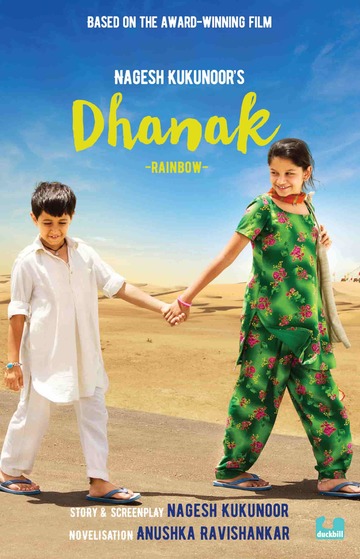 Tags

#SiblingLove #Dhanak

Age group

10+

Category

Adventure , Family & Friends
Chotu is blind, but it doesn't bother him much. His sister Pari helps him with everything. Besides, she's promised him she'll get him his eyesight back before his ninth birthday. And that's just a couple of months away! Pari is worried. How will she keep her promise? When sees a poster with Shahrukh Khan, her hero, saying 'Donate your eyes', she writes to him, asking him to help Chotu. And then she hears that Shahrukh is in Rajasthan for a shooting! So Pari and Chotu set off on a road trip...
Preview