300

700

500
Contest ends:
27 Mar, 2023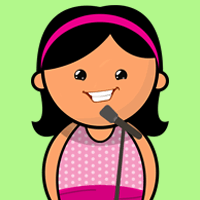 Ziyan2012
Junior Bug
6185
Ziyan Saif Sultan, Grade 7, Butterfingers 2 : Goes Bonkers
Challenge: Narrate an exciting event in the life of your favorite character.
By-line: Bring out your naturalistic narration voice
Contest Rule
The book should be picked from GetLitt! Library

The character chosen can be the main character or any other character from the storybook.

The narration should be in video format

The use of Props and other elements should be aligned with the story element mainly the character.

The final video should be edited and should be of good quality with clear sound.

The video should include

Introduction to the storybook [ name of the book, name of the author, Illustrator, publisher, etc]

Introduction to the character in focus

The event with details and inclusion of elements like- setting, problems, other characters, etc picked from the story.

Conclusion- Answer the following questions

Why was this story picked?

Why this character was picked?

What was so special about this event?
For submission:
Title of the Entry: Your name - Grade - Name of the Book

Content Box-Which character and event is picked/ video link from youtube [in case video is more than 4 MB] unlisted

Attach the video[ less than 4 MB] or video link
The top narrations have a chance of winning cash prizes and a certificate of achievement!