Five Minutes With Shreya Sen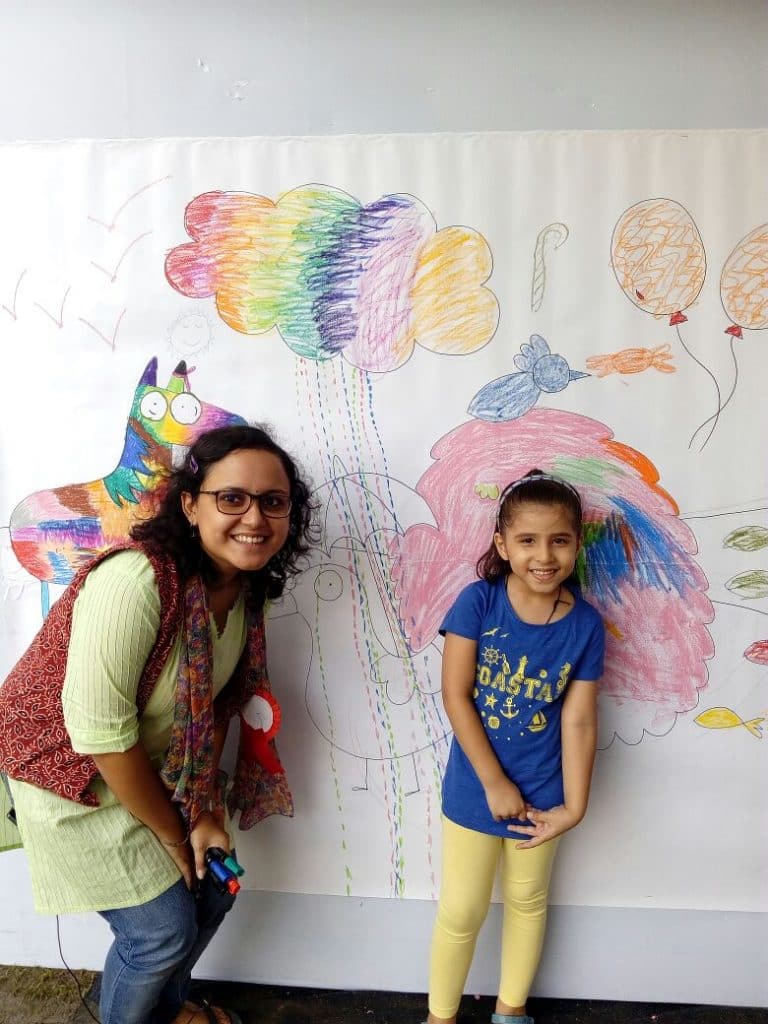 We love that the Indian publishing industry is filled with such fantastic writers and illustrators of children's books. Five Minutes With … is a feature where we get to know some of our favourite children's book people in some not-so-usual ways.
Shreya is a children's book illustrator based out of Kolkata. Shreya's earliest memories are of her mom dragging her to book fairs, in Assam. Her favourite pastime was to gorge on Russian picture books and draw on the walls. This led to her studying Animation Film Design at NID, Ahmedabad. A summer internship at a children's publication house made her believe that this is what she wants to do for the rest of her life.
What is your favourite thing to draw?
I like to make self-reflective comics for fun. I also enjoy making aimless doodles. They help me again self-reflect that drawing is my hobby as well as my profession. I also absolutely love to draw puns.
Tell us a children's book whose illustrations you love.
I have grown up reading a lot of Russian picture books as a child and the illustrations in these books were marvellous. Other than that I first chanced upon Witches by Roald Dahl in my school library. These books were tucked away in the restricted section. It's the first time a book, its contents and the illustration by Quentin Blake resonated what I felt and thought delightfully.
Which children's book character would you love to illustrate if given the chance? Why?
I haven't thought of this but would love to maybe illustrate the good old Enid Blyton books. I have also thought of making a new-age Cinderella and Sleeping Beauty story book with quirks and panache!
If you had to create a new creature which was a combination of two-already existing creatures, what would the two be and what would you call the new one?  
I am pretty mainstream when it come to this! I would love to have a flying pig. I would like to keep him as a pet and call him Plonky. He would come and I would pet him and then he would again fly off. One day I will borrow his wings and fly off altogether!
If you could travel through time and space to be able to use what you see in your illustrations, where would you like to go?
Most of things that I draw I try to root them here in society and sprinkle some spunk in them. I would like to go to a place where there would be magic in the mundane and a world devoid of boundaries and war.