Five Minutes With Tanvi Bhat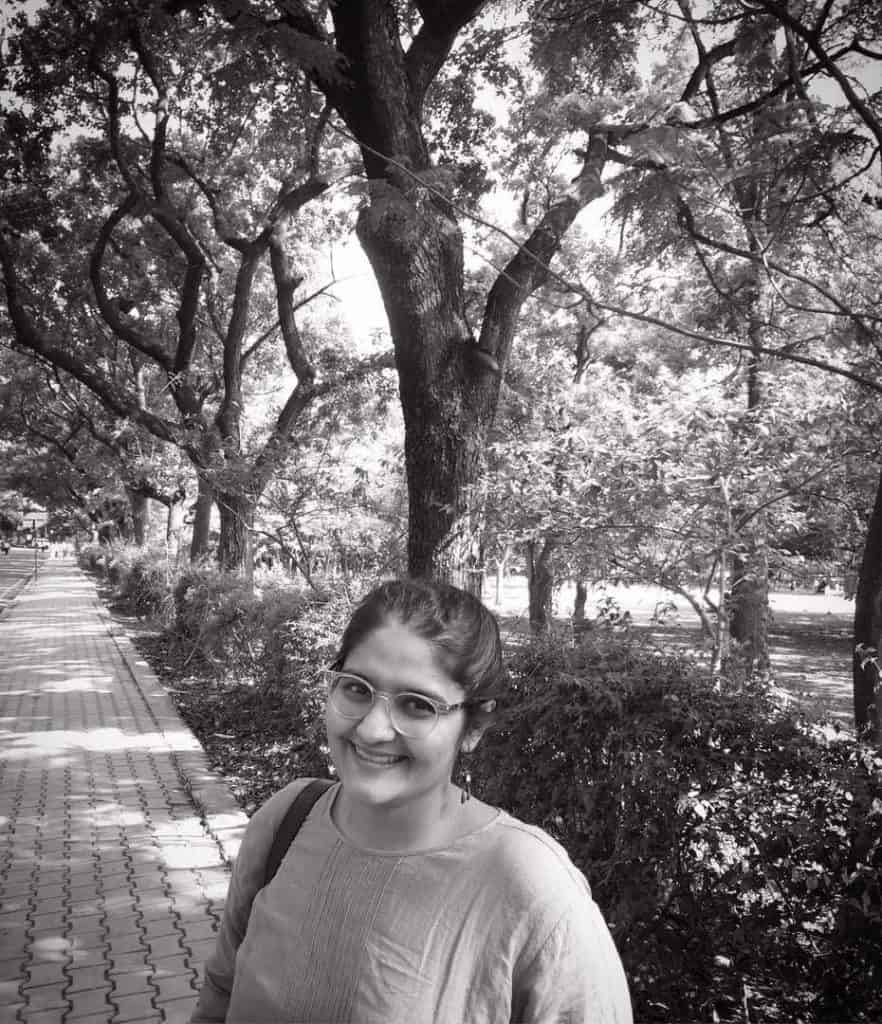 We love that the Indian publishing industry is filled with such fantastic writers and illustrators of children's books. Five Minutes With … is a feature where we get to know some of our favourite children's book people in some not-so-usual ways.
Tanvi Bhat is a freelance illustrator who lives in Mumbai and loves the rains. She's a self-taught artist who loves to draw for children's books. She works with water colours and gouache and gets her inspiration from things she sees when out exploring the streets of colourful India.
What is your favourite thing to draw?
I usually like to draw women most! Whenever I rediscover an old set of paints, or buy a new marker, or switch off my mind and let my hand take over, drawing females of all shapes and sizes and ages and colours, with all kinds of hair and clothes is what I have most fun with.
Tell us a children's book whose illustrations you love.
There are so many so I shall name a few of my current favourites. I like anything Oliver Jeffers does, but Heart In A Bottle is one of my absolute favourites. Another picture book I'm really enjoying right now is Little Monkey by Marta Altes. Oh and Rajiv Eipe's Ammachi's Amazing Machines is a constant giver of joy.
Which children's book character would you love to illustrate if given the chance? Why?
I'm a huge fan of Roald Dahl (who isn't?) so maybe Matilda. She is such an inspiring character. I love how she takes matters into her own hands and doesn't wait for instruction by the grown-ups! I'd actually love it if someone commissioned me to illustrate one of his grizzly shorts stories for an adult picture book! Any takers?
If you had to create a new creature which was a combination of two-already existing creatures, what would the two be and what would you call the new one? 
Ooh! How many afternoons I have spent wishing up a creature. I think I'll combine Dobby the House-Elf from Harry Potter and Totoro from the Studio Ghibli film My Neighbour Totoro to create a big squishy house elf who I can nap on top of but will also make me a nice hot cuppa ginger tea when I need to wake myself up. His name shall be Modhu, don't ask why.
If you could travel through time and space to be able to use what you see in your illustrations, where would you like to go?
I would love to visit a dreamy idyllic village in rural Japan a few decades ago, when times were simpler. I'd watch the kids play and tell each other stories. I'd like to sit by a lake and draw. To experience life outside of this cultural perspective and to see the effect it has on my art, would be a fun exercise for me.