Five Minutes With Vaishali Shroff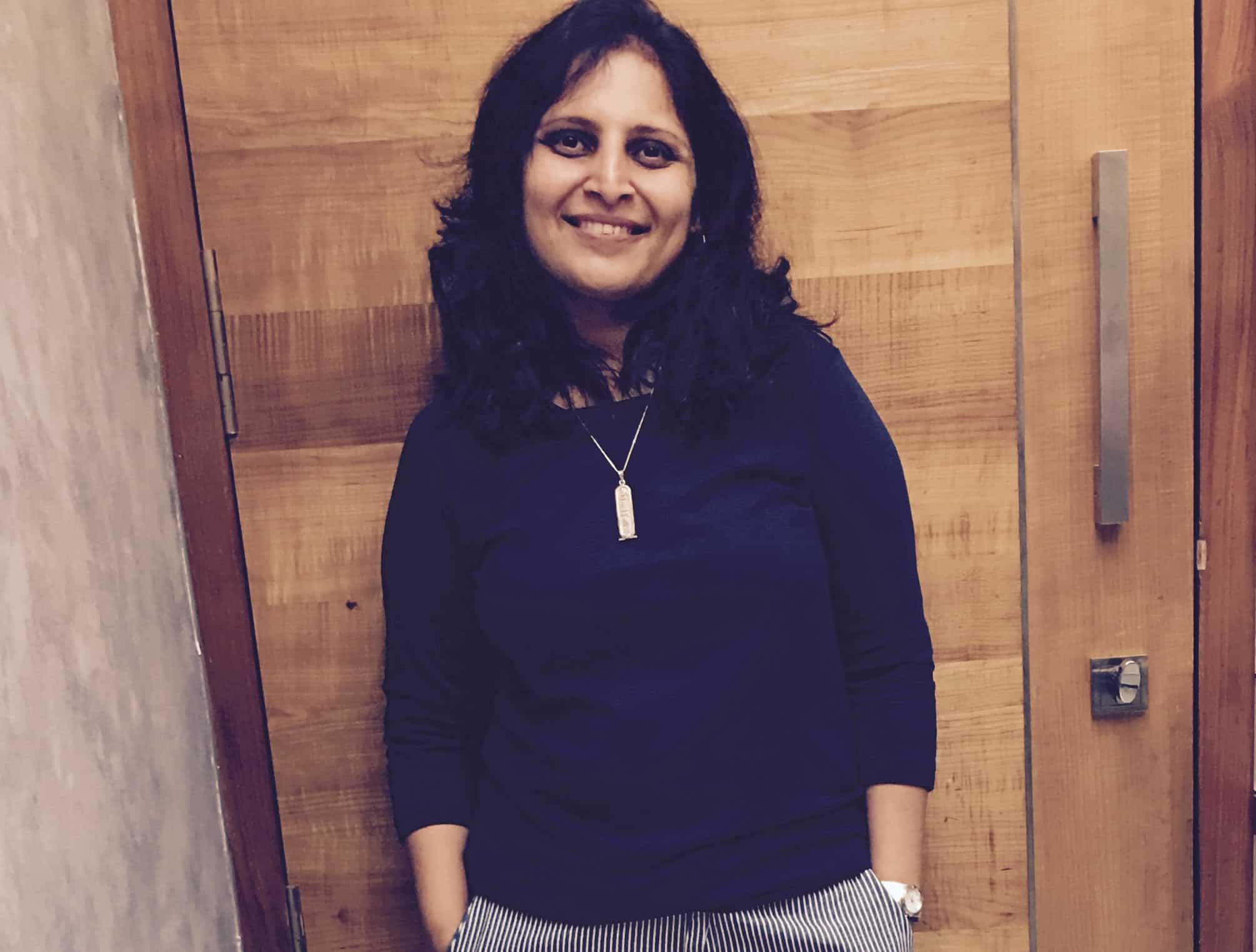 2026 Views
August 11, 2018
We love that the Indian publishing industry is filled with such fantastic writers and illustrators of children's books. Five Minutes With … is a feature where we get to know some of our favourite children's book people in some not-so-usual ways.
Vaishali Shroff is the author of The Adventures of Padma and a Blue Dinosaur, Raindrops, Ari, The Missing Bat, Purple Turtle pop-up books among others. She'd love to write a book of poems someday. She's quite eccentric; while constantly striving to be in the present, her writerly mind keeps oscillating between the past and the future and everything that does not exist.
What's your favourite thing to write about?
I like to write about things that are deeply disturbing or that bother me. No, no, I'm not talking about the brats at home . I like to write about issues and subjects that need a voice. I also love research-based writing where I learn something entirely new! Like I learnt about Paleontology in The Adventures Of Padma And A Blue Dinosaur
Which children's book character do you think you're most like?
I am just like Ari, from my book by the same name. I can also identify with Max from Where The Wild Things Are by Maurice Sendak. I love to go on imaginative, fantasy, risky, adventurous trips but also long the comfort of my home and hearth.
Tell us a children's book you love.
That's a really, really tough question. But I'll be a good girl and name just one book. It's got to be James and the Giant Peach by Roald Dahl. What a brilliant narrative of fantasy and adventure…such larger than life characters that are so tiny in reality! A story about overcoming fears, odds, and everything nasty one can possibly encounter. It's genius between the pages!
If you could have any pet in the world, what would it be and what would you name them?
A tu rtle – one less person in the house to run after! Also, me thinks a turtle is a lot like a writer … always seems like it's brooding away , thinking about some story or another, and once it's ready, it goes into a shell ! Ah! my kinda pet. I'd name it Leonardo!
If you had to write a story about an object/human around you, what would it be about?
My handbag! It's been with me for the last 10 years and it has globe-trotted with me. An autobiography of my handbag would be interesting! What it carried, what it saw, the places it has been to , the people it has met, the food crumbs entangled in its hem – so much I can write about it! A treasure trove of stories in itself.