5 Minutes with Indian Author and Illustrator Ashok Rajagopalan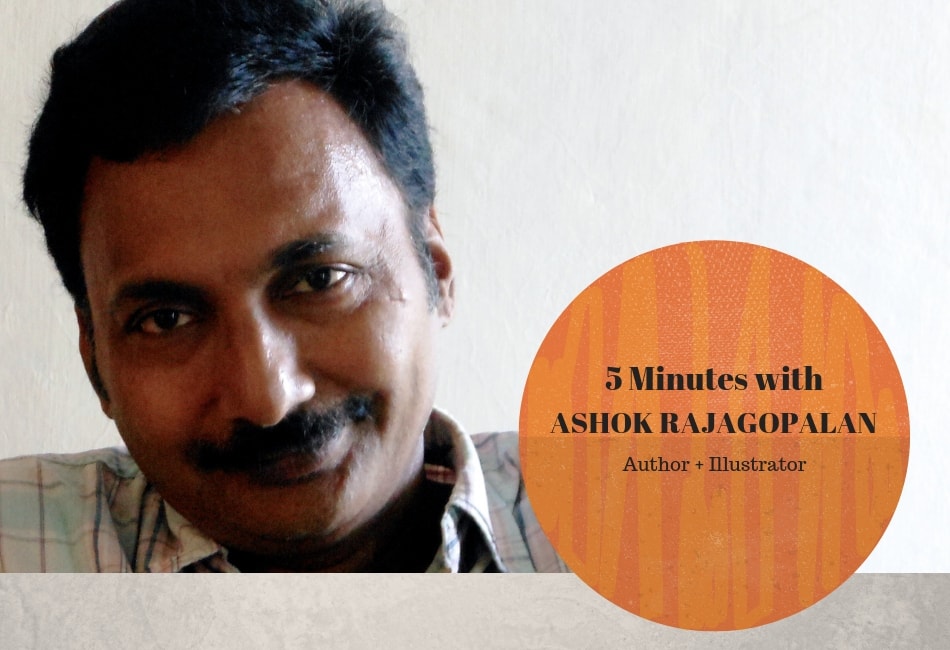 1640 Views
November 12, 2018
Today we have with us an author whose books are beloved by all who read them. That's right we're in conversation with the author of the Gajapati Kulpati series, Ashok Rajagopalan. Not only is he the writer of the series but he's also the creative genius behind the adorable illustrations in the books.
If you've read the Gajapati series, you'll know how energetic and positive the books are. Just like the books, Ashok is equally full of life. As he says "He's a Chennai based walker, talker, laugher, writer and illustrator." In fact, he has been illustrating books since 1989 and writing them since 2006. His very first picture book was 'Eecha Pooch,' by Sandhya Rao and was published by Tulika Publishers. Witchsnare, India's first game-book published by Puffin India, was his first as a writer.
He's been kind enough to let us banter with him on his interests and favourite books. So, without further introduction, let's jump right into our 5-minute conversation with him.
Team GetLitt: What is your favourite thing to draw or write about?
Ashok Rajagopalan: Elephants! Big fat elephants! Which is why I drew and wrote three stories featuring Gajapati Kulapati, the gentle elephant. Cows, those lovable moms, come a close second.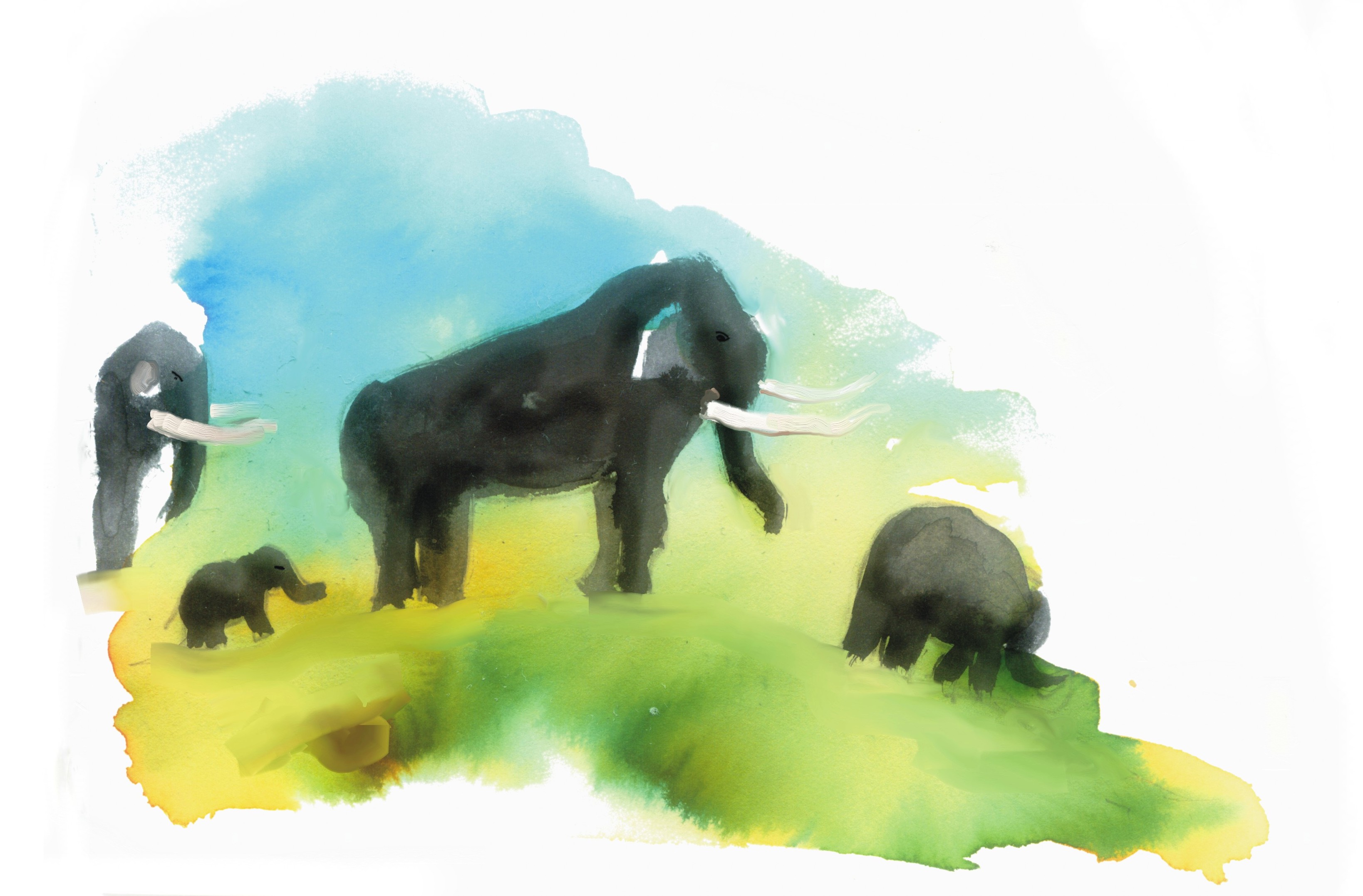 Illustration from The Shining Stones by Shanti Pappu (Tulika Publishers)
TGL: Tell us about a children's book whose illustrations you love.
AR: 'The Wind in the Willows' by Kenneth Grahame. I love the old version with illustrations by E. H. Shepard; I have three editions with me, the best being one illustrated in glorious detail by Inga Moore. The illustrations are the ideal for a summer pastoral, an ideal we lesser illustrators should aspire to.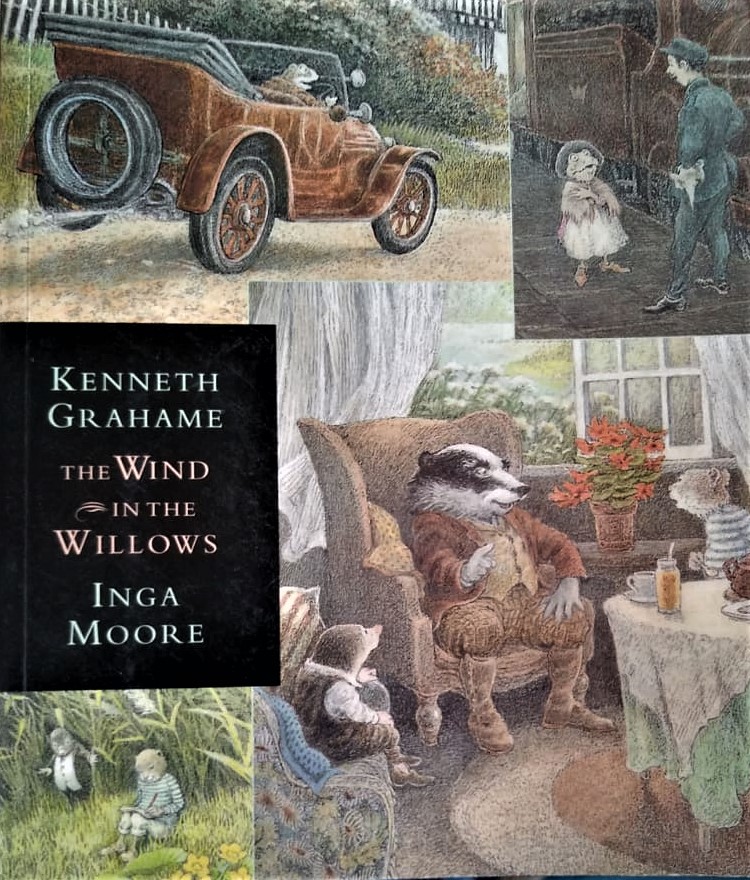 TGL: Which children's book character do you think you're most like?
AR: Hmm. Am I Peter Pan or Alice? Winnie-the-Pooh or Swami? I am like Alice; this world is still a wonderland, and every day I get curiouser and curiouser. I am as naïve as Winnie the Pooh, and as lucky! I completely identified with R.K. Narayan's Swami, went through most of the trials and tribulations he went through, but in my head, I am Peter Pan. I never grew up! So we will go with Peter Pan.
TGL: Give us five adjectives that describe your body of work so far.
AR: Happy, expressive, funny, inconsistent and childlike.
TGL: Which children's book character would you love to illustrate if given the chance? Why?
AR: I have done most: many Alices, Cinderellas, Rapunzels, Snow Whites … but would love to do The Wind in the Willows characters again, taking more time than I had when I first drew them. Why? Because when I draw its characters, I dwell, for that period of time, in their idyllic world.
TGL: If you had to create a new creature which was a combination of two already existing creatures, what would the two be and what would you call the new one?  
AR: That's topically funny! Funny peculiar, not funny haha. My latest book, 'The Tino, the Rhear and the Biger', to be published by Pratham this month, features animals exchanging skins. It has a combo of a tiger and a rhino, a rhino and a bear, and, a bear and a tiger. To create an original combo is next to impossible: you think of one, someone somewhere has already created it! People have been at it since ancient times. A yali here, and a gryphon there …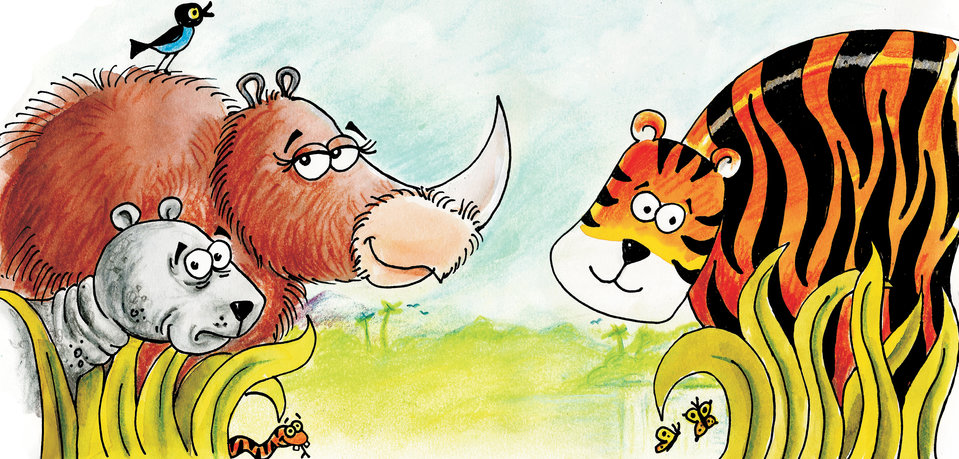 TGL: Favourite tv shows/ movies that have been adapted from books, your favourite and why?
AR: I liked Tim Burton's 'Alice in Wonderland', though it took creative liberties with the book.  The story had been transformed into a classic quest, in which the chosen one slays a dragon with a mystical sword. That was brilliant! When I watch a movie-adaptation, I forget the book and watch it without judgement. Comparing the film version to the book is a distracting killjoy; that way lies sadness.
TGL: Is there a book that you would love to pass down to your grandkids or have had passed down to you through generations.
AR: I would love to see my grandkids and their kids read 'Leave it to Psmith' by P. G. Wodehouse.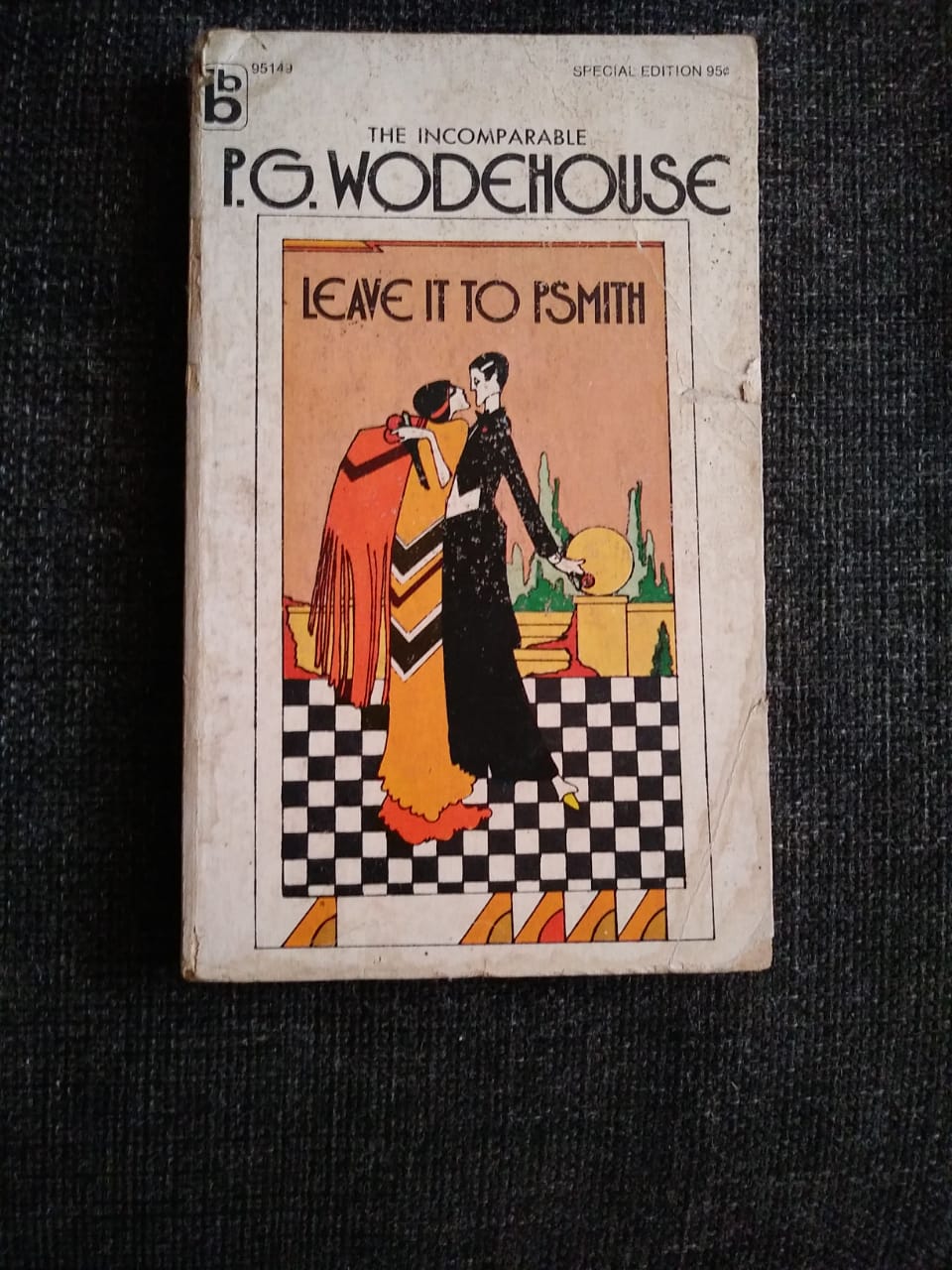 TGL: Give us three reasons why reading is vital for children?
AR: Reading gives pleasure, knowledge and wisdom to all, big and small, but it is best to catch the habit young. Because …
Children discover that books are not just for schoolwork, but pleasure, too.
Growing-ups are more creative and imaginative than grown-ups. Books fuel their fantasies and inspire their creative experiments.
Good books are good friends at an impressionable age. Values, strongly or subtly said in those books, stay for life.
Thanks, Ashok!
We couldn't' agree more with Ashok that books are like good friends, we're so thankful to have his 'friends' in our library. If you haven't already, do take the time to read the Gajapati Kulpati series. We've got all three books in our library.
The best news from this interview is about his next book 'The Tino, the Rhear and the Biger' which will be published this month – so that's is something to look forward to. We hope you liked our latest '5 minutes with' blog, do come back for a chance to get to know your favourite children's book authors and illustrators
Like this?
Read: Five Minutes With Indian Children's Book Author Natasha Sharma
Read More: Five Minutes With Illustrator Deepti Sunder