Booklist: Indian Children's Books With The Prettiest Illustrations
7133 Views
November 8, 2018
There are many components to making a successful children's book, apart from a solid storyline, the visuals have to be eye-catching. Young readers gravitate toward bold and vibrant illustrations, and when paired with the right content, that's when we get memorable children's books.
Many books in the Getlitt.co library are brought to life through the creativity of illustrators that beautifully capture the imagination of the author and delight the reader. Keeping that in mind, we wanted to curate a book list that spotlighted these talented Indian illustrators. If you're someone who is as easily moved by visuals as we are, you're going to want to bookmark this list.
1. Salim Mamoo And Me, illustrated by Prabha Mallya, written by Zai Whitaker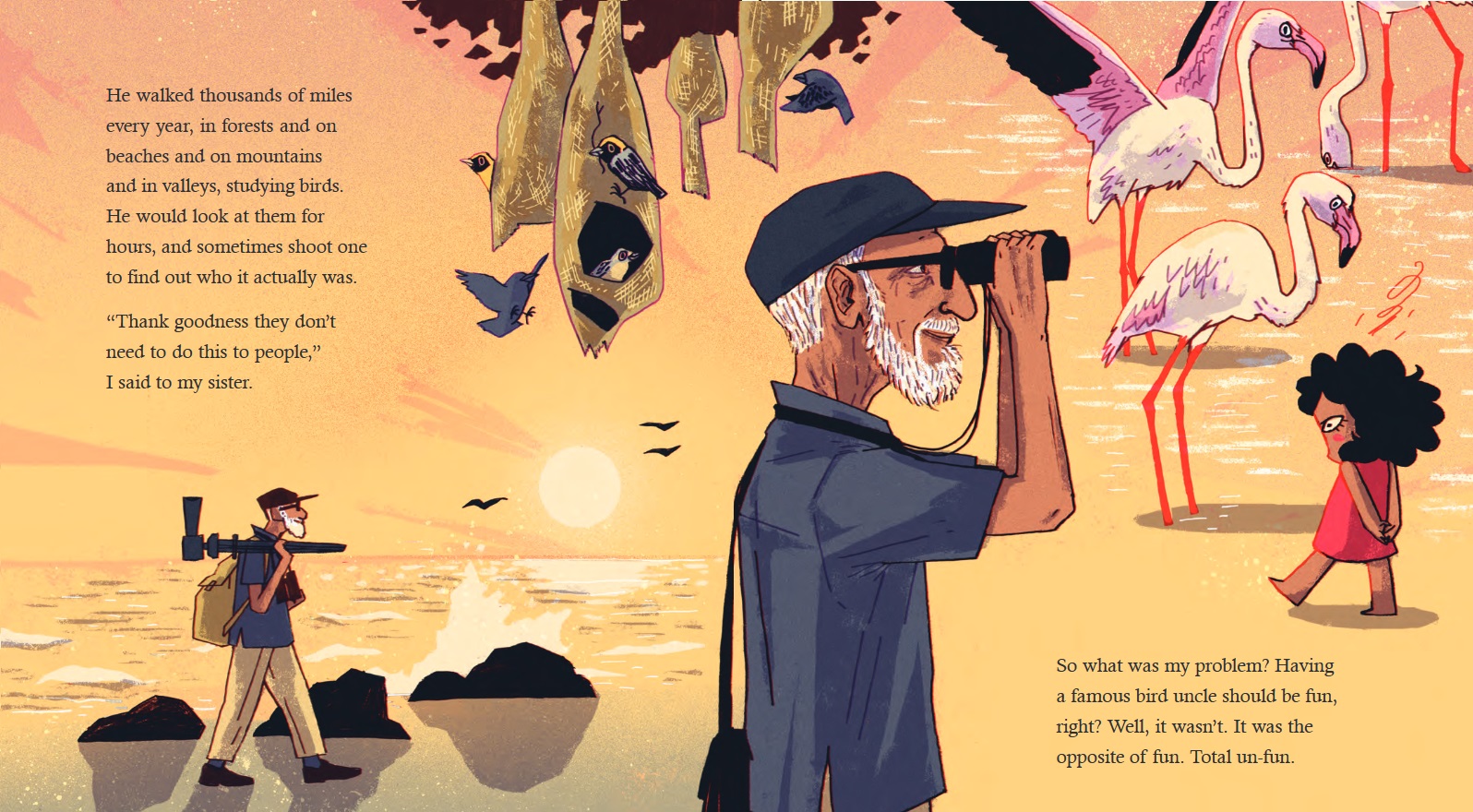 If you child loves birds and learning about them, they will be thrilled with this next book. Little Zai's uncle, Salim Ali is the famous Birdman of India – he knows everything there is to know about these feathered friends. However poor Zai is the only one in her family who is terrible at identifying birds. Can Salim Ali's knowledge help Zai? Find out in this enchantingly illustrated book.
Read Salim Mamoo and Me HERE
2. Dream Writer, illustrated by Tanvi Bhat, written by Sandhya Rao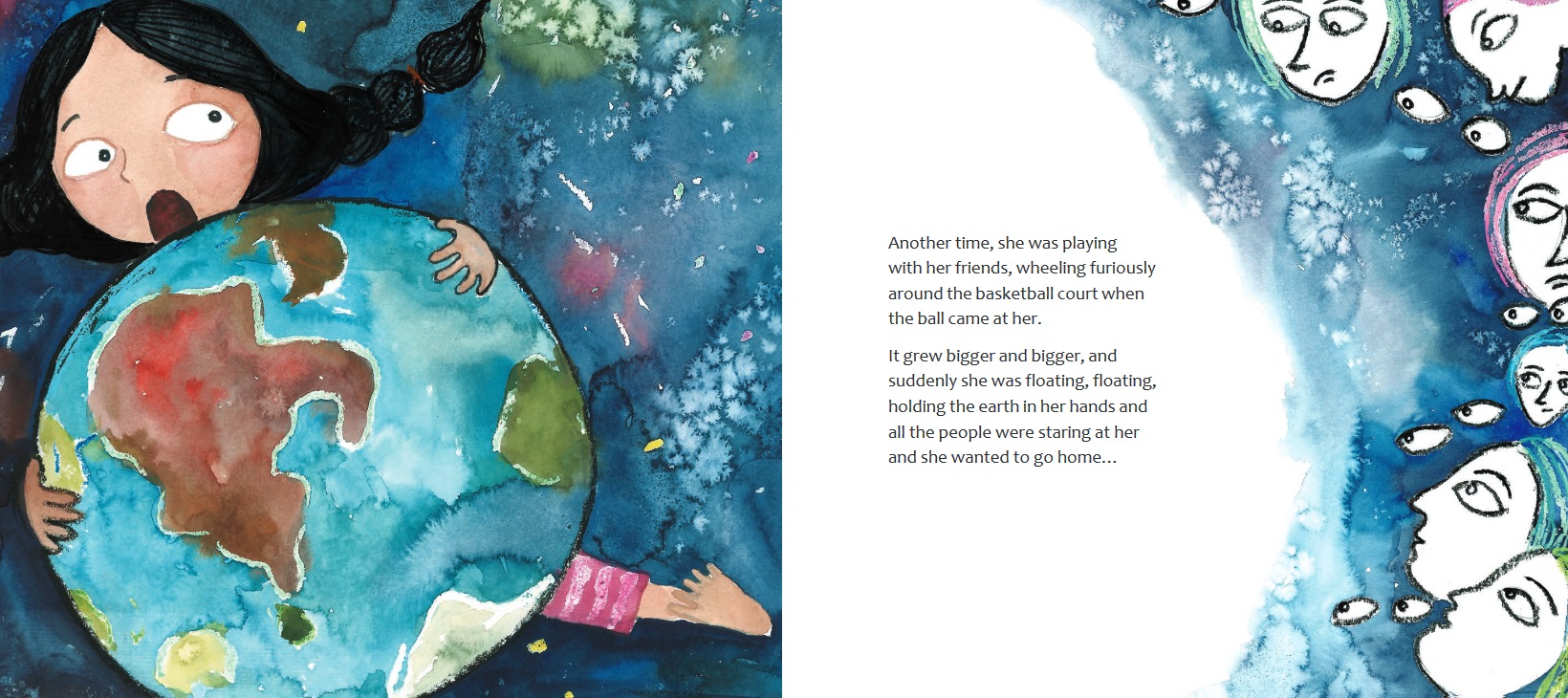 Every night when Shobha goes to sleep, she dreams of fantastical things, from playful cats to a talkative boy who lives at the bottom of the ocean. She can remember the beginning of her dreams, but somehow, she never gets to the end, as they're always interrupted. Fed up of never knowing the end, she decides to start writing down her dreams – will Shobha find her dreamy ending?
Read Dream Writer HERE
3. Catch That Cat, illustrated by Nancy Raj, written by Tharini Viswanath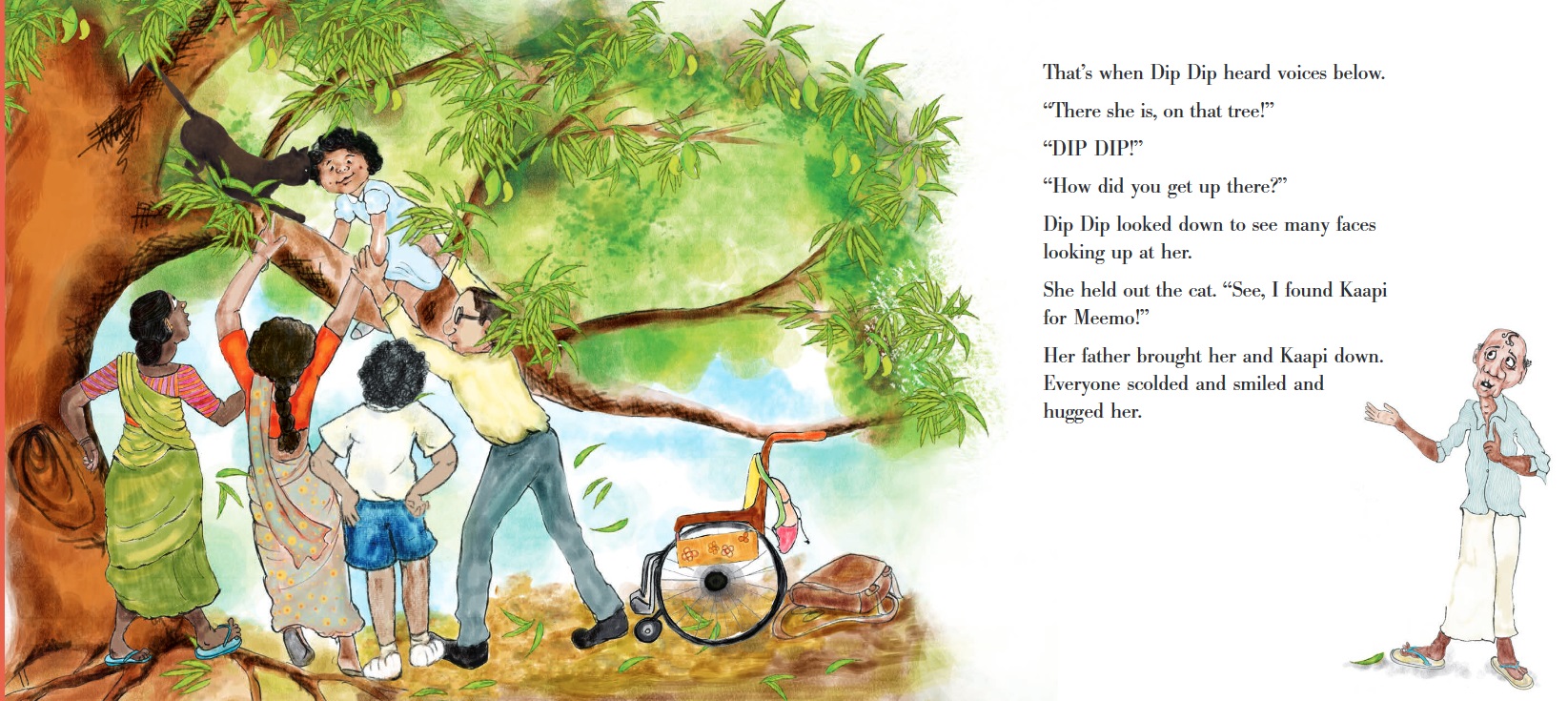 Our protagonist Dip Dip is all set to find her neighbour cat, who has gone missing. Nothing can stop her from finding that cat, especially when she keeps spotting him around her village. Eventually, Dip Dip does get her way and finds the mischievous cat. How does she catch him? Well, you'll have to read to find out!
Read Catch That Cat HERE
4. Dive, illustrated and written by Rajive Eipe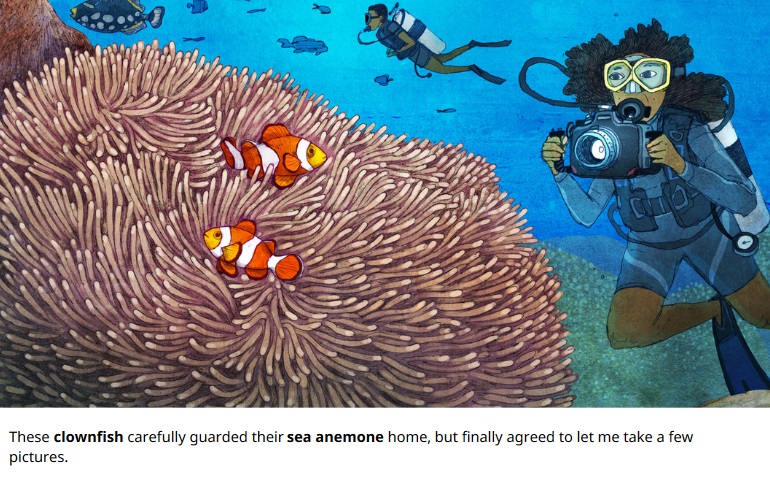 There is a whole universe underwater, and with this book we get an illustrated glimpse into the deep sea. Dive along with two children as they explore the marine life and take pictures of all the wonderful creatures that live underwater. Your kids will go gaga over the intricately drawn marine-scapes.
Read Dive HERE
5. Maharani The Cow, illustrated by Nancy Raj and written by Christy Shoba Sudhir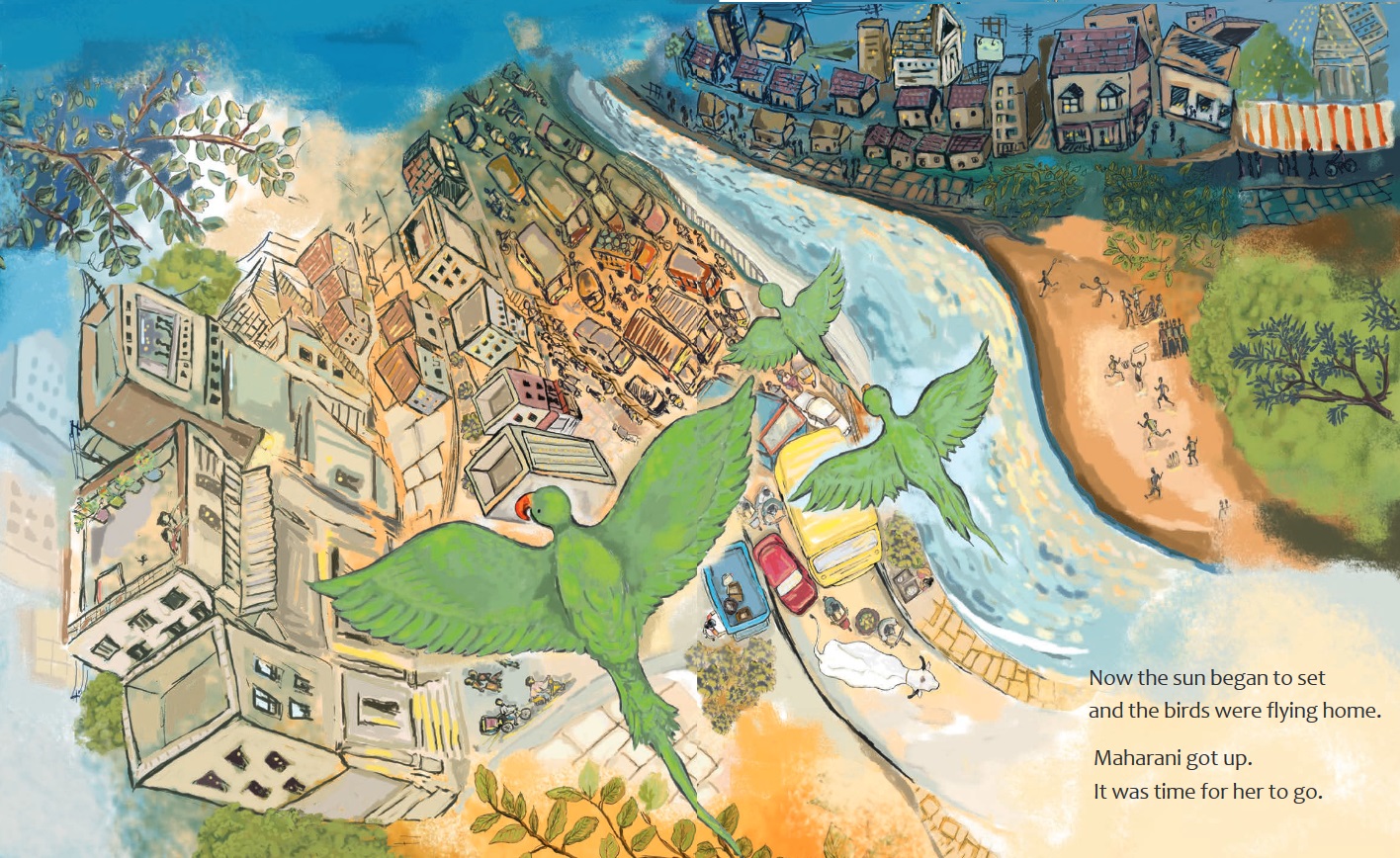 A sight many have seen when travelling in India, a majestic cow sitting in the middle of the road. Well, in this book, Maharani is one such cow, who no matter what is very happy to be sitting smack in the middle of everything. The horns and traffic don't phase her one bit. Eventually, when she's ready, she gets up and heads on out. This lovely book is bursting with energy through its drawings, and your child will fall in love with calm Maharani.
Read Maharani The Cow HERE
6. What's Neema Eating Today? Illustrated by Priya Kuriyan, written by Bijal Vachharajani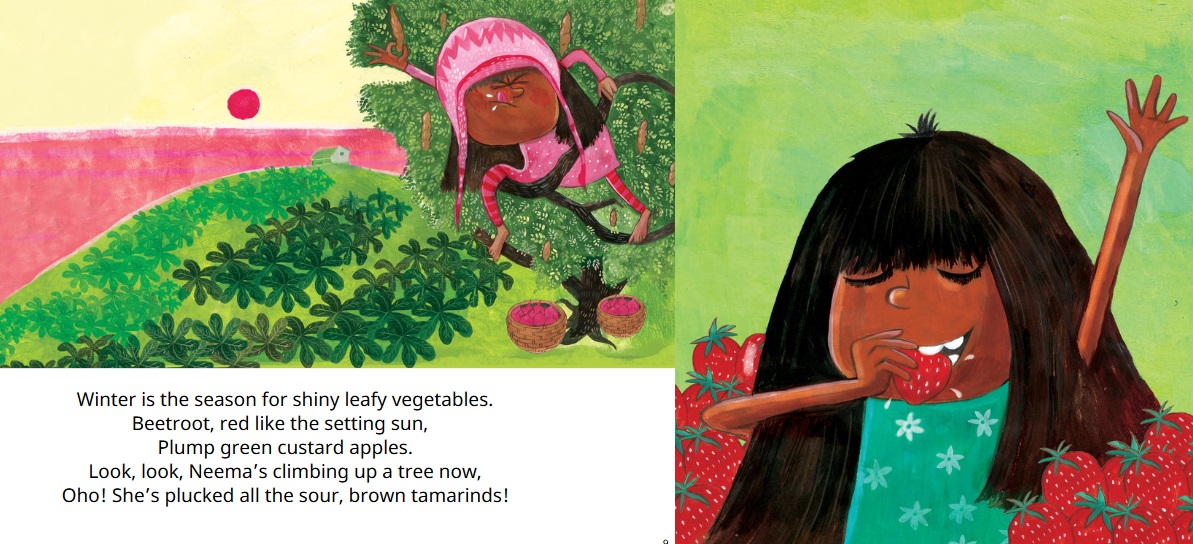 Who doesn't love a book on food? Well, Neema is a foodie, and she loves to eat produce that is seasonal. Follow her cravings all through the year as the seasons and food change. Which season is your favourite? Take a look and let us know!
Read What's Neema Eating Today? HERE
7. The Susu Pals, illustrated by Alicia D'Souza, written by Richa Jha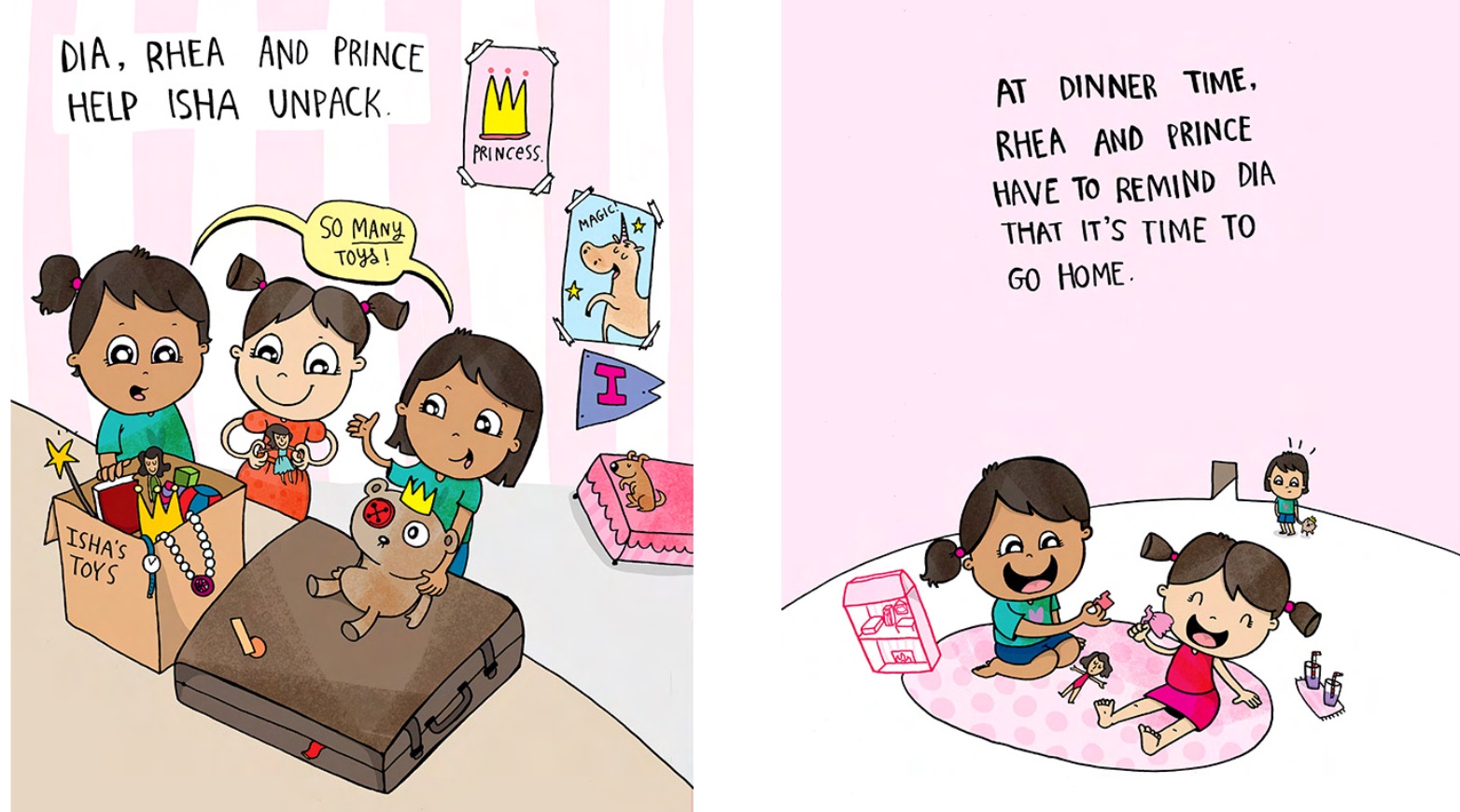 A sweet tale about friendships and how they change when new people come into our lives. Rhea and Dia Are best friends, but things change when a new girl moves into town. The dynamic between the two best friends suddenly shifts focus to the newcomer. WIll their friendship grow or will someone be left out? Find out in this cutely illustrated tale called The Susu Pals.
Read The Susu Pals HERE
8. Raindrops, illustrated by Ruchi Mhasane, written by Vaishali Shroff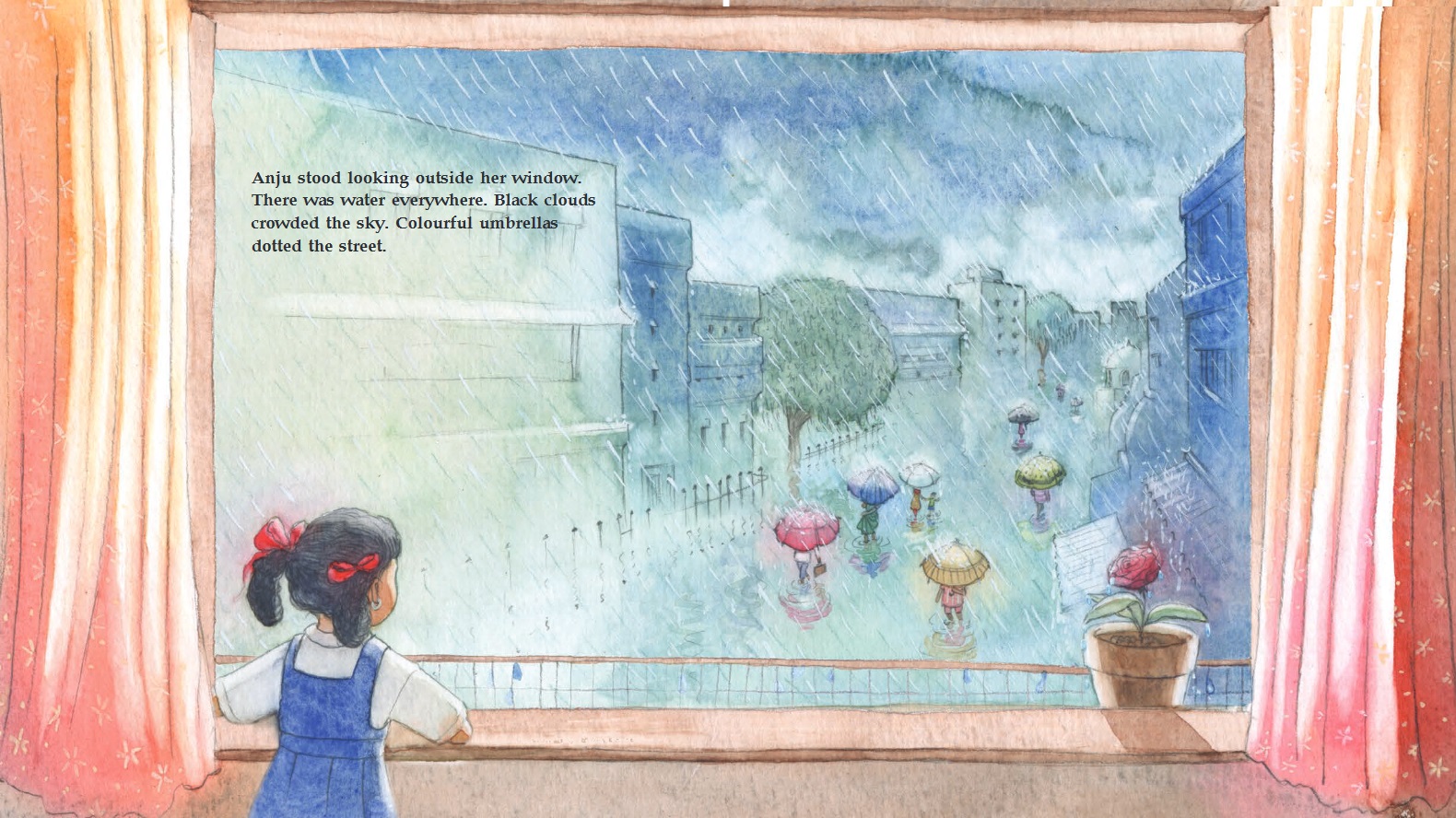 When's the last time you sat at your window and looked out at what happens when it rains? Join Anju as she sits by her window and observes the monsoon rain. There are so many hidden surprises, that catches her eye, from the colourful umbrellas to pedestrians getting splashed by the cars. What will Anju catch next? You're going to enjoy the rainy season through the watercolour illustrations from Ruchi Mhasane.
Read Raindrops HERE
9. Ammachi's Amazing Machines, illustrated and written by Rajive Eipe

Sooraj has one crafty grandmother, who loves to invent machines to help her with her daily chores. This time they've both set out to make some yummy coconut burfi, with the help of ammachi's amazing machines of course. The detailed and whimsical illustrations transport us into the story, and make us crave coconut barfi at the book's end!
Read Ammachi's Amazing Machines HERE
10. A Butterfly Smile, illustrated by  Lavanya Naidu, written by Mathangi Subramanian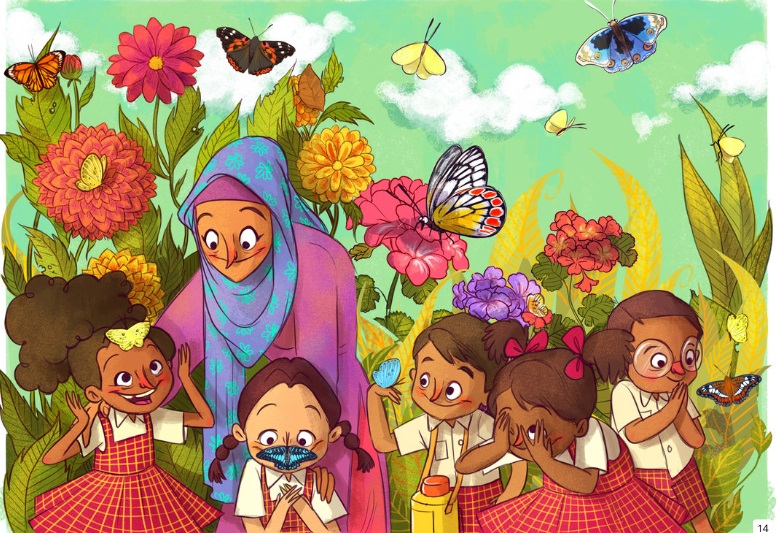 Kavya and her entire class go to visit a butterfly park – that's where she falls in love with the pretty creatures. She is dazzled by all the colours and patterns she sees on them and can't pick just one type of butterfly she likes best. Follow along through the stunning illustrations, as we're taken on a journey along with Kavya's class to the butterfly park.
Read A Butter Smile HERE
11. A trail of Paint by author Anjali Raghbeer and Illustrator Soumya Menon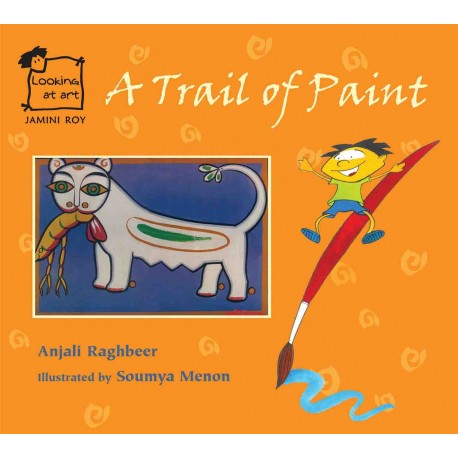 If you want your child to explore the world of Indian art, this picture book is a great start. The protagonist Biswajit learns about art through a visit to an exhibition where he encounters an old man that leads him to fall in love with the art world. A beautiful book that brings to life the importance of traditional and modern Indian art.
12. Barefoot Husain by author Anjali Raghbeer and Illustrator Soumya Menon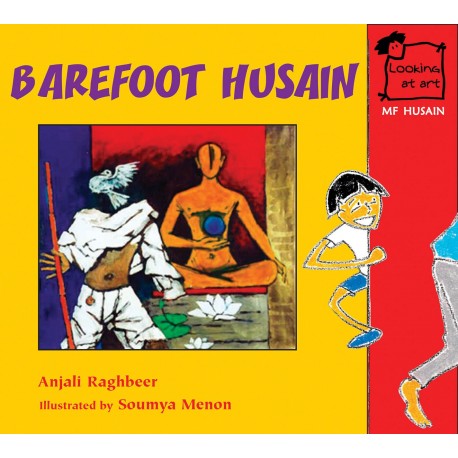 Get to know all about M.F Husain's iconic painting in this adventurous children's book. In this book, Mr. Husain has lost his shoes and young Jai offers to help him find them. The two of them then embark on a journey in and out of the painting – will they find the shoes? You'll have to read the book to find out!
13. Eric Carle books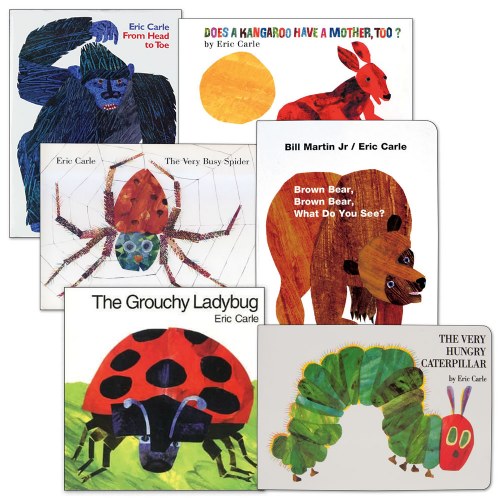 It's hard not to think of Eric Carle when we talk about children's books with beautiful illustrations. This American designer, illustrator and children's books author has captivated the minds of kids for years. If you're looking for a place to start with regards to your child's first book – we suggest his books.
14. The Rainbow Fish by author and illustrator Marcus Pfister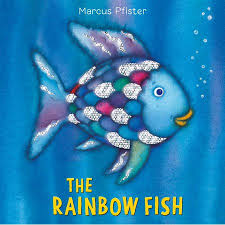 The Rainbow Fish is known for its strong moral message but we also adore it for its artwork. The dreamy ocean-scape and marine life will captivate your child's imagination. The book has even been made into an animated television series. However it only aired in the U.S and Canada. Hopefully, it'll come to India as well!
15. My Name is Amrita by author Anjali Raghbeer and Illustrator Soumya Menon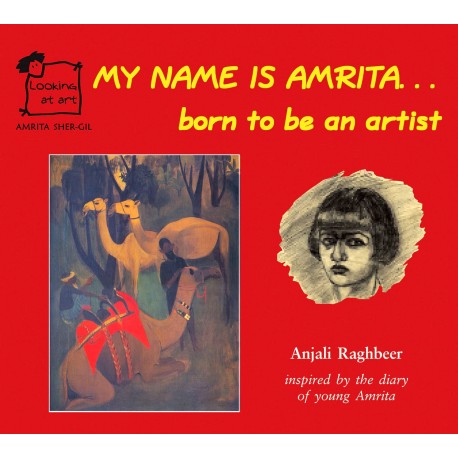 This is a picture book that reads like a diary and actually has lines from Amrita Sher-Gil's childhood diaries. The illustrations and the story weave together in a way that will entertain and give your child a glimpse into the mind of an artist.
16. The Veena Player by Anjali Raghbeer and Illustrator Soumya Menon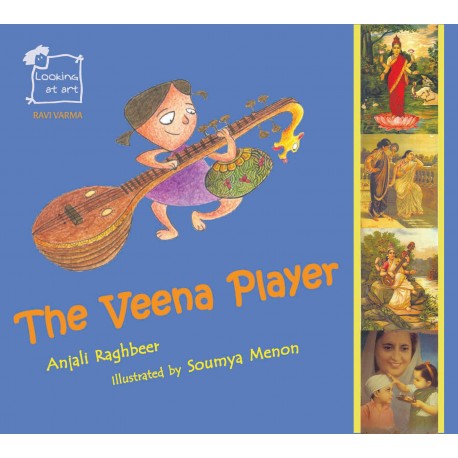 The Veena Player is part of the 'Looking at Art' book series. Here we follow the story of Aunty Prima and Valsa who attempt to restore a painting by artist Ravi Varma. The illustrations, the banter between the two ladies and the story will enchant your little one. A must read in the book series.
So many books to choose from!
Honestly, this list could have gone on for a while, as we have so many fantastic picture books in our library done by talented Indian illustrators. We had the hard task of picking just ten from the lot. Not to worry, if you've finished reading through this list, head on over to our library. We add new titles every week, so make sure you keep checking in and reading!
Like this?
Read: Book List: Books That Make Us Crave Some Yummy Food!
Read More: The Dreamers Books on Chasing your Dreams and Dreaming