Award Winning Books for Teens
Ah, the tweens and teens. That phase in life where you're neither fully an adult nor really a child; when you feel invincible and vulnerable at the same time. The adolescent years are some of the most memorable years of one's life, and they become even more fun with friends and books for the company, right? The teen readers of today are spoilt for choice when it comes to books, as every year, we have amazing teen books being launched in the market.
The United States of America's Young Adult Library Services Association gives out numerous awards every year for excellence in young adult literature. The Young Adult Library Services Association is a division of the American Library. Some of the awards given are the Alex Awards and the Michael L. Printz Award, to name a couple.
These awards recognise authors' and illustrators' contributions to teen literature on varied subjects. Here are some of the award-winning books from around the world that young people would love to read.
Award-winning books for Teens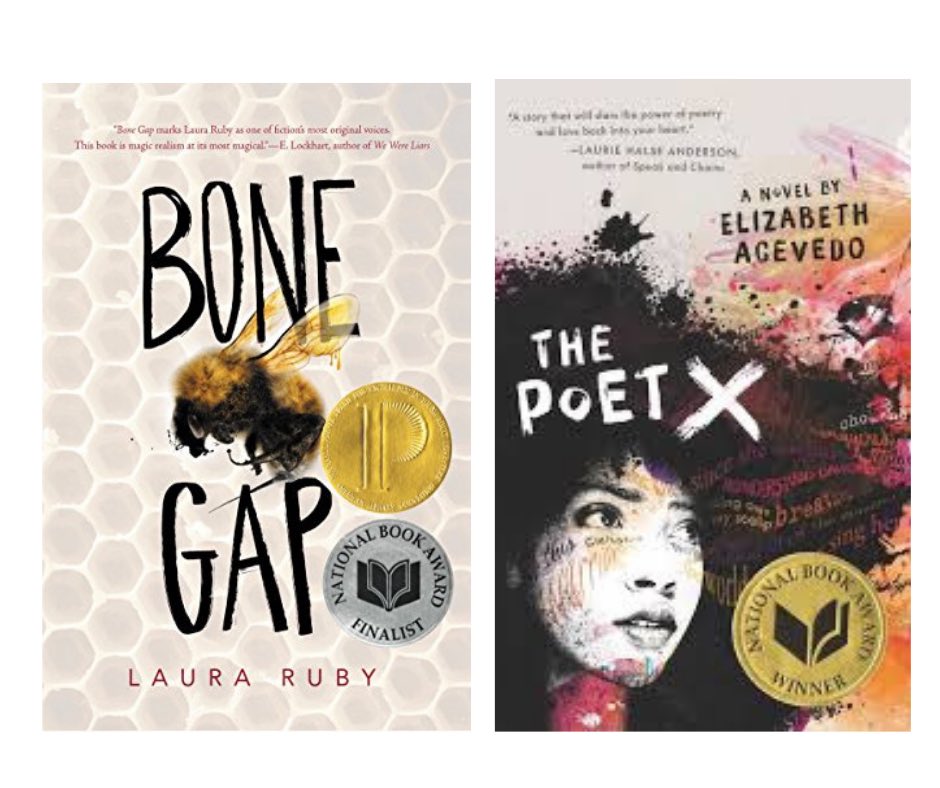 Image Courtesy Harper Collins Publishers
The Bone Gap by Laura Ruby
Roza, a quiet girl from a midwestern town is taken away by a mysterious man. Finn, the only witness to the kidnapping is devastated as he cannot identify Roza's kidnapper. The narrative weaves through their lives, their past, present and uncertain future. This book won the Micheal L. Printz Award in 2016 and still appears on many top ten teen books lists.
The Poet X by Elizabeth Agevedo
 This book won the National Book Award in 2018.  This award is hosted by the National Book Foundation in the United States. It also won the Printz Award in 2019. Poet X is a coming-of-age story of Xiomara, a Dominican American teen. The book is about religious issues, sexual discovery, parental abuse and street harassment. This is a powerful book about realisation and finding one's voice.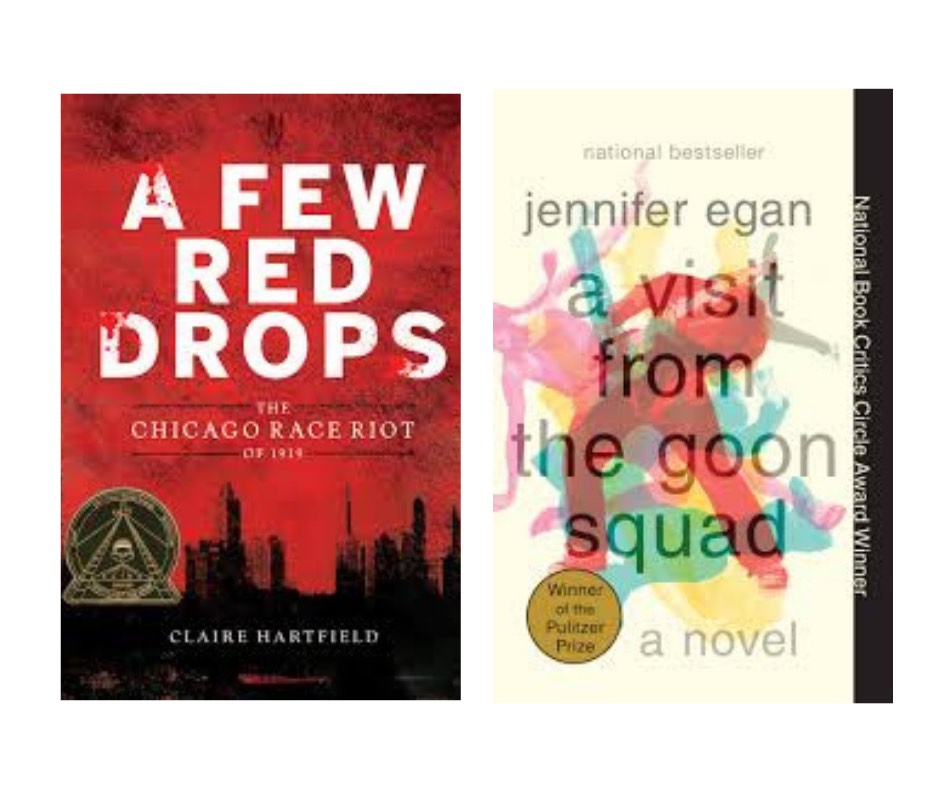 Image Courtesy Clarion Books, Knopf
A Few Red Drops by Claire Hartfield
A Few Red Drops won the Coretta Scott King Award for 2019. The Coretta Scott King Awards are given to illustrators and authors who are African Americans. The stories and art celebrate the African Americans' culture and history. This book is set in Chicago in 1919, when mounting racial tensions led to the death of a black teen who aspired to be a swimmer. The book opens the readers' eyes to the various social and economic issues that still exist in the United States.
A Visit from the Goon Squad
This book won the Pulitzer Prize for fiction in the year 2011. Though it does not really come under the young adult books category, the subject that the book revolves around is pretty close to teens' hearts. Bennie Salazar is a punk rock star who is now aging and no longer in his prime. He employs Sasha, a record executive who has her own share of troubles. The book talks about the key characters' pasts, music and survival.
Award-winning Books by Indian Authors for Teens
Young adults have a huge repository of Indian books to choose from as well. Several Indian authors have penned down teen books that have been either shortlisted for or have won prestigious awards. These books can be enjoyed by teens and their parents as well. The stories are set in India and talk about issues that the people of India face. Here's a list for you to choose from.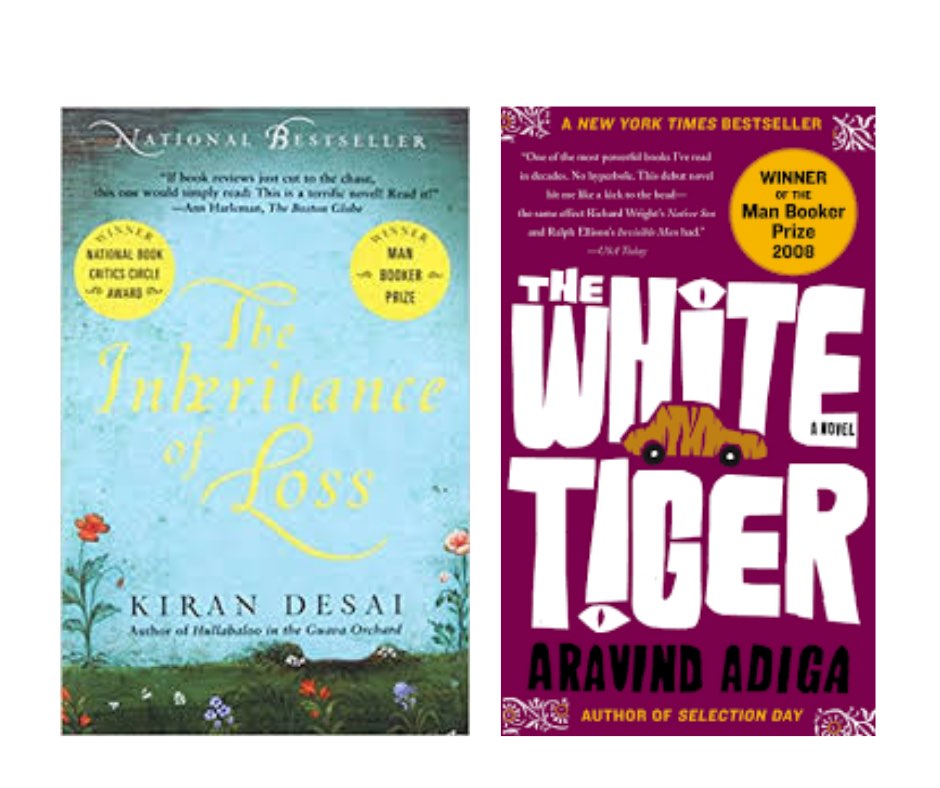 Image Courtesy Atlantic Monthly Press, Harper Collins India
The Inheritance of Loss
Author Kiran Desai won the Man Booker Prize in 2006 for her novel, the Inheritance of Loss. Kiran is the daughter of Anita Desai, who is a renowned author herself. The book is an eye-opening account on terrorism, globalisation and immigration. It is set in 1986 with the Gorkhaland movement as the backdrop. At 35, Kiran Desai was the youngest to win the Man Booker Prize.
The White Tiger
Winner of the 40th Man Booker Prize, The White Tiger is a dark novel that sheds light on the working class of India in a globalised world. Aravind Adiga tells his story through Balram Halwai, a village boy who works as a driver to a rich, Delhi landlord. Issues of caste, religion, poverty, loyalty and corruption have been spoken about in the book through humour. The book also made it to the New York Times Bestseller list.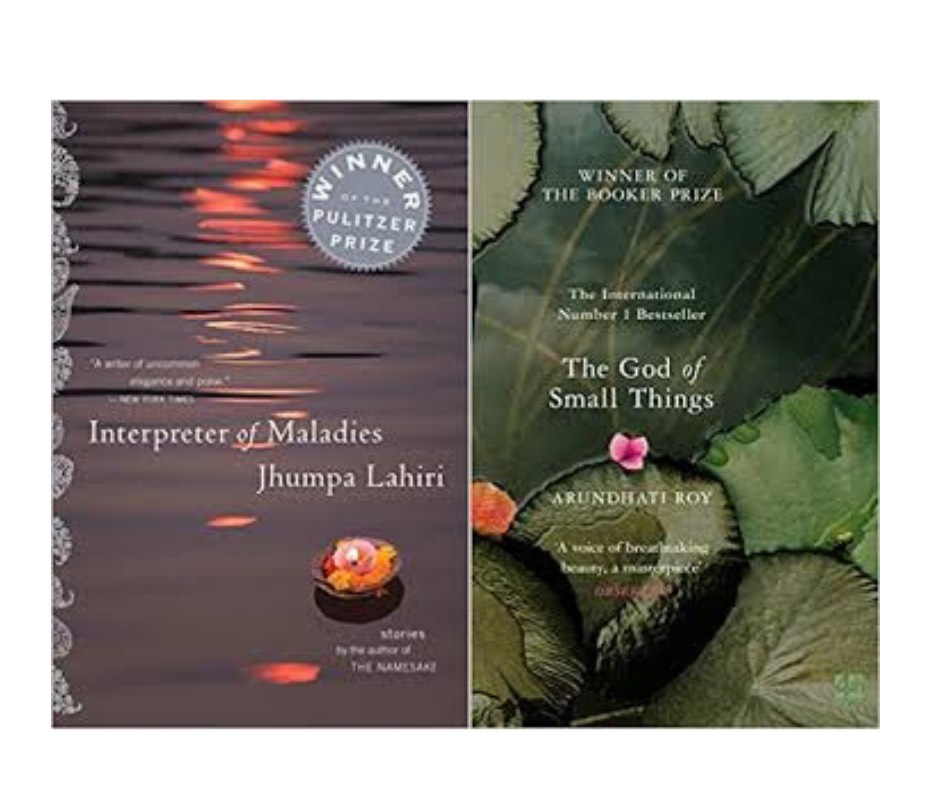 Image courtesy Houghton Mifflin Harcourt, IndiaInk
Interpreter of Maladies
Interpreter of Maladies is a collection of nine short stories based on Indian Americans and Indians who are confused between their roots and the new country they are associated with. The book won the Pulitzer Prize for fiction and the PEN award in 2000. Jhumpa Lahiri, who is renowned for her novel, the Namesake, managed to strike a chord with a wide range of readers with this book. The Interpreter of Maladies also appears on Oprah Winfrey's top ten books list.
The God of Small Things
Tiny things affect people's lives in a big way. This is the premise of Arundhati Roy's book, the God of Small Things. Set in Kerala, the story revolves around the lives of fraternal twins Rahel and Esthappen, and their mother, Ammu. Betrayal, caste discrimination and forbidden love all make an appearance in the novel, which won the Booker Prize in 1997.
More recently, many new Indian authors are coming up with engaging content on a variety of genres for teens and tweens. GettLitt! offers a whole lot of books written by Indian authors that will have young teens hooked. The books mentioned below can be found in the GetLitt! library, so subscribe to read them!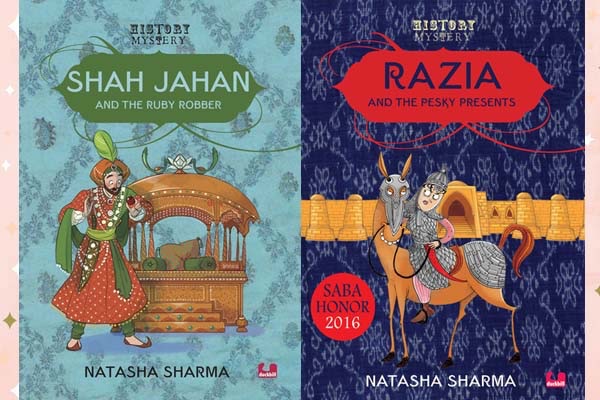 Razia and the Pesky Presents by Natasha Sharma
History, mystery and a whole lot of humor, every tween will love this book. Razia, the ruler of Dilhi, is receiving girly dresses and soppy poems from someone anonymous, and this someone even challenges her right to rule as a woman! Will she find out who it is?
Read Razia and the Pesky Present HERE
Akbar and the Tricky Traitor by Natasha Sharma
Another funny history mystery tale by Natasha Sharma, this book gives teens a whole new perspective to Akbar and his courtiers. Akbar smells a mole in his camp, er, darbar, and wants to sniff out the traitor as soon as he can. Does he succeed?
Read Akbar and the Tricky Traitor HERE
The Invincible Weapon by Sowmya Putta
 If mythology is your teen's favourite genre, then this teen book might be right up his/her alley. Abhi, the young prince of Vaishali, wants to earn the supreme weapon that will destroy the enemies of the his kingdom, Mahadroni. As he competes with heirs of other kingdoms to get it, he discovers something else…
Read The Invincible Weapon HERE
Travelling Light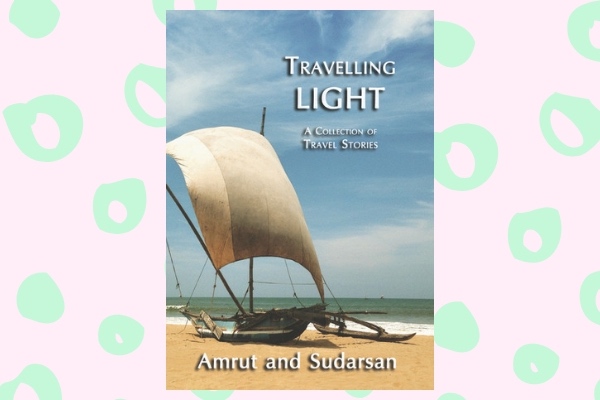 Another one of our favourite teen books is this short stories novel called Travelling light. A light take on travel, this book highlights five wonderful journeys and the takeaways from them. For a teen who is a wanderer, this book makes a super read.
Read Travelling Light HERE
Moin and the Monster and other Duckbill books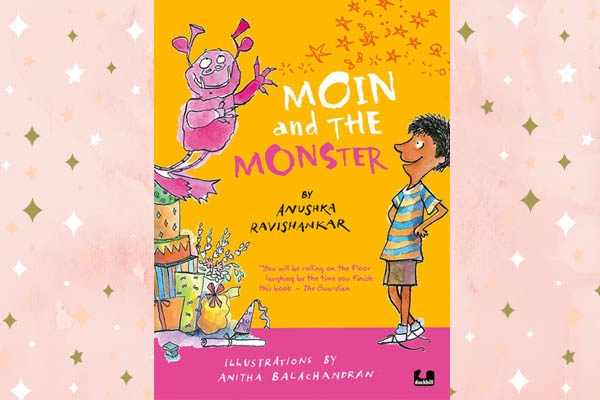 Moin and the Monster will bring out the giggles from kids, teens and even adults. Anushka Ravishankar's monster, Moin, is extremely lovable and the his songs are rib-tickling.  GettLitt!  has other teen books from Duckbill that are also good reads for teens and tweens.
Read Moin the Monster HERE
Ninja Nani
What would you do if you discovered that your grandmother had ninja superpowers? Lavanya Karthik has written and illustrated a power-packed series for anyone who has or hasn't imagined their grandma in a superhuman avatar. Did we get you curious?
Read Ninja Nani HERE
That's all Folks!
With so much to choose from, we hope that the tweens and teens dive into more books and go on to become full-blown book adults. After all, it's only books that take you places, irrespective of how old you are.
Like this?
Read: The Rick Riordan Book List : Mythology, Magic & Teenage Protagonists
Read More: Book List: Children's Books That Were Made Into Kids Movies