Book List: Children's Books That Were Made Into Kid's Movies
1989 Views
December 31, 2018
Today we're going to be talking about Children's books that were made into kid's movies. Which to do first, read the book or watch the movie? Now that's a question many parents ask themselves. The answer is a mixed bag of opinions, some of us prefer to read the book first and allow our imaginations to run free before we watch the movie. Whereas, for some, the movie draws them in and entices them to go back and read the book to get a keener insight into the author's vision.
We have a different opinion; we suggest reading and watching, it doesn't matter in what order you prefer to do so. The reason being, both books and kid's movies encourage children to have an interest in literature. That's why we love it when books get made into kid's movies. It's always fun to see or judge how close the directors and actors come to our vivid imaginations. Often, the kid's movies shed light on things we may have forgotten or overlooked in the books. That's why books made into movies are as fascinating as the books themselves.
Regardless of which you prefer, these ten children's books that were made into movies have captured our hearts and minds. You and your little ones may have seen many of these movies listed below and may have even read the books. Hopefully, there are a few listed on here that will surprise you and urge you to revisit them!
1. Charlie And The Chocolate Factory by Roald Dahl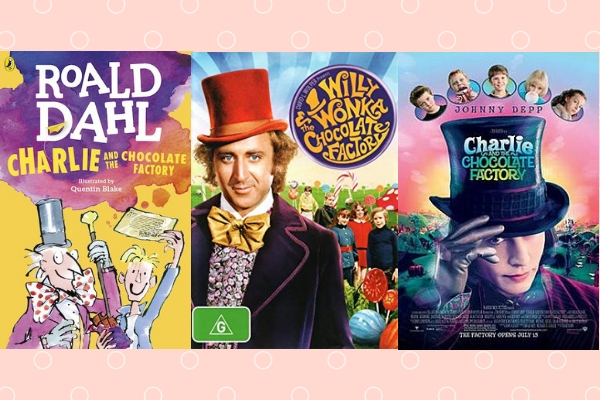 Image Courtesy Amazon.com, IMDb
This classic children's book is a masterpiece and we encourage you to read it before you watch either of the Charlie and the Chocolate Factory movies. Let your child's imagination go wild with Roald Dahl's words and the journey through the chocolate factory – the many sweet treats and experimental rooms is an outlet for creative thinking, and your child will be lost in the book in no time.
As for the film adaptations, we've been charmed by the Gene Wilder version. Although in the Tim Burton version,  Johnny Depp was a convincing Wonka in his own right, we still prefer the first movie. Do you have a favourite Charlie and the Chocolate Factory movie? Let us know in the comment section.
2. Anne of Green Gables by Lucy Maud Montgomery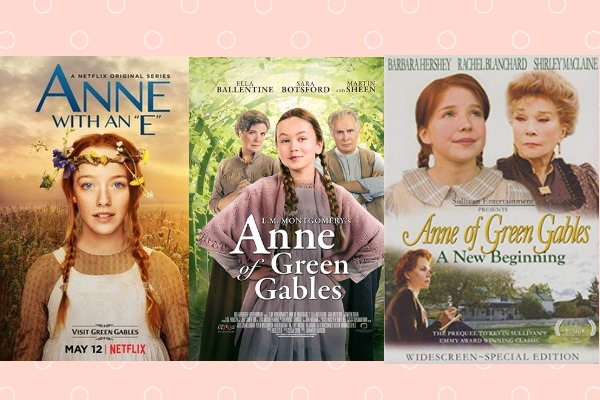 Image Courtesy Netflix,  Amazon.com, IMDb
Young girls everywhere should read Anne of Green Gable purely for the engaging and steadfast personality that the protagonist Anne portrays. Anne is strong yet very fragile in so many ways, this dynamic is often hard to depict in books, but something almost any growing child can relate to. If the books are too heavy for your child, then watching the series 'Anne With an E' on Netflix might be an easier segway before diving into the books.
Amybeth McNulty, the young actress playing Anne will tug at your heartstrings and make you want to read the 'Anne of Green Gables' books once you're done with the series. If the series isn't for you, you could opt to watch either of the two movies, one starring Shirley Mclaine and the other starring Martin Sheen. Either way, all these options are a great way to bring this children's book into your child's life.
3. The Hunger Games by Suzanne Collins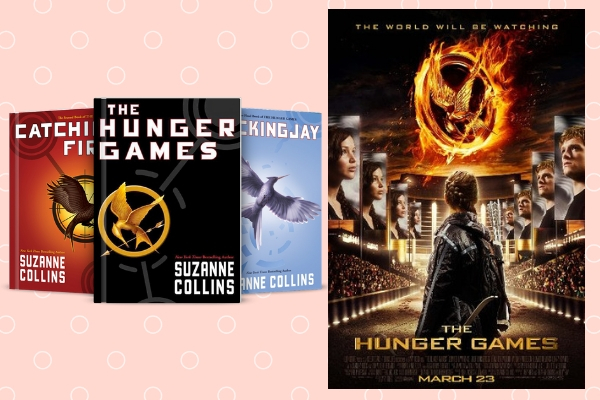 Image Courtesy Amazon.com, IMDb
The Hunger Games trilogy is nothing short of a page-turner that has captivated the minds of young and adult readers everywhere. Katniss Everdeen, the bold and provocative protagonist, goes through a myriad of hurdles, heartbreaks, mental games and emerges from them victorious, if not slightly damaged, she is after all only human.
The movie adaptations are just as thrilling as the books. However, some of the strengths and dynamics of Katniss and her relationships are better explored in the books. The movies based on the Hunger Games are action packed and a must watch if your teenagers are fans of Jennifer Lawrence, however, if your teenagers are Katniss fans, the books are just simply put – better.
4. Percy Jackson and the Olympians Series by Rick Riordan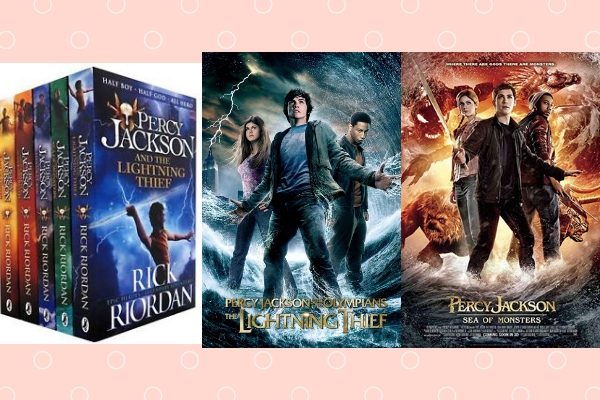 Image Courtesy Amazon.com, IMDb
Greek Mythology has never been cooler or more interesting to a teenager than in the form of the Percy Jackson and the Olympian series books by author Rick Riordan. Follow the heroic Percy Jackson and his friends of demi-gods as they go through some seriously devious and fun to read adventures.
The two movies are somewhat true to form and bring to life the books that are as popular as the kid's movies, if not more so. Whether your teens start by watching the two kid's movies, or with the books, either way, they'll be all set to take on the whole series as the books are incredibly binge-worthy.
5. Harry Potter by J.K Rowling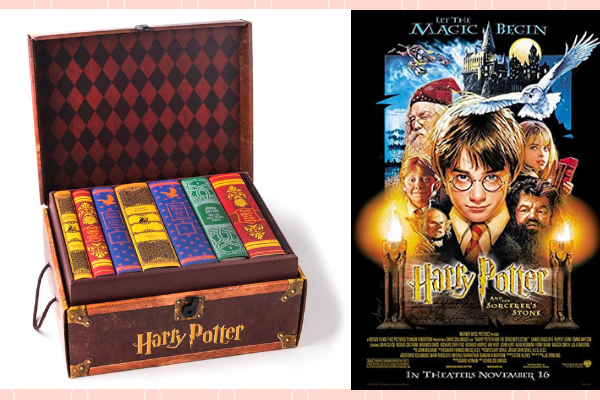 Image Courtesy Amazon.com, IMDb
Could a 'book to ki'd movie' list be complete without the Harry Potter series? Most certainly not. This wizarding world phenomenon took the world by storm when it first hit the shelves in bookstores. It was only inevitable that they turn them into movies. However, what is refreshing about the movies, besides seeing the Harry Potter star cast grow up before our eyes –  is that they are so closely linked to the books. They retain the heart and soul of the Harry Potter books.
Younger children who are learning to read can enjoy the Harry Potter universe through the movies, and older children can get lost in the books like so many before them. It's a win-win situation when it comes to these books and their movies.
6. Diary of a Whimpy Kid by Jeff Kinney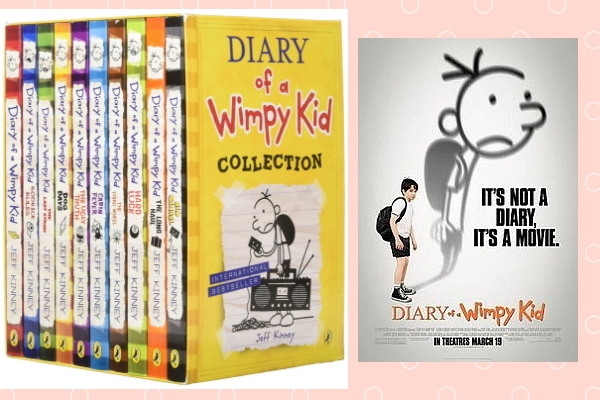 Image Courtesy Amazon.com, IMDb
A book about middle school problems and teenage drama at its best. The Diary of a Whimpy kid series is relatable to many young children. Our main character Gregory is the typical underdog that everyone can't help but appreciate. Especially when reading his life's triumphs and mistakes. Whether it be lack of confidence, bullying, being socially awkward or any other growing pains, these books address them head-on, as do the movies. While the topics are hard-hitting and relevant, they're done so with a light touch, endearing characters and comic relief that makes this series the hit that it is.
7. The Jungle Book by Rudyard Kipling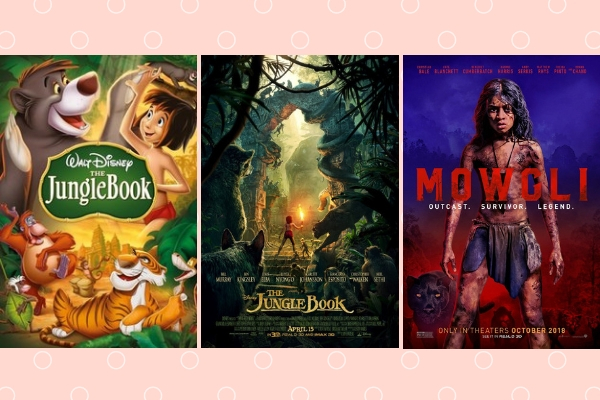 Image Courtesy Amazon.com, Disney, Netflix
The Jungle Book by Rudyard Kipling has been a classic that many of us have grown up reading. Nothing quite captures that odd and thrilling sensation you get when you read the book for the first time. Realising that a young boy, Mowgli, is alone in the jungle being raised by animals is thrilling. It's one of the few children's books that have a dark undertone to it, whether you read it or watch the movies – that anxious feeling never quite escapes you.
The only retelling that isn't spine tickling is the Disney cartoon version with the catchy tune – Bare Necessities. The recent remakes are quite the opposite and can be scary to small children who don't know the story. 'The Jungle Book' movie balances the sweet and the scary in the same way the book does. However, 'Mowgli' the kid's movie that recently launched and is available on Netflix is slightly more intense and probably best for those who have read the book or are older.
8. Alice's Adventures in Wonderland by Lewis Carroll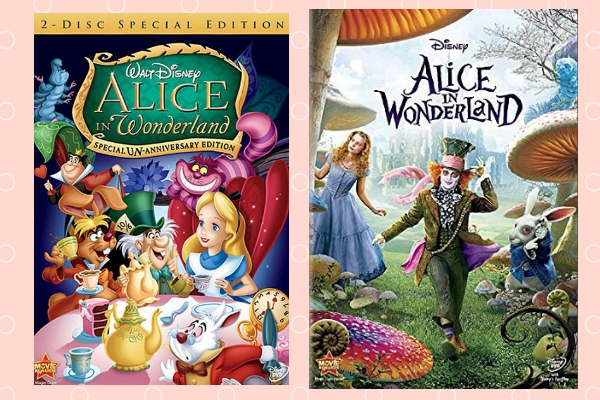 Image Courtesy Amazon.com, Disney
A beloved children's book Alice's Adventures in Wonderland by Lewis Carroll was ahead of its time in many ways. It doesn't matter if you grew up with the Disney cartoon or watched the kid's movie starring Johnny Depp. It's hard to compare any to the real deal, which is the book. Lewis Carroll's masterpiece is one that needs to be appreciated and experienced through its words. The terrific adventures through quirky landscapes and eccentric personalities require a bit of fantasy and imagination. This is only truly enjoyed through a young child's imagination. By all means, watch the movies, but when your child has reached a higher reading level, let them get their hands on the book.
9. Winnie The Pooh by A.A Milne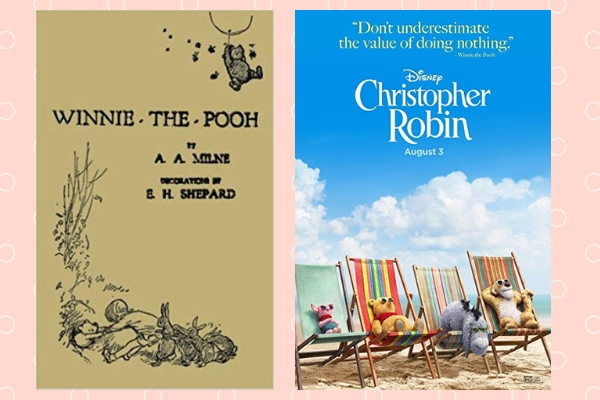 Image Courtesy Amazon.com, Disney
Winnie The Pooh by English author AA Milne isn't just a sweet book series about a bear; it's a massive empire! Milne built the entire series around his son, Christopher Robin's toys, namely a bear called Winnie the Pooh. It's this idea that has grown into the empire we know today. We're talking about cartoons, merchandise, toys and now, even a motion picture.
There is a reason behind all the success. It lies in the books and the characters we all know and love. The sweet-natured characters in the Winnie the Pooh books such as Piglet, Tigger, Eeyore, to name a few, and of course Pooh bear are a delight for children to read. Pooh in his charming and naive way always saves the day and his friends. The kid's movie titled 'Christopher Robin' is something parents and children can both enjoy. Especially if you'd like to know more about the backstory of Pooh and see your favourite characters come to life.
10. The Chronicles of Narnia by C.S Lewis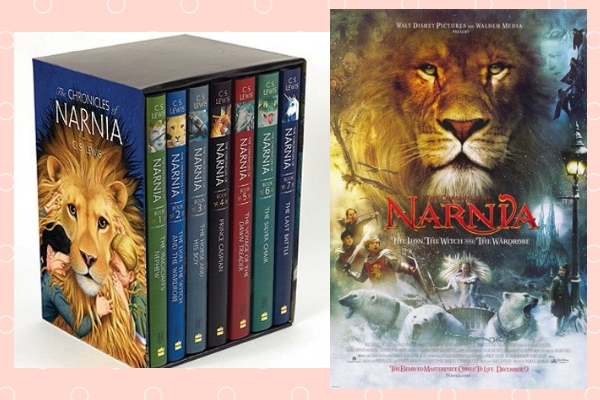 Image Courtesy Amazon.com, Disney
The lion, the witch and the wardrobe – for years have people have fallen in love with these kid books. Adventure, talking animals, royalty, mischief, good vs evil, sibling love, loyalty, magic. Is there anything C.S Lewis hasn't thought of in the Chronicles of Narnia? We think not. There is a reason this book series has been popular for generations; it's because it has a little bit of everything in them. Whether you want innocent romance, action, drama everything is seamlessly written and explored in these books. The same goes for the movies; they're just as enchanting to watch as they are to read. Although, whether the animated version of Aslan compares to our own mind's version, now that is debatable!
Well there you have it, there are plenty of books that have been turned into kid's movies such as Marry Poppins, Dr Seuss and other animated films. We wish we could list them all. However, these have been some of our favourites. All this talk of kid's movies and books have got us in the mood to have a family movie night. Followed by a revisit of all these fantastic books!
We'd like to see some Indian children's novels turned into movies; there are so many in our library that are worthy of the big screen. So here's hoping a production house is inspired to make one! Till then, let's get carried away in all these fantastic children's books and movies.
Happy reading (and watching)!
Like This?
Read: Book list: Indian Short Story Books That are Perfect for Bed-Time
Read More: Book Themed Activities Make Your Own Family Tree!
Feature Image Courtesy IMDb