Best Reading Books for Kids
The stories that a child is exposed to play a vital role in their life. Since children are easily impressionable, these stories mold their personality and strengthen their sense of judgment along with their emotional intelligence. Hence, it is important to ensure that they have a variety of character developing and reading books for kids. Additionally, reading is a habit that must be instilled from childhood. It teaches patience and encourages your child to keep an open mind. Keeping all of the above in mind, here is a list Best Reading Books for Kids
Best Reading Books For Kids
1 Harry Potter Series by author J.K Rowling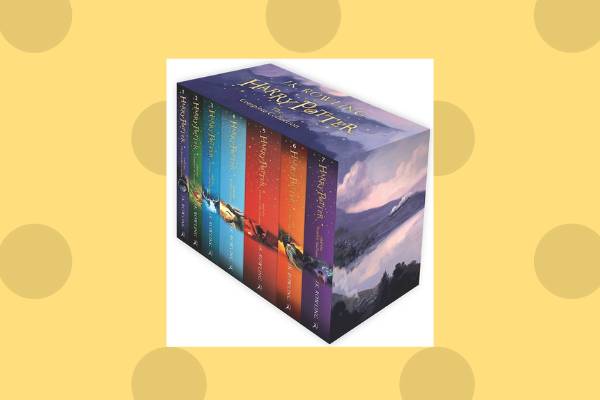 Image courtesy to Bloomsbury Press
It goes without saying that this book series is an excellent example of a classic children's book series. The Harry Potter books are a perfect mix of all the elements that make a book extraordinary. For those who aren't aware of the plot, the series revolves around Harry Potter, also known as 'The Boy Who Lived.' At age 11, he discovers that he's a wizard and is invited to study magic at the Hogwarts School of Witchcraft and Wizardry.
The rest of the series follows his journey over the next seven years at Hogwarts, alongside his best friends, Ron Weasley and Hermione Granger. Together, the Golden Trio tackle numerous adventures and experiences. Kids learn bravery, kindness and most importantly, the value of family and friendship from these great books. It's a must-read for everyone out there, even adults. We can all learn from Harry's journey!
READ List of Harry Potter Books: A Peek into the Harry Potter Universe!
2 Percy Jackson and The Olympians by author Rick Riordan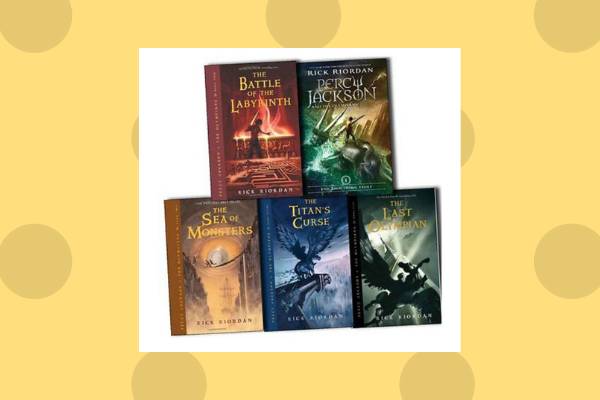 Image courtesy to Penguin UK
Another classic, this series revolves around Percy Jackson, a twelve-year-old battling ADHD, and dyslexia – which we soon discover is because he is hardwired to read Ancient Greek and is a demigod! As the son of Poseidon, he is a demigod chosen to fight an intense prophecy.
He finds a new home at Camp Half-Blood and makes new friends who will last a lifetime. Camp Half-Blood was created for other children like him, who are also demigods. In the first book, with the help of a satyr and the daughter of Athena, Percy must journey across the United States to catch a thief who has stolen the original weapon of mass destruction – Zeus' master bolt.
Together, they encounter several mythological creatures and defeat them to get the bolt. Additionally, Percy must learn to come to terms with the fact that his father is a God. Join Percy for a series of adventures in this pentalogy of fantasy adventure novels written by American author Rick Riordan – who has written several series for young adults revolving around mythology and historical fiction.
READ: The Rick Riordan Book List: Mythology, Magic & Teenage Protagonists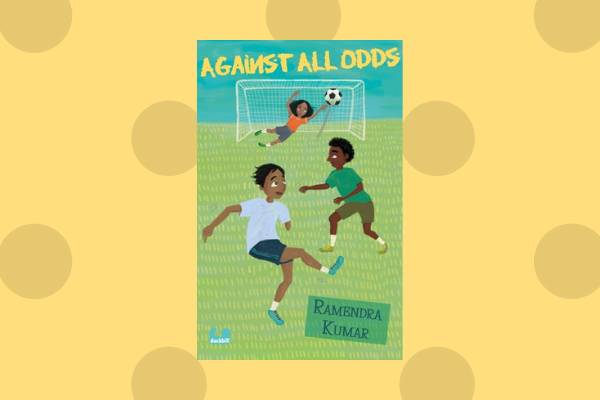 This book is an inspirational account of a boy named Kartik who 'lives, breathes and dreams football.' It is suitable for all age groups. His world revolves around the football field, and even though he has only one arm, Kartik is a skilled player.
When Kartik and his sister, Kavya, move from a metropolitan city to a small town, they're very upset over moving to a new place and leaving behind their close friends. It is especially frightening for Kartik because he feels that he will be judged by everyone, for his disability.
Unfortunately, he is not wrong. In the new school, he is treated as an outcast, as a freak even though he is just one of them, trying hard to make a friend. What really tears him apart is when his football coach refuses to take him on the team, – talk about a series of unfortunate events. Will Kartik be able to beat the odds and convince the coach of his dedication to the game?
Read Against all Odds HERE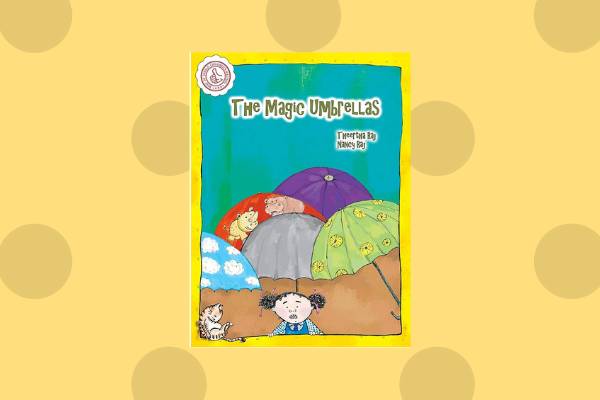 Suitable for relatively young readers, this is a children's book about an adventure in small-town India. Leela, the protagonist, takes an umbrella to school because of the rain but at lunchtime, it goes missing!
It is a new umbrella that her mother bought for her. Leela is very confused – where could it have gone? Nobody has taken it. No one sees or hears anything except for a gentle "whoosh" sound. Follow Leela on her journey to unravel where the umbrella disappears to, in this wonderfully illustrated, a short story written by Theertha Raj and illustrated by Nancy Raj.
Read The Magic Umbrella HERE!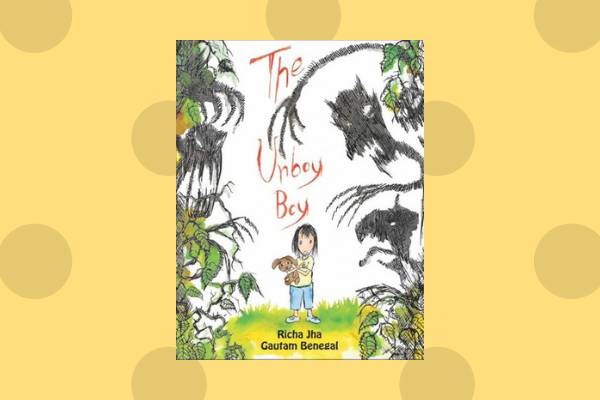 This story is a moving account of diversity, gender, and stereotypes revolving around a lovely, gentle, and sensitive middle schooler named Gagan.
He is an exception from the stereotype of boys his age because of his so-called 'feminine' interests – including peering at the view from his bedroom window or looking after ant hills instead of indulging in war stories and imaginary swordplay like the other boys.
When Gagan leaves for summer camp, he witnesses a lot of changes in his life. However, these changes actually help save the day. If your child feels unwelcome or like a bit of an outsider, this book will help foster confidence and character building.
Read The Unboy Boy HERE
6. Brown Like Dosas Samosas & Sticky Chikki by author Rebecca Manari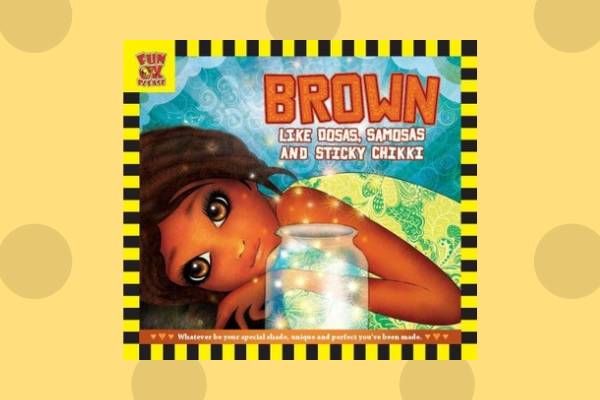 Beauty comes in all shades, even brown – that's what our protagonist, Samaira, teaches us in this book. A mysterious purple lady called Anahi tries to get Samaira to change her skin color. However, Samaira is a strong, confident young girl who loves her skin.
This fairytale-like story is an absolute delight and a must read for all age groups. It addresses one of the world's most complex issues, body positivity, in an appropriate manner that will act as a tool in shaping the reader's core beliefs.
It is an empowering tale for all those who have been discriminated against and paves a path to self-confidence for these individuals. Samaira's assertiveness is inspirational and is a great example of standing up for what you believe is right, a quality that is vital to instill in all boys and girls!
Read Brown Like Dosas Samosas & Sticky Chikki HERE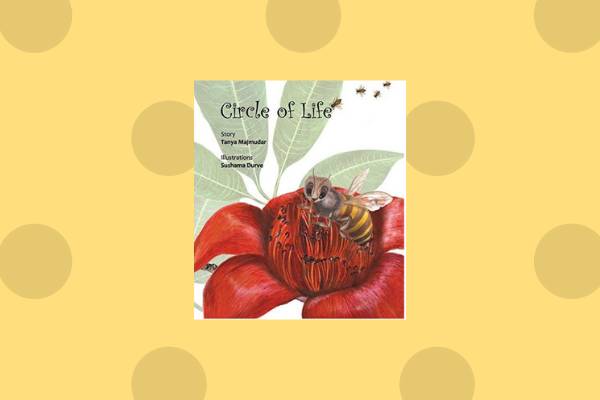 This book revolves around humanizing bees and their struggles – in order to make us aware of the terrible situation bees fight today.
Have you ever wondered what goes on in the lives of bees? Well, The Circle of Life contains fascinating insights and unique observations about bees and their environment along with Fara, your bee companion.
Our protagonist, Fara is a young worker bee with many dreams and goals for the lush green forests of India. Her story is beautifully written by Tanya Majmudar and illustrated by Sushama Durve and is suitable for ages 10 and up.
Read The Circle of Life HERE!
8. Love Like That by author Richa Jha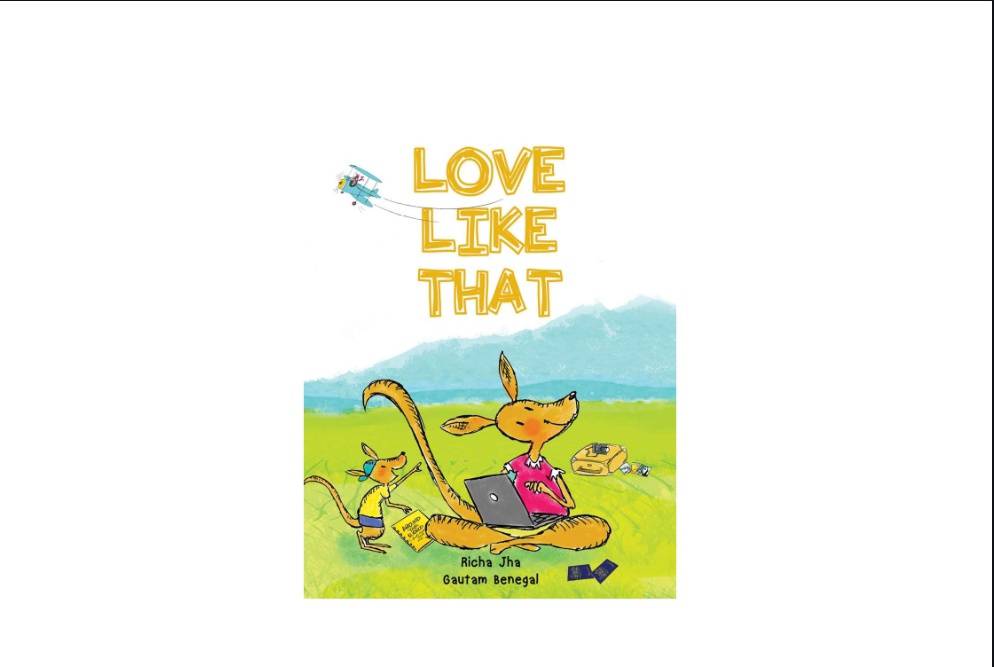 An extremely insightful story, this book revolves around Little Kroo and Mamma Hop who travel around the world and share their learnings on natural habitats. They travel from their Australian home base to Asia, Africa, South America, North America, and then back home.
Throughout this journey, Kroo learns about the different species of the animal kingdom and how they raise their children. The book shows us the soft and loving side of animals and how love is the most natural thing in the world.
Together, Kroo and Mama Hop strengthen their bond as they explore the world and their feelings towards each other. Young readers will enjoy this story and it will help them develop their emotional intelligence. The book deals with a lot of tough questions in a light-hearted and easily understandable manner. The underlying message is deep and wonderfully imparted by Richa Jha.
Read Love Like That HERE
9. The Chronicles of Narnia by author C.S Lewis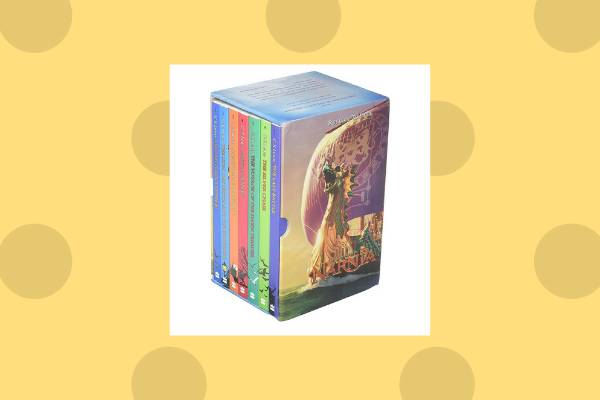 Image courtesy to HarperCollins Children's Books
An iconic fantasy book series, that many of us grew up reading. The primary plot revolves around Narnia, a land where all things are possible. Four siblings – Peter, Edmund, Susan, and Lucy – are about to have their lives changed as they embark upon an extraordinary adventure, through a magical wardrobe, and into Narnia.
It is one of the many great books that encourage children to develop an interest in reading and is praised for its engaging and powerful storyline. The Chronicles of Narnia also teaches its readers the value of family and the true meaning of justice. It is a must-read for children who enjoy the fantasy genre.
10. Dear Mrs. Naidu by author Mathangi Subramanian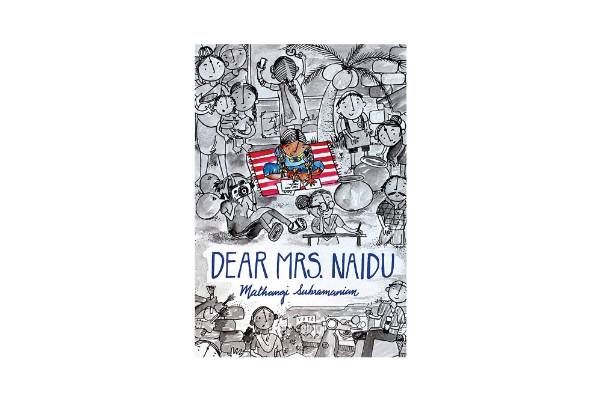 This is a story about the Right To Education law passed by the government in 2009. Our protagonist, also named Sarojini, has a friend, Amir, who shifts to a private school. This shift causes her to feel left out in her school because she misses her best friend. She decides to write letters to Mrs. Naidu for advice, hoping that it will improve her situation and get her friend back!
Read Dear Mrs. Naidu HERE.
Books play a major role in the personality development and growth of a child. Choosing the right books to read is a crucial responsibility and we hope that our book list has helped you out. We would strongly recommend you and your child to join GetLitt! for unlimited reading and unlimited fun! GetLitt! is an online children's books library that caters to children of all reading ages and levels.
Our "litt" library is home to a treasury of books written by celebrated children's authors. We have e-books of all genres and categories that you can access anytime. There are multiple, affordable subscription packages available along with a free trial period. Join us now and let your child discover a magical world of imagination, knowledge, and inspiration!
Like this?
Read: How to Improve Thinking Skills of a Child
Read More: 18 Award Winning Books by Indian Authors Available on GetLitt!