How To Improve A Child's Emotional Intelligence
Happy, sad, excited, scared, confused, anxious, confident or crazy – we go through so many emotions in a day that handling them becomes an act of jugglery. However, when we recognize each one of them, we learn how to use them well, and that's what makes us emotionally intelligent.
What is Emotional Intelligence?
According to Andrew Coleman from his book, A Dictionary in Psychology, emotional intelligence quotient (EIQ), is the capability of individuals to recognize their own emotions and those of others, discern between different feelings and label them appropriately, use emotional information to guide thinking and behavior, and manage and/or adjust emotions to adapt to environments or achieve one's goal(s).
How To Improve A Child's Emotional Intelligence?
Research has proved that children with a high emotional intelligence quotient or EQ, handle stress well, are more aware individuals and become better leaders. Kids can improve their EQ by observing, so we parents need to be emotionally intelligent too. Additionally, the right learning aids, such as toys and books are another great tool to help develop a child's EQ.
Keeping that in mind, let's focus on stories that we feel will teach kids to be aware of their emotions.
Emotional Intelligence Book List
1. Boo! When My Sister Died by author Richa Jha and illustrator Gautam Benegal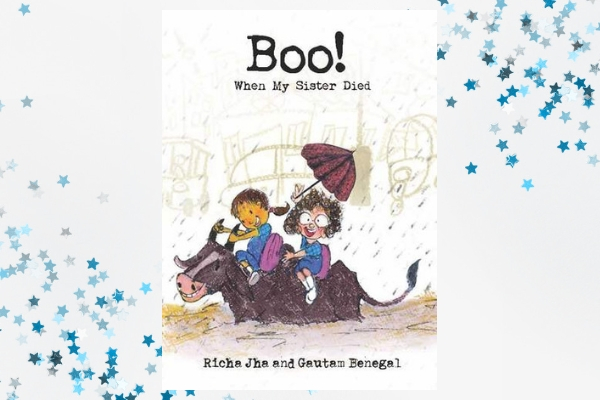 When Noorie's sister Zoya dies, her world turns upside down. Will she find strength again? Boo! Is a poignant tale on dealing with the death of a sibling, and finding strength in love and loss.
If you'd like more books on grief and moving on after a passing of a loved one, you should check out our blog on the subject.
Read Boo! When My Sister Died HERE
2. Dum Dum-a-dum Biryani by author Gayatri Tirthapura and illustrator Kabini Amin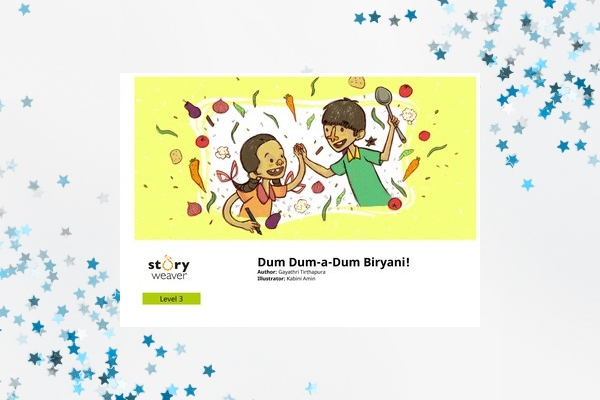 When the going gets tough, siblings get going. Basha and Sainabi have guests over and their mother is unwell. What do they do?
Read Dum Dum-a-dum Biryani HERE
3. Farida Plans A Feast by author Maegan Dobson Sippy and illustrator Jayesh Sivan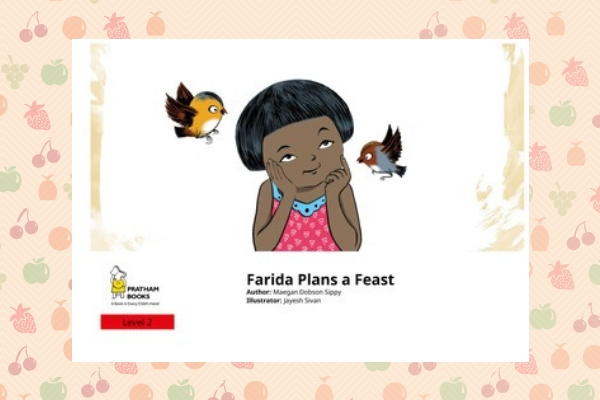 We rarely teach our children a lesson or two in kindness. Farida plans a feast is exactly about that. She gathers food from the whole village so that she can feed all the animals around her.
Read Farida Plans a Feast HERE
4. Unhappy Moon by author Saras and illustrator Proiti Roy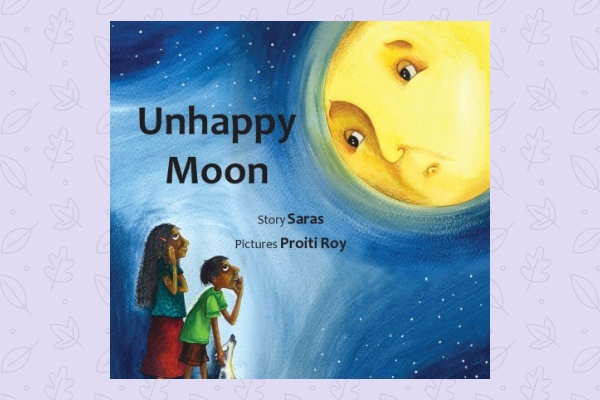 The moon feels shunned that the world sleeps when she is around. However, through the book we see a transition as the moon realises her worth. A lovely book on dealing with feeling neglected.
Read Unhappy Moon HERE
5. The Singing Conch by author Darsana Radhakrishnan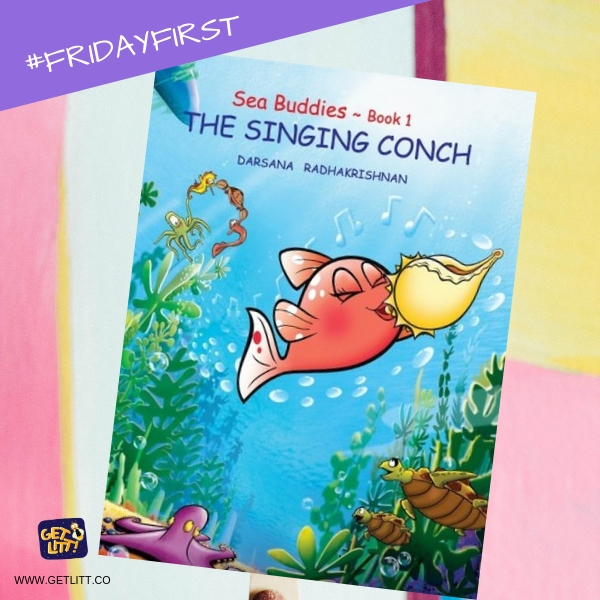 Every Friday we put up new books on the GetLitt! library. The Singing Conch was recently uploaded and it's been a hit amongst kids ever since. Make sure you follow us on Instagram, Twitter and Facebook for all the lastest #FridayFirst books!
A naughty shark takes away Meenu's beloved singing conch. Meenu is devastated. Does someone teach the shark a lesson on bullying?
Read The Singing Conch HERE
6. Dundul's Dilemma by author Chandralekha Maitra and illustrator Ratna Rege Moriniaux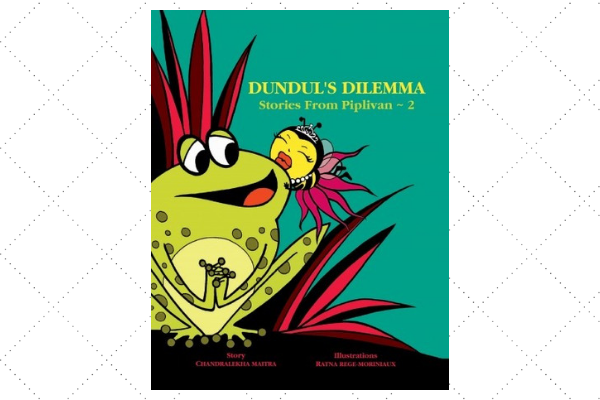 There's a talent competition in Piplivan and everyone wants to win. Dundul, the singing frog wants to win too, but he has a problem…. A lesson on dealing with nervousness and competition.
Read Dundul's Dilemma HERE
7. The Grouchy Ladybug Written and Illustrated by Eric Carle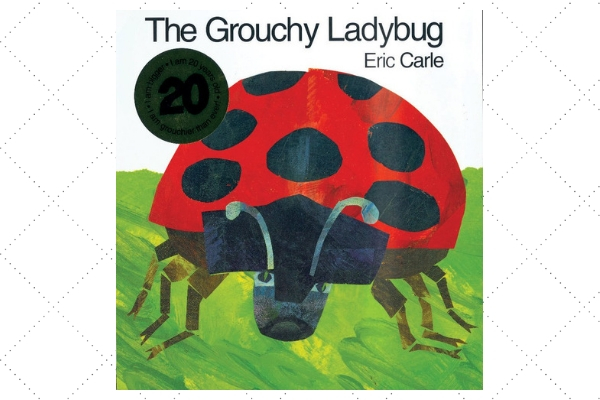 Image Courtesy HarperCollins
A ladybug got up on the wrong side of the bed and felt that being rude was a done thing. Until he gets taught a lesson.
8. There's No Need To Be Scared by author Sonia Mehta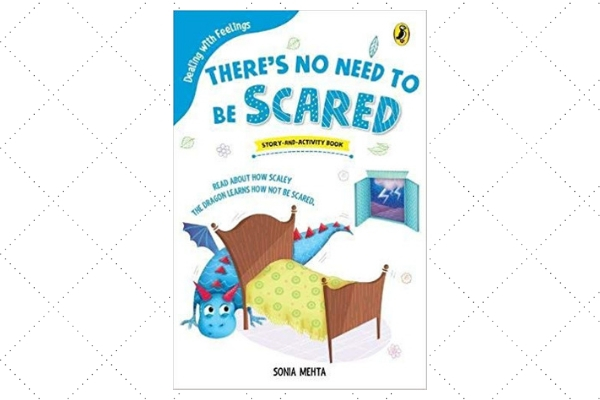 Image Courtesy Penguin Books India
Scaly the dragon is scared of everything, but his friends in the forest help each other overcome fear, anxiety, shyness and anger. A lovely book on Dealing with Feelings. This book is part of a series that talk about emotions. So, if you like this one you can also check out the books on anger, jealousy, confusion etc.
9. Millie Fierce by author Jane Manning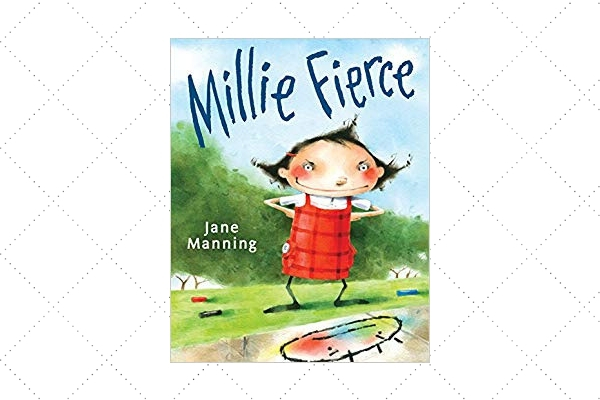 Image Courtesy Penguin Random House
Millie is nice, until she gets pushed around. Then she turns fierce. But is being fierce good?
10. The Quiet Book by author Deborah Underwood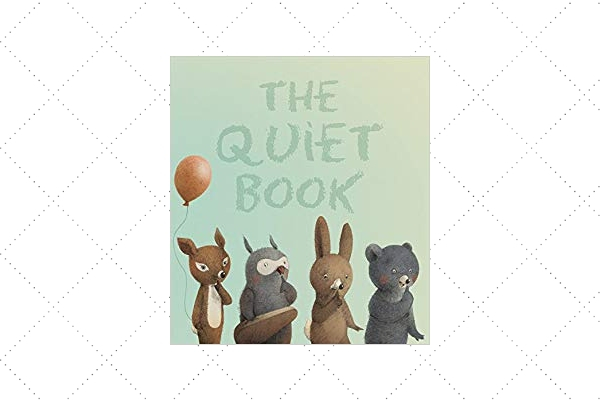 Image Courtesy HMH Books
Some feelings are experienced in silence. The quiet book is a quiet lesson on those feelings. Having a quiet moment and the nuances of the word and feeling is brilliantly captured in this bedtime storybook.
Well, that's our list!  Those were just a few of books that help children understand emotions. We have many more in the GetLitt! Library. These books, written by Indian authors, will encourage children to read more but you'll also start to see heir EQ develop too!
So, make sure you subscribe today to get access to some of the best Indian children's books available on the web.
Happy Reading!
Like This?
Read: What Parents Need To Know About Children's Mental Health
Read More: Storytelling with Certified Storyteller Sonia Bareja