Five Minutes With Arundhati Venkatesh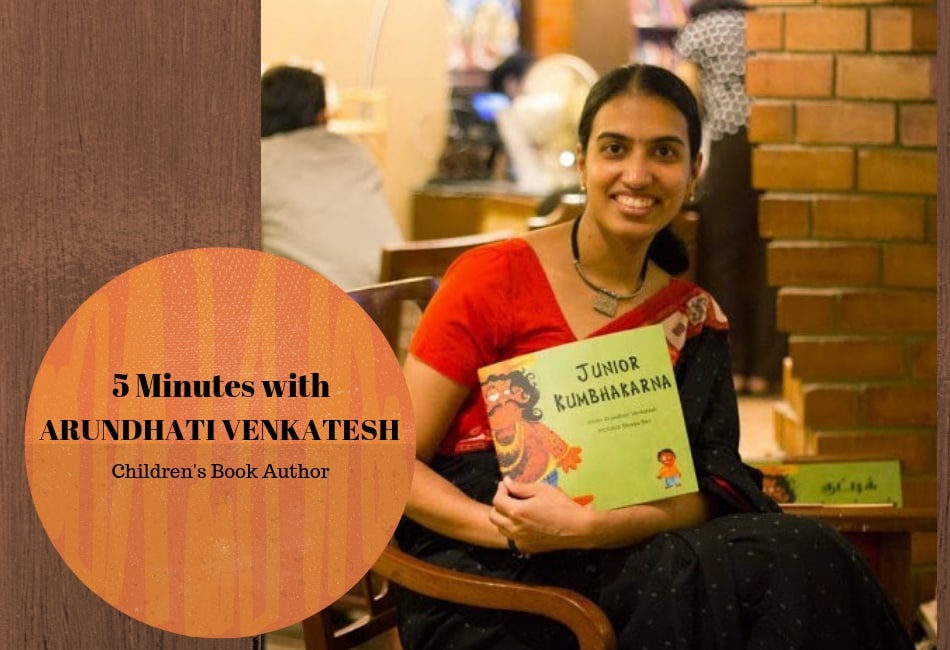 We love that the Indian publishing industry is filled with such fantastic writers and illustrators of children's books. Five Minutes With …is a feature where we get to know some of our favourite children's book people in some not-so-usual ways.
Writer Arundhati Venkatesh went to school in five towns and worked in four continents. Everywhere, she made up stories. Now she puts them down on paper. When she is not cooking up stories or dreaming of food, she haunts bookstores and libraries in Bangalore.
Arundhati Venkatesh Books
If you're keen on reading a few of Arundhati's books why not check out the ones we have on GetLitt!
1. Petu Pumpkin Tooth Troubles by Arundhati Venkatesh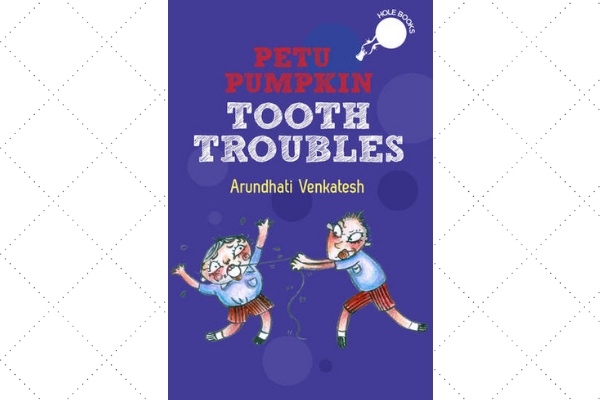 This 2015 Crystal Kite award-winning book is a favourite amongst our little Getlitt! readers, who have all given the book rave reviews on our app. Petu Pumpkin is at it again, but this time the fate of a football match rests upon Petu's tooth! Ohh sounds interesting doesn't it – will the tooth fall in time for the big game?
Read Petu Pumpkin Tooth Troubles HERE
2. Junior Kumbhakarna by Arundhati Venkatesh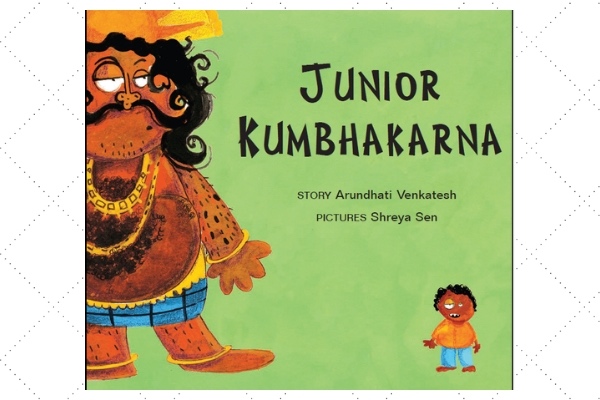 Junior Kumbhakarna won for 'Best Indian Children's Book' at the Parents and Kids Choice awards, in 2014. This bedtime story picture book is about little Kukku who falls asleep to his favourite story about the giant Kumbhakarna who sleeps non-stop for six months. Nothing can wake this giant, not even delicious smelling laddus! Kukku as well finds it hard to wake up from his sleep. Was it a dream or did he really meet the Kumbhakarna? This award-winning book is one your kids will enjoy reading!
Read Junior Kumbhakarna HERE
Now that you know a bit about Arundhati Venkatesh's books let's get to know the author!
Team GetLitt!: What's your favourite thing to write about?
Arundhati Venkatesh: I wish I could say it's something world-changing, but if you've read my books (You haven't? What are you waiting for? Get on it NOW), you'll know it's:
a) Food
b) Secret societies and their top-secret codes
c) Many-headed monsters, snoring giants and other humongous creatures
d) Climbing trees, playing football, getting muddy and messy
TGL: Which children's book character do you think you're most like?
AV: As a kid, I was convinced I was Matilda. 'Rubbish!' said my brother and insisted I was one of The Witches.
TGL: Tell us a children's book you love.
AV: WHAT! Just one? Today, I'm in the mood for Wayside School Gets a Little Stranger by Louis Sachar. Those are some of the wackiest school stories I've read.
TGL: If you could have any pet in the world, what would it be and what would you name them?
AV: I have a talking puppy (speaks four languages) that answers to Bulbul, Babloo, Pappoo, Puppy Singh, Chattan Singh Pankhania, and anything else I choose to call him. The puppy gets hungry every half hour so that I could do with a wish-giving genie.
TGL: If you had to write a story about an object/human around you, what would it be about?
AV: The Mystery of the Chirping Chair.
It exists, I swear. The chirping begins when you go within ten feet of the chair. Sometimes, it starts off while you're seated on it, halfway through your Alphonso. Most inconvenient.
Thanks Arundhati!
What a lovely quick catch up that was. If you'd like to read more books from Indian authors like Arundhati, you're in luck! GetLitt! has over 200 Indian children's books in our library – all you have to do is subscribe and you can start reading today!
Happy Reading!
Like thi?
Read: 18 Award Winning Books by Indian Authors Available on GetLitt!
Read More: Booklist: Indian Children's Books With The Prettiest Illustrations