Five Minutes with Illustrator Savio Mascarenhas, Group Art Director of Amar Chitra Katha
2949 Views
October 30, 2018
If you grew up in India, chances are you've read a comic from the Amar Chitra Katha series. Their fables, characters and illustrations have been part of almost all our childhood experiences. That's why when we got the chance to connect with Savio A Mascarenhas, the Group Art Director of Amar Chitra Katha, we were beyond thrilled!
Savio who is an illustrator himself has worked on countless comics and has grown up reading them as well – a habit that has never stopped.
"I have always been a comic book lover. I love to draw anything that I find funny.  Men, women, kids, birds, animals, fantastical beasts (in funny situations)…and not necessarily in that order." says Savio.
That's good to hear because we love reading about men, women, kids, birds, animals and fantastical beasts in, you guessed it, funny situations!
Let's discover more about Savio's illustrations.
Team GetLitt: What is your favourite thing to draw?
Savio Mascarenhas: My favourite would be animals any day…or fantastical beasts.
TGL: Tell us a children's book whose illustrations you love.
SM: Many of my friends are wonderful illustrators, so it's tough to pick one. Quentin Blake's Mister magnolia for one if I have to pick an international illustrator and from India the indomitable Mr Atanu Roy and his art for "The Gijjigadus and the Fireflies".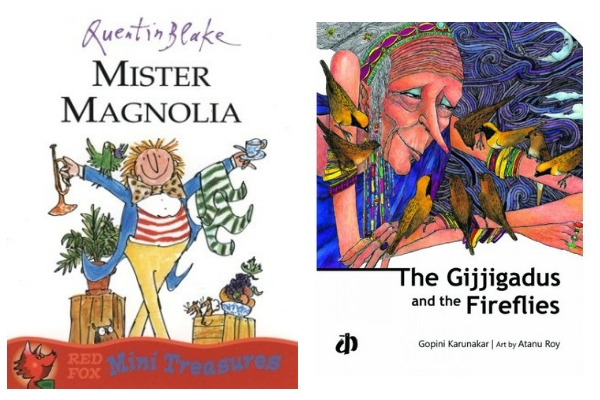 TGL: Which children's book character would you love to illustrate if given the chance? Why?
SM: It's not specifically a children's book character as such but I would love to illustrate Swamy the little boy from RK Narayan's Swamy and Friends. It would be fun to see it as a picture book.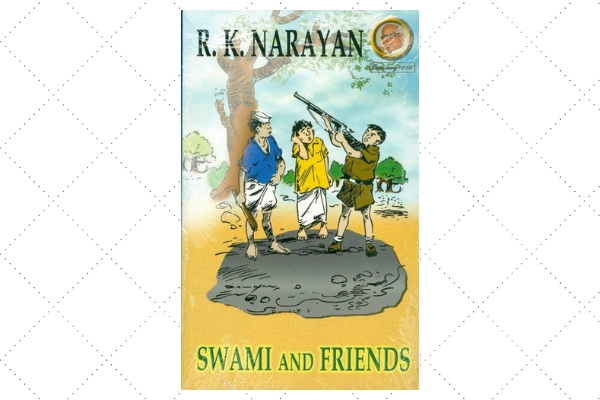 TGL: If you had to create a new creature which was a combination of two pre-existing creatures, what would the two be and what would you call the new one?  
SM: Oh I love the Pig or a Hog…and combine it with a bat …and call it Hogton the Bat-Hog!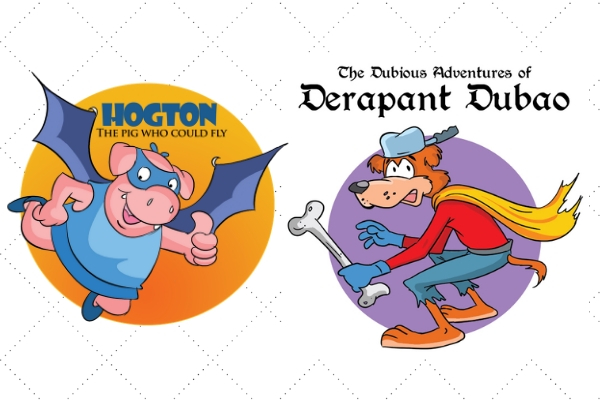 TGL: If you could travel through time and space to be able to use what you see in your illustrations, where would you like to go?
SM: There are so many fascinating things that I see in my illustrations. Offhand I can think of a stray dog from the streets of Divar, a little island in Goa. I would be curious to go back in time during the Portuguese rule in Goa and find out what 'Dubious adventures' this guy would encounter.
A Dog from Divar on A Dubious Adventure – Now that's something I'm sure we'd all love to read. Let's hope Savio gets time off from his busy schedule to write and illustrate that one. That being said our five minutes are up!
Thanks Savio for taking the time to answer our questions!
We hope you enjoyed this little session with Illustrator Savio Mascarenhas, check back every week for more blogs content. Plus, if there is something you'd like us to ask the authors and illustrators, let us know in the comment section – we're happy to add it to our next 'Five Minute with..' blog post!
Like this?
Read: Five Minutes With Illustrator Deepti Sunder
Read More: Five Minutes With Arundhati Venkatesh