Book list: Children's Books That Address Grief and Death
920 Views
November 2, 2018
Whether it's the passing of a grandparent or a pet, a child's first experience of death can be confusing and emotional.  On the eve of All Souls day or as it's sometimes better known, Dios De Muerte, we thought it would be appropriate to talk about grief and the passing of loved ones.
This is a topic we are all faced with at some point or another in our lives, and if we try to think back, books were helpful and got us through those tough times. Books are a tool that many parents prefer to use to discuss and explain the idea of death and grief. We curated a short but compelling list of books that we feel addresses the passing of loved ones in the most beautiful and gentle way possible.
1. Gone Grandma by Chatura Rao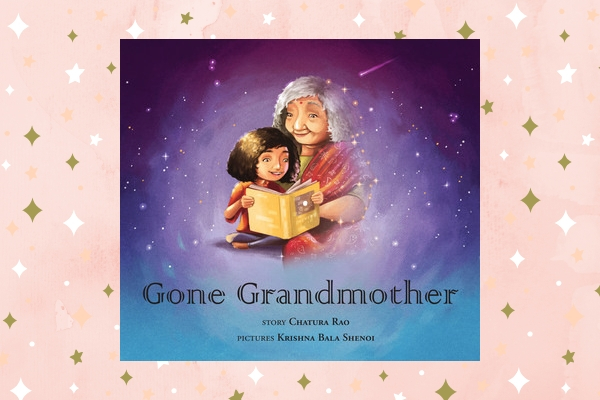 Nina has just lost her grandmother and looks to her mom for the answers. While her mom grapples to find the answers herself, Nina finds out in her own way – through fond memories and a positive imagination that her grandmother is gone forever. This picture book gently explores the notion of death and explains how to process grief after the passing of a loved one.
Read Gone Grandma HERE
2. Boo! When My Sister Died by Richa Jha
Here is a wonderful book that talks about probably the most challenging thing for a child to understand, the passing of a sibling. We love how positive and endearing the characters in the book are. When Zoya passes away, her sister Noorie can't understand where she's gone – especially when her mummy tells her that Zoya will always be around. Follow Noorie's journey through her grief, in a tale that talks about finding strength in love and loss.
Read Boo! When My Sister Died HERE
3. Bridge To Terabithia by Katherine Paterson
Picture Courtesy Amazon.com
A book that has captured the imaginations and hearts of many, Bridge to Terabithia is a story about two best friends, Jess and Leslie, who create a magical world in a forest to get away from the troubles in their real life. On day Leslie meets with a terrible accident while attempting to enter their made-up world, and passes away. The story unfolds as Jess battles with his emotions and grief in this touching tale of friendship and death.
We hope these books will help you and your little ones through the difficult times you're facing. Whether your family is going through grief at the moment or you just want to talk about more significant notions such as death, then books like these will be a great help.
Happy Reading!
Like this?
Read: Book List – Books That Make Us Crave Some Yummy Food!
Read More: Book List – Children's Books Featuring Our Feathered, Scaly and Furry Friends!