How to Increase Focus of a Child?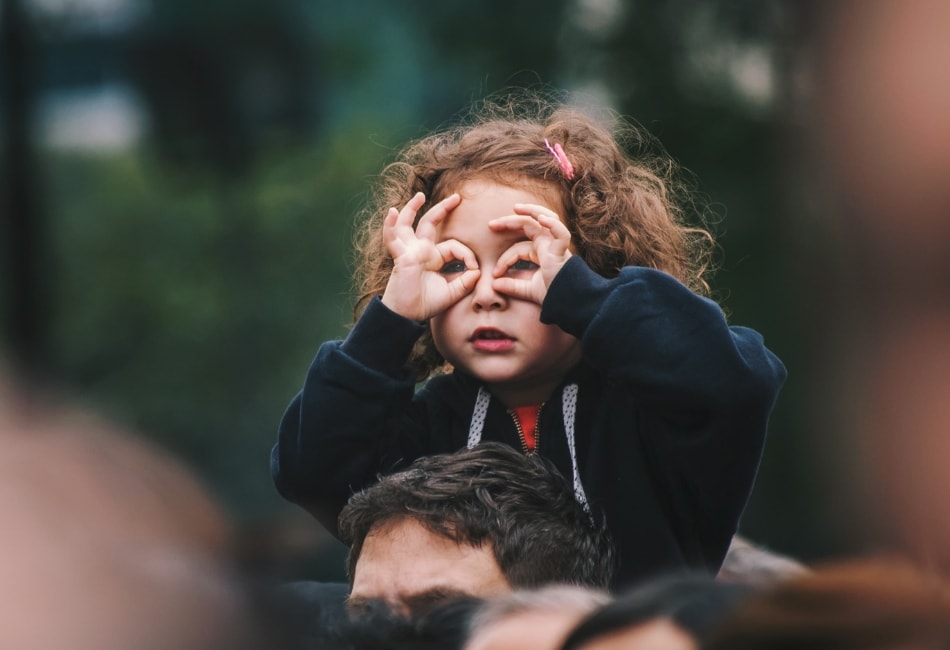 2395 Views
April 26, 2019
All parents at some point or the other have dealt with the issue of how to increase focus in their child. It is a big task to entice children to do their chores and homework in times when distractions are galore- let's look at some tricks to make this job a little easier and learn how to increase focus of a child.
In a digital world such as the one we are living in now, young children are faced with so many choices most of them including cell phones and tablets which, if used in excess, hamper their ability to focus on a task successfully. With so many distractions just lurking around the corner, the real question arises- how to make sure that your that child concentrates?
How to increase the focus of a child
Multitasking: A Boon or Bane?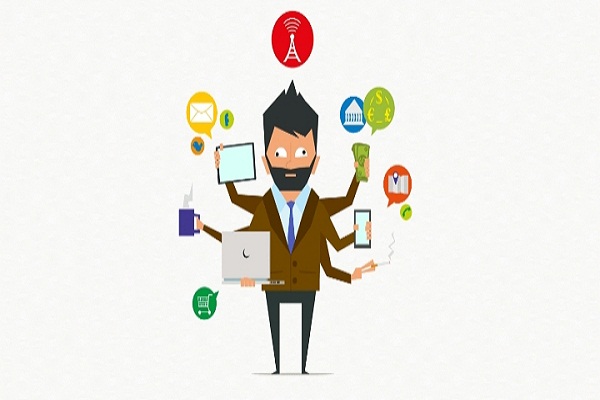 There is always so much to do and even for kids the work never seems to end. Young kids often start with a certain activity, get bored of it and before even completing it, move onto a new one. While they might feel they are actually getting stuff done by ticking things off their to-do list, but when does reality actually collide with expectation?
What they are actually doing is simply opening up a web of unfinished tasks which somehow makes it ten times tougher when they need to start again. Instead of assigning them tasks for an entire day, break the tasks into smaller ones. This will keep them from getting bored and also allow them to focus on a task.  
Ideally, a child can only focus for up to 20 minutes at a stretch. We need to time their activities accordingly. So instead of creating this quicksand for us and them, let's discourage the entire concept of MULTI-TASKING. Tackling one challenge at a time will be much easier for them!
         2.
Disorganization – The Killer of Focus!

Messy workplaces, unorganized books, and untraceable tools are said to be great distractors from the core task. But worry not, because this is one obstacle that can be easily conquered.
Start with making sure that at the place the child sits. There is a decided place for every item or tool. Once there is a designated place for everything children will automatically know where to look for thing and hence, waste less time.
Next, make sure the children don't throw any sort of garbage on the floor – paper waste, pencil shavings, empty packets, etc. Keeping a dustbin nearby is the best solution to avoid clutter and have a neat working surface.
Avoid eating or drinking next to the workplace – this will reduce any chances of spilling or dropping food on important materials. Creating a clutter-free space is stepchildren must take to improve their concentration and to rid themselves of any other distractions.
All Work and No Play Makes Jack a Dull Boy.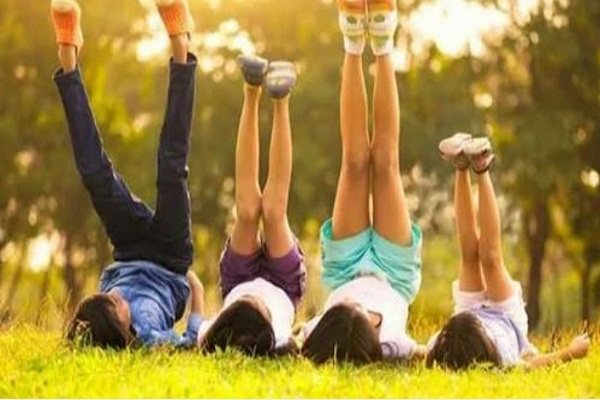 Working for a long period of time isn't beneficial for anyone, especially young children who are naturally energetic. Keeping them indoors for long will not only be a colossal waste of their energy but also stop them from working on whatever they are being 'forced' to do.
There are many studies that have been conducted to evaluate the effect of physical activity – the majority of them show how it stimulates brain activity, making children sharper and more prone to learning new things.
Playing is a major part of holistic child development! Physical activity should be given the same importance as mental activities as it can greatly boost one's mental health. Encourage your children to go out for one hour every day – make them meet other kids in the neighborhood, let them run and play in parks, cycle or skate or skip around. It is good for their mind and health. Keep a time limit if you feel the playing is getting out of hand – but let them play!
Take A Step Back… And Relax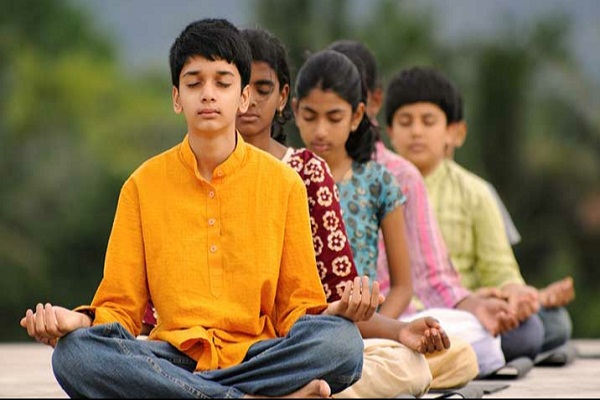 Apart from this, what today's kids lack is mindfulness. We live in a dog-eat-dog world and even young children are stressed or anxious all the time which makes paying attention difficult. It is in such times we need to take a step back and put things in perspective.
Learning how to relax and wind down is also an effective technique in which parents should provide their children with. Yoga is one such thing parents and children can do together and it also improves focus. Yoga works to relax the mind and body so we can think more clearly, and in time increase our ability to concentrate. There are many other benefits as well, more than we can count, you can get a better understanding of them HERE.
As the wise sage, Patanjali stated in the Yoga Sutras, "yoga is the reduction of fluctuations of the mind" and "stilling the natural turbulence of thoughts". Regular practice of this art will surely benefit your children.
We are What We Eat!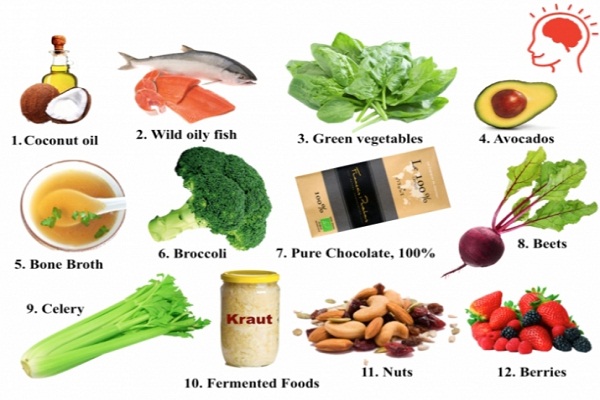 Diet and nutrition have a direct effect on our mind and behavior – this is the reason nutritionists advise us to have a balanced diet. For example, if a tired child is given a fizzy drink or a sugary candy the sugar rush causes them to get a hyper, which in reality makes it harder for them to focus. It'll be almost impossible for the child to think straight with the sugar rush.
To avoid such mishaps parents must make it a point to learn what food help children stay focused and what don't. Here are some foods that can help with staying focused:
Oat Cereals such as porridge release energy slowly and gradually, so breakfast keeps children going through lunch. The opposite is true for sugary cereals, they expend energy at a very fast rate which makes children hyperactive for a while and hungry again very shortly. Hence, ditch the sugar puffs and cocoa pops!

Omega Fish Oils – This supplement is not only cheap but also natural and harmless. They are extremely healthy and can be partaken in the form of capsules. There is growing evidence of its link to improving focus.

Blueberries – Studies show that blueberries boost concentration and memory for up to five hours because the antioxidants in them stimulate the flow of the blood and oxygen to one's brain and keep the mind fresh.
Water forms the next component of one's diet. Even though a lot of people don't pay attention to their water intake, it is necessary for parents to encourage children to drink more water. Being hydrated helps in ensuring that a child concentrates on the job at hand.
Good Night Sweet Dreams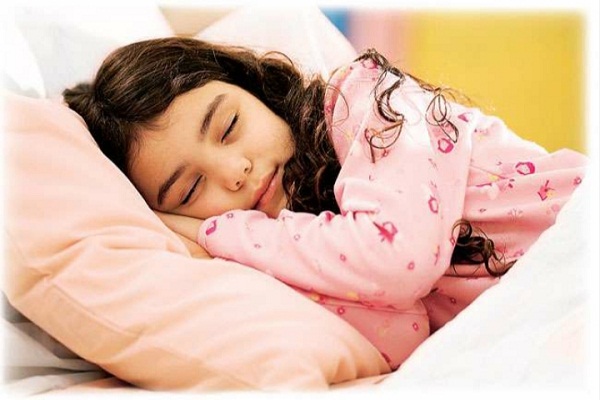 Humans sleep for almost one-third of their entire lives. It is the activity we indulge in the most, so let us ensure that our children have peaceful and adequate sleep. Most adults as well, when not well-rested, often become cranky and inefficient. Even after pumping their bodies with caffeine, they may find their productivity to be very low.
The same can be said with children. Lack of sleep will make them fussy, annoyed and frustrated. They will not want to work and even if they are forced, they may not actually learn anything from it.
That's the reason it's recommended for children to have at least 8 to 10 hours of sleep every night. Younger children are also encouraged to take short twenty to thirty-minute naps throughout the day. Sleep is very necessary and should not be compromised on regardless of how much ever work the child needs to finish.
Those Were Our Tips on How To Increase Your Child's Focus 
So, these were some tips you can use to help your child focus on a task. Just remember for most children "concentration" is not something they are born with, it is a skill which needs to be worked upon for it to reach its optimum!
Like this?
Read: Children's Books That Will Get Your Child Hooked On Reading
Read more: What Parents Need To Know About Children's Mental Health
Disclaimer: GetLitt! is not an expert in children's mental health or issues. The tips given above are suggestions and not expert advice. Please seek professional help with regards to your concerns.
Feature Image courtesy Edi Libedinsky on Unsplash