The Dreamers – Books on Chasing your Dreams and Dreaming
1238 Views
September 25, 2018
Today is 'World Dream' day which means you can sleep in a few moments and take as many naps as you'd like! We're just kidding but wouldn't that be just the most fabulous way to spend the day? Is there something better than trying to fall into that dreamscape and explore worlds unknown? Well, If you're sleepless, there is. Not to worry we have the next best thing – books do to our imagination, what dreams do to our sleep.
That's why on dream day we decided to put together a list of books that look at dreams in all its forms – from chasing your dreams to to actually dreaming about a far off land. These books are as wonderful as your favourite recurring dream.
1. Brown Like Dosa, Samosas and Sticky Chikki by Rebecca Manari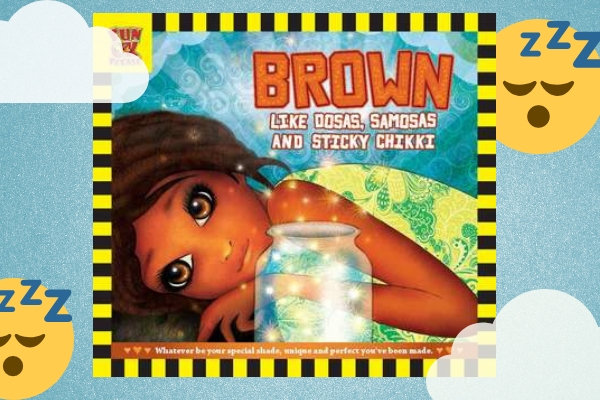 This book is all about a healthy body image and loving yourself for who you are. Samaira drifts off into a dream where she is met by a strange fairy called Anahi, who keep wanting to change her appearance. True to herself, Samaira doesn't budge and show Anahi instead the wonderful meaning of being 'Brown like Dosa, Samosas and Sticky Chikki.'
Read Brown Like Dosa, Samosas and Sticky Chikki
2. Dream Writer by Sandhya Rao
Shobha dreams every night, sometimes about cats sometimes about a boy who doesn't stop talking. Every night a new adventure, however every morning she wakes up before the dream ends – never knowing the conclusions to her stories. Find out along with Shobha just how her stories end by reading this fascinating book.
Read Dream Writer
3. Arya in the Cockpit by Nandita Jayaraj
Arya is a true believer in her dreams. She always wanted to be a pilot and no matter what, her journey stayed on course. So much so, that one day she did indeed land up in the pilot's seat of a plane. This story about believing in your dreams and making them a reality, is something all of us need from time to time!
Read Arya in the Cockpit
4. Against All Odds
Against all Odds is a story about a one-armed boy, Kartik, who loves football. However, things take a turn for the worse when his family shifts from Kolkata to Rourkela. Everything changes, especially when his football coach refuses for him to play his favourite game. But will Kartik be discouraged from his dream of playing football?
Read Against All Odds
5. Junior Kumbhakarna by Arundhati Venkatesh
What's not to LOVE about this book. A little boy Kuku falls asleep and dreams of his favourite story – A giant Kumbhakarna who sleeps non stop for 6 months. In his dream, they try everything to wake up the giant, even giving him some yummy laddoos to wake him up! We'd love to have dreams of laddoss, wouldn't you?
Read Junior Kumbhakarna
6. Raju's First Flight By Nandita Jayaraj
This cute story is about Raju who is about to take his very first flight. He's so excited that he even dreams about flying the night before his big journey. Relive Raju's excitement step by step as you read about all his observations about flying for the first time.
Read Raju's First Flight
7. What A Bad Dream by Mercer Mayer

Image Courtesy Amazon.com
In this book, the protagonist Little Critter is having a very bad dream. He tried everything to feel better about it, but even a glass of warm milk is not helping him get passed his dream. It's a heartwarming look at how, no matter the nightmare, we can overcome bad dreams.
8. Alice In Wonderland by Lewis Caroll

Image Courtesy Pengun Random House
This classic tale and it's delightful characters will never grow old. Alice In Wonderland has captured the imaginations and hearts of all it's readers. Who here hasn't wanted to dream of Wonderland, just so we can meet the Mad Hatter and have a tea party? The takeaway from this book – the lessons in some dreams like in Alice's will always be fresh in our minds.
We don't know about you, but we're quite ready to be wrapped up in a warm blanket and dive into these stories. Whether you're mulling over the dream you had the night before or looking for courage to chase your goals – we hope this booklist will inspire you.
Now for a quick nap? All this talk about dreams has got us in the mood for a quick dream-escape.
Happy Reading!
Like this?
Read: Elephants in Indian Children's Books 
Read More: Indian Children's Books Featuring Characters With Disabilities
Feature Image Courtesy Hindustan Times