Book List: Children's Books Featuring Our Feathered, Scaly and Furry Friends!
969 Views
October 4, 2018
Animals play a huge role in any childhood experience – from visiting the zoo to meeting your first pet, the furry creatures we share our planet with have captivated our hearts and minds for centuries. It's this fascination that has led many authors to use animals as protagonists in their books. This World Animal Day we wanted to shine a spotlight on some of the cutest and memorable books featuring animals.
This booklist is bursting with some of our favourite feathered, scaly and furry animals, so let's have a look!
1. On The Wild Side by Katie Bagli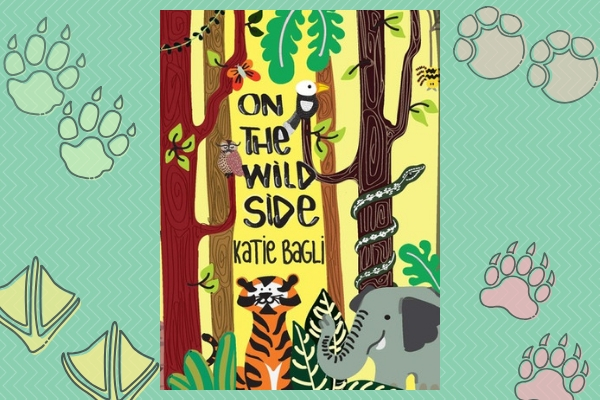 Poems about owls, whales, tigers and many more creatures – this delightful book explores different animals in various situations. A great bedtime storybook for your little one who is intrigued by animals. These 28 poems seamlessly weave entertainment and fact telling in a way that you and your child will enjoy.
Read On the Wild Side HERE
2. Maharani The Cow by Christy Shoba Sudhir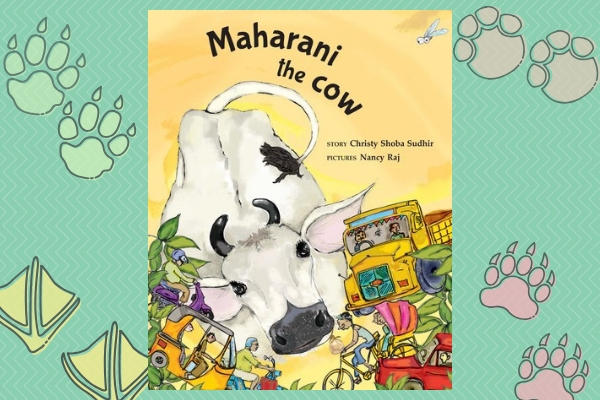 Lovely Maharani has decided to make the middle of the road her rest-stop. Car horns, auto rickshaws, buses bursting with people, none of these things seems to bother her one bit. So just what will make Maharani the cow move off the road? You'll have to read this one to find out!
Read Maharani The Cow HERE
3. Who Will Rule? By Meena Raghunathan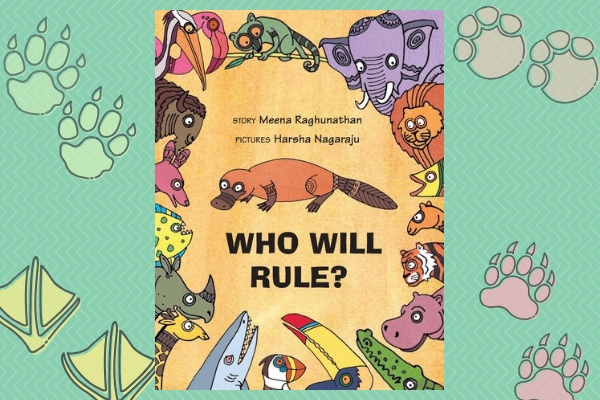 The animal kingdom is trying to find a ruler for them all, but who will it be? They need a leader who combines all the features of a fish, bird and animals. Is there such a creature and will they accept the kingdoms plea to lead?
Read Who Will Rule? HERE
4. The Great Birdywood Games by Shamim Padamsee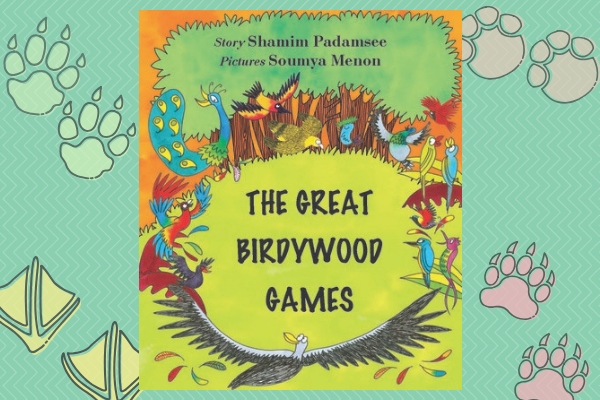 Birds from all over the world have gathered for the Great Birdywood Games. Here they will compete to find out who can fly the fastest, dive the deepest and be awarded all sorts of titles. The lovely illustrations in this books, makes this whimsical bird paradise come to life! Will your favourite bird get awarded a medal?
Read The Great Birdywood Games HERE
5. Rooster Raga by Natasha Sharma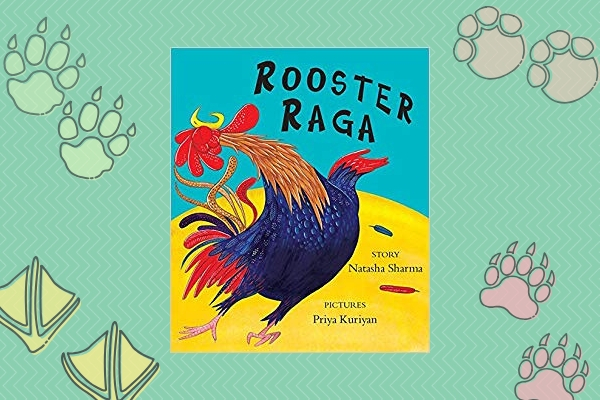 Warm up your vocal chords because you're about to be the voice for Ruru the rooster. Ruru is on a quest to find his unique sound. He tries out the calls of all his animals friends, before deciding on his very own. This book will definitely get you and your kids hooting and tooting all day long.
Read Rooster Raga HERE
6. Reeti and Mithu by Anupa Lal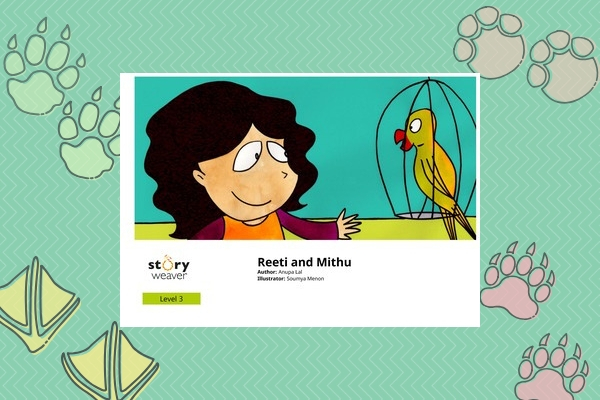 Unlike other children, Reeti doesn't like holidays because she misses seeing her friends every day. However, things change when she gets a feathered companion – Mithu. This talking parrot is about to turn Reeti's frown upside down. This book about friendship will put a smile on your face, so make sure to add it to your reading list.
Read Reeti and Mithu HERE
7. Why Do Bees Bzz? By Nabanita Deshmukh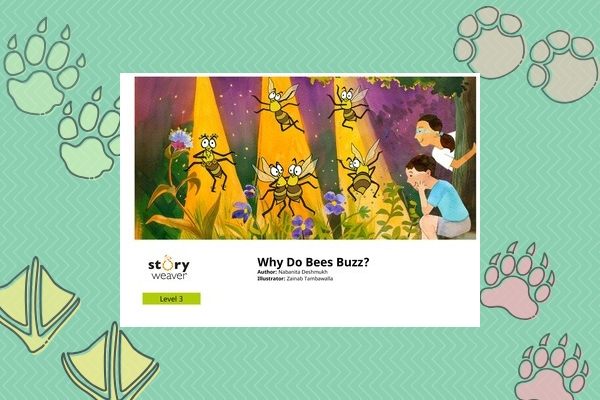 What is pollen? What do bees do? Why do they buzz? What is honey!? Confused about Bees? So many questions and luckily we need just one book for the answers. 'Why Do Bees Bzz?' gives you all the answers with vibrant illustrations and facts about busy bees. Rest assured, everything you need to know about these buzzing creatures, can be found in this book.
Read Why Do Bees Bzz HERE
8. Malu Bhalu by Kamla Bhasin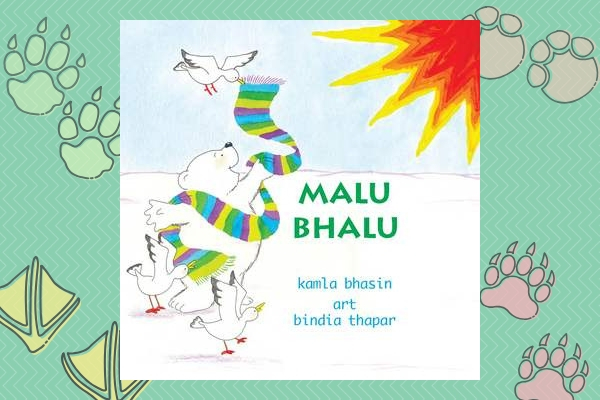 Under the North Pole sun, we find little Malu Bhalu a fluffy white polar bear cub. Malu is adventurous and one day, without her parent's knowledge, sets out to explore the land beyond what she is familiar with. Sounds like trouble, find out what happens to this little fluff ball as the story unfolds.
Read Malu Bhalu HERE
9. Jungle Book by Rudyard Kipling

Image courtesy Usborne Publishing
Truly a childhood classic, The Jungle Book is one that so many of us can still revisit, even as adults. Before your child watches the cartoon and movie, have them experience the book just like you did. This great tale has every emotion from fear, wonder and happiness all wrapped up into one little book – so much to love about this classic!
10. The Story Of Ferdinand by Munro Leaf

Image courtesy Penguin Random House
Ferdinand is unlike any other bull, he's peaceful and loves to smell the flowers. However, things change when he's made to fight in the bullring in Madrid. This book addresses nonviolence, pacifism and being true to oneself through its protagonist Ferdinand. It was even said to be Mahatma Gandhi's favourite book.
Interestingly, this book has been steeped in history ever since it was published in 1936 – It was ordered to be burned during WWII and was also the only non-communist children's book allowed in Poland. Apart from that, it was recently adapted into an animated film called Ferdinand the bull, which won an academy award! So many reasons for you and your little one to read this heartwarming classic.
Animals will always play a big part in children's literature and looking at the novels above, we're sure they will continue to do so. We're planning on re-reading these books for World Animal Day – what are your plans? A trip to an animal shelter maybe? Let us know in the comments below.