The Importance of Reading Habit in Children
5315 Views
September 6, 2019
"A reader lives a thousand lives before he dies . . . The man who never reads lives only one." – George R.R. Martin
Reading is a fulfilling, and nourishing experience for children as their young minds capture and grasp information very easily. That's why it's a good idea to start reading to your child as early as possible. Babies may not understand what you are reading. However, they will surely enjoy your changing facial expressions, your voice and the rhythm of the words as you read aloud to them.
Benefits of introducing kids to books
It helps in brain development and makes them more imaginative.
Helps them pick up language skills.
Stimulates curiosity in a child.
Develops the child's communication skills.
Increases concentration, improves the attention span and aids in memory retention.
My favourite pointer – it strengthens the bond between you and your child.
How to Cultivate the Reading Habit in Children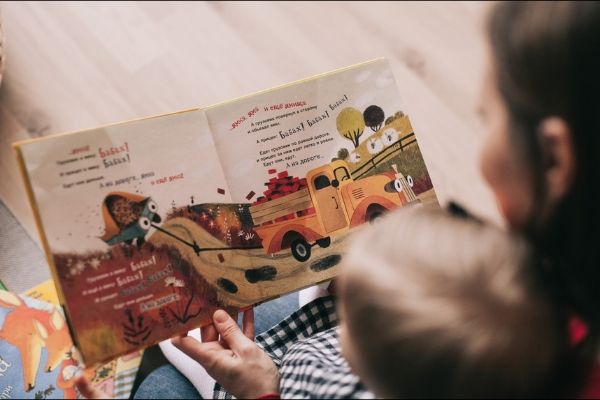 Image courtesy Pexels
The question looming in your mind now is – What is the importance of reading habit for children? Even if your child is two or three years old and you haven't started reading to them yet, it is never too late to start them on this lovely journey. Books entice children, and it's very hard for them to keep away from those bright, colourful pages. However, if you need some help to instil this lifelong habit of reading, I have listed a few ideas to give you a head start.
Ages 0 to 1
In the first six months, your child's vision is just developing, so it would be a great idea to stick to colourful picture books. These are books with a lot of interactive features such as puppets, pop-ups, mirrors, sounds etc. From the seventh month, babies start picking up small words like mom and dad or dog and cat. So, go for picture books which have one or two words on each page. The child will learn new words and will enjoy browsing through the books on their own as well. It is advisable to stick to board books as much as possible to avoid any damage.
Ages 1 to 2
This is the precise time when a reader is born. Your child starts understanding longer sentences and will love to listen to interesting stories. You can choose books with longer sentences and make it more fun by enacting any sounds given in the books. Encourage your child to repeat these sounds. It will be a fun learning experience.
Post 2 years
This is the time to introduce more and more books from different genres. Your child has now started speaking – so, don't be taken aback if they pick up a book and try. There is an exhaustive option of books for toddlers these days. Feel free to explore as many books as you want, as your child's brain at this age absorbs everything that you feed it.
The Importance of Reading Habit in Children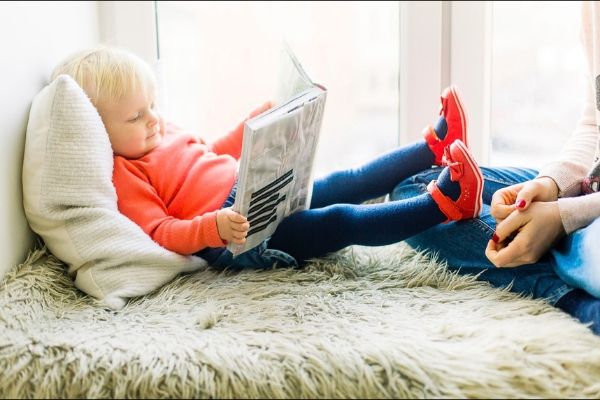 Picture Courtesy Pexels
The positives of reading are beneficial for everyone, especially young minds. Here are some of those positive reasons.
Reading increases vocabulary
Your child is exposed to several different words and sounds through reading. When you read aloud to your child, their developing brain also picks up the various sounds and pronunciations of the words.
Increases attention span
This activity improves the attention span of kids, which is very important. These days, children find it challenging to retain their attention on one thing for a longer period of time due to overstimulation from using devices. Reading solves this issue easily.
Reading makes adapting to school-life easier
A child who reads from an early age finds it easier to adapt at school. Once they start attending school, their textbooks, notes on the board and the homework given by the teacher all involve reading. Hence, getting used to books and the act of reading will help immensely with their learning skills.
Beginning early develops a life-long love for books 
I was an early reader, and I have inculcated the same habit in my son. I started reading on my own from the age of four, and I am an avid reader. When a child begins early, they tend to become avid readers.
Books are a storehouse of knowledge
Books take you on a virtual tour across different cultures. The joy of delving into a good book is beyond explanation. Books enrich a child's mind with an ocean of knowledge.
Triggers curiosity
The child learns new things from books, and this automatically triggers their curiosity, and they start asking more and more questions in the quest for knowledge.
Thus, the importance of reading habit in a young child's life is invaluable. By gifting your child a good book, you not only encourage the reading habit but, you also lay a solid foundation for their future learning. Begin early as a child's mind is like an empty slate. It will absorb whatever you expose it to, and reading will teach a child much more than what you can imagine. Sit with your child and read using a lot of expressions, and you'll be surprised as to how much you enjoy the activity too.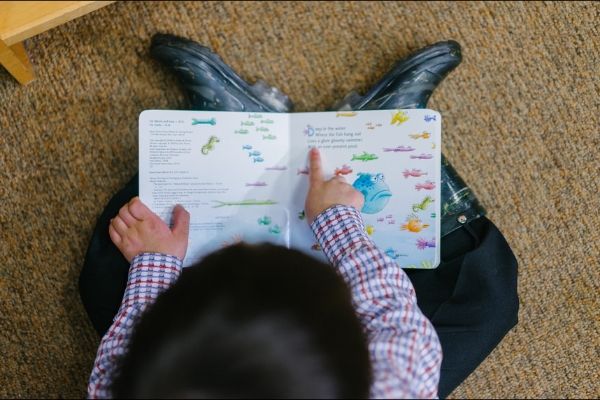 Below are some books that parents can select:
Clifford goes to Kindergarten by Norman Bridwell
Goodnight Moon by Margaret Wise Brown
Are you my Mother? By P.D. Eastman
Sleepy Lil Yoga by Rebecca Whitford and Martina Selway
India – An Alphabet Ride by Shallu Jindal
Bheema, The Sleepyhead by Kiran Kasturia – Available on GetLitt!
So, pick one and delve into this wonderful world of pictures and words with your little one. GetLitt! has over 300+ children's books that are appropriate for various reading levels and ages. Get a subscription today to try it for yourself.
Happy Reading!
Revati Khutvad
Revati Khutwad is a former Voice and Accent Trainer, who delved into her passion for writing post motherhood. She has a 3.5-year-old son, who is her inspiration to start penning down her experiences. She is an avid reader, loves to travel and enjoys varied cuisines. A happy go, lucky person, she believes that everyone can achieve great things if they love what they do.