20 Best Children's Book Characters – Indian and International
6403 Views
September 23, 2019
The selection process of deciding the 20 best children's book characters was always going to be a hard task, which is why we handed over some of the responsibility to the GetLitt! and Indian literary community. That's right, we asked you to tell us your favourite children's books characters, and you did not disappoint!
The responses from our social media posts were absolutely fantastic. The nominated children's book characters were as interesting as the readers who suggested them. We got suggestions from parents, little readers, authors, storytellers and even our GetLitt! co-founders threw in their favourites for consideration! Well, we've looked at all of the children's books characters you suggested, and we've divided them into two lists – Top 10 Indian children's books characters and Top 10 International children's books characters.
So whether you're looking for something homegrown or global, our curated lists will delight both sensibilities.
Let's begin, shall we?
10 Best Indian Children's Book Characters
Book: Gajapati Kulapati Series
Author: Ashok Rajagopalan
Illustrator: Ashok Rajagopalan
Publisher: Tulika Publishers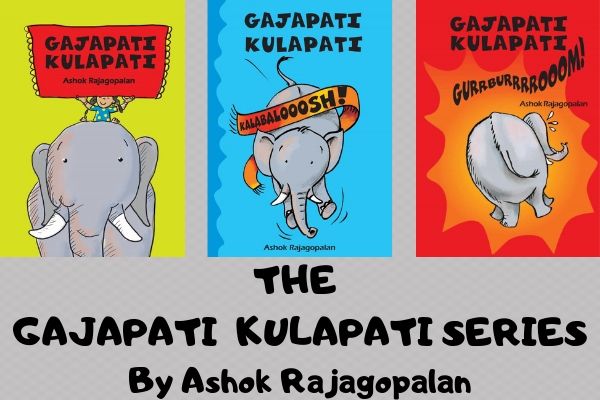 The fun-loving elephant named Gajapati Kulapati is a hot favourite amongst parents and little readers. His name was mentioned many times when we asked the community to nominate their favourite children's book characters. This picture book is about the delightful adventures of Gajapati, who is always up to something in a happy-go-lucky way. Read all three books on GetLitt! today to see why everyone is raving about this book series.
Read Gajapati Kulapati, Gajapati Kulapati Kalabalooosh and Gajapati Kulapati Gurrburrrrooom on GetLitt!
Book: Petu Pumpkin Series
Author: Arundhati Venkatesh
Illustrator: Shilpa Ranade
Publisher: Duckbill Books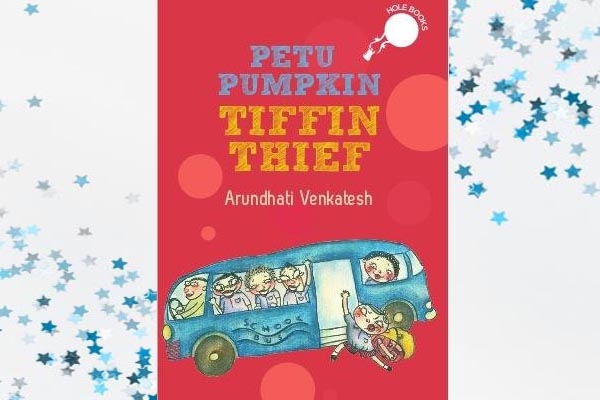 Petu Pumpkin is another hot favourite amongst the GetLitt! Community. Whether he's stealing Tiffins or having tooth problems, this is one children's books character you won't forget. There's always trouble afoot when Petu is around and that's probably why children like reading about his adventures.
Read Petu Pumpkin Tooth Troubles and Petu Pumpkin Tiffin Thief on GetLitt!
Book: Timmi In Tangles
Author: Shals Mahajan
Illustrator: Shreya Sen
Publisher: Duckbill Books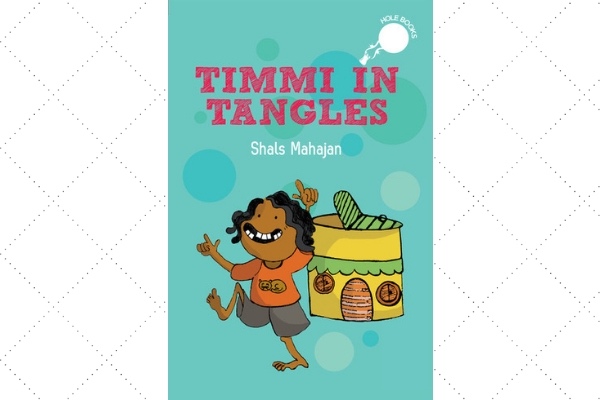 Timmi is fun, bold, adventurous, imaginative and often misunderstood – it's no wonder Timmi is a favourite among the GetLitt! members. Timmi in Tangles is about a girl who finds herself in many unusual situations such as having a giant for a friend or being accused of eating all the idlis. Can she wiggle her way out of these circumstances?
Read Timmi in Tangles on GetLitt!
4. Swami
Book: Malguni Days
Author: RK Narayan
Illustrator: RK Laxman
Publisher: Originally, Indian Thought Publications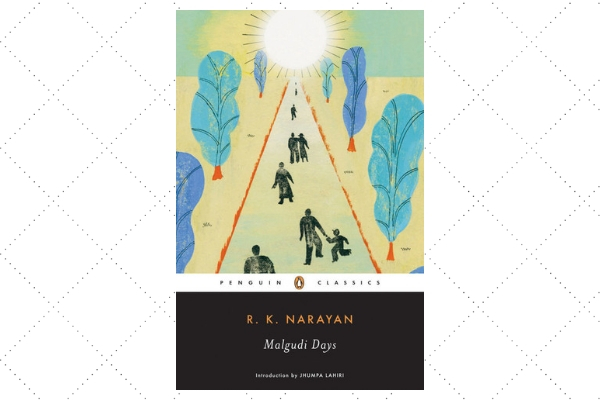 Image courtesy Penguin
Parents who grew up loving books will certainly remember the children's book character, Swami, from Malguni Days. The book was turned into a TV series in the late 80s/early 90s, where Swami and his friends were the stars. These children's book characters captivated a generation of readers and viewers, so it isn't a surprise that Swami was selected to be on our list by Richa Sethi (co-founder of GetLitt!) and author Ashok Rajagopalan.
5. The Monster
Book: Moin and The Monster Series
Author: Anushka Ravishankar
Illustrator: Anitha Balachandran
Publisher: Duckbill books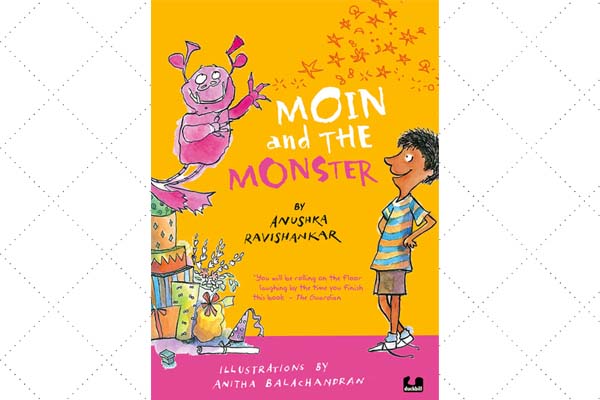 It's not every day that a monster gets chosen as one of the best children's book characters. That is until you've read 'Moin and the Monster.' This Pink and witty monster captures the hearts of readers rather than frightening them. Whether he's sharing his 'monster rules' or belting out a hit song, the monster in this series will surely entertain readers!
Read Moin and the Monster & Moin The Monster Songster on GetLitt!
Book: Kittu's Very Mad Day
Author: Harshikaa Udasi
Illustrator: Lavanya Naidu
Publisher: Duckbill Books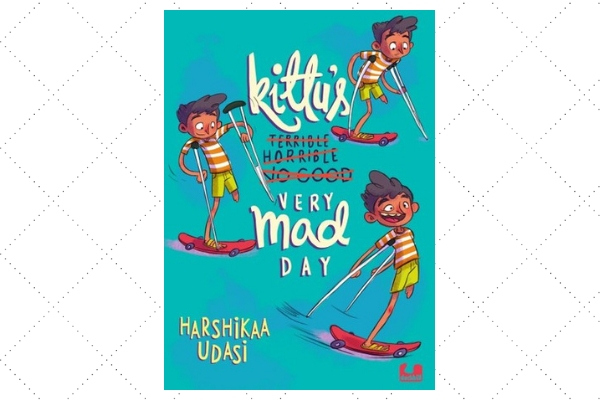 Sometimes the best children's book characters are the ones who play a supporting role to the protagonist, like the lovable Itee Fui. In the book Kittu's Very Mad Day, we are introduced to the Itee Fui at the beginning of the book. She is the character that dotes on Kittu and is always giving him compliments! Who doesn't need a person like that in their life?
Read Kittu's Very Mad Day on GetLitt!
7. Shanmugam
Book: Snoring Shanmugam
Author: Radhika Chadha
Illustrator: Priya Kuryan
Publisher: Tullika Publishers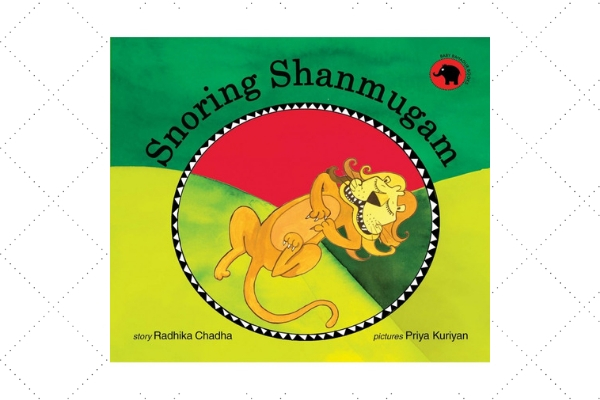 Children's book characters with funny quirks – What's not to love? Shanmugam, the lion, is a sleepy fellow who loves to take naps when he should be watching over his kingdom. His snores are loud, but they may come in handy when a new frightening visitor arrives. Oh, doesn't that sound exciting! This book has many lovable children's book characters, and your little one will enjoy reading it!
8. Stoob
Book: Stoob: The Adventures of Stoob Series
Author: Samit Basu
Illustrator: Sunaina Coelho
Publisher: Rupa Publications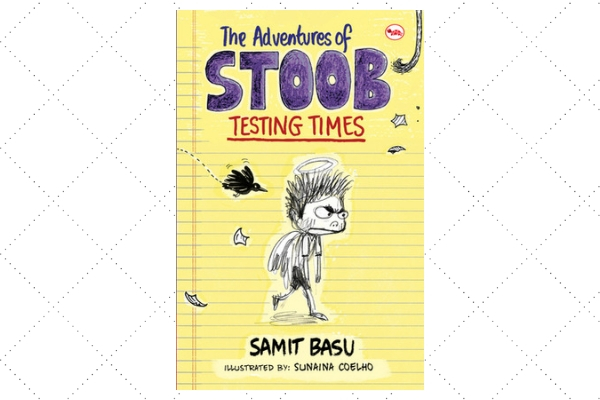 Who wouldn't want to read about a disgruntled fifth grader? This chapter book is super for middle-school kids who wish to read about a character they can identify with. From tough exams to a crow and monkey who are out to get him, Stoob's adventures are surely intriguing! No wonder he made it to our 'best children's book characters' list!
Book: Ammachi's Amazing Machines
Author: Rajive Eipe
Illustrator: Rajive Eipe
Publisher: Pratham Books – Storyweavers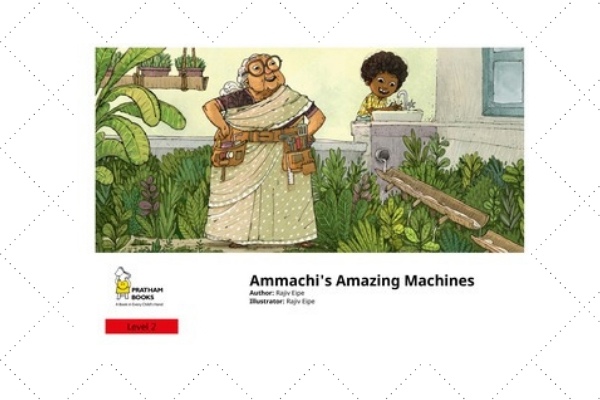 Sweet Ammachi has a mind filled with creative solutions. We love how Sooraj and Ammachi put their heads together to make some truly amazing machines to help with everyday village issues. The illustrations, characters and fascinating storyline are just some of the reasons why you need to grab this book!
Read Ammachi's Amazing Machines on GetLitt!
10. Tsering
Book: Thupka For All
Author: Praba Ram and Sheela Preuitt
Illustrator: Shilpa Ranade
Publisher: Karadi Tales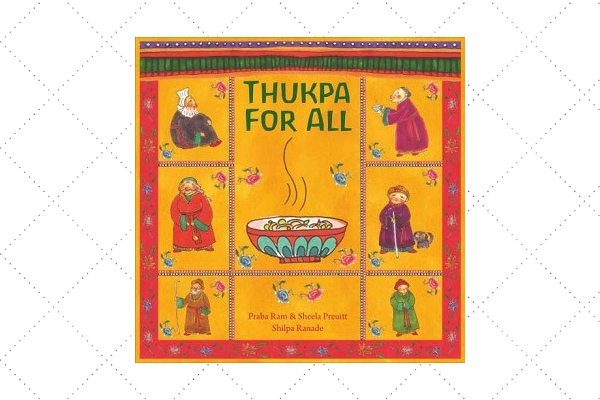 This endearing tale is one that will capture the hearts of all who read it. In 'Thukpa for all,' Tsering our blind protagonist invites all his friends to try his grandmother's delicious noodle soup. However, there is a power cut that puts a damper on things, plunging everything into darkness – that's where Tserings other senses come in handy.
10 Best International Children's Book Characters
1. Winnie The Pooh
Book: Winnie the Pooh books
Author: AA Milne
Illustrator: Originally, EH Sheppard
Publisher: Originally, Methuen & Co. Ltd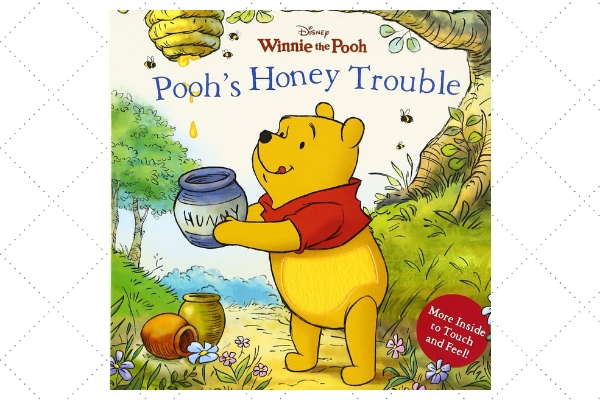 Image Courtesy Disney
Winnie the Pooh and his gentle, loving demeanour have captured the hearts of readers for decades. All the children's book characters in AA Milne's Winnie the Pooh books have charming qualities that we can't get enough of. It's no wonder these stories have been turned into TV and animation series and even movies.
2. Tin Tin
Book: The Adventures of Tin Tin
Author: Herge
Illustrator: Multiple
Publisher: Tin Tin First appeared as a comic strip in Le Petit Vingtième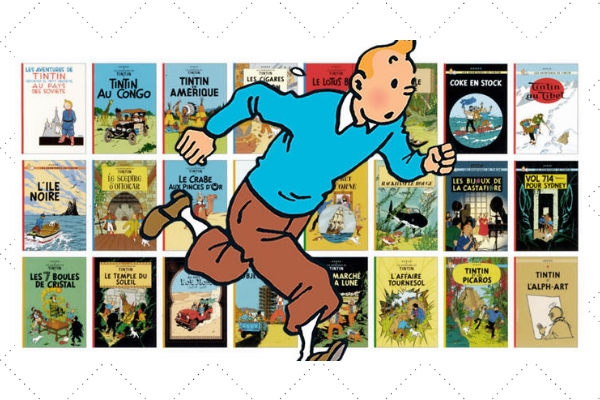 Image courtesy Sbs.com.au
This classic French comic has been a hit among children and adults from the time it was published in the periodical called Le Petit Vingtième, in 1928. The translated stories have since turned into a TV series, cartoons and even blockbuster animation films. It is Tin Tin's thirst for adventure, mystery and solving a crime that has made him and the graphic novel the huge fan-favourite it is today.
3. George
Book: The Famous Five Books
Author: Enid Blyton
Illustrator: Multiple
Publisher: Hodder & Stoughton, now Hachette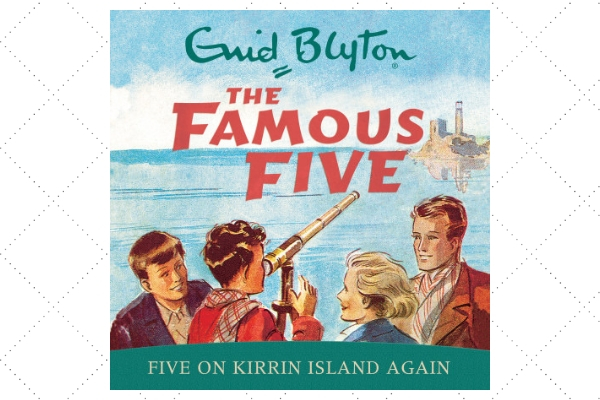 Image courtesy Hachette
This one is up for debate, honestly, how could you choose just one from the Famous Five? However, George/Georgina was nominated by the GetLitt! community, so we shall select her for this 'best children's book characters' list. After all, her character is a tomboy who cuts her hair short and dresses like a boy – breaking gender norms and capturing our hearts! Fun fact: It is said that George's character was based on Enid Blyton herself!
4. BFG
Book: The BFG (THe big Friend Giant)
Author: Roald Dahl
Illustrator: Quentin Blake
Publisher: Originally in 1982 by Jonathan Cape (original), currently Penguin Books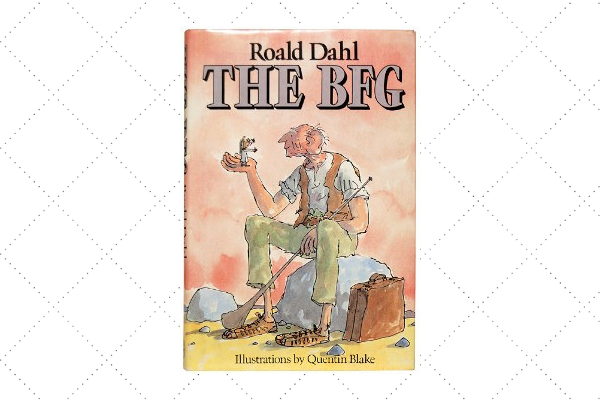 Image courtesy Penguin books
There is a reason why there are over 37 million (and counting) copies sold in the UK alone. The BFG is a classic English book that all children will enjoy reading. Which child wouldn't want a friend like BFG? In our opinion, his quirky, brave and unassuming personality makes him one of the best children's book characters of all time.
5. All The Girls!
Book: Good Night Stories for Rebel Girls
Author: Elena Favili & Francesca Carvallo
Illustrator: Multiple Female Artist
Publisher: Particular Books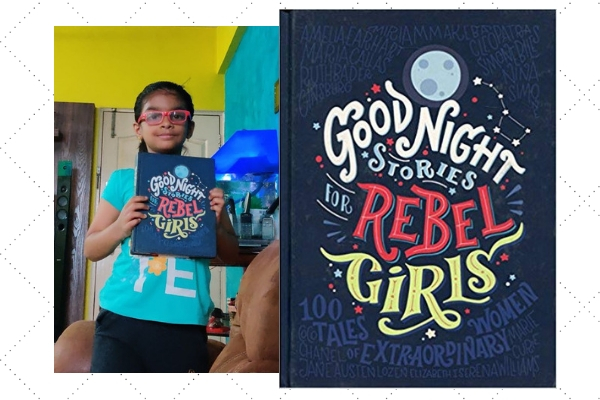 Image Courtesy Sarika Prakash, Particular Books
This book was suggested by Littoshphere member Sarika Prakash's daughter, Anshika, who loves reading books where the main protagonists are female. We agree with Anshika's sentiments; we need more female characters! 'Good Night Stories for Rebel Girls' has short stories of 100 amazing real-life women, that are ideal for bedtime. Read these inspiring stories to your little ones; we're sure they won't disappoint!
6. Meggie Folchart
Book: Inkheart Trilogy Series
Author: Cornelia Funke
Illustrator: Cornelia Funke
Publisher: Cecilie Dressler Verlag and Scholastic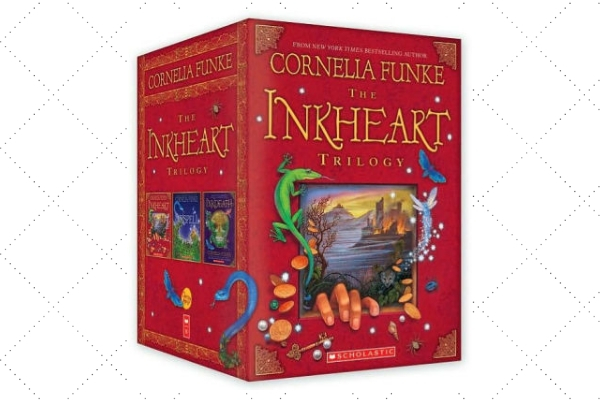 Image courtesy Scholastic
The Inkheart Trilogy tells the story of Meggie Folchart, who like her father is a bookbinder. Someone who has the ability to bring book characters to life when they read the book aloud! Meggie is a bold, adventurous teen who bookworms can identify with. Just like your book-loving kids, Meggie too finds solace in the characters and stories of the books she reads.
7. Gerald & Piggie
Book: Elephant & Piggie Series
Author: Mo Willems
Illustrator: Mo Willems
Publisher: Harper Collins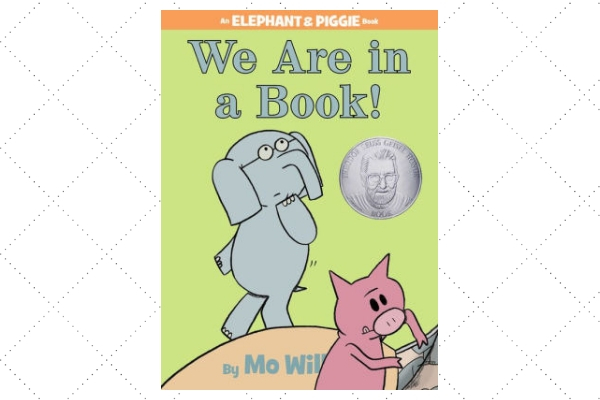 Image courtesy Harper Collins
The Elephant & Piggie series features two adorable characters, Gerald and Piggie who have many fun adventures they embark on together. This early-reader book will have your little ones turning pages to find out what happens to these fun children's book characters.
8. James Henry Trotter
Book: James And The Giant Peach
Author: Roald Dahl
Illustrator: Originally, Nancy Ekholm Burkert
Publisher: Originally Alfred Knopf, currently Penguin Books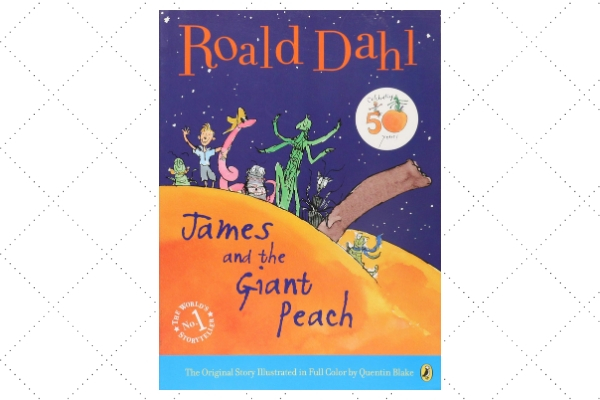 Image courtesy Penguin Books
James and the Giant Peach is another classic English children's book that will get your child hooked on reading. The story about a four-year-old James adventuring into a giant peach with garden insect characters, is just the right amount of whimsy your child needs in their life!
9. Hermione Granger
Book: Harry Potter Series
Author: JK Rowling
Illustrator: Multiple
Publisher: Bloomsbury and Scholastic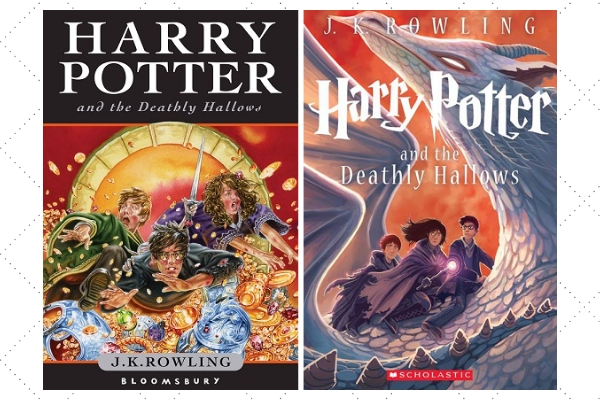 Image courtesy Bloomsbury and Scholastic
The 'know-it-all' muggle with the big bushy hair – Hermione Granger. Children and adults fell in love with all three friends in the epic Harry Potter book series. However, there was always a soft corner for Ms. Granger. Her wit, tenacity and A-type personality stuck a chord with all who read the Harry Potter books – making her one of the best children's book characters of the series.
10. Josephine 'Jo' March
Book: Little Women
Author: Louisa May Alcott
Illustrator: Multiple artists
Publisher: Originally Roberts Brothers, currently Puffin Books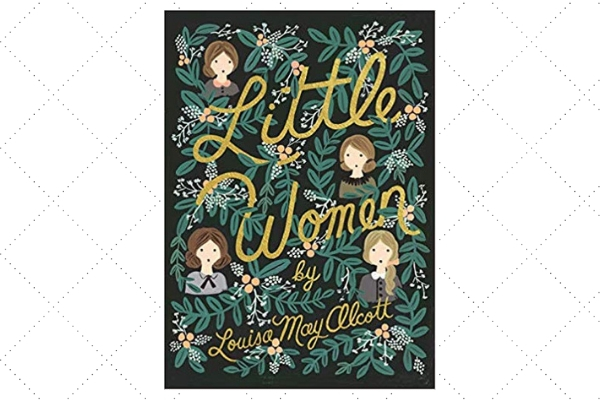 Image Courtesy Puffin Books
Of the four March sisters, it is Josephine's wild, rebellious spirit that readers connect with. Set in a time where women weren't meant to have a mind of their own, Jo's tenacity and grit cut right through. That in our opinion, is what makes her a role model and one of the best children's book characters of all time.
There you have it, folks! That was our round-up of some of the best children's book characters – Indian and International. We hope some of your favourites were mentioned, if not, do let us know in the comments and we can always do a part two of this blog!
Till then, check out the GetLitt! library that has over 300+ books and tons of children's book characters for you to enjoy!
Happy Reading!