Short Story Writing Ideas for Kids
1913 Views
September 24, 2019
Children enjoy reading short stories. Whether you are reading to them or they are old enough to read on their own, reading a story is an enriching experience. So, when you sit your children down to write their own short stories, they will be excited! Children are also born storytellers and love narrating the happenings of their day or their latest adventure to their families. So why not harness that natural story telling skill and use it to encourage them to write short stories?
There are so many advantages to teaching children the skill of short story writing.
Writing a story teaches them to organize their thoughts
It teaches children to communicate their thoughts using the written word
Writing stories helps children improve their vocabulary
Reading influences writing and when children write their stories, they apply the material they have read
Writing stories and hearing feedback on what they have written will encourage children to read more and in turn work on their short story writing skills.
Short Story Writing Ideas For Kids.
Getting children to start writing stories may be a daunting task. The first few steps to writing a story can be challenging for your child and they may not know where to begin. Help them with these short story writing ideas for kids.
1)  Think Of An Idea Together
Sit down and plan what your child will be writing. This does not mean thinking of a title, but planning the entire story – a beginning, characters, conflict, and resolution. Thinking of a title is the last step in this process. Most often brainstorming together helps children see new perspectives and this is a very helpful short story writing tip for kids.
2) Pick A Genre
Picking a genre will help your child see the nuances the story should involve. A mystery or a whodunit may require them to write a few surprises in the plot, whereas a fantasy or an adventure may not. Read books of different genres together so your children can understand the difference between them.
3) Inspire

Help them get inspired by pointing out the exciting things in their everyday, routine life. It could be the neighbourhood they live in which has been around for several decades or their grandparent who can narrate stories from their younger days. It could even be a simple object that has been passed down through generations and is a family heirloom. These are examples of things that are part of our daily life that we seem to simply forget but which have the power to inspire brilliant stories.
4) Characters And Settings
Encourage your child to explore different characters. Creating a character may take a lot of thinking. Help them pick interesting characters. Their central character could be modeled on their family or closest friends. It could be an animal or an inanimate object. Where will they place the story? Is their setting inspired by their surroundings?
5) Make A Storyboard
Once your child has a basic idea in place, create a storyboard with pictures and ask your child to arrange the pictures in order. This will help them visualize the story better in terms of what needs to be added or deleted. Talk about the order of the pictures and see it in multiple ways.
6) Offer Prompts

This is a crucial short story writing idea for kids. Your child may have worked out the plot and the characters of their story but help them along by asking the right questions. For example, how old is your main character? What kind of weather does your setting have? When does the story take place?
7) Add Elements
Once you have the structure of a short story in place, it may be easy to write one. But all good stories have a certain essence to them, which is unique to every writer. Encourage your child to find that, either by adding humour, interesting word play, descriptive text etc. These work as interesting elements and make the story memorable.
8) Help Write The Story
In many cases, once children have the elements and the ideas in place, the actual writing may seem tedious. Younger children may think of the amount of writing involved and lose interest. In order to not lose momentum, offer to actually write the story for them. Let your child dictate and you can write it down. This will change slowly and they will take over this aspect of short story writing too.
Short Stories Available On GetLitt!
We all agree that the best way to get children interested in writing stories is to read stories. Simply logon to GetLitt! for the latest in children's literature and read all your favourite books with a click of a button. Here are some amazing short stories available on GetLitt! that will definitely encourage and inspire your child to write their own short stories.
1) Gajapati Kulapati, by author Ashok Rajagopalan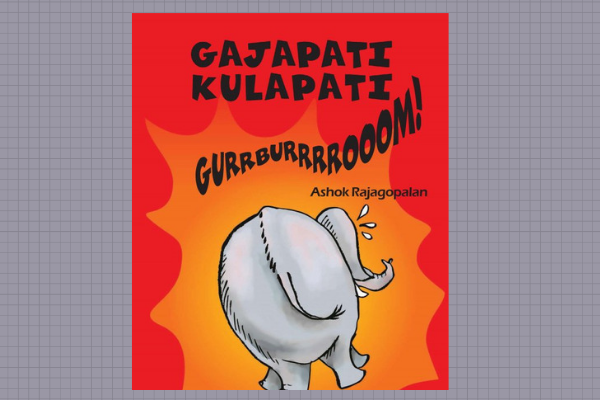 A lovely short story about an elephant named Gajapati Kulapati, it is sure to steal your heart. Kids will love reading about his antics and even want to create a character as lovable as him!
Read the Gajapati Kulapati books on GetLitt!
2) Ari, by author Vaishali Shroff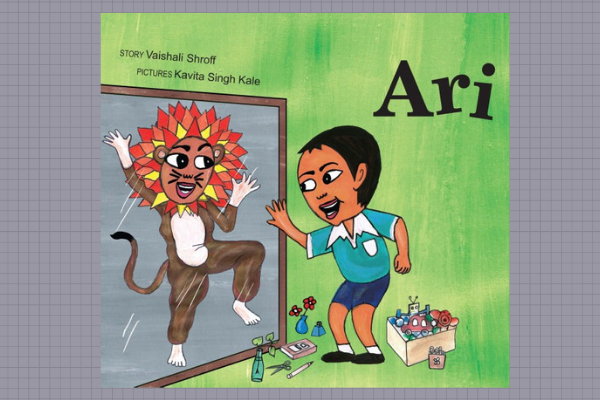 Many of our kids can identify with Ari, the shy little boy eager to make his mark in school. But how does he do it? And how does his mom help boost his confidence? This is a great short story for kids to read to understand how everyday instances can be used as prompts for short story writing.
3) Clumsy, by author Ken Spillman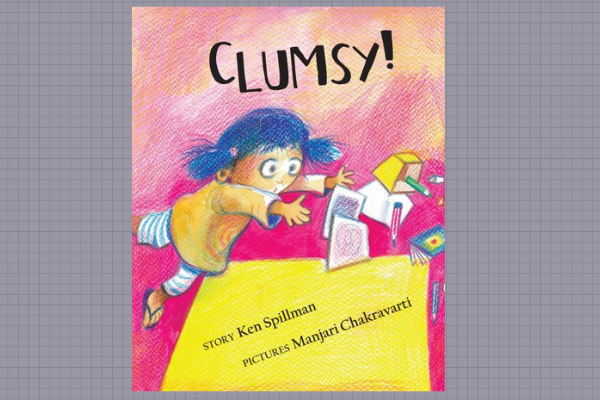 This is a good book to read to show your child how to write a short story with a character that readers will sympathize with. Clumsy is a great example of that. In this book, a little girl drops, spills, and breaks things and chooses to retreat into a shell and not talk when she is faced with adults who call her names all day long.
4) Music for Joshua, by author Chatura Rao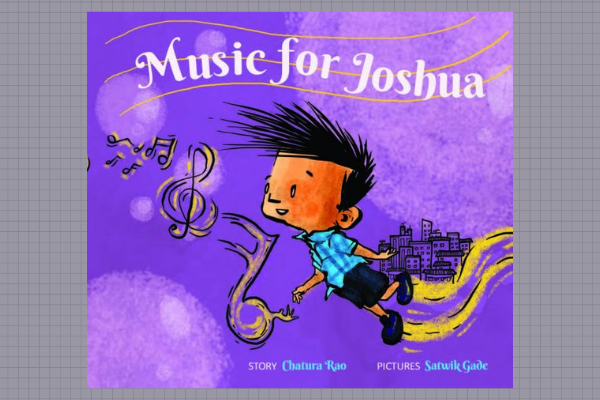 The book Music for Joshua is a short read about a boy who loves music and how the universe (and circumstances!) comes together for him to be able to learn music. This is a good example of how to sequence a story and an easy way for kids to understand before they write their own short story.
Read Music For Joshua on GetLitt!
5) Junior Kumbhakarna, by author Arundhati Venkatesh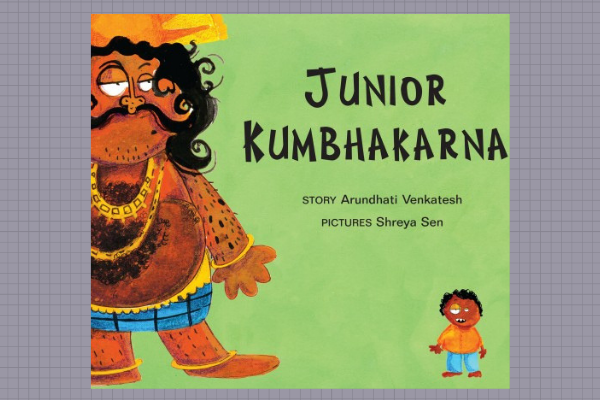 This book is a great example to show kids how to use a popular story from mythology to write their own short story. This book tells the tale of how difficult it is to wake Kumbhakarna from his slumber. Not only will it have kids giggling along but will inspire them to use humour in their own stories.
Read Junior Kumbhakarna on GetLitt!
6) Unhappy Moon, by author Proiti Roy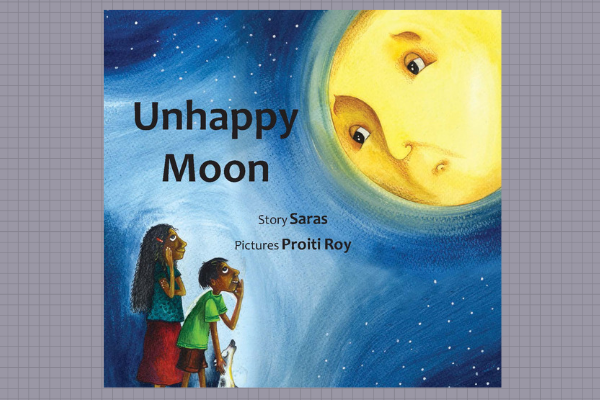 This one is a lovely short story that deals with a lot of questions children often ask – why is the moon yellow, why does it change its shape and even, what is a super moon! Find all those answers and more in this charming little short stor.
To kickstart the writing process here are five easy steps for you to follow – read all about them here. If you are looking for professional help, we have that too! Acclaimed author Katie Bagli talks about how to get started on short story writing – Read about it HERE.  We hope all these tips help your child write their first short story. Make sure to write in and tell us what tips worked and if you have some tips of your own.
Happy reading (and writing!)
Like this?
Read: 5 Steps To Start Your Child on Short Story Writing
Read More: 7 Short Stories for Kids with Pictures
Rati Ramadas Girish
Rati Ramadas Girish is a true manifestation of an urban nomad. She has lived and learned in India, Saudi Arabia, Europe, and the USA. She began her career as a journalist with NDTV and then worked as a folklorist in Houston, Texas. Somewhere along the way she developed an irrepressible love for children's literature and even wrote and published short stories in anthologies. Presently, she writes from home surrounded by her muses —two sons, a large dog, and her indulgent husband.