Book list: Indian Short Story Books That are Perfect for Bed-Time
3359 Views
December 20, 2018
Nowdays, with busy lives and hectic schedules, it seems like time is always running out. Getting things done quicker is something many people value. This is why we can see more and more short stories popping up in books stores and online libraries like ours at Getlitt.co. Not many people have the time to finish a whole book, that's why short stories are prefered. It gives the reader has a sense of completion, even though they haven't made it to the end of the book.
Short stories are also a favourite amongst parents for bedtime as they can complete a whole story before their child goes to bed every night. A new story every day holds a child's interest as well as keeping it fresh for everyone involved. Another pro of reading short stories are the new characters and themes in each story. If one story isn't quite capturing your child's interest, you can quickly move on to the next one. This variety of stories also gives them a good platform to explore different types of genres that can help to stir their interest in literature and reading.
All in all, there are many reason you enjoy a collection of stories all in one book. That's why we'd thought we'd pick out some of our favourite short stories that parents and children can enjoy. Here are our top choices.
1. Travelling Light by authors Amrutash Misra and Sudarshan R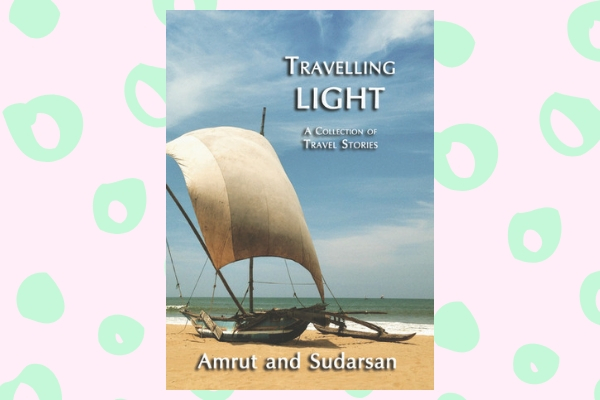 For the slight older child who loves to travel physically and mentally this book is for them. Travelling light is a collection of five short stories that chronical exciting journeys. Each story as told by the authors has a unique and familiar feel, as if the reader were really in the story and actually living through the adventure. Travelling light is a unique read, one that would make a perfect airport read for you and your child.
Read Travelling Light HERE
2. Phiss Phuss Boom by authors Anushka Ravishankar, Jerry Pinto and Sayoni Basu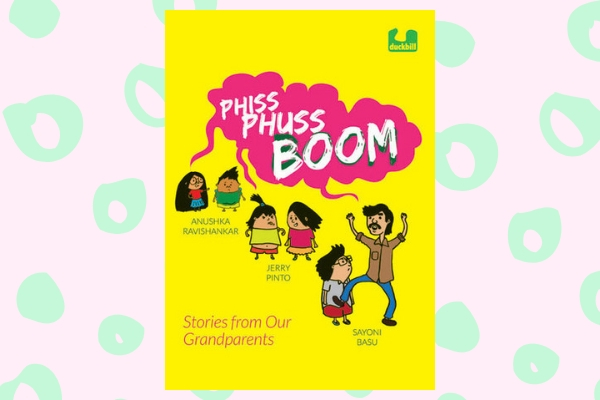 Grandparents are always free-flowing with their memories of the good old days, well these three authors decided to turn those tales and their childhood memories into a children's books of short stories. In Phiss Phuss Boom, your child with be tickled reading the there are three stories set in Goa, Kerala and Bengal, as they all have an underlying connection – flatulence! We won't say more, but we're sure you're going to be laughing throughout!
Read Phiss Phuss Boom HERE
3. The Adventures of Toto the Auto by author Ruta Vyas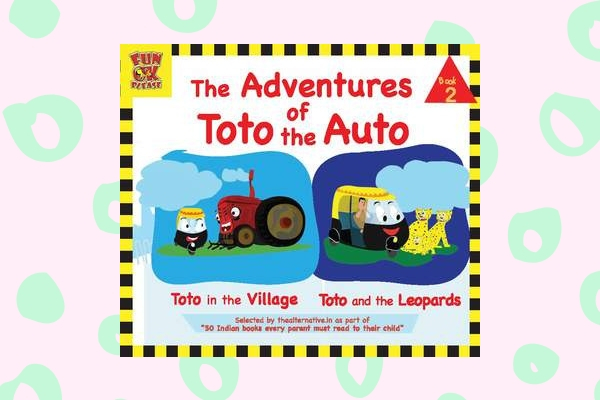 Toto the Auto is a jolly guy who is always helpful, no matter the situation. These short stories are based on morals and are perfect for child 4 years and above. This is book two in the series and it address questions your children may have about growing up in modern times all through a fun-loving character that teaches values of kindness, bravery and confidence.
Read The Adventures of Toto the Auto HERE
4. Tinkle Double Digest Vol 5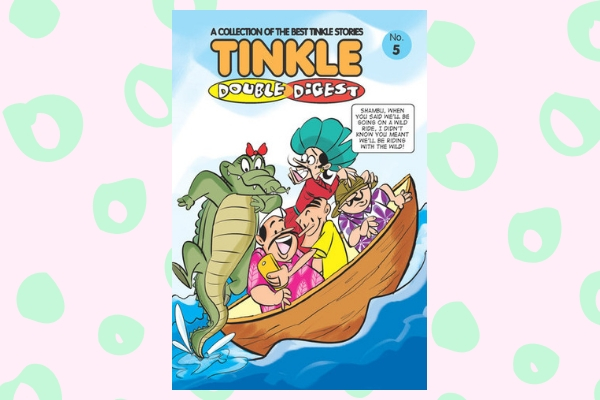 Before the plethora of devices, our only solace during the long monsoon break was reading Tinkle comics. Let your children grow up with the same love for all those marvelous characters like Tantri the Mantri, Supandi, Kalia the crow and so many more. Whether you read them as bedtime stories or just binge on them one after the other, you and your child will love the classic Tinkle comics. Vols 1 to 10 are all available on getlitt.co
Read Tinkle Double Digest Vol 5 HERE
5. Tales of A Driftwood by Gangadharan Menon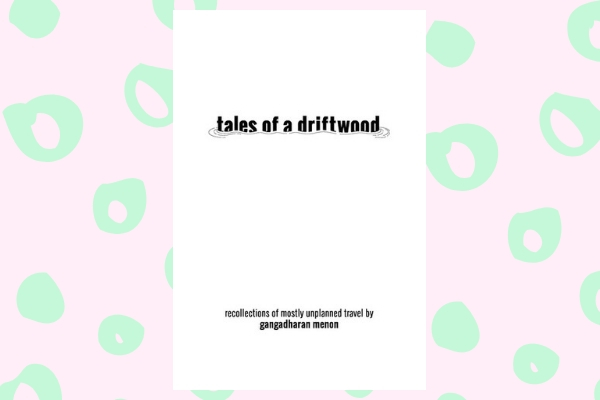 Another great collection of travel short stories for children, this time written by author Gangadharan Menon. His 'recollections of unplanned travel' through India, Malaysia, Bhutan and Africa cover stories of people, wildlife and village life. If you need more adventure and travel in your life but don't quite have the budget, allow your imagination to take you there with these charming stories.
Read Tales of A Driftwood HERE
6. People Called Mumbai by Vinitha Ramchandani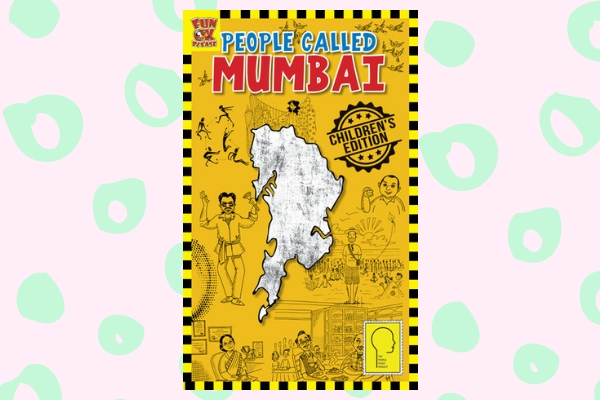 Mumbai is always a bustling backdrop for stories, but this one focuses on it's people. After all the people in Mumbai have some of the craziest stories to tell from their city experiences. These 20 short stories are action packed tales of vada pav, policewallas, bhel puri in the bylanes and even some Bollywood masala. Just like the city, this book is just as exciting.
Read People Called Mumbai HERE
7. Jakal Stories by author Kamala Chandrakant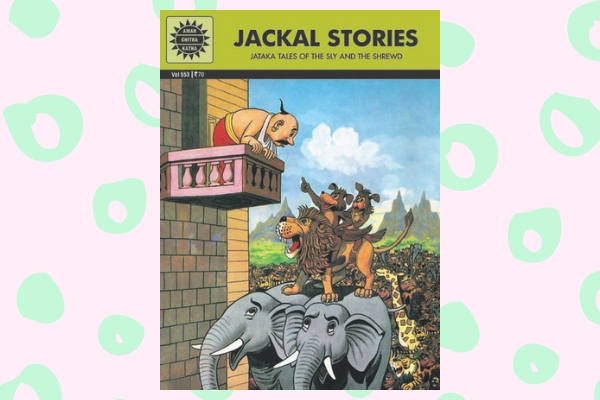 Amar Chitra Katha is another classic children's comic publisher that has given us countless tales to learn from. Jackal Stories is a collection of Jataka tales that were written as early as the 3rd century BC. Each Jackal story comes with a moral and explore themes of selfishness, dishonesty and good vs evil. A must read for any child.
Read Jackal Stories HERE
8. Maya Saves the Day by author Meera Nair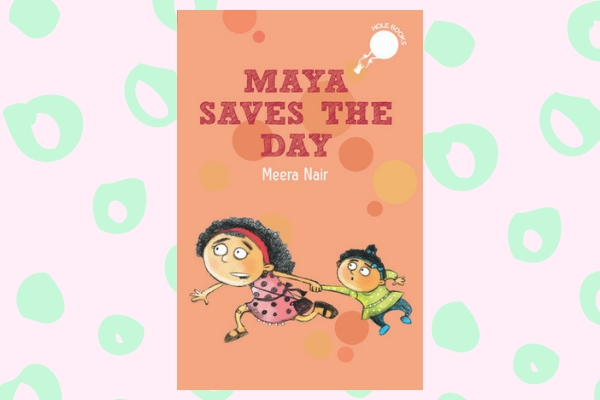 Just as the title suggest, Maya indeed saves the day in these short stories. There is always something going on in Maya's life and she is often in the center of it having to use her quick thinking ways to save the day – from puppies that need a home to even lost tigers – Maya can solve any problem!
Read Maya Saves the Day HERE
9. On the Wild Side by author Katie Bagli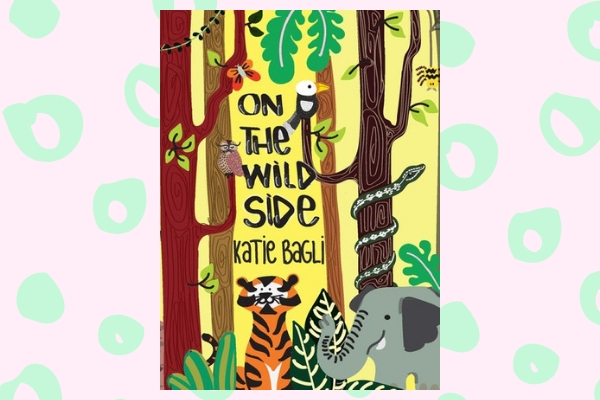 Written in rhymes, these short stories describe wildlife in all its splendid glory. If your child loves animals they'll enjoy reading about various wildlife such as Otters that love to splash in the water and Hermit crabs that find their shells. It's fun for not just your child, but you'll get a kick reading it too.
Read On the Wild Side HERE
10. Grandma's Bag of Stories by Sudha Murty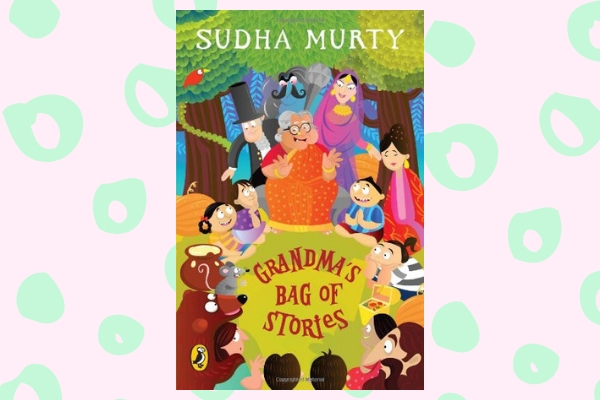 Sudha Murty is known for her imaginative short story novels written for children, and this one is no exception. Grandma's Bags of Stories has 21 short stories which is set in the town of Shiggaon. Seven children visit their grandparents and while on this trip, they do many many activities, one of which is listen to the tales told by their grandmother. A great book for anyone who wants to connect with their indian roots in a playful and fun way.
Grandma's Bag of Stories is available on Amazon.in
That's our round-up of 10 fantastic short story novels that we're sure you'll enjoy reading. This booklist focuses on Indian authors and stories that we felt voices the thoughts and hearts of a modern and traditional India. We hope your child's imagination and love for reading is helped with this collection of books.
If you love book lists, then make sure you check back to our Getlitt blog. We put up book lists on different themes every month, in fact, if there is a particular theme you'd like us to curate a book list for, do let us know in the comment section.
Happy Ready!
Feature Image Courtesy Lars Plougmann
Like this?
Read: Book List: Children's Books Featuring Our Feathered, Scaly and Furry Friends!
Read More: Booklist: Indian Children's Books With The Prettiest Illustrations