Indian Writer and Mom Priya Fonseca Answers -"How to Get my Child to Read?"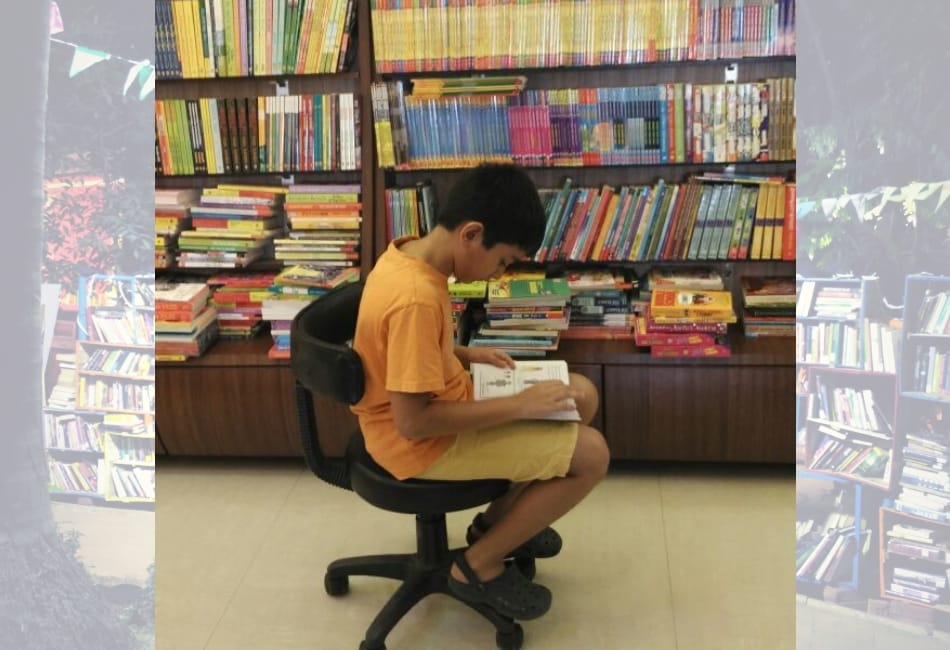 1585 Views
December 19, 2018
A question many parents ask themselves is – How to get my child to read? Reading and books shape a person's life and thoughts, which is why many parents want their children to have a healthy relationship with books and literature. So, just how can you foster that relationship? Well we've turned to Priya Fonseca, a writer, voice artist and mum to an 11-year-old – to get her tips on the topic. Let's here what she has to say. Take it away Priya!
How to get my child to read?
Many of us want to read but due to hectic daily schedules, information overload, and reducing attention span thanks to social media, we just don't get down to settling down with a book. Some don't like reading. They may never have inculcated reading skills or the habit or just plain don't enjoy it. BUT almost everyone knows kids benefit immensely from reading.
So irrespective of whether parents are readers or not, most want their young children to start reading as soon as they can. When it comes to reading, leading by example is a really strong motivator. If you read and your child sees you with a book, it's likely your child will also attempt reading and enjoy reading.
If you're wondering how to get your child interested in reading, you could start with books in the language your child is most comfortable in. Since most parents want to know how to make a child read English books, here are ideas to help get you started:
How to get my child to read – 0 to 5 years
Babies are like sponges absorbing the various stimuli they encounter through their waking hours. With this age group it is all about real aloud fun. Even if you're not a reader, you can set your baby, toddler or young child on the path to being a reader using these tips:
Board books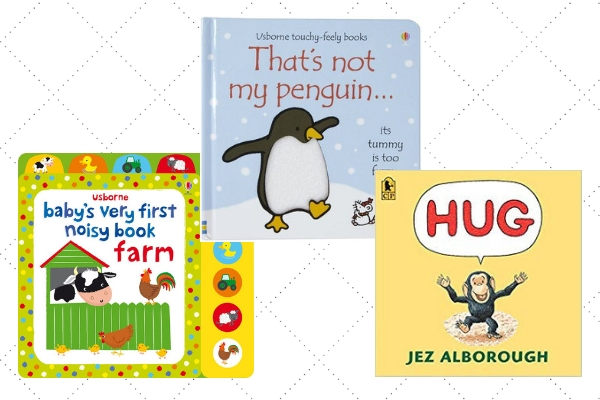 For infants, board books are typically thick pages with rounded corners that feel more like board than paper, have bright, simple illustrations, and not much text. There are various kinds of board books and they come in different shapes and sizes. Some exciting options feature texture sections woven into the pages and other books even come with push to hear music or rhyme or tune buttons. These books are built to be durable and can be wiped clean.
Bath books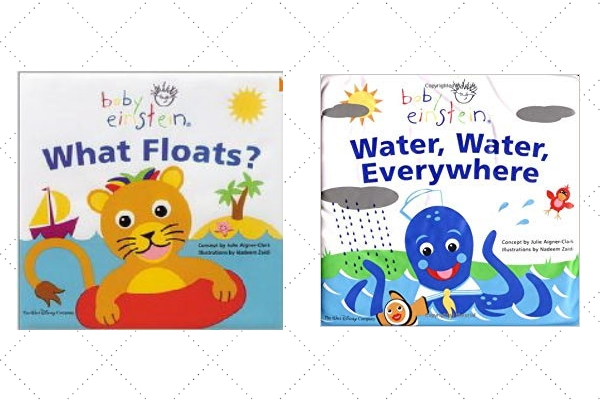 There are books out there that are water proof. Your baby or toddler can be entertained in the bath with short stories and delightful illustrations. Bath fun time makes reading fun by association.
Create rituals
Set aside some time every day for a read aloud session. Bedtime seems to work for most as it's a nice time to cuddle with your child and read aloud. As your child gets older, invite him or her to read the story to you or take turns. Positive experiences keep the interest in reading alive. You're going to love it when your child pleads, 'One more chapter please.'
Listen and read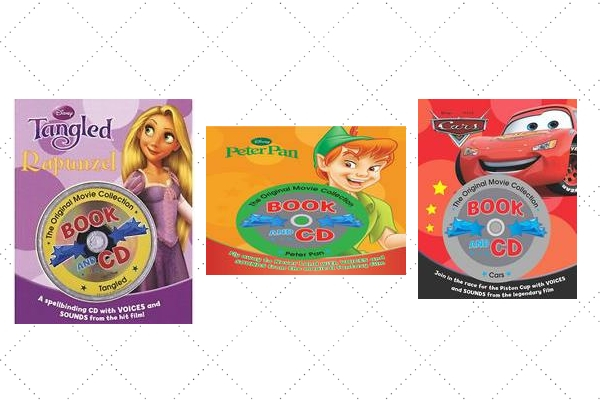 Books that come along with an audio CD (Disney and Karadi have a lot of these) are very useful for young children still learning the alphabet. They can look at the illustrations, develop phonemic awareness, learn sight words, turn pages when instructed to and listen to the story along with delightful sound effects.
Don't tidy up
Here we mean specifically let the board books, baby books and any books that interest your child lie around. Leave them in accessible, visible places so that they almost call out to your child. Keep books near or with the toys.
Share the joy
Request your child's favourite people to read to them whenever the opportunity arises. Grandparents, uncles and aunts love spending quality time with their favourite people. Just ensure that the book is of the suitable reading level for your child.
How to get my child to read – 5 years to 10 years
Book events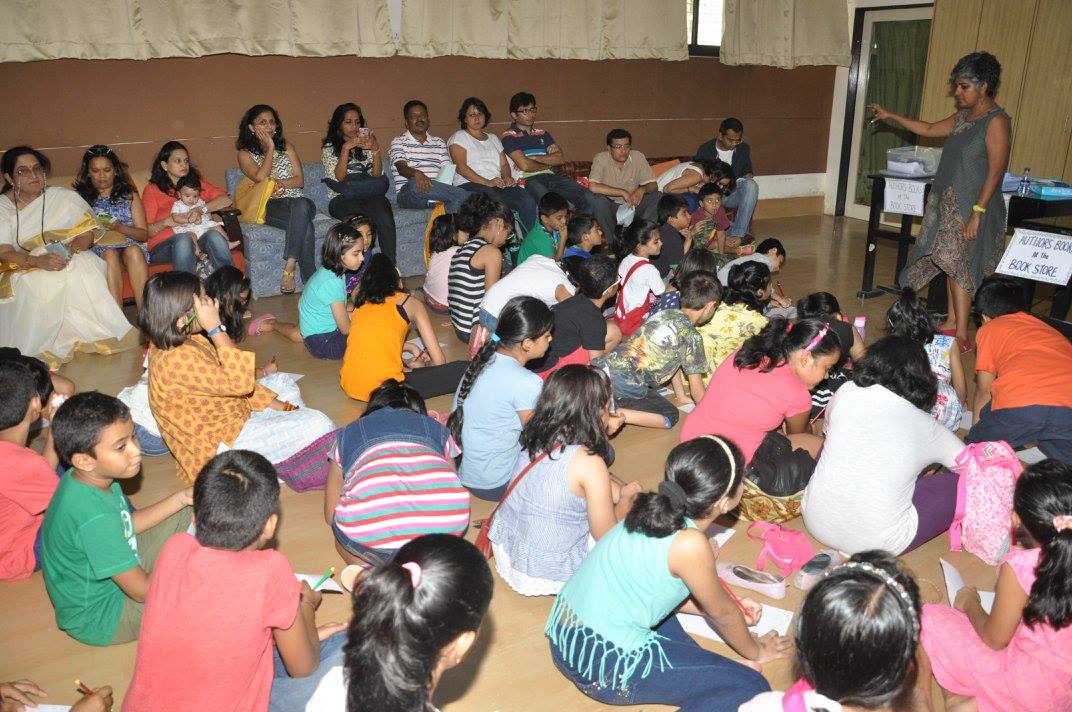 Often there are book launches and the author and publishers tour the country visiting book shops and special venues to meet with young audiences. These events are designed to be fun and engaging for children. Look out for these events and take your child to them. Show your child around the book shop and encourage browsing. Children love getting the author to sign their copies.
Books for entertainment
We tend to look out for entertainment options for the times we are going to be in waiting rooms, at airports, on trains or even on long car drives. Encourage kids to read by taking along a book or two as the only entertainment option for these times
Subscribe
There are several magazines and newspapers that are super reading material for children. Subscribe to the ones your child finds interesting. In our house, the Tinkle magazine is a hot favourite.  Portals like Getlit, also have an extensive list of Indian children's books that your child can read on a regular basis.
Club
Look out for reading clubs or reading circles for children in your neighbourhood. These are typically once-a-week meetings of likeminded children. The guide will drive the activities that could include reading comprehension, read and write exercises, sight words, reading out loud and story time.
Choose what works best
If your child is not inclined to read, make every effort to ensure that the books being offered or bought are exciting. This could mean looking for books that have bright illustrations, large font sizes, not too much text, appealing colours, nice to touch pages etc. The book must be suited to your child's reading skills.
Treasure hunt
Leave clues around the house for a treasure hunt that leads to the book. The clues could be related to the story. This gets your creativity going too.
Comfort first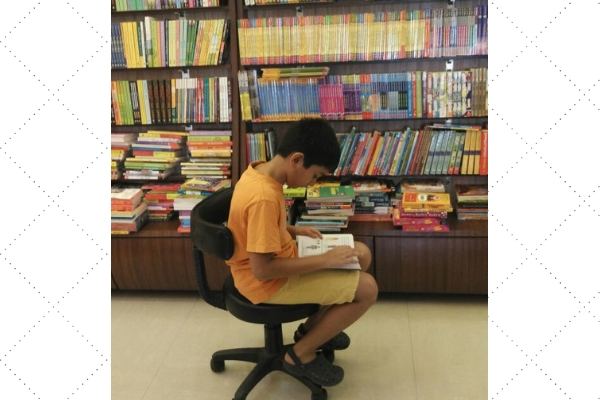 Let your child read however he or she likes. This could be sitting, standing, lying down, upside down or even for a short while on the toilet. Don't force read-aloud if your child seems to prefer reading to himself or herself. If you're wondering if any actual reading is happening, you could chat about the book, the theme, the plot and encourage discussions about the book.
Solace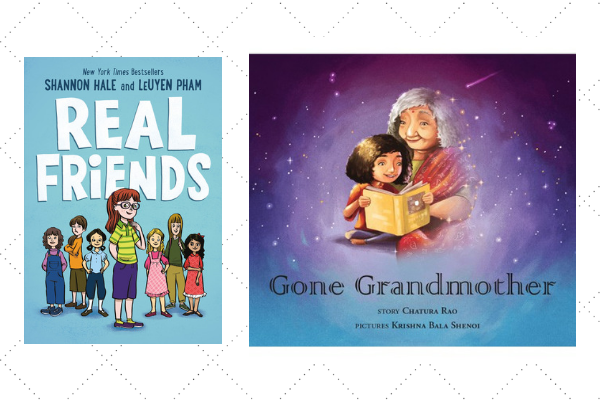 Read Gone Grandmother Today on Getlitt.co
Turn to books at tough times. If your child or family is going through a rough time, consider bringing home reading material that deal with the topic. There are amazing books that deal with topics like sibling rivalry, peer pressure, death of loved ones and pets, divorce, sexuality and lots more. Ensure you go through the book yourself before presenting it your child so that you are sure the book is in line with the sensibilities or your family.
Cosy corner
Kids love cosy corners, home-made tents and nooks created just for them. Create a reading zone that is inviting and comfortable. Your child should want to retreat into the nook and curl up with a good book. Throw in a snack and drink once in a while too.
Book led activity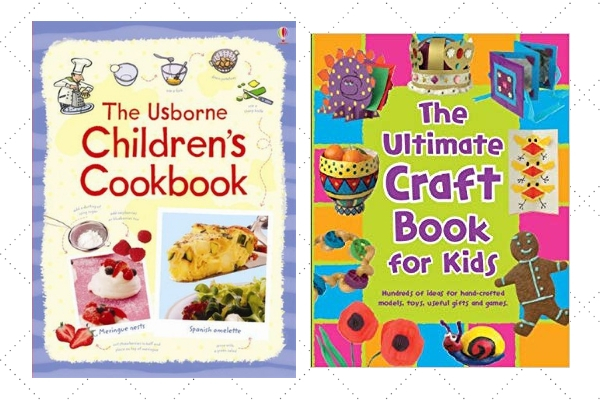 Craft books and cooking / recipe books often need one person to read out loud while the other person follows instructions. Let your child do the reading.
If your young child is enjoying reading for pleasure and seems to be reading books that are slotted for older kids, you could try the tips suited for the older age group too.
*Read Getlitt's blogs on book Activities HERE
How to Get my Child to read – 10+ years

The ideas to encourage reading for the age group 5 to 10 years hold good even for older children.
What's the hot topic
Kids tend to go through phases when it comes to what they are interested in. These interests could be ballet, fencing, astronomy, dragons, coding, pirates, dance, dogs, baking, fish, quizzes, gaming. The list is endless and the topic could hold attention for a few days or even months and years. Identify the hot topic your child seems to be interested in and look for exciting books that relate to the topic. Introduce the book in an upbeat manner and there's no doubt your child will definitely want to look at it and then open the cover and read further.
Deals
Visit book fairs and bookstores. Often the book fairs that come into cities offer 'books by weight' deals. These are the fairs at which you can find books for all ages that you sometimes cannot even get online. While you browse through categories at a bookstore, let your child sit in a comfortable spot, pick up any book that he or she fancies and read through it. You could even give your child X amount of money to be spent on any book or books no questions asked.
Don't dictate
Let your child decide what he or she wants to read. We all have our own preferences and children are no different. As long as you don't think there's any inappropriate content in what your child picks up, let the child read. It could be fiction, nonfiction, picture books, comics, newspapers, magazines, graphic novels or even non-school prescribed digests.
Befriend gadgets
If your child is into gadgets and is willing to try an e-reader for books, consider the option. Often popular series are best read on reading devices so that you don't have to store them after your child has rapidly devoured each book in the series. Since most children who like to read all have the books, often you cannot even find others you can pass your copies to.
Series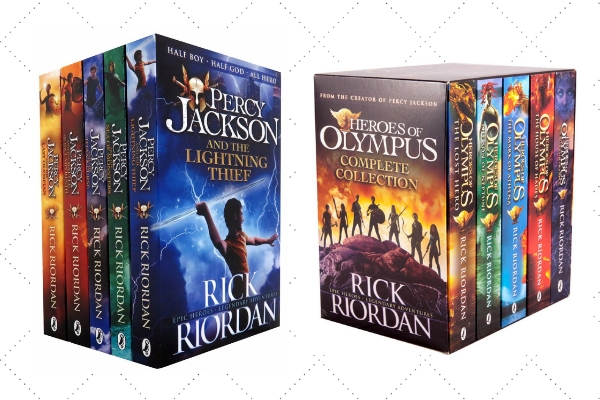 Kids at school, on the bus and at the park talk. Sometimes they talk about the latest popular fiction and what they enjoy reading. Those who have no clue what is being spoken about often feel left out. Here's an opportunity. Find out about the popular fiction series for kids, what's in and let your child have a go at reading the first in the series. It's likely your child will be hooked after the first one so be prepared to procure the rest of the series and have your child disappear into the books for several hours. You could also start with an audio book and then offer the rest of the series in the print form.
Comic Con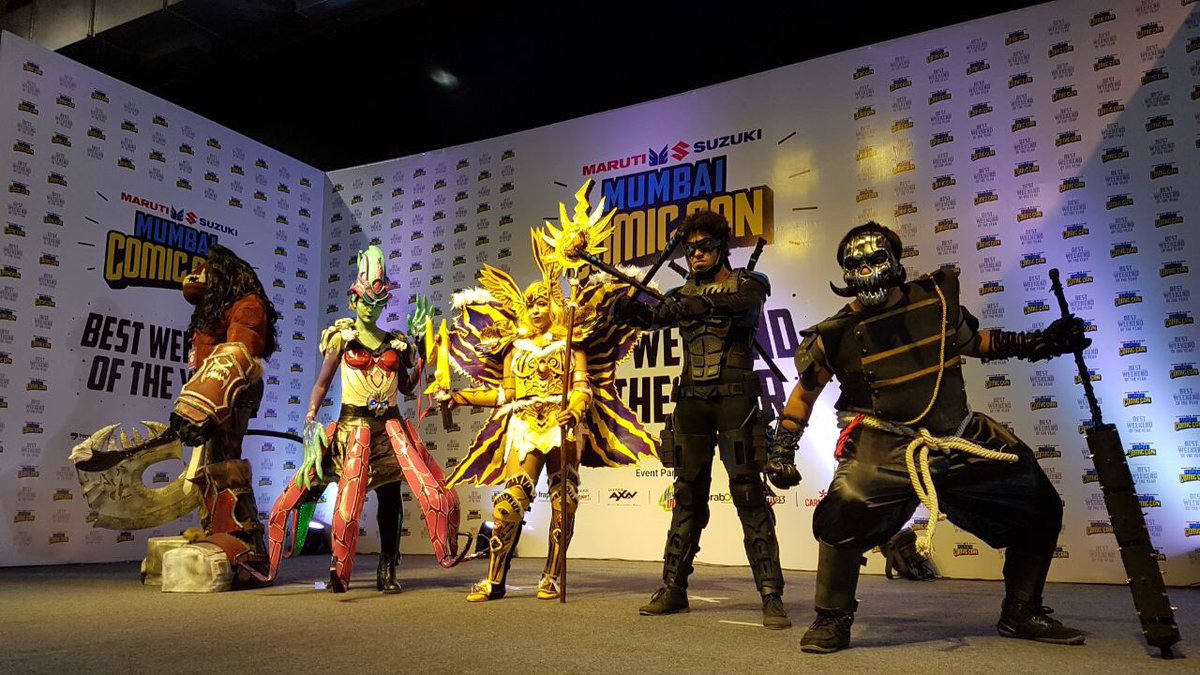 Head out to the Comic Conventions that come to the cities every year. These are fun events with folks in costume, collector's item comics on display and for sale and comic fans everywhere.
Movie treat
GIF via GIPHY
Tell your child if they read the book first, you can watch the movie version together after that. Encourage lots of chat about the two formats and what they liked about both the book and the movie.
When it comes to parenting, it's 'Different Strokes for Different Folks.' This is true even with inculcating the love of reading in children. There's no one rule that works or one trick that is a sure shot winner. Each person's journey towards discovering the joys of reading is unique. Some take to it and some don't understand what the fuss is about. All we can do as parents is have the tools handy, get set with exciting books, chat a lot with our kids about everything including stories and books and make reading fun for learning, knowledge and recreation.
Thanks Priya for this lovely blog on 'how to get my child to read'
We hope you've taken some of the advice on board and if you've put it into practice and seen its positive effects, do let us know in the comment section. If you're kid are indeed in the mood to read, then head on over to our library, we have a ton of exciting books for your child to read.
Happy Reading!