Books That Teach Easy Drawing For Kids Who Love Art!
6829 Views
February 13, 2020
Walk into any house inhabited by kids, and you will probably see their drawings put up on the fridge door. There's something exciting about receiving your child's first drawing and seeing the potential in their skill. So, how does one nurture this talent? Well, today's blog has a curated list of books that teach easy drawing for kids who have that artistic flair. However, even if they don't, these drawing books will help them further develop their motor skills and improve their handwriting skills too.
Booklist – Easy Drawing For Kids Who Like Art
1. Adventures in Cartooning, by authors James Strum, Andrew Arnold and Alexis Frederick-Frost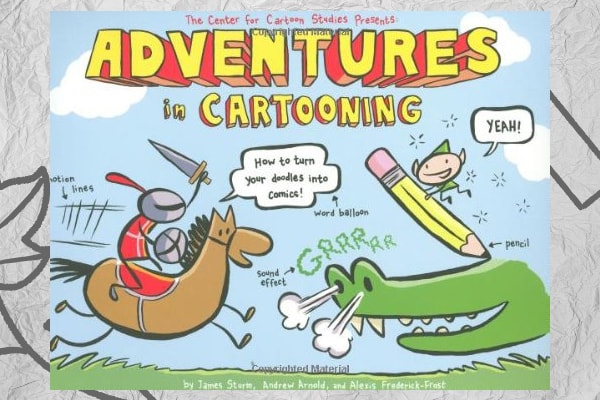 Image Courtesy First Second
In this fairytale-like book, your child will learn how to transform their doodles into drawing. The whimsy story follows a princess who tries to create a comic, and with the help of a cartoon elf, she learns how to do just that. Your child will learn how to draw their way out of epic situations the princess encounters, through the step-by-step drawing instructions. This book helps children with their drawing and writing skills in a fun and entertaining manner.
2. I Can Draw, by author Thomas Nelson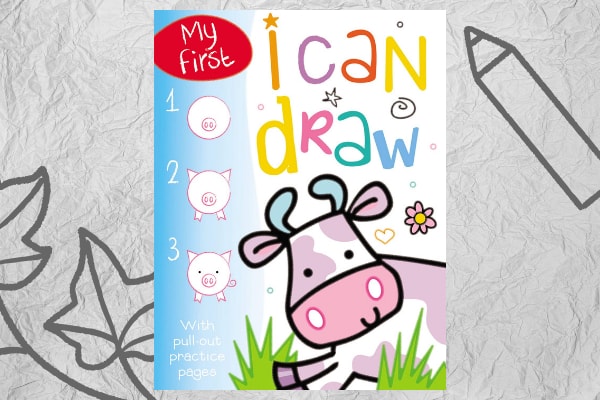 Image courtesy Make Believe Ideas
There aren't many art classes for very young kids; therefore teaching kids simple drawing techniques often falls on the parent. However, unartistic parents might not find it easy drawing for kids who want to learn basic illustration. Thankfully, the I Can Draw series of books teaches kids simple steps and techniques to create beautiful drawings. It also includes practice pages that will help them fine-tune the skills learned in this book.
3. How to Draw a Unicorn and Other Cute Animals, by authors/illustrators Lulu Mayo and Sophie Schrey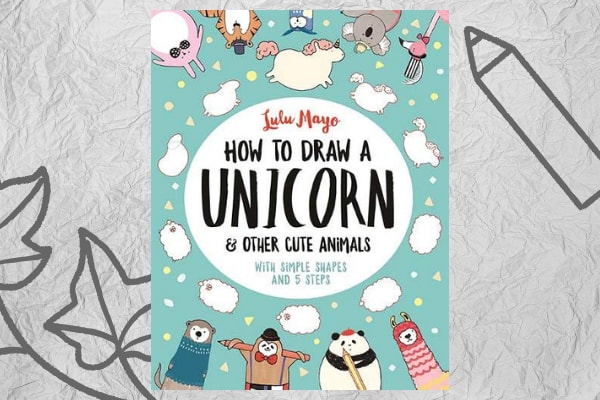 Image courtesy Michael O'Mara
As the name suggests, the authors/illustrators teach easy drawing for kids who are into unicorns and adorable animals. In fact, Lulu Mayo and Sophie Schrey have a whole series of drawing books dedicated to all things cute! This book has 30 drawing exercises that range from a jolly panda to fun-loving rabbits. The task of drawing animals may sound daunting; however, all these illustrations have been created using simple shapes. So, get ready to have unicorn and animal doodles scattered all over the house!
4. The Action-Packed Book of Adventure Doodles by author/illustrator John Duggan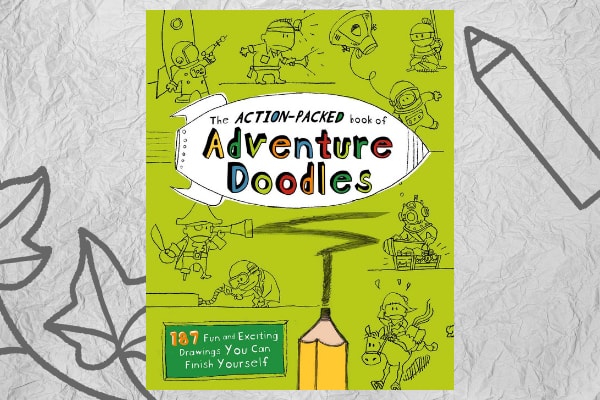 Image courtesy Ulysses Press
This book is ideal for older children who are bursting with creativity and show an advanced skill level in drawing. In this book, the author/ illustrator John Duggan offers a small drawing and title – it is up to the child to finish the drawing according to the visual cues and prompt. As you can imagine, the drawings created from these prompts are highly entertaining. If your child is easily bored while travelling or sitting in restaurants, this book will keep them occupied for hours!
5. Monster Magic by author/illustrator La Zoo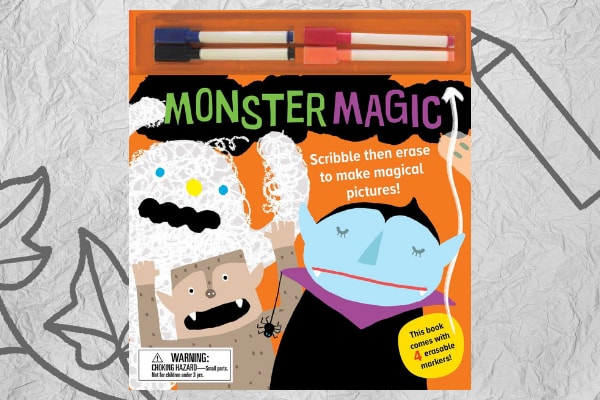 Image courtesy Gakken
Are your children mad over monsters? Well then, they're going to enjoy this drawing and activity book called Monster Magic by award-winning Japanese author and illustrator La Zoo. Each page of this book offers the chance to turn crazy characters into spooky or silly monsters depending on your child's fancy. If they don't like what they've created, they can wipe-off the drawings made with the provided markers and start again. The book has tons of prompts in the form of simple sentences that are easy to follow. Parents too will find it easy drawing for kids who love monsters when they interact with this book.
6. The Drawing Lesson, by graphic novelist Mark Crilley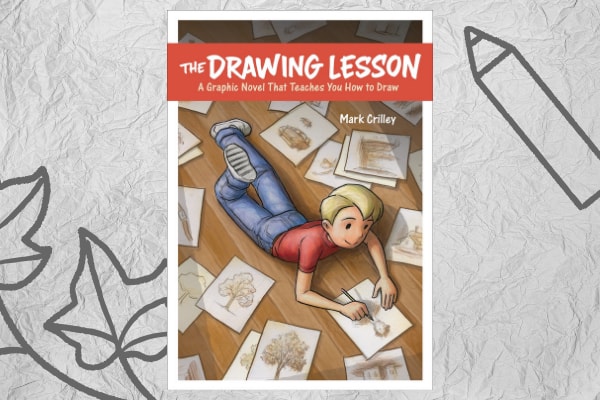 Image courtesy Random House
Mark Crilley's 'how-to-draw' videos on YouTube have over 10 million views and for a good reason. He is an accomplished graphic novelist who has used his talent to teach easy drawing for kids who are interested in graphic art. The artist combines his tutorials with his graphic novel experience to create a book that will teach your kids how to create graphic novels of their own by first learning the basics of illustration. Your child will learn drawing techniques along with David, the protagonist, who is an aspiring artist in this entertaining and informative graphic novel.
7. How to Draw for Kids, by DP Kids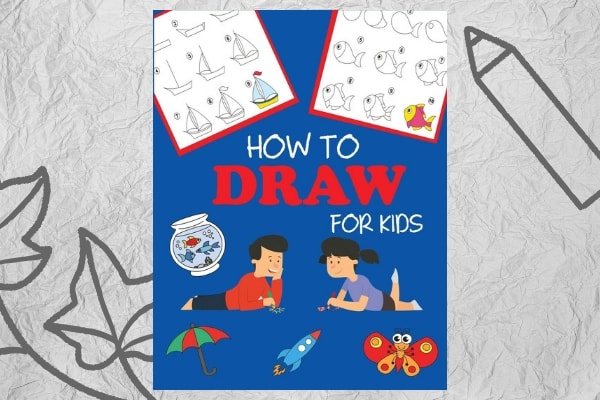 Image courtesy Zaccheus Entertainment
Parents, do you want to get better at your Pictionary skills? Well, with this book, it will be easy drawing for kids who are just as enthusiastic as you, about drawing games! Sharpen those drawing skills by learning how to draw objects step-by-step. This book has easy drawings that range from ships to fruit – so you and your kids will be able to illustrate expertly in no time!
Those were our favourite easy drawing books for kids. We're sure they will help improve your child's drawing skills. Books are a great stepping stone towards your child's artistic journey. However, if you'd like to kick start their passion for drawing, then enroll them in an art class. You never know, they could make a career out of it and start illustrating children's books – wouldn't that be amazing!
Like this?
Read: How To Make A Comic Strip With Dialogues On Any Topic
Read More: Graphic Novelist Spotlight: Ahmed Sikander