Popular Sudha Murty Books for Kids
10280 Views
February 13, 2020
We're living in an age where there are truly extraordinary people walking the earth. One such individual is Sudha Murty, who is known as the 'First Lady of Indian Tech.' However, there is more to Sudha Murty than just her tech roots. Her inimitable writing style and stories have reached audiences both young and old. Today's blog will feature a book list of the most popular Sudha Murty books for kids. However, before we begin, let's get to know the author a bit better.
Who Is Sudha Murty?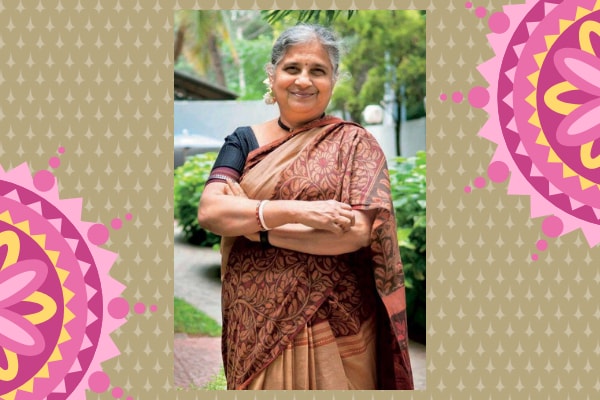 Image courtesy Femina.in
Sudha Murty began her career with Telco, a prominent Indian technology company, as a computer scientist and engineer. Her experience and her passion for giving back to the community-led her to teach Computer Science at Bangalore University. One of her most prominent career achievements is being an honourable trustee and chairperson of the Infosys Foundation.  
Sudha Murty has also been awarded the coveted Padma Shri Award, one of the highest civilian honors given by the government of India. Additionally, she has received seven honorary doctorates from some of India's top universities. 
However, if you're an avid reader, you're probably more familiar with her written work as an author. Sudha Murty's books are written in English and Kannada but have been translated into many Indian languages. She has written over 24 books which include non-fiction novels, technical books, travelogues and memoirs. These popular Sudha Murty books have a knack of connecting to a broad spectrum of people through their earnest stories. However, while all her novels are a treat to read, the books geared toward a young audience have captivated imaginations world over – and that's the focus of today's blog. 
So, sit back as we take you through our favourites among the most popular Sudha Murty books for kids. 
Most Popular Sudha Murty Books For Kids
1 The Daughter from a Wishing Tree: Unusual Tales about Women in Mythology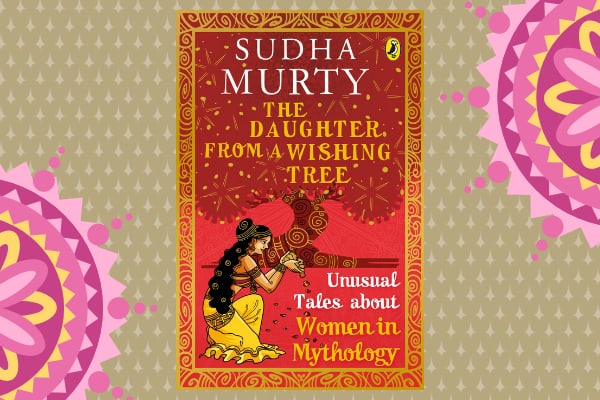 Image courtesy Puffin Books Limited

Your children may know a lot about Lord Ram and Krishna, but how much do they know about all the women in Indian mythology? If you'd like to introduce them to the wonderful women in mythology, you'd better get your hands on this book. Sudha Murty eloquently explores the stories of Parvati, Bhamati, Mandodari and others, bringing their triumphs and destinies alive through her compelling writing.
2. How I Taught My Grandmother To Read And Other Stories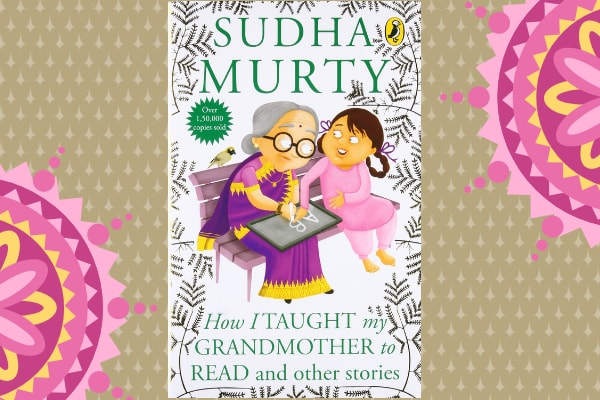 Image courtesy Penguin Books Limited
This book is possibly one of the most popular Sudha Murty books for kids, as it has stories inspired by real-life incidents in the author's life. The charming stories about promises made to her grandmother and money-saving advice from her mother will transport your imagination to an India that you may have forgotten existed. A must-read book and one that should figure on your child's bookshelf. 
3. The Gopi Diaries: Coming Home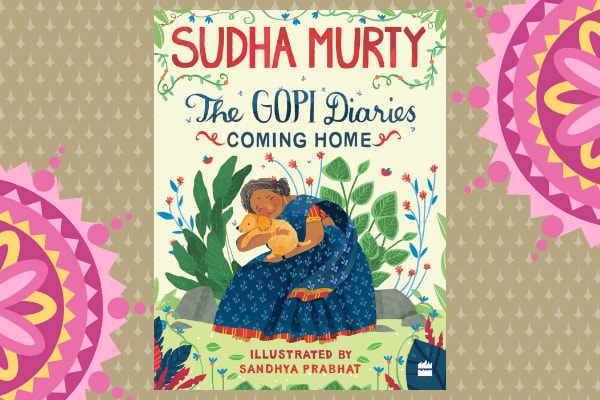 Image courtesy Harper Collins 
Children love books with an animal protagonist in them, which is why this is one of the hot favourites among Sudha Murty books for kids. This book is about Gopi, the dog, and features stories told in his voice and from his point of view. Coming Home is the first book in the series and talks about Gopi settling down with his new loving family. Warning, this book will probably tempt you to get a dog of your own! 
4. The Magic of the Lost Temple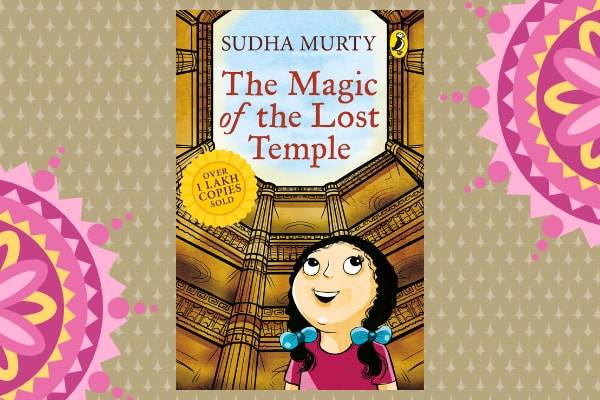 Image courtesy Penguin Books 
Here's one of our favourite Sudha Murty books for kids, which features a young protagonist! City girl, Nooni, visits her grandmother's village in Karnataka only to find a curious stepwell that unlocks a mystery. Along with her newfound friends, Nooni makes it her mission to get all her questions answered about the lost temple. Sounds exciting! 
5. The Magic Drum and Other Favourite Stories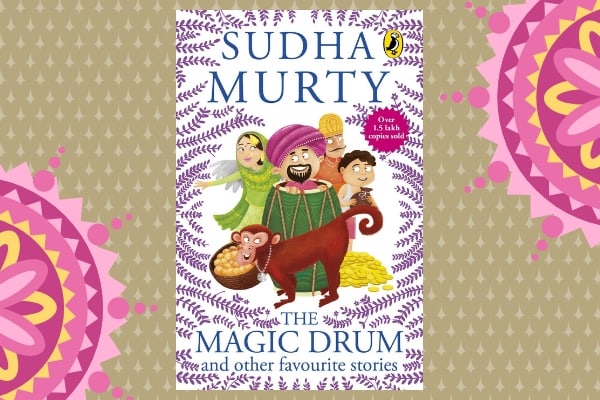 Image Courtesy Puffin Books Limited

Who doesn't like folk tales from the good old days? In this Sudha Murty book, she recollects stories told to her by her grandmother and friends from around the world. Young readers can expect to be delighted by stories of a coconut that cost a thousand rupees, a super-smart princess who doesn't want to be wed and an old couple who is saved by a magic drum. There are many more stories than the ones mentioned, and we're sure they will keep your little bookworms hooked. 
6. The Bird With the Golden Wings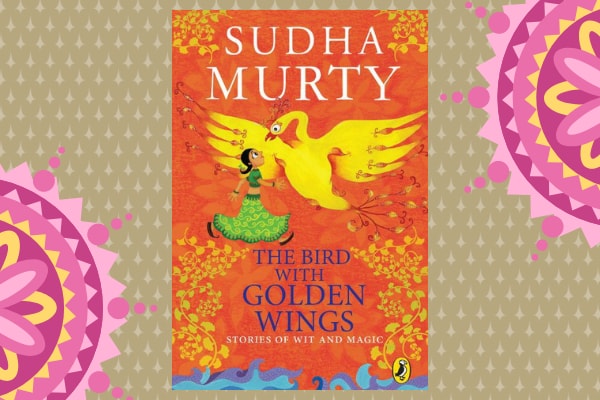 Image Courtesy Penguin Books
Sometimes an act of compassion and kindness is all it takes to be rewarded with life's greatest gifts. This is the lesson our little protagonist learns when she feeds a hungry bird all the rice she has. However, that's not the only story or moral to be learned in this collection of short stories. There are also tales starring a cheeky teacher, a king with donkey ears and a nosy neighbour. If you'd like to find out what all these characters get up to, you'll have to read the book!
7. Grandma's Bag Of Stories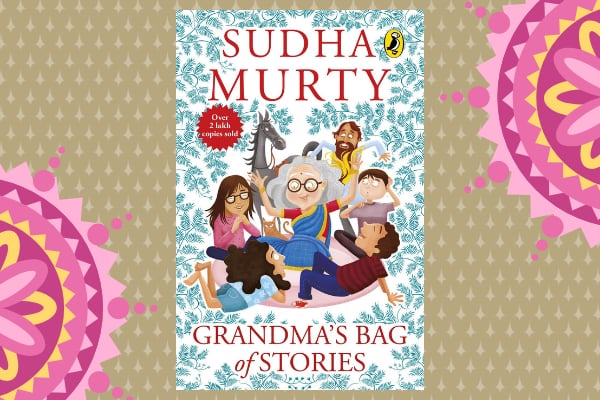 Image Courtesy Penguin Books
Grandma's Bag of Stories is arguably one of the most well-known Sudha Murty books for kids. If you ask anyone to name a Sudha Murty book, they'll probably refer to this one. Published in 2015, this book is a delightful collection of stories featuring kings, monkeys, scorpions and hidden treasures. The book begins when grandkids Meena, Krishna, Raghu and Anand visit their grandparent's home in Shiggaon. After a day of eating snacks and getting the house ready, everyone gathers around Ajji (grandmother in Kannada) for her storytelling session!
Well there you have it, those were some of our favourite Sudha Murty books. If you haven't had the delightful experience of reading any, we hope you'll start with one of the recommendations mentioned in this blog. Short story books are ideal for bedtime, so if you're looking for a book to read to your little one tonight, why not try one of Sudha Murty's books – they won't disappoint!
Like this?
Read: Ruskin Bond Books List

Read More: Rabindranath Tagore Book List