Best Books That Teach Kids About Gratitude
1998 Views
February 12, 2020
It actually struck me when my child was saying Thank You to me the other day that he was using it in the wrong sense. When I asked him what thank you meant to him, he didn't have any thoughts on gratitude and simply shrugged his shoulders and walked away. That's when I realized I hadn't quite explained the true meaning of gratitude to my four-year-old except for telling him that please and thank you were words that good-mannered children used!
Why is teaching kids gratitude important? 
Teaching kids gratitude is probably one of the most important duties we have as a parent, especially in the materialistic world we live in today. Kids are bombarded by ads and images of toys, chocolates, and hundreds of things that they would like to own. Teaching them to be thankful for what they have is a great step towards wanting less.
Conversations about gratitude will also prevent kids from feeling entitled, given that they have the choicest of opportunities and possessions even when they have not worked for it.
Learning to be thankful makes children sensitive towards the feelings of others and helps them develop a sense of empathy.
Children who are grateful for what they have are innately more generous towards others. They are better adjusted in school and are not easily swayed by new, shiny fads.
Children who know to be happy and thankful for what they have are better adjusted at home and in school and this contributes towards their mental well being.
Kids are not born with a sense of gratitude, and as with most other things, they learn this from their parents. So we need to model the behaviour we want them to learn. Begin by having a chat with your child at bedtime about your thoughts on gratitude and what they were thankful for through the day – could be something at school, gratitude for friends, or for something that happened at home. This is a great way to introduce the conversation and it could easily become a nighttime ritual. You could start by saying you are grateful to the person who helps you cook and clean as it gives you a few extra minutes to spend with your child.
Start a gratitude jar into which children and other family members can drop a note saying what they are grateful for every day. Read the notes at the end of the month at a family dinner and encourage a conversation on their thoughts on gratitude.
Teach children that they need to contribute towards something they really want. Have them "earn" it through chores and errands. When kids work towards something they want, they will learn to appreciate it more, understand how much it takes to own something.
You could also read them books on gratitude. The Little Book of Gratitude, by author Robert Emmons is one such book that works for kids as well as parents. This book uses simple daily activities like keeping a journal and writing thank you notes and gets the message of gratitude and giving thanks across to its readers.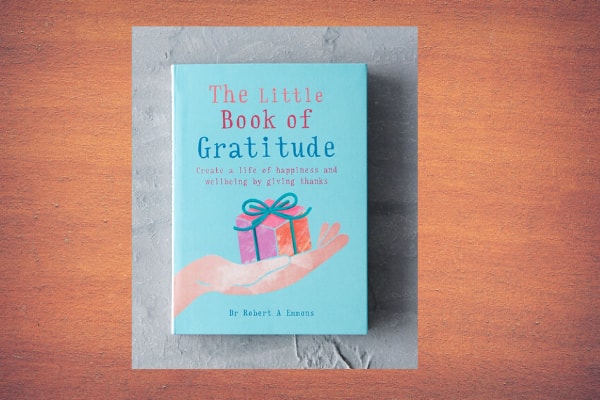 Image courtesy Gaia.com
GetLitt! has curated a list of books on gratitude that your kids are sure to love! These worldwide favourites drive home the point of gratitude with adorable, endearing stories and characters that are unforgettable.
Books On Gratitude
1. The Paperboy, by author Dav Pilkey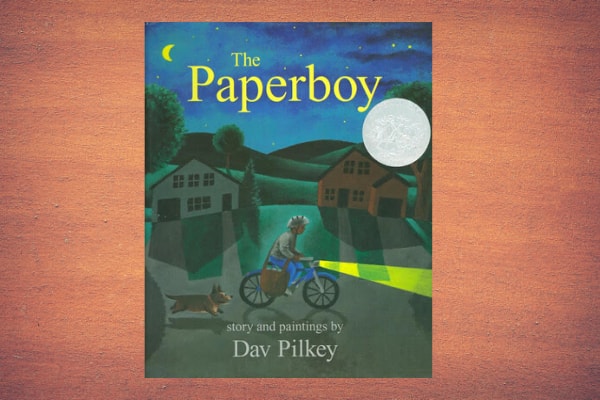 Image courtesy: Scholastic
"What are you grateful for today?" is a great question to ask your child at the end of a long day. This book, written by acclaimed author Dav Pilkey shows a boy and his dog who wake up at the crack of dawn and leave their warm beds behind to deliver papers. This may seem tough and you would think the duo would complain but instead, they are thankful for the quiet moments of silence as they step into a new day.
One of the most beautifully illustrated books on gratitude, this is a must-read for your kids!
2. Please, Mr. Panda, by author Steve Antony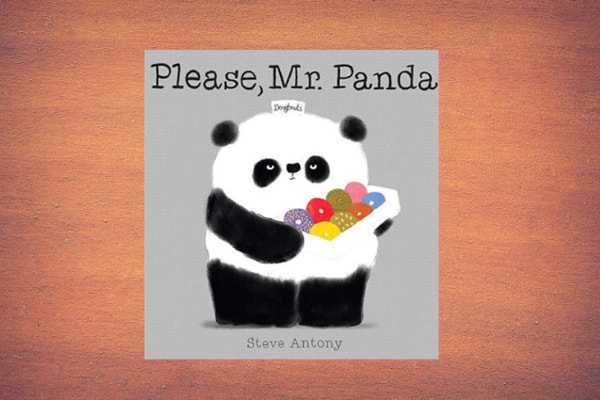 Image courtesy: Hodder Children's Books
How do you explain gratitude to a toddler? This may be one of the best books on gratitude for toddlers. With stunning illustrations, this book talks about the travels of a generous Mr. Panda who goes to meet his friends bearing gifts. But his friends are not being very polite when they receive their gifts. This book teaches kids that it is the thought behind giving a gift that counts and how far a thank you really goes.
3. A Sick Day for Amos McGee, by author Philip Christian Stead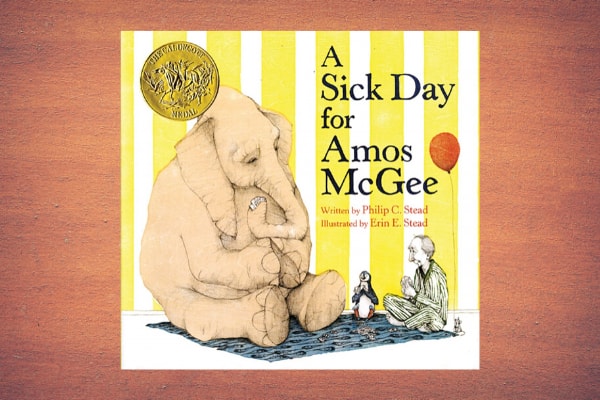 Image courtesy: Roaring Book Press
Are only human beings capable of showing gratitude? This book says no! When zookeeper Amos McGee needs to stay away from work because he is sick, the animals he cares for want to show him how much they care for him and decide to do so! This book is a great way to begin a conversation on gratitude and talk about gratitude for friends and what it means.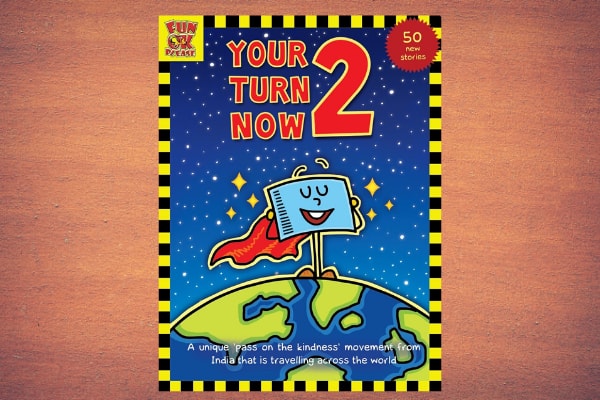 Image courtesy: FunOkPlease
Inspire your child to be grateful by reading about the selfless acts of other people. Your Turn Now is a movement started by Rushabh Turakhia in 2009 to spread smiles and kindness. It involves giving someone a blue card as a reminder for them to do an act of kindness towards someone else. This is one of the best books on gratitude to read to your kids!
Read Your Turn Now on GetLitt! now!
How did you talk to your child about gratitude and kindness? Which books did you use? Did any activities work for you? Write in and let us know! We would love to include them in our list and share them with other parents.
Like this?
Read: Words Of Gratitude From Powerhouse Women In Children's Literature
Read More: Book Themed Activities – Gratitude Rocks
Feature Image courtesy Berries.com
Rati Ramadas Girish
Rati Ramadas Girish is a true manifestation of an urban nomad. She has lived and learned in India, Saudi Arabia, Europe, and the USA. She began her career as a journalist with NDTV and then worked as a folklorist in Houston, Texas. Somewhere along the way she developed an irrepressible love for children's literature and even wrote and published short stories in anthologies. Presently, she writes from home surrounded by her muses —two sons, a large dog, and her indulgent husband.