Five minutes with Author Meghaa Aggarwal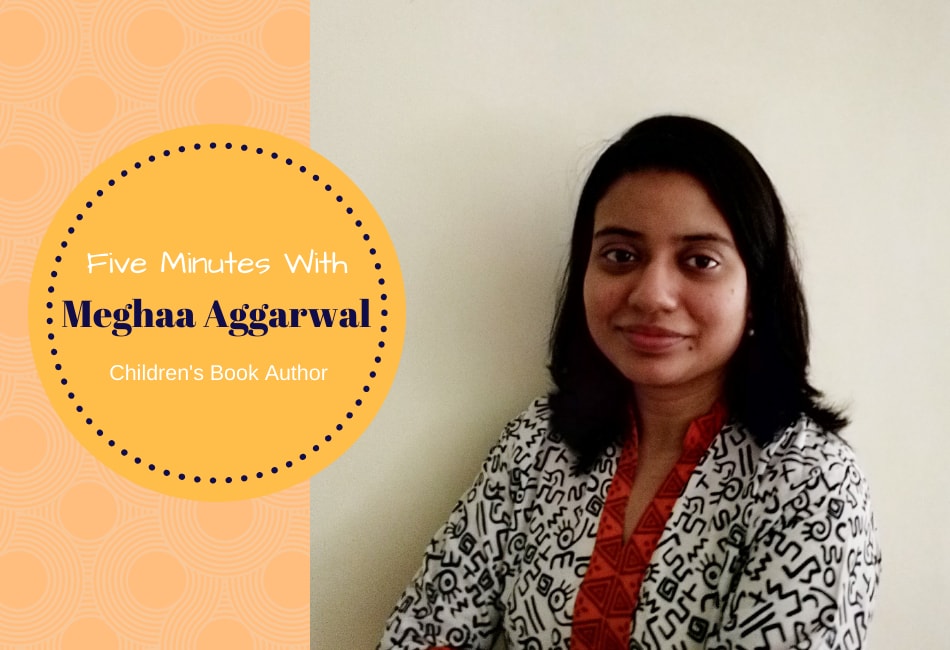 1358 Views
February 3, 2020
We're excited to introduce you to this next author – Meghaa Aggarwal! Her heart-warming book 'A Home Of Our Own' is one of our must-read books on GetLitt! and a favourite among our little readers. Meghaa Aggarwal has worked in children's publishing for close to a decade and is no stranger to the hard work and passion that goes into creating a book from scratch. Therefore, her next step was to become an author herself.
In 2018 she finally decided to pen down her first book, the aforementioned – A Home Of Our Own. The book shines a light on children growing up on the streets of India. Meghaa Aggarwal beautifully describes their struggles and the injustices and hardships they face but also peppers the story with their hope, joy and happiness. It's a book that will fill you with mixed emotions and a sense of gratefulness.
Being such big fans of the book ourselves, we wanted to get to know the mind behind the book. Hence, we reached out to Meghaa Aggarwal to have a quick chat. So, let's get right to it, shall we?
Team GetLitt: What's your favourite thing to write about?
Meghaa Aggarwal: I love writing about different childhood experiences and the natural environment.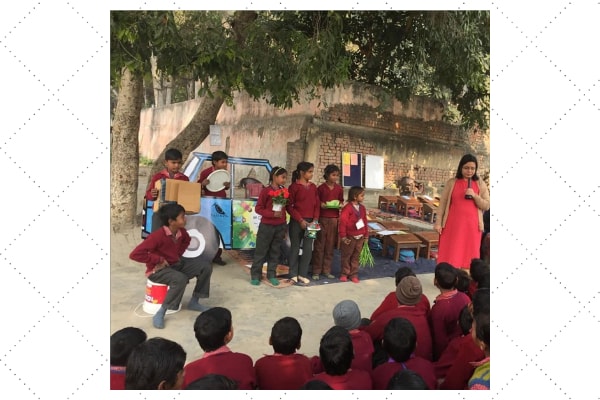 TGL: Which children's book character do you think you're most like in terms of personality?
MA: I've never thought about this. I would like to think that I'm a bit like Mayil. Like her, I too am in the habit of putting my thoughts, worries, observations and opinions – good, bad and ugly – into a journal. I too enjoy writing like 'Mayilwriter'. Besides, we both have pesky yet sensitive younger brothers!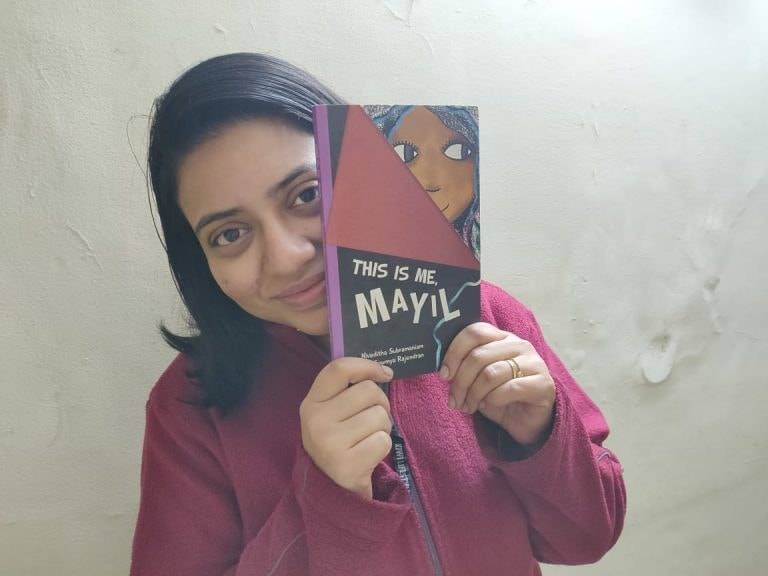 TGL: Tell us a children's book you love.
MA: Naming one is hard! Some books that I really like are Ranjit Lal's 'That Summer in Kalagarh', Sowmya Rajendran's 'Girls to the Rescue', Mathangi Subramaniam's 'Dear Mrs Naidu', Jaya Madhavan's 'Kabir the Weaver Poet' and Devika Rangachari's 'Queen of Ice'. I also thoroughly enjoy Natasha Sharma's 'Icky, Yucky, Mucky', Shamim Padamsee's 'A Silly Story of Bondapalli' and Nandini Nayar's 'Where is Amma?' Currently, I'm reading the Quirky History Series edited by Mini Menon – it's a hoot! But these books are just the tip of the iceberg!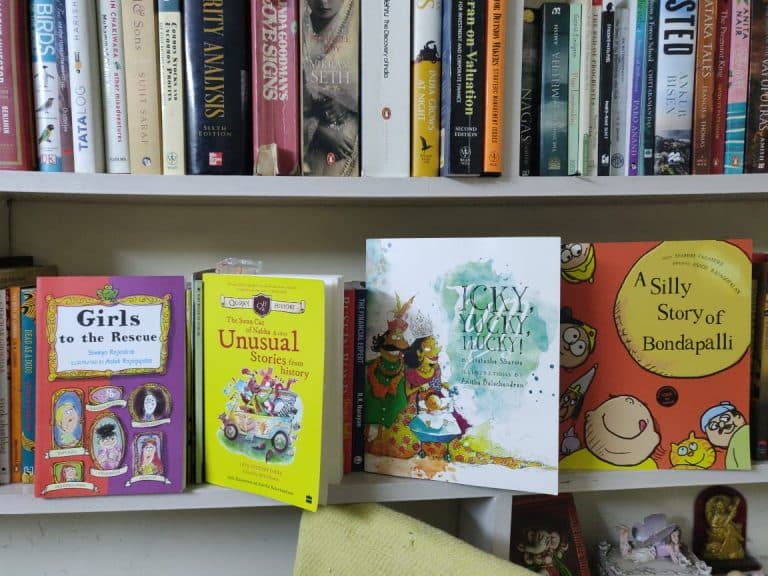 TGL: If you could have any pet in the world, what would it be, and what would you name them?
MA: I've never really entertained the idea of keeping pets. I don't think I'll be able to handle the responsibility. But if I could, I would like to keep a lamb or maybe a rabbit and name him/her Cheeku. Don't ask me why.
TGL: If you had to write a story about an object/human around you, what would it be about?
MA: It might be interesting to write a story about a landline, in this mobile age. How no one is home, and it's ringing off the hook. How it awakens granny, who curses its loud ring and finds her mobile phone better – she can keep it silent!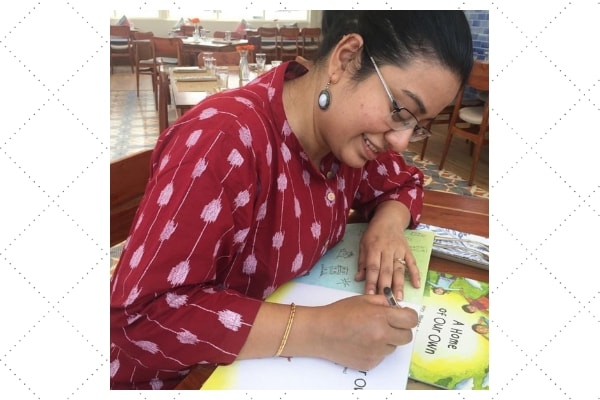 TGL: Give us three reasons why reading is vital for children?
MA: I think reading is almost like meditation for children growing up in this age of countless distractions. It allows them to quieten their thoughts and focus. It not only builds thinking and imagination but also the ability to articulate what's going on in our mind.
TGL: Favourite TV shows/ movies that have been adapted from books, your favourite and why?
MA: Again – too many! I'm also looking forward to Mira Nair's TV series based on Vikram Seth's 'A Suitable Boy'. But, if I had to pick something from what I've watched, it would probably be screen adaptations of Roald Dahl's books, especially 'Matilda'. Roald Dahl's literature always sparked my imagination. So, I was incredibly excited to 'see' it unfold on screen. It had scenes that I still go back to when I'm looking to unwind – Bruce eating the much-too-huge chocolate cake, Miss Honey discovering and nurturing Matilda's genius and how Matilda punishes the wicked 'Trunchbull'!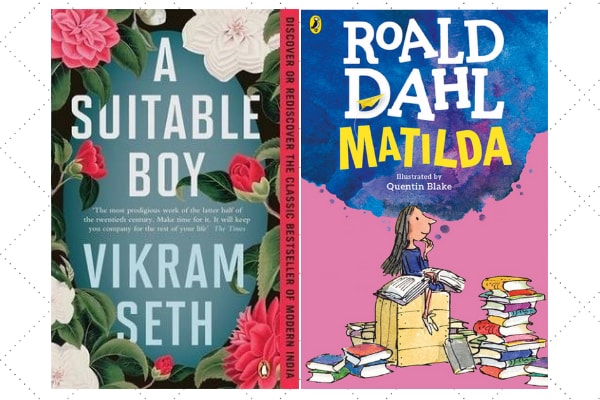 Image courtesy Penguin
TGL: If you had to have a muse, who would it be and why?
MA: I don't know about having a 'muse', but I'm inspired by every man, woman and child who has survived tough times and gotten up to face yet another day, with aplomb.
That was a super catch up with author Meghaa Aggarwal! We hope you liked getting to know this talented author as much as we have. We're sure we're going to see many more books from this creative powerhouse – hopefully one about a landline; we love an out-of-the-box storyline! However, until then, why not start by reading her current book. Read 'A Home Of Our Own' on www.getlitt.co today!
Happy Reading!
Like this?
Read: Five Mins With Children's Book Illustrator Tanaya Vyas
Read More: Five Minutes with Indian Author Karishma Mahbubani