Vedic Math For Kids That Parents Will Love Too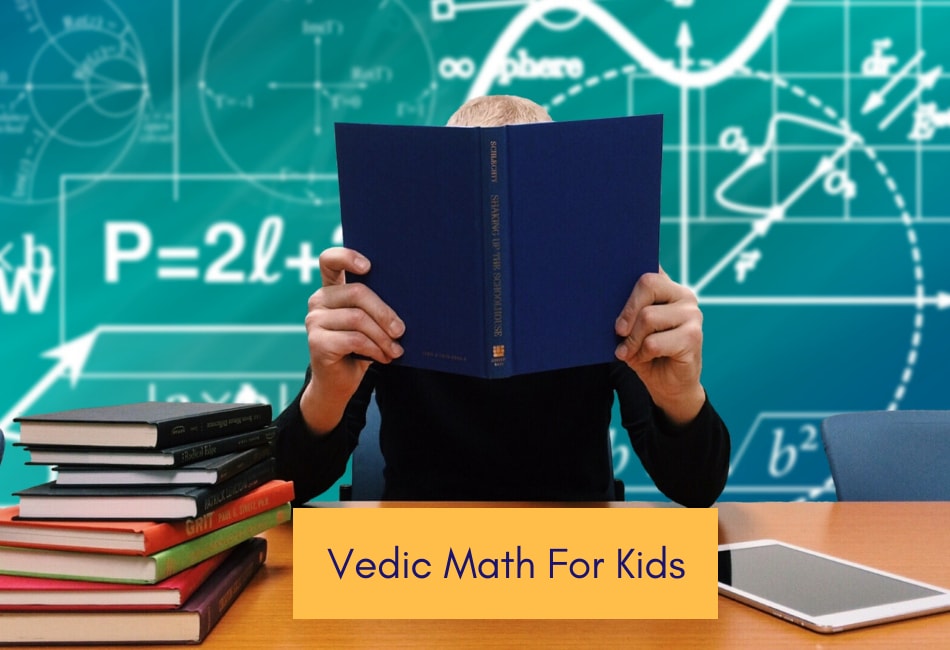 9053 Views
February 3, 2020
Today's blog is all about Vedic math for kids. If teaching mathematics to kids gives you the shivers, not to worry! We're going to break down exactly what Vedic maths is all about and how your child will benefit from learning this ancient method of mental calculation.
Plus, we've curated a list of books that teach Vedic math to kids. These books not only explain the concept of Vedic math but also have math problems to solve. So, if you're a mathematics enthusiast and want to know more about Vedic math for kids – stick around!
What is Vedic Math for kids?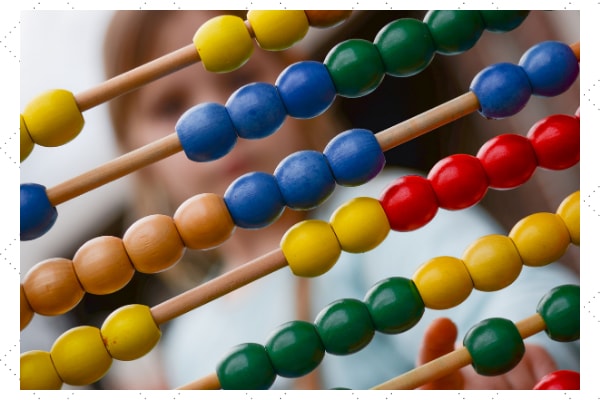 The mathematics that children learn today was developed from methods of calculations passed down from ancient civilisations. Just like the Chinese and their Abacus, the Japanese and their Kumon system; India too has its own system known as Vedic maths.
Vedic math has its roots in the Vedas – ancient Indian scriptures that were taught by scholars or Gurus. When translated into English, the word (and concept) Vedas means 'the source/fountainhead of knowledge.'
The main allure of Vedic math for kids is that it's one of the fastest mental methods of calculation. Mastering Vedic maths can help kids make fast calculations, which can be useful in daily life as well as in stressful examinations. The Vedic math system makes it easier for kids to solve simple numeric problems such as addition, subtraction, multiplication and division. Additionally, it can be used to solve complex mathematics such as algebra, trigonometry and calculus.
Vedic math for kids is based on 16 sutras or word formulas. They have a more visual and dynamic method of solving math problems than conventional systems. So, if your child has a hard time focusing on numeric formulas, the Vedic mathematics approach might be a more natural way to engage them in mental calculation.
Vedic maths for kids should be taught from a young age as an additional skill that will come in handy in their adult and school life; which is why we have curated a list of books that specifically teach Vedic maths for kids in a fun and interactive way.
Books That Teach Vedic Math for Kids
1. The Curious Hats Of Magical Maths, Vedic Mathematics for Schools: Book 1, by author James Glover
Image courtesy Motilal Banarsidass Publishers
Book one in The Curious Hats of Magical Maths: Vedic Mathematics for Schools series is intended for students from the ages of eight to nine-years-old. It teaches the fundamental concepts of Vedic maths for kids that will help set them up for the more advanced techniques later. We suggest dipping your toe in the 'Vedic Math for kids' puddle with this book to see how your child responds to this alternative method of math calculations.
2. Vedic math workbook 1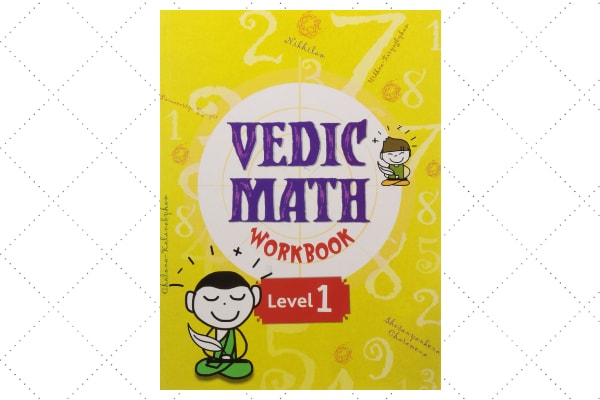 Image courtesy Om Books International
If your child is excited about learning Vedic math for kids, then check out the book Vedic Math Workbook 1. It has a series of math problems that your child can solve while learning about the methods of Vedic calculation simultaneously. This book is suitable for students of eight years and above.
3. Vedic Mathematics Book Set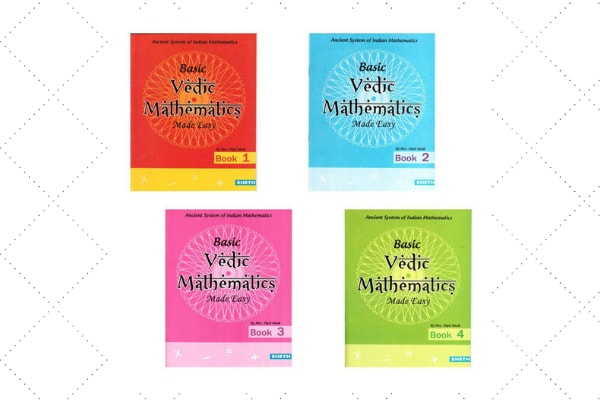 Sheth Publishing House
Now that your child has gotten a little more invested in Vedic math for kids, it's time to get them the book set. The Vedic Mathematics Book Set explores all 16 Vedic maths sutras and allows students to practice them with supporting math problems.
4. Vedic Mathematics for Students: Level – 1 of 5 Series, by Nava Vision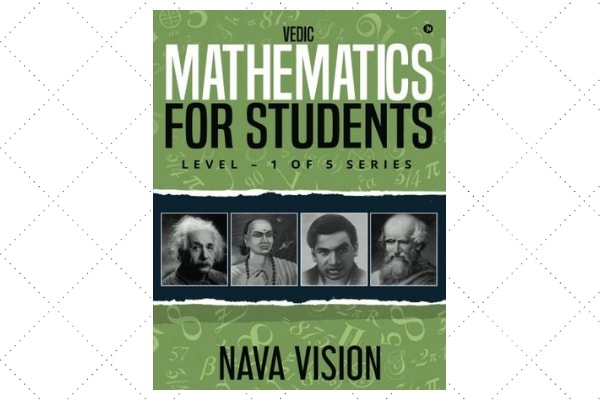 Image courtesy Notion Press
This book dives deeper into the techniques and fundamental concepts of Vedic maths. Your child will learn the actual theory and history of this ancient method of mental calculation. Unlike the other books, Vedic Mathematics for Students teaches kids the 16 sutras, as well as 13 sub formulas, called the upa-sutras. A must-read book set for students who enjoy exploring the subject of maths.
5. Vedic Mathematics Sutra, by Dr Alok Kumar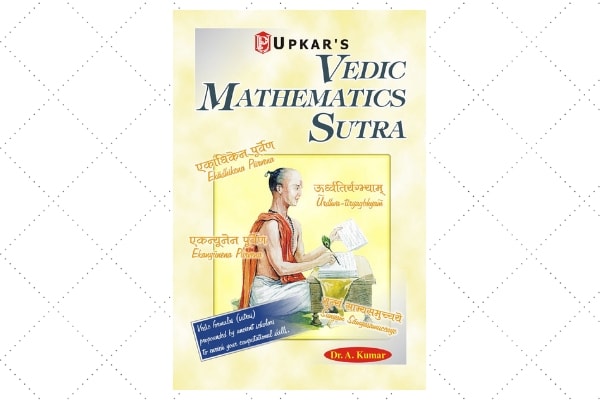 Image courtesy Upkar Prakashan
The book 'Vedic Mathematics Sutra' was created specifically to teach students the art of Vedic maths. The book explains each of the 16 sutras in detail and has a large number of examples that make it easy to understand. Dr Alok Kumar gives an authentic record of the techniques and concepts in Vedic maths, thus allowing students to fully assimilate the knowledge and apply it to the maths taught in school.
We hope we've got you sufficiently interested in the topic of Vedic math for kids. Just like poetry writing or elocution, using a new way to process maths will be a beneficial skill for your child to learn. The GetLitt! Library also has a few books that teach math for kids through storytelling. These books have protagonists that are just as curious as your little ones about the world of maths. Head to www.getlitt.co today to start reading them!
Happy Reading!
Like this?
Read: Fun Math Books For Kids That Every Math Loving Kid Should Read
Read More: Book List – Can Kids Learn Math with Books?