Five Minutes With Indian Children's Book Author Ramendra Kumar
893 Views
October 10, 2018
Indian children's book author Ramendra Kumar has been writing children's books for over ten years and many of his books have been translated into different languages touching an even wider young audience. You may have read his most popular book – Against all odds, in our library, which addresses major themes such as disabilities, courage, authority, friendship and relocation, in a way that is both heartwarming and thought-provoking.
It is this magic of storytelling that caught our eye and we wanted to catch up with him to know the author behind these amazing books.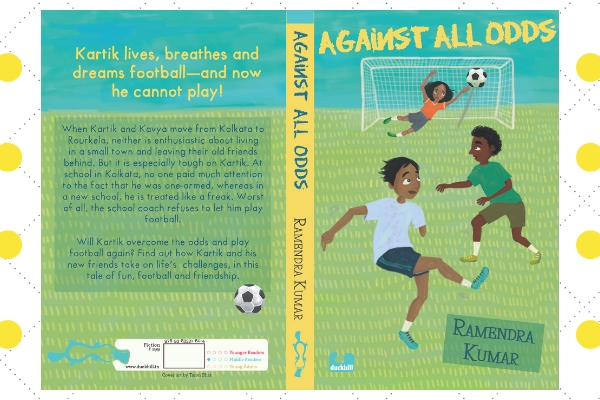 Team GetLitt: What's your favourite thing to write about?
Ramendra Kumar: I love writing about sports. As a child, I played almost every game and memories of the thrill, the joy and the synergy are still ricocheting in my heart, mind and soul. Five of my novels are based on sports and many of my sports stories have won awards. I feel this is a genre in which I have been able to bond the best with my readers. This could be one of the reasons why my latest book Against All Odds has done rather well. The feedback on the book has been quite awesome.
TGL: Which children's book character do you think you're most like?
RK: The character I would most identify with is Pip from Great Expectations by Charles Dickens. Like him, I had an extremely difficult childhood with a domineering mother and a self-obsessed sister. Just as Joe, Pip's brother-in-law, was his only support, my messiah was my father. Like Pip, I too, as I grew up, made quite a few errors of judgement, learnt from them and finally found my calling.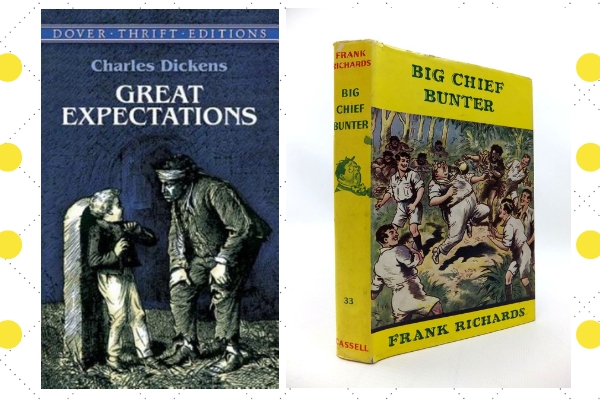 TGL: Tell us a children's book you love.
RK: What I have enjoyed reading the most is the Billy Bunter series by Frank Richards.  The books are about life in an all boys school –  the ambience is very much like that of Hyderabad Public School where I  read. Studies and sports, leg pulling and ragging, camaraderie and connect, capers and clowning – the series is a delightful potpourri which I am sure every child would enjoy.
TGL: If you could have any pet in the world, what would it be and what would you name them?
RK: I already have the most adorable pet in the world – my Labrador. He is all black,  super handsome and very sharp. In the last four years since he has been with our family, he has suitably 'trained' us! I have named him Aryan.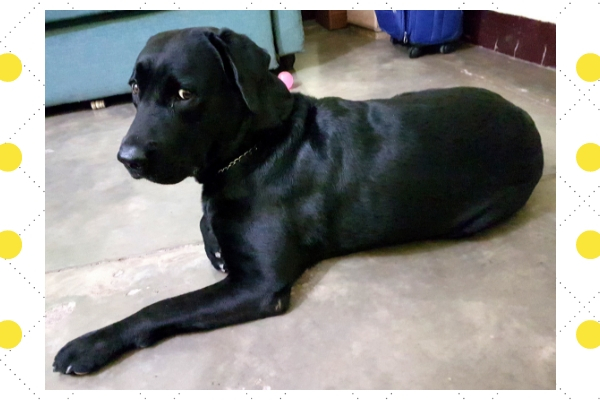 I would like to add here that I don't like to address canines as dogs since it is a pejorative word – a form of abuse which is clearly doing gross injustice to man's best buddy. Instead, I like to call them – Grown Up Puppies or 'Guppies' –  which is what these adorable lovelies are! I hope the discerning readers of Getlitt will join in me spreading the word.
TGL: If you had to write a story about an object/human around you, what would it be about?
RK: My father, who is with the stars above, would be the hero of my story.  It would be set in my childhood with myriad moments of fun, joy, love and trust floating around in time. It would be a tale where there would be neither any beginning nor any end just a forever cocoon of eternity.
What a fascinating book that would be, we are sure our readers would love to get their hand on a book like that. We'd like to thank Ramendra Kumar for taking the time from his schedule to sit with us.
Have you read all of Ramendra Kumar's books? Well, you can start with Against All Odds, which is currently available on our app. Do leave your reviews in the comments sections in our app, we love hearing about your experience with the books we curate.
Till next time, happy reading!
Like This?
Read: Five Minutes With Natasha Sharma
Read More: Five Minutes With Tanvi Bhat