How to Increase Vocabulary of a Child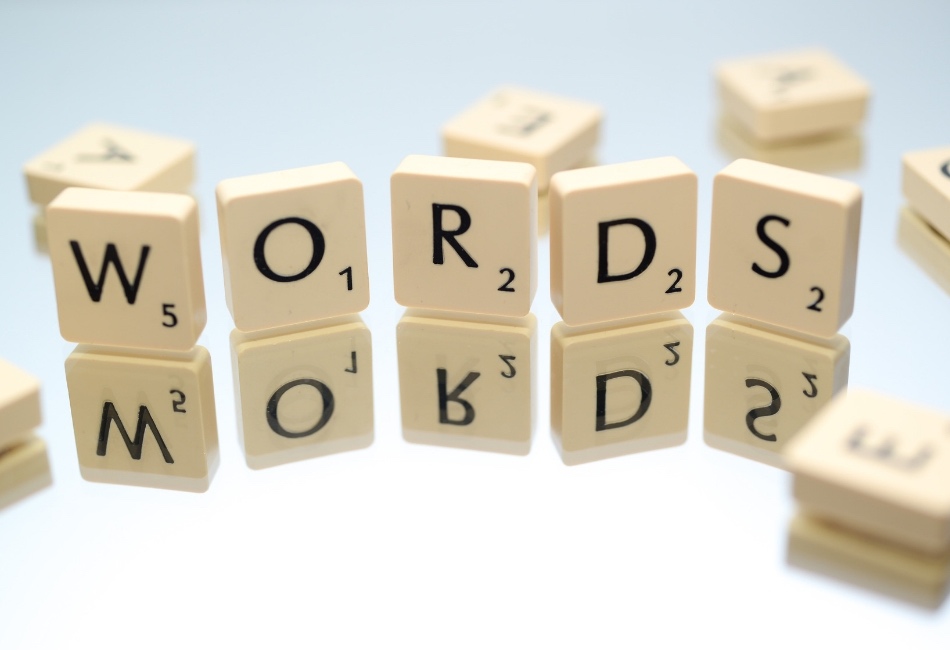 2634 Views
April 13, 2019
As an involved parent, a child's verbal skills are always a priority. Therefore if you are wondering how to improve your child's vocabulary then read on.
Several concerns relating to his/her ability to grasp new words and to apply them in conversations may arise, and rightfully so; young children are easily impressionable – it is at this age that they begin to learn and their curiosity is through the roof. In order to fully take advantage of this, every parent must take the following steps to improve their child's vocabulary.
How to improve the Vocabulary of a child
1 Read & Repeat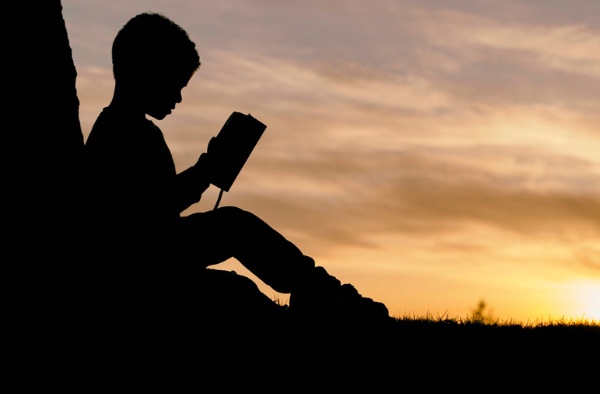 Image Courtesy Aaron Burden on Unsplash
The fact that reading is the most effective way of improving one's vocabulary is common knowledge. However, it is not a common practice. We must normalise reading at a young age, only then can a child's vocabulary be truly widened. You can find a great selection of age-appropriate comics and books for children in the GetLitt! library. Make it a part of their bedtime routine. Read to your child before he/she sleeps and spend quality time with them. Take the initiative to simplify the meaning of tough words. Ask them to repeat the word out loud after you and explain it in their own way so that they can retain it better.
2 Word Games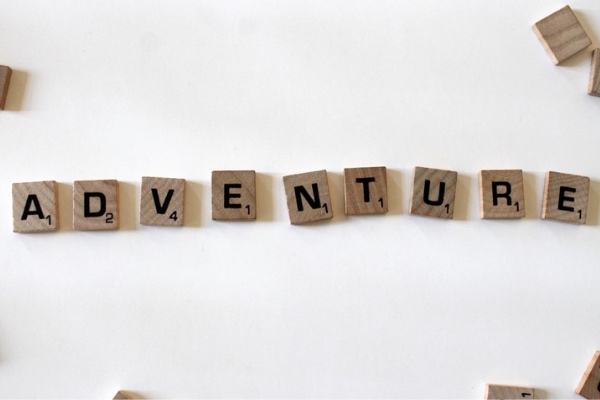 Image Courtesy  Amanda Jones on Unsplash
Introduce your child to mind-stimulating word games like Scrabble, WordBuilder and Word Search. Adding this element makes new words fun. Additionally, it gives your child a competitive edge along with word building skills.
3 Create a FabVocab Journal or WordWall
Every time your child learns a word, make a record of it in a separate book or assign a wall in your home where multi-coloured sticky notes containing the word along with a simplified meaning can be put up. Revisiting previous notes refreshes the meanings in their mind and encourages them to use these new words more often.
4 Get Out of the House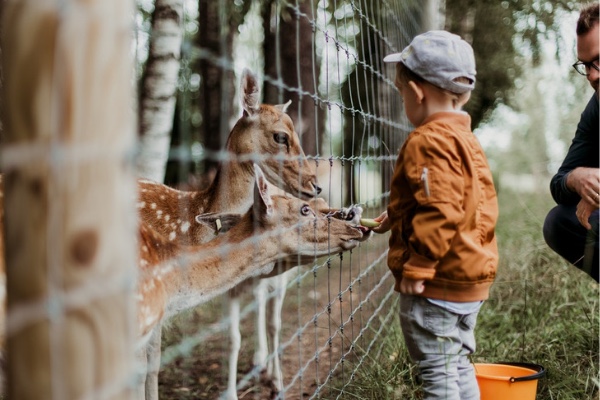 Image Courtesy Daiga Ellaby on Unsplash
Take your child to different places where he/she is exposed to new vocabulary. This takes away the monotony of learning and seeing a live representation of the word increases their ability to understand its meaning. Moreover, going to a museum or the zoo or even just a grocery store with your child allows for time to bond and understand them better.
5 Listen to Music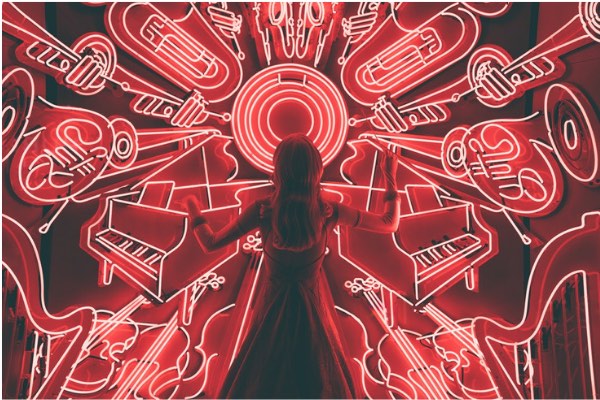 Image Courtesy Spencer Imbrock on Unsplash
Child-friendly music provides them with a better understanding of rhyme. Furthermore, the child can pick out new words from each song and find its meaning in order to use it in their next conversation. The rhyme scheme of songs adds an element of fun to the vocabulary building process Music is an amusing, easy and entertaining form of learning new words.
6 Turn On the Subtitles
While watching a film or TV show, ensure that the subtitles are on. That way, your child can read the spelling of difficult words and try to retain them. He/she may also add it to their FabVocab Journal in order to discover its meaning later. Additionally, movies and TV shows provide different contexts to words which helps the child understand the meaning of a word in relevance to different situations
7 Purchase a Junior's Dictionary
Often times, the standard dictionary that we use contains difficult language even in the definition of words, thereby making it difficult for the child to understand. Hence, choosing a trusted, junior's dictionary is a more suitable option as it contains kid-friendly meanings along with examples and animations. The child can always refer to this dictionary when he/she comes across an unknown word and understand its meaning well.
8 Normalise Usage of 'Big' Words
Incorporating difficult words in daily discussions increases the child's ability to utilise these words more often in their own conversations and writing.  Teach them new words through continuous conversation and ensure to repeat at least 12-14 times. Only then will your child acquire a comprehensive understanding of the word.
9 Bring the Words to Life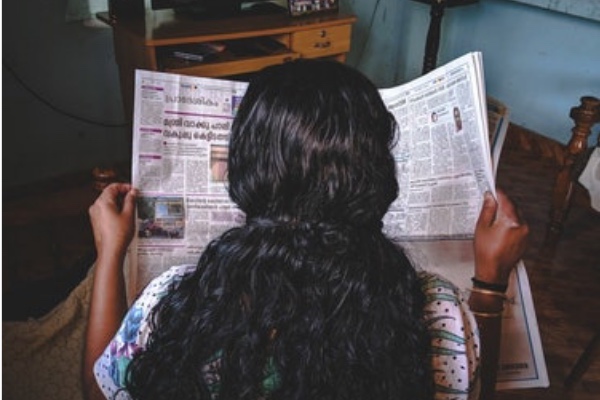 Image Courtesy Abhijith S Nair on Unsplash
Frequently show photos or animations of words to your child from newspapers, magazines, picture books or the internet. When given a photo along with the word, it is easier for the child to put two and two together. It also helps build their analytical and association skills. Furthermore, photos are easier to interpret.
10 Be Patient
This is the most important factor. Never let your child feel insecure about not knowing something. When they forget, encourage them to take a pause and revisit the time they had originally learned the word. Give them time and keep an open mind while teaching them. Use simplified examples and allow them to create their own. There is always room for mistakes – that's how they will learn.
All in all, developing your little one's thinking skills is a never-ending but rewarding experience. When they grow older and step foot into the real world, they will thank you for doing all that you did because at the end of the day, when you change the way you look at things, the things you look at change.
We've got a lot of other blogs on reading hacks and tips that we think you'll enjoy reading and will add value to your child's development – do check those out. As always, the easiest way to improve a child's vocabulary is to read to them and encourage them to start reading. GetLitt! has an amazing library filled with Indian children's books, so, subscribe today and start reading to your little one!
Happy Reading!
Like this?
Read: Indian Writer and Mom Priya Fonseca Answers -"How to Get my Child to Read?"
Read More: Children's Books That WIll Get Your Child Hooked On Reading