Where can I Read Comics Online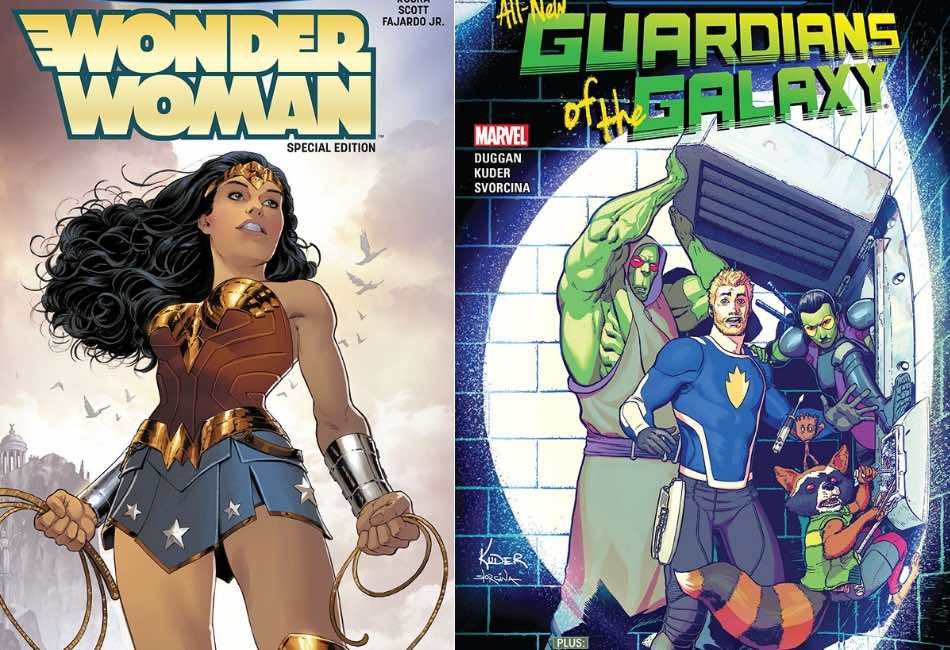 11877 Views
April 16, 2019
All of us love our fair share of comics. Purchasing one may feel like an unworthy investment because you know that you aren't going to read it again and who needs more stuff lying around the house? This is why we, at GettLitt!, have curated the best sites where you can read comics online for free!
1. Comixology: Read English Comics Online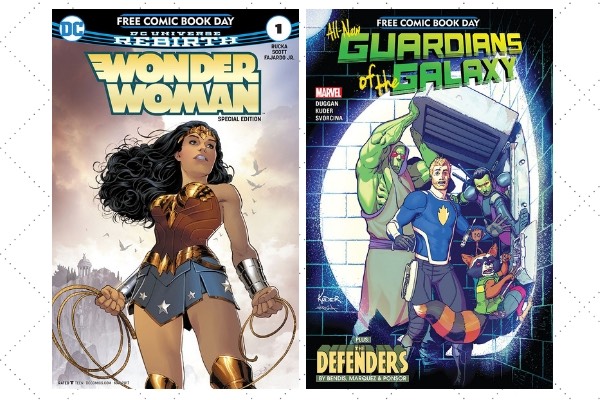 Image courtesy Comixology
The Free Comics section of Comixology contains a variety of comics such as Wonder Woman and Guardians of the Galaxy. It is an easily accessible and reliable source for comic books. The Comixology search engine is easy to use and provides you with instant results.
2. Digital Comic Museum: Read Comic Books Online
True to its title, Digital Comic Museum (DCM) provides us with a vast range of comics from 60 years ago. The website is appropriate for anyone trying to understand the origin of comic books: What were the stories like? How were they different from comics today? Who came up with the idea of comics? DCM has the answer to all of these questions! Even though you won't find any of the modern comics here, you will not regret browsing through the vintage and revolutionary options that DCM brings to you.
3. GetComics: Read Comics Online from Marvel and DC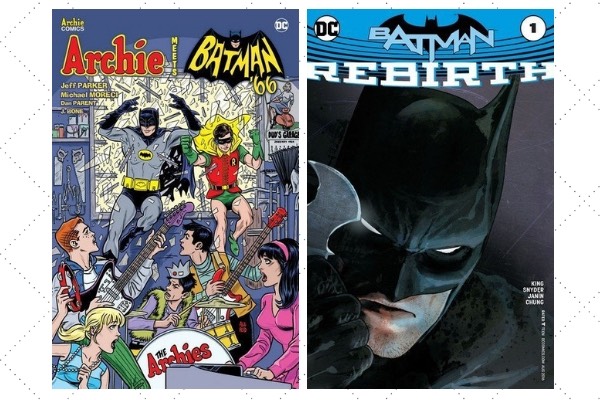 Image Courtesy GetComics
GetComics is your one-stop shop for Marvel and DC comics! Their huge selection of comics provides users with several other comic series such as The Umbrella Academy (Now a Netflix Original) and many more indie options, allowing you to explore more of the comic book universe.
4. DriveThru: Read Comic Books Online
The search menu on DriveThru contains filters which can be used to browse genre, publisher, price and format. Use these to shortlist comics that intrigue you and prepare to venture deep into the comic book world. DriveThru is a good option for reading comics online because you never know what you'll end up reading here. Usually, the first one is a  free issue but you may have to purchase the subsequent ones. Either way, it is great for browsing.
5. ViewComics

View Comics is a great option for anyone looking for well-assorted comics. They make your job easier by providing you with an A-Z list of all the amazing comics along with a separate section for the new and popular comics from major publishers.
6. The Comic Book Archive
The Internet Archive presents tons and megatons of free graphic novels and comic books. The Comic Book Archive s a pot of gold for any indie-fan! You won't find much of mainstream content here. However, you will definitely find some of your favourite comics. Sadly, the navigation of the website is slightly weak. Your best option is to scroll through the website until you find something that catches your attention. The plethora of digital comic books available here can be overwhelming!
7. Newsarama
Newsarama is much more than a source for reading comics online for free  – you can discuss the comic online while staying updated with the latest news in the comic book and sci-fi world. Previews, games and countdowns – Newsarama has it all!
*Parental supervision is required as there are platforms for interactions with other users on this website.
8. ComicOnlineFree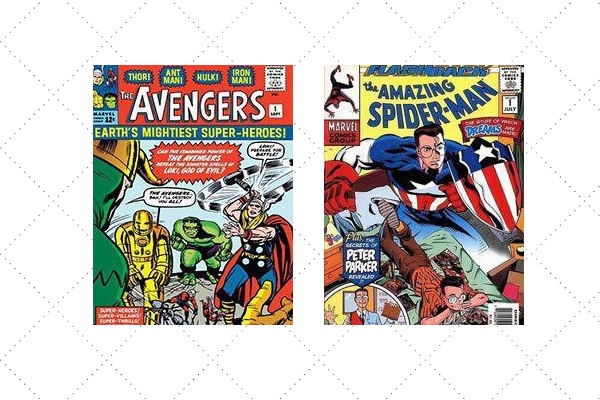 Image courtesy Comiconline
The site provides a complete list of their comics in alphabetical order making it more accessible. Comic book fans can read an unlimited amount, free of charge. ComicOnlineFree will bring to you comics from the famous Marvel and DC universe but it also hosts several other non-mainstream and indie comics.
9. GetLitt!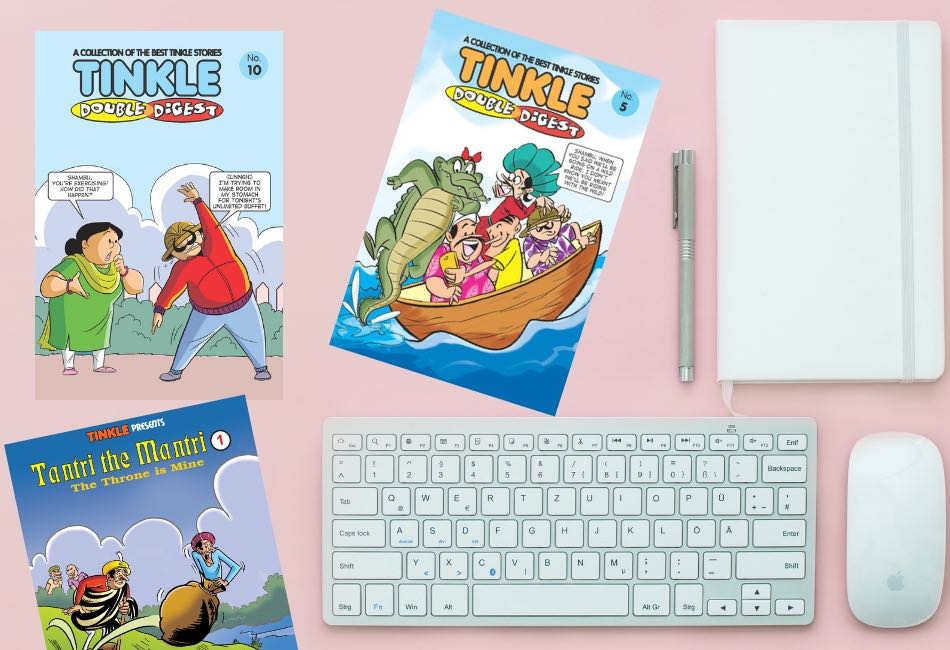 The GetLitt! library brings to you a variety of comic books for children. Its well-designed app available on the iOS store and play store for tablets allows one to read comics revolving around Suppandi, Tantri the Mantri and Butterfingers on the go! Would definitely recommend it to all the Tinkle fans out there. Also, if you're a big fan of the Amar Chitra Katha books, GetLitt! Has a variety of those graphic novels as well. We especially like the ones that are based on famous historical figures.
Thank you for reading, we truly hope that you and your child enjoy reading the comics! Join GetLitt! now to enrich your child's reading experience with terrific comics and even better reading material from the library. As a parent, you can track your child's progress and introduce them to a new, fun way of reading!
Happy Reading!
Like This?
Read: Award Winning Books for Teens
Read More: The Rick Riordan Book List: Mythology, Magic & Teenage Protagonists
Feature Image Courtesy Comixology