Interesting Lord Ganesha Stories for Kids
2219 Views
September 12, 2019
We're talking about Lord Ganesh stories for kids today! Ganesha is one of the most popular Gods in Hindu mythology. He is considered as a cute God as well, with his elephant head, pot belly and long trunk. His divine vehicle is a mouse which is very fascinating for children. He is celebrated amongst all Hindus and he is believed to be auspicious for new beginnings and hence, before embarking on anything new, Hindus worship Lord Ganesha and seek his blessings. The festival of Ganesh Chaturthi is celebrated with pomp across the country. This is the best time to teach your children about this God who is named as "Vignaharta – demolisher of obstacles".
Lord Ganesha is the younger son of Lord Shiva and Goddess Parvati. He is a patron of intelligence, wisdom, education, learning and art. Every part of the Elephant head of Ganesha symbolises something important. You can introduce these facts to your children to make them relate to the deity. The symbolization of the elephant head of Ganesha is listed below.
Big Head – to encourage us to think big
Large ears – to speak less and listen more
Small eyes – to emphasise on the importance of concentration
Small mouth – to talk less and keep a watch on your words
One tusk – to take in all the good things and leave behind the bad ones
Trunk – to be perfect in whatever you do and to be adaptable
There are a number of Lord Ganesha stories for kids through which you can teach your children everything about this cute, potbellied Lord. We have compiled a list of the six most interesting Lord Ganesha stories for kids which your children will surely enjoy and from which they will also learn a lesson or two.
1. Ganesha's Sweet Tooth by Sanjay Patel and Emily Haynes

Image courtesy Chronicle Books LLC
As everyone knows, Ganesha loves sweets. The story describes the series of events when one of his tusks breaks after biting into a huge Laddoo. This cute little book has beautiful illustrations and an offbeathumor which your young ones will love.
2. Amma Tell Me about Ganesha by Bhakti Mathur
At times, mythological books, including Lord Ganesha stories for kids, tend to sound monotonous and preachy. This book comes as a saviour with its captivating and vivid illustrations. The author has added an element of fun combined with learning. The story revolves around how Ganesha got his elephant head. This is my son's top favorite book.
3. Ganesha: The Wonder Years by Sourav Dutta
This is a must read for all the naughty little children as they will be delighted to know that their Lord too, was mischievous. Ganesha's childhood adventures are delightfully woven together to form this fantastic book. Go and give it a read and see how your child's face lights up instantly. The Lord Ganesha stories for kids in this books are a joy to read!
4. Ganesha's Mousecapade by Swamini Supriyananda

This is another book with Lord Ganesha stories for kids and it simplifies the complex Vedantic philosophies in a way that is easy to understand and at the same time, is enjoyable as well. It states the importance of turning to Lord Ganesha to dissolve all negativity and to live a better, satisfied life. The book captures mystical concepts in a magical way which makes it a fun read for kids.
5. Ganesh and the Little Mouse by Anjali Joshi 
This book depicts the friendship of Lord Ganesha and the Little mouse as they participate in the annual around-the-world race. The illustrations of the book are extremely eye-catching and they will to children of all ages. The language is very simple and hence makes the book relatable as well.
6. Amar Chitra Katha 
The Amar Chitra Katha series of books have by far, been the best to portray the Hindu mythology in a simple way. We, as children, have grown up reading the books of these series and the experience has always been very fulfilling. These Lord Ganesha stories for kids are no doubt fantastic and are my personal favourites as they bring back childhood memories.
Interesting storybooks for kids which include elephants
As Lord Ganesha is associated with the Elephant, people in India worship this animal and consider it to be holy. There are a lot of stories on the elephant as well, and kids always become happy when they spot an elephant.  Hence, we also have a list of interesting storybooks for kids which include elephants. Take a look at this curated list and read them aloud to your child.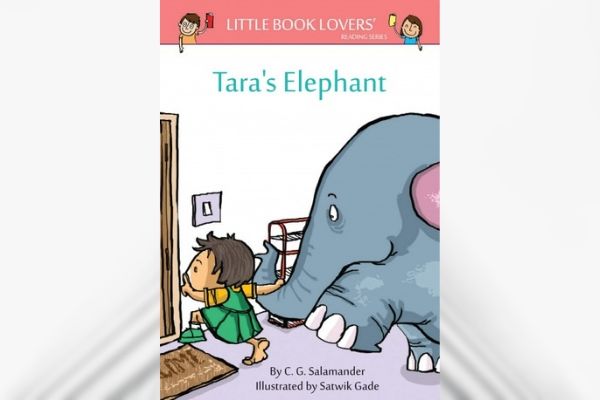 The rhythmic tone of the book is a sure hit amongst children and the vibrant tale of friendship between a girl and an elephant will surely capture your little one's heart. This is another favourite from my son's collection of books.
Read Tara's Elephant on GetLitt!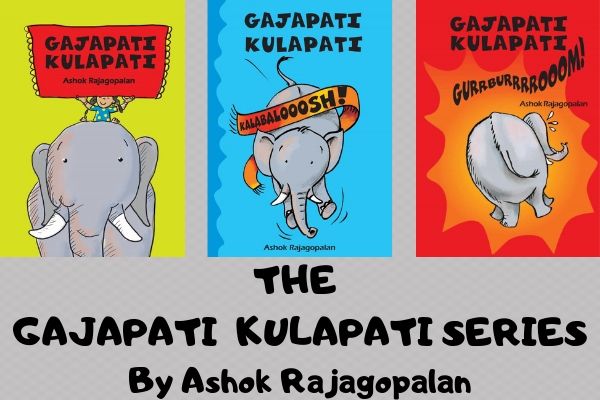 These 3 books are among the best picture books for children that I have seen in a long time. It has a simple story and beautiful illustrations. The commendable use of repetition and sounds make it appealing to any young reader; and also teaches them important values about caring for animals. Explore this series here for a fun filled reading experience.
Read Gajapati Kulapati on GetLitt.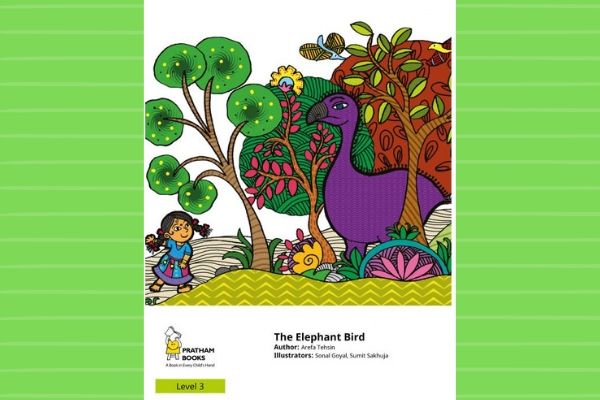 For the slightly older kids who love magic and fantasy, this book is an apt choice. The story revolves around a girl named Munia and a giant one-feathered elephant bird who was accused of swallowing a horse. A story filled with lot of adventure, this one will surely keep your child at the edge of their seats.
Read The Elephant Bird on Getlitt!
These are our top picks of Lord Ganesha stories for kids and of books on the Elephant. Do let us know if you have any personal favourites. We would love to add them to the list and make our young readers even happier.
Like this?
Read: Elephants in Indian Child's Books
Read More: Book List: Indian Heroes and Role Models to Read Up On
Feature Image by Billeasy on Unsplash
Revati Khutvad
Revati Khutwad is a former Voice and Accent Trainer, who delved into her passion for writing post motherhood. She has a 3.5-year-old son, who is her inspiration to start penning down her experiences. She is an avid reader, loves to travel and enjoys varied cuisines. A happy go, lucky person, she believes that everyone can achieve great things if they love what they do.