Book List: Indian Heroes and Role Models to Read Up On This Independence Day!
1764 Views
August 7, 2019
We're only a few days away from Indian Independence Day, to celebrate and pay tribute, we thought it would be nice to curate a book list of famous Indian mythological characters,  heroes and role models. The characters in these books have shaped our country, and each of their stories have a unique message for our growing future leaders.
Let's dive in, shall we?
Book List: Indian Heroes and Role Models
1. 10 Indian Monarchs Whose Amazing Stories You May Not Know by author Devika Rangachari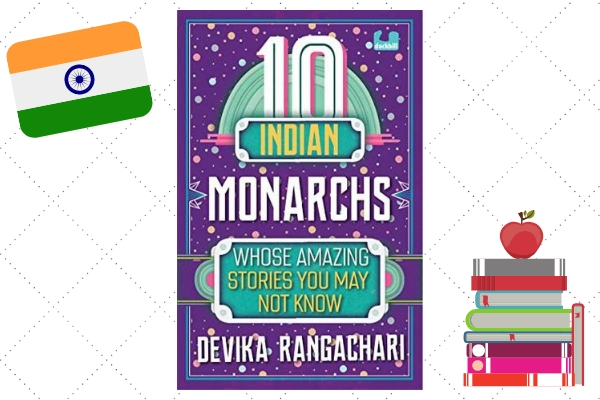 If your child loves the royals, then they're going to enjoy learning about these 10 Kings and Queens. As the title suggests, this book tells the stories of 10 Indian monarchs that aren't featured in most history books or blockbuster films. Read about the lives of Ajatashatru, Bindusara, Rudradaman, Pulakeshin II, Jayapida, Didda, Ramapala, Abbakka, Chand Bibi and Ahilyabai Holkar in this book. 10 stories, 10 days – think you can complete the book faster? Let us know on our socials!
Read 10 Indian Monarchs Whose Amazing Stories You May Not Know on GetLitt!
2. Razia And The Pesky Presents by author Natasha Sharma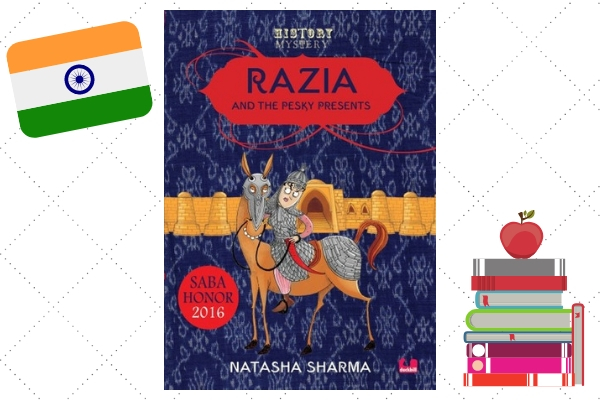 Part of the 'History Mystery' series, this book is about Razia Sultan, the ruler of Dihli. Someone has been sending her presents of girly dresses and soppy poems – doesn't sound too bad, does it? However, these presents are accompanied by notes that challenge her right to rule! Things just got interesting, didn't they?
Read Razia And The Pesky Presents on GetLitt! 
3. Kasturba by author Tanaya Vyas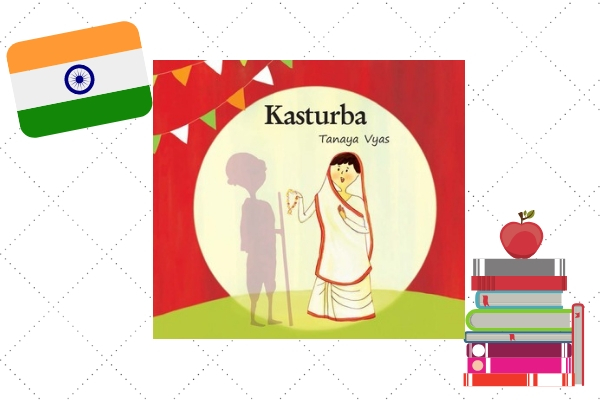 There is always so much talk about Gandhi. However, not too much is said about his right-hand woman – Kasturba. Well, here's a sweet little book that talks about the role Kasturba played in Gandhi's life.
4. Bhimrao Ambedkar: The Boy Who Asked Why by author Sowmya Rajendran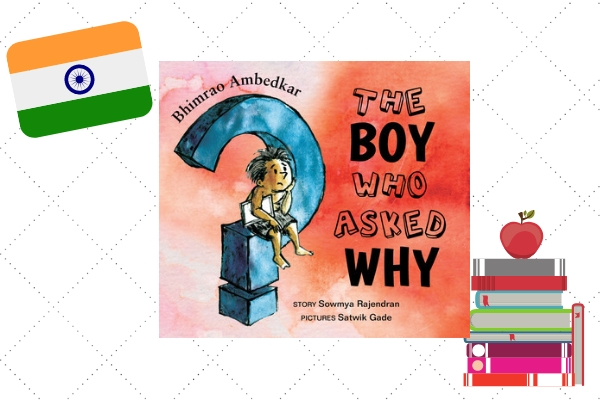 Inquisitive little ones should always be encouraged as you never know how this support will shape a child.  The same can be said of Ambedkar. It's because of his curiosity and questioning that Bhimrao Ambedkar became the legend that people look up to. The book is about his life and the journey that led to the creation of the draft of the Indian Constitution which ensures equality for all.
Read Bhimrao Ambedkar: The Boy Who Asked Why on GetLitt!
5. Salim Mamoo And Me by author Zai Whitaker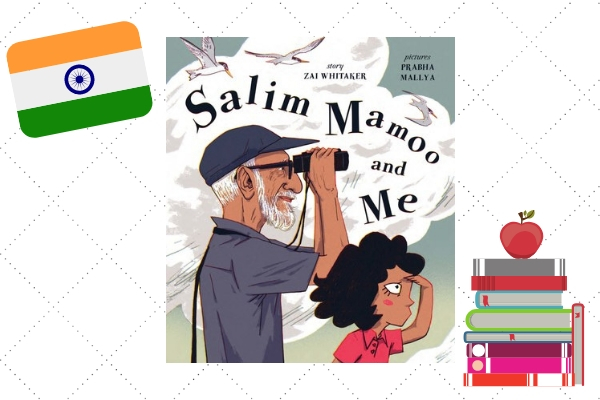 Learn about the 'Birdman of India' in this story about Salim Ali, told through the eyes of his niece, Zai Whitaker. The simple text and beautiful illustrations make this book ideal for little ones too. Add it to your child's bedtime story list.
Read Salim Mamoo And Me on GetLitt! 
Booklist: Indian Children's Books With The Prettiest Illustrations
6. Why Not? Life Stories of Amazing Achievers by Lata Upadhyay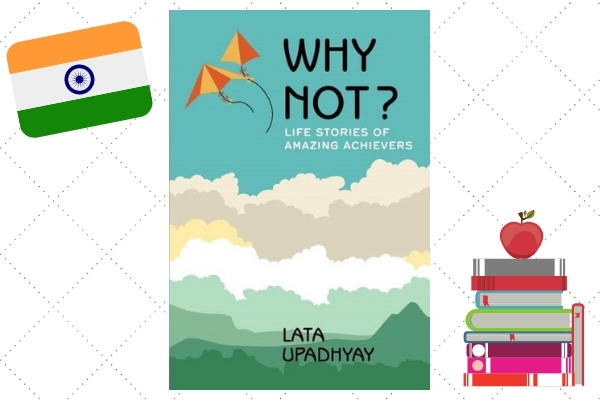 What do Ravi Shankar, Tenzing Norgay, Srinivasan Ramanujan, Kapil Dev and Dr Veghese Kurien all have in common? They all looked at their dreams and asked – Why not? Learn about these extraordinary Indian icons in this book that brings to life their background stories. We hope these stories inspire your little ones to chase their dreams!
Read Why Not? Life Of Amazing Achievers on GetLitt!
7. Ravana Humbled By Amar Chitra Katha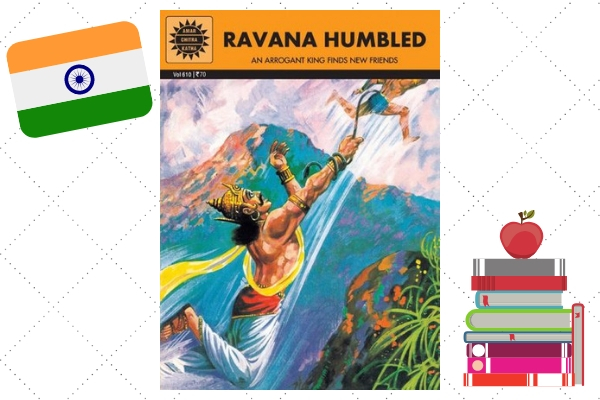 Here is a lovely graphic novel that brings to light all the other fun stories that involve Ram, Hanuman and Ravana. Ravana Humbled is a light-hearted way to ease your children into reading mythological books. Plus, who doesn't love curling up with a comic book!
Read Ravana Humbled on GetLitt!
8. Mangal Pande by Amar Chitra Katha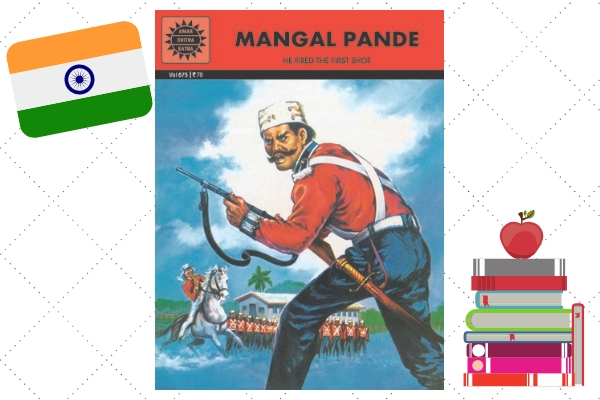 You might have read about him in history books. However, in this Amar Chitra Katha graphic novel about Mangal Pande, his story comes to life through action-packed illustrations! Relive the story with this book about his heroic actions.
Learning About Famous People Through Graphic Novels
9. Shah Jahan And The Ruby Robber by author Natasha Sharma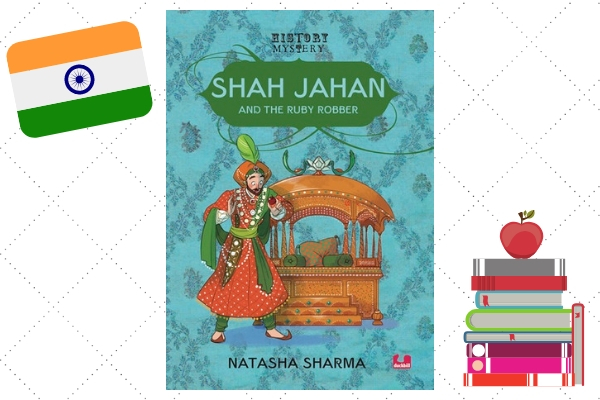 The great Mughal emperor, Shah Jahan, is furious! Why, you ask? Well, someone has replaced the precious Timur ruby on his throne with a plum! Now, that isn't very nice! Does he manage to capture this mischievous robber?
Read Shah Kahan And The Ruby Robber on GetLitt!
10. Dear Mrs Naidu by author Mathangi Subramanian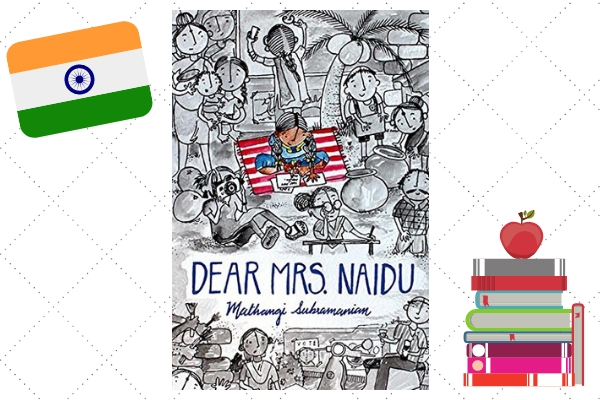 A 12-year-old girl named Sarojini has been writing letters to Mrs Naidu about a dilemma she is facing. You see, Amir, young Sarojini's best friend has moved out of the slum and has started attending a posh private school – all she wants to do is to join him! Told through letters to Mrs Naidu, this is the story of how Sarojini learns to fight – for friendship, family & herself.
Read Dear Mrs Naidu on GetLitt!
11. Kalpana Chawla by Amar Chitra Katha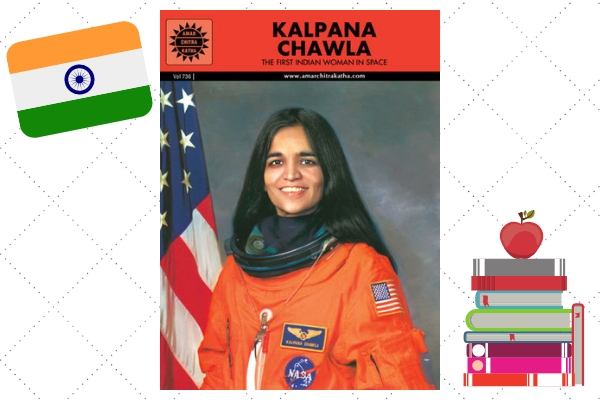 Does your little one want to soar beyond the stars? Well, how about a book that talks about the journey of a girl who did just that? We're talking about the inspiring but tragic story of Kalpana Chawla. Let's keep her memory alive by reading this book about her life and achievements.
Read Kalpana Chawla on GetLitt!
12. Raja Raja And The Swapped Sacks by author Natasha Sharma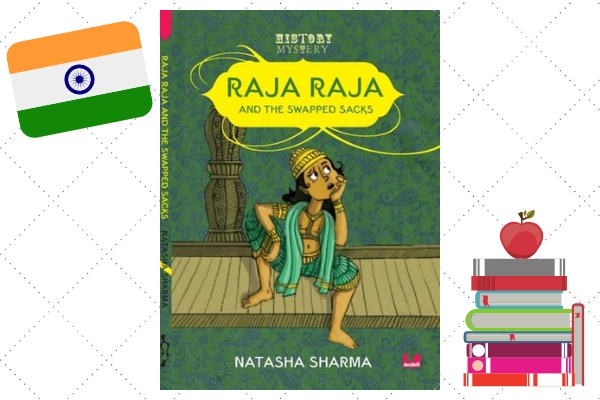 In this 'History Mystery' book, Raja Raja Chola, the King of Kings is upset. His precious pepper package has been replaced by goat droppings and shipped to China! As expected, China is not happy and wants to stop all trade. Will the emperor solve the mystery and be able to please China too!?
Read Raja Raja And The Swapped Sacks on GetLitt!
13. Akbar And The Tricky Traitor by author Natasha Sharma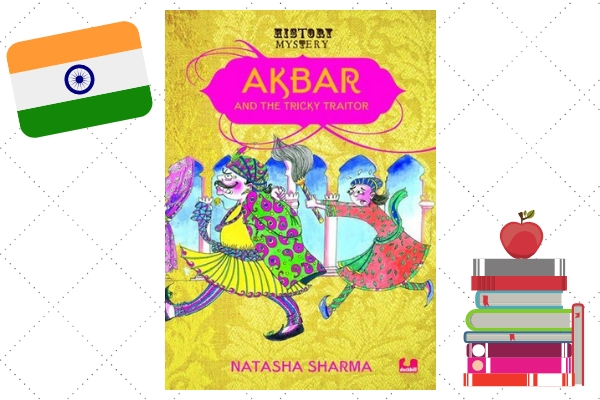 The mighty Mughal emperor Akbar suspects there is a traitor in his court. Someone is leaking out top secrets to his enemies and this is making him angry! What's worse, his enemies are now laughing at Akbar! Can the mighty emperor solve this mystery!?
Read Akbar And The Tricky Traitor on GetLitt!
14. Jawaharlal Nehru by Amar Chitra Katha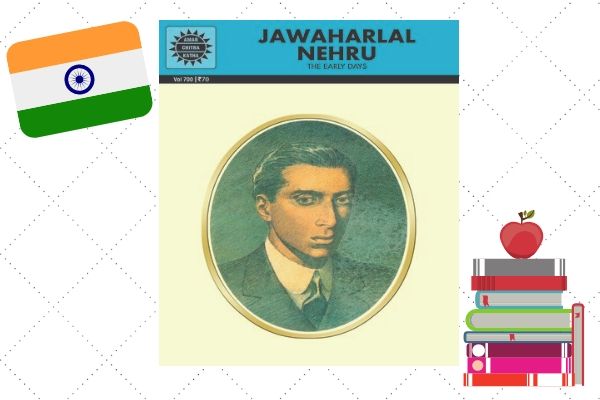 What better day to ready about the first Prime Minister of India, than on Independence day! Let's take a look at how this boy grew up to become the leader of a free country.
Read Jawaharlal Nehru on GetLitt!
Indian Heroes and Role Models Book List!
Well, there you have it! A list of all the Indian heroes and role models that we have on GetLitt! Each book has a free preview. However, to get access to all these books – subscribe! There are over 200+ books for your children to enjoy, so, head to www.getlitt.co today to check it out.
Happy Reading!
Like this?
Read: Top 30 Best Reading Books For Kids By Indian Publishers