An Interview with Author Devika Cariapa: Learning from the past and building connections: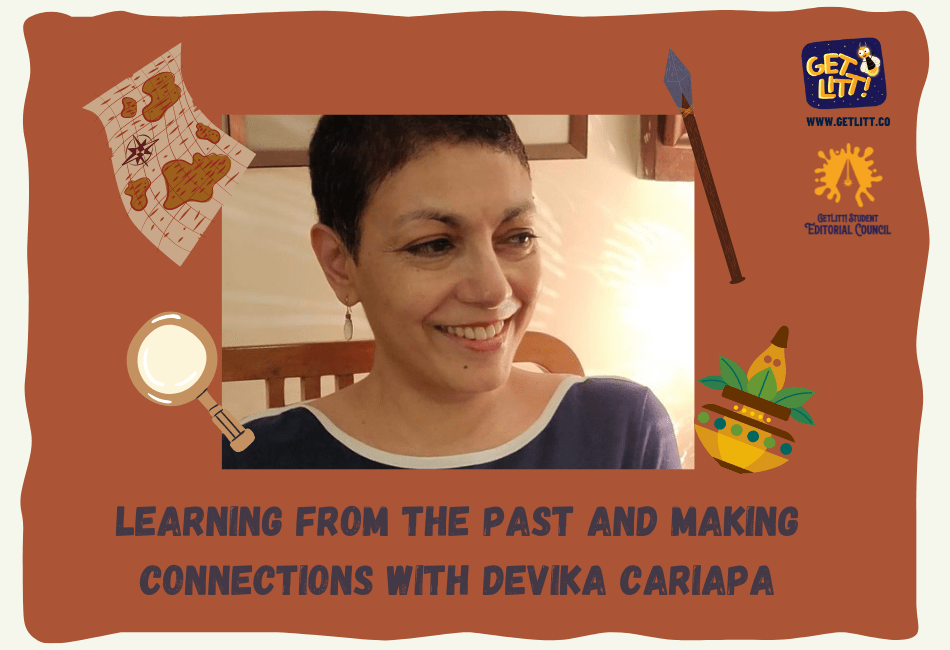 Devika Cariapa is an archeologist and historical non-fiction author of children's books. She grew up in a home where books were very important. Growing up in small towns there were a limited number of accessible authors but she was still able to read a wide variety of stories. Miss Cariapa believes that history should be understood and loved by everyone regardless of their age. According to her, books should be accessible and easy to understand while being factual and relaying the correct details. Her newest book, 'Uncle Nehru, Please Send an Elephant' is about Prime Minister Jawaharlal Nehru's 'Elephant Diplomacy' where children all around the world wrote letters to the Prime Minister asking him to send elephants to their country.   
During the interview, Devika and I delved into topics converging around the importance of the past and how it contains the answers of the present, and I got to know a little bit more about the author and her passion for history. 
Building relationships with people through literature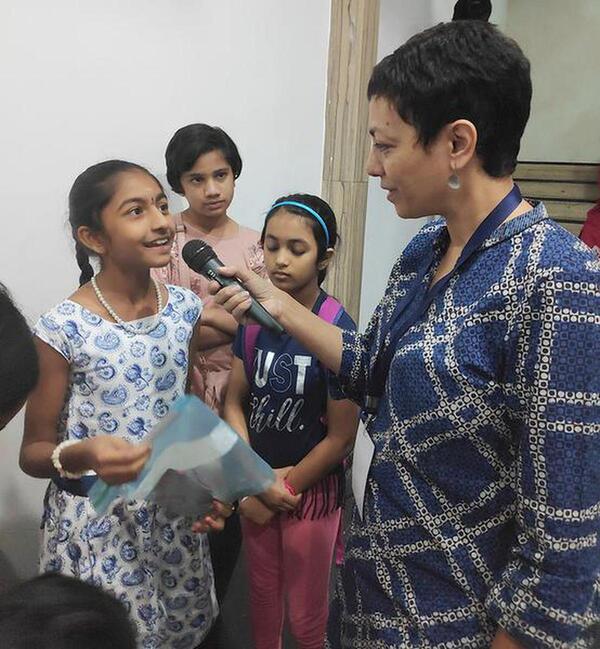 Devika Cariapa with students discussing History.
Discussing Miss Devika's childhood and her own children, Devika shared how her love for books and literature was heightened in boarding school where her teacher would read a story to them every night. Not only did this make young Devika eager to hear more of the story when left on a cliffhanger nightly, but we spoke of the connection sharing stories can form. "You'll never forget those stories because they were told to you by someone special." The bond these stories form are unforgettable because it's such a special thing to experience together. 
Once older, Devika's job would have her travel away from her kids for months at a home. She did not like leaving them and so while traveling, she wrote stories to them so that they would still be connected. So while traveling, she wrote stories to them. It started off as fiction, but wanting to hold on to her roots and including her children in her passion, she incorporated archeology in these stories and once again created a connection through literature. 
Following her father's footsteps and gaining a passion for history
Author Devika Cariapa's passion and interest for history blossomed from the love her father,  an Army man, had for the subject. In our conversation about the role archeology and history plays in her life, she talked about how there's more to the subject than just learning and memorizing dates and information. Her father being an example of the same, "His love for history consumed every sphere of his life" the author shared along with how his passion for history made him a better soldier. She talked about how his knowledge helped him be more aware and understand his surroundings better. 
History forms the foundation of life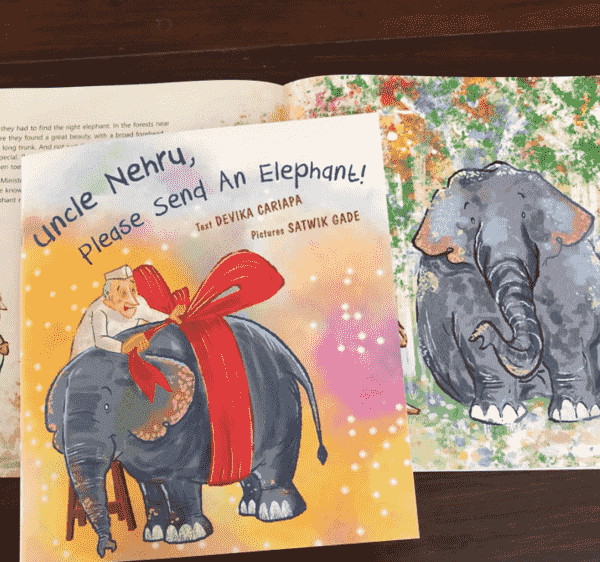 Read Unclue Nehru on GetLitt! HERE
"There's nothing tangible that comes out of history….. But the learnings that come from history, the discipline of history can be the bedrock of anything you want to do in life" 
Going deeper into the conversation about the importance of history, Miss Devika and I talked about the foundation the subject can form for anything you want to do in life. 
She mentioned, "History is a discipline and has its own right and methodology……How you understand the subject can be very vital to how you like your life." She further elaborated on why the subject should be relevant and appropriate. 
The discussion led to how our present is the product of the past, and to understand what is happening today, making those connections to the past is imperative. History gives us those links that connect the dots and bring the past and present together. 
Different perspectives form different stories and uncommon themes in History
As a chance to get to know the Author better, I asked her:
"What an interesting theme in history that would be fun to write about?" 
Referring back to one of her earlier answers about how she liked reading murder mysteries, Miss Devika pointed out what a marvelous book 'The Great Murderers of History' would be. "Actual murders in history [would be interesting] because they've had a lot of books on mysteries that have come out" 
Bonding over our mutual love for adventure and mystery, she also pointed out how the stories of great explorers and adventurers in history would be fascinating to read about as they traveled a world different from the one that's been explored and as discovered as it is today.  
The idea of reading more about famous people in history but from these different angles brought up the discussion of perspectives. As wisely said by Miss Devika herself "History is not written by one person or one scholar." There are different perspectives on every event we read about and these narratives can be quite different from each other. She also shared that the biggest step when she writes her books is the research and fact-checking that goes behind every piece of information. How years and life's worth of work and research end up in just 1 or 2 books and how in that sense the subject can be a tough one. We also discussed how as more information is uncovered and research is done, history can change, and the narrative we all know could be different.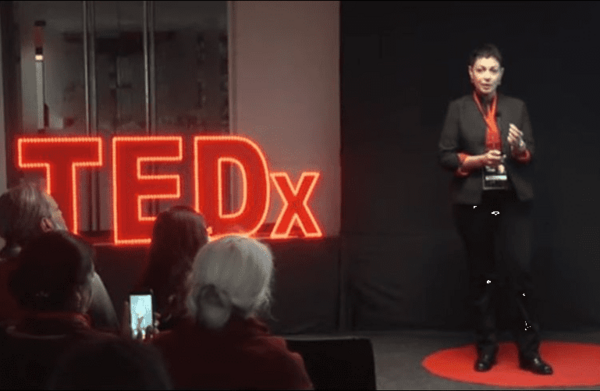 Devika Cariapa at her TEDx Talk titled 'Archaeology doesn't fly planes.'
When does the past stop repeating itself
We've all heard that history repeats itself but as pointed out by Miss Devika, "If you haven't read or understood history, you will not realize the pattern repeating itself until it impacts you in a terrible way." History can be used as a kind of guidebook because all the conflicts we face today are developed repetitions of what has happened before. The mistakes of the past can be used to stop the conflicts of the present. Unless we look at the present from a different perspective the past will keep repeating itself. 
Some Advice from the author herself
Towards the end of the interview, I asked the author to share a few words of inspiration for all the young readers and writers out there and she couldn't have concluded it more perfectly than by sharing one her favorite quotes by a South African author, Nadine Gordimer,
"Reading is the Guru of writing, so read as widely as you can."
Like this?
Read: Author Sowmya Rajendran: Changing the World One Book at a Time
Read more: In Conversation with Indie Publisher and Author Darcy Pattison
Siya Agarwal
My name is Siya Agarwal and I go to Aditya Birla World Academy. I think I'm a pretty versatile person and I can adapt well to most things I try, but that strength is met with my lack of patience which makes it hard for me to accomplish some of the things I try. Some things I love to do instead of studying are reading, writing and playing basketball. I love collaborating and working with new people, getting to know them in unique settings and circumstances. I also love to escape reality in a fictional world and live different lives from the books I read or movies I watch. This is why passion for reading and writing go hand and hand and why I'm so excited to be part of the Getlitt! Editorial Council and learn more about the power of words and how they're conveyed in different writing forms. Siya Agarwal is part of the GetLitt! Editorial Student Council, a 10-week, literary initiative aimed at getting students actively involved in reading, writing, and editing.