In Conversation with Indie Publisher and Author Darcy Pattison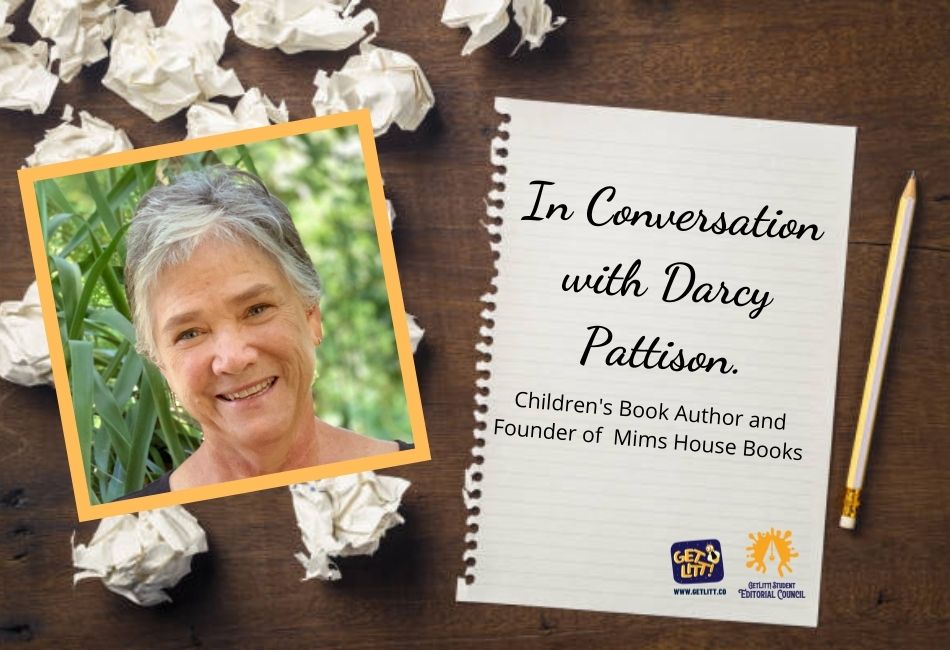 Many may know Darcy Pattison as an accomplished writer and indie publisher. However, after our 40 min interview,  I realized that Ms. Pattison is much more than that. She's a volcano-riding adventurer, an animal lover, an incredible quilter, and a farm girl at heart.
Intrigued? Well, let's uncover the rest of Darcy Pattison's unique traits and her journey through the world of indie publishing.
Darcy Pattison is not only the author of several books varying from science fiction to fantasies, children's storybooks to adult fiction but also a blogger who has written a lot on indie publishing and creative writing. Some of her fantastic creations include The Blue Planet World series, 'The Wayfinder', 'The Falconer', 'Longing for Normal' and many more! All of which can be found in GetLitt!'s library.
In this interview, she opens up about her journey as an indie publisher and a writer and also shares some fun-filled and lesser-known stories from her past.
So, let's begin!
"Indie Means Indie"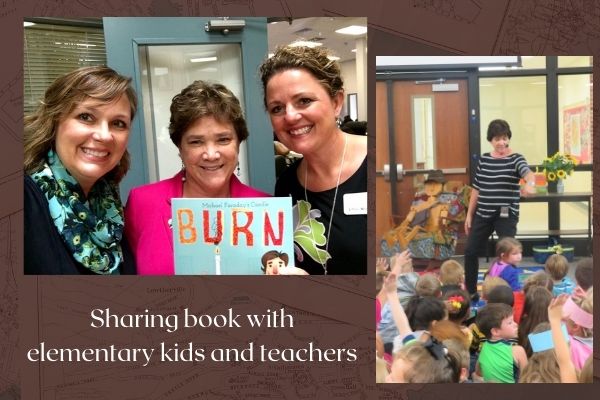 The above heading was taken from Ms Pattison's blog, which was one of the main inspirations for my interview with her. It's where all my questions sprung to life. Interestingly, when I asked her about her journey as a writer and if writing was her main choice of career, she revisits her past and tells us that her actual dream was to become an astronaut!
She knew that she would have to do something else as her eyesight was the spanner in the works because it did not match the requisites for becoming an astronaut. But, this did not limit her. Her next target was to become a chemist. Soon, she received her degree in speech pathology and audiology. Fun fact, this career experience included working with people having hearing disorders, and teaching children with learning problems to improve their speech.
So how did she get into the literary sphere?
Well, reading books to her children was the turning point. It inspired her to author children's storybooks herself. As a mom and a natural storyteller, she felt that children's books, in particular ones that focus on her most-loved topics – science and nature – were her true calling. Since then, she has written an abundant collection of books like the Kittytuber series (recommended reading for all the cat lovers out here!) and a personal favourite, 'I can make Wise Choices.'

Darcy Pattison's Journey As an Indie Publisher
Indie publishing is the process of bringing a book to publication without going through a traditional publisher (Wikipedia). Talking about her indie publishing story and why she founded Mims House Books, shes says her, "main idea was to bring books into the hand of the readers. With the evolution of "digital explosions", writers can now choose to get their books directly into the hands of the reader, that too at a very low cost."
"I think it's definitely the way of the future."
Curious to know more, I asked her what her biggest hurdle has been in her journey as an indie publisher. She believes that the lack of information on this topic can be counted as one of the most difficult things she has encountered. This is what encouraged her to write blogs on indie publishing, so that others may not face the problems she had. Ms Pattison also mentions that since self-publishing is something new there are very few examples to learn from. And, that experimenting is needed at each and every step of this arduous journey. A key take away I got from discussing this topic is that – focusing on what works, even if it's less is the key to achieving your goal as an indie publisher.
"I try to create a business that puts my books in the hands of the readers, that's always what I care about. I am very excited that my books are on the GetLitt! App and children in India can read my books. That's ultimately what every author wants!"
Adding to the above statement, an excited Ms Pattison says that she feels extremely elated seeing her books win awards and getting positive reviews. Despite the stiff competition, when her books win awards it gives her the satisfaction that it was the right decision to take the less traditional route and become an independent author/publisher.
Fun Fact: Her books have received the Best Science Books of the year awards by the National Science Teacher's Association not once, not twice but four times! That's definitely super motivating!
Here's her piece of advice to budding indie publishers:
"You have to have the right attitude. You have to be willing to try and fail many times to find the things that work. "
Conversing with Ms Pattison made me realise the difficulty level of things in the publishing world and how a positive mindset can overcome them all! I completely admired her positivity, hard work, persistence, and dedication she has towards her work.
For the Love of Books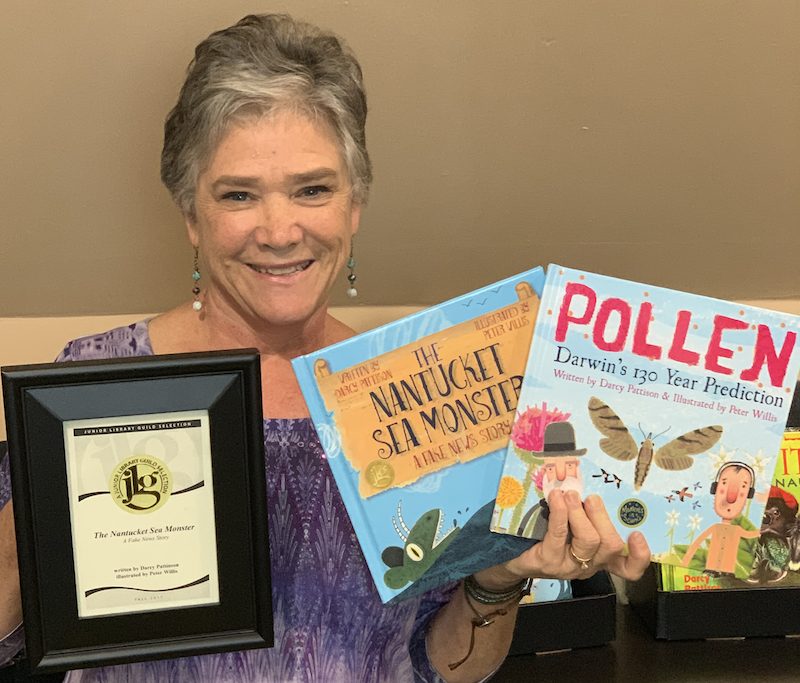 Picture Courtesy: Independent Book Publishers Association
Darcy Pattison has written novels, picture books, non-fiction for children as well as adults. Essentially, she has ticked them all off, on her 'writing bucket' list. But, which does she enjoy writing the most? That's something I had to get to the bottom of because reading her books, I could tell they come from a place of love for books, science, and nature.
Answering this somewhat complicated question, she says "Mostly I like children's books. However, I love all of my books. Non-fiction books because they help me delve into the facts, they let me try to explain it in a simpler way so that people can understand it. I like that thought process. But I like the novels too because I like inventing things and making up stories. I like that science fiction allows you to talk about big topics in a way that's acceptable."
She also talks about the importance of science which has now gained paramount importance due to the Covid pandemic. Although it might not be interesting for some people, but as a "citizen of the world," as she puts it – it's important to be aware of the science behind it.
"We need science, it's the backbone of our lives"
So, what is it about science that inspires Ms Pattison?
Well, for many of you who don't know, Ms Pattison is a bit of a scholar at science. Even as a young girl, she could understand complicated concepts easily. That's why, she knew that her love for both books and science were complementary. And, it's these building blocks that help her explain scientific facts in an easier and simpler way for children to understand.
"It seems to be a natural fit for me that my ability to simplify things and explain it in a way that kids will understand, it just goes with my love for books."
Ms Pattison also reveals that her favourite genres are science fiction and fantasies. It was her brother who introduced her to these genres by giving her a paperback versions of  'Dune,' a science fiction book written by Frank Herbert, and the 'Lord of the Rings by JRR Tolkien. These two books were a big influence and gave her the nudge to read more fantasies and science fiction which gradually developed her interest to write in these genres too.
"Making up the worlds, creating the backgrounds and the cultures of that world is just fascinating to me. Yeah, I love it!"
As someone who has read many of Ms Pattison's young adult fantasy books such as The Heartland Tales series and The Blue Planet World Series – let me tell you, when it comes to epic world-building, Darcy Pattison is incredible! And it's no wonder her books and characters are so adventurous. That's because, the author herself has an adventurous streak, which she infuses into her books.
The Adventures of Darcy Pattison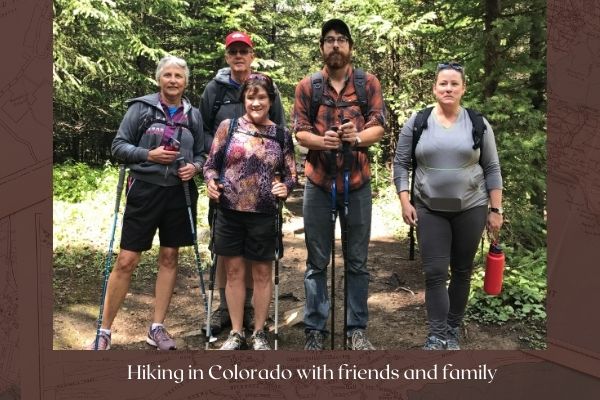 My conversation with Ms Pattison was extremely captivating. I loved learning about indie publishing, science fiction books, etc. She had explained everything so brilliantly. However, it was her thirst for adventure, that got me hooked. Ms Pattison dived into her love for travelling and also shared anecdotes from her childhood that were completely unknown.
Residing in the mountains, as a child, near the Continental Divide, she was brought up on a ranch that was surrounded by nature and animals (maybe that's where the love for adventure originates from). Ms Pattison's upbringing was totally different compared to others. She was surrounded by a lovely family of 6 siblings, a beautiful large ranch, many animals, and of course, the scenic beauty of nature.
Living away from the city, life in the mountains was calmer and pleasant. And, Ms Pattison's enthusiasm while talking about it reflected what a great impact it had on her. It was an integral and indelible part of her childhood.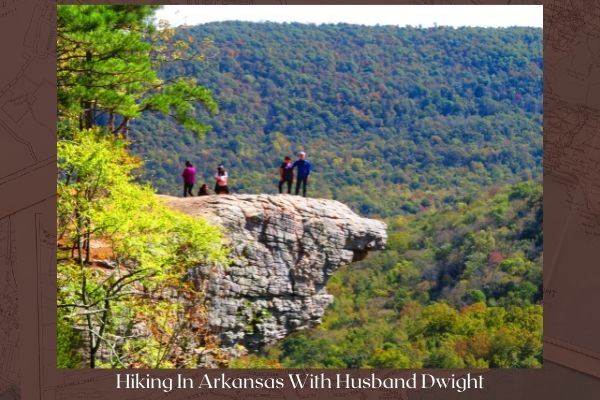 On her 10th birthday, Ms Pattison ALMOST climbed the Continental Divide which was situated close to her house. She lived a mile away from the Divide and her house was situated at a higher elevation. Which she says was an advantage, but I still think it's an amazing feat! While most of us would like to celebrate our birthdays indoors, Ms Pattison's adventurous instincts prompted her to climb the Continental Divide. Although she did not climb right from the bottom, she surely had a memorable 10th birthday.
Apart from her hobbies of reading and travelling, she also developed the hobby of quilting.  She learnt this art form from her mother at a very young age. In fact, as I was interviewing her I noticed a large wall hanging she created, right behind her. The colours, symmetry, and precision of the hanging quilt were exquisite. It's no wonder that her quilts have won recognition because they are extremely artistic and wonderful. Don't take my word, you can have a look for yourself as well:
"After playing with words all day I just like to go play with colours."
And, with that lovely quote from the author, my interview and article comes to an end. Talking with Darcy Pattison has changed my thinking process about publishing. But, it helped me realise the importance of hard work, resilience and perseverance in whatever you do. From her journey as a little girl climbing the Continental Divide, to starting Mims House Books, a thriving publishing company,  – Ms Pattison is truly a role model. And it was so very kind of her to answer all my questions so patiently and sweetly.
I hope this was an informative read and was particularly helpful to all the indie publishers who are working their way through their journey!
Like this?
Read More: Five Minutes With Children's Book Illustrator Tanaya Vyas
Read more: Storytelling Session with Srividhya Venkat And Natasha Sharma!
Ritika Kalantri
Hi! My name is Ritika Kalantri. I am a grade 9 student at Bombay Scottish School, Mahim. A passionate writer, avid reader, and travel enthusiast, my hobbies include playing badminton, dancing, and singing. I am passionate about becoming an entrepreneur in the future. My other fields of interest include writing and debating. Want to describe me in three words? Well, here you go: Hardworking. Determined. Focused. I love to write about social issues, especially those that are serving as hindrances to our development. I wish to write my own blog soon and get more experience in the field of creative writing which I am currently pursuing just as a hobby. Can't wait to make a change in this rapidly evolving world! Ritika Kalantri is part of the GetLitt! Editorial Student Council, a 10-week, literary initiative aimed at getting students actively involved in reading, writing, and editing.