"My journey with books" – Siya A, 9th Grader Reflects on Her Love for Books!
Books are common elements in our life and we've always used them in different ways, like for school, for advice, to excel in our hobbies and in many other forms. But the one constant in all these forms of reading is that no matter how we use books, they can always be sources of comfort and inspiration.
For me, the greatest power of books is that we could all read the same ones but none of us would perceive them in the same way. Through the GetLitt! Student Editorial Council (GSEC), I realized that even 2 different versions of myself, wouldn't perceive the same books in the same way. It's this realization that unintentionally led me to revisit books I used to read when I was younger, and compare my opinions of what I think of them now versus what I thought of them when I first read them. It was this revisiting and the nostalgic memories it brought up, that led me to understand that the difference in my opinion was due the fact that my relationship with books is very different from what it used to be.
My parents love to read.
Due to my parent's love for reading, I was fortunate enough to have been surrounded by books all my life. But like every other child, the more my parents pushed me into reading, the more I pushed away. For the longest time, I despised books and anything having to do with reading. I didn't have the patience to sit in one spot and frankly I found all those words on my page incredibly boring. But that did not stop my mother. Somehow though I didn't actually read anything, books were the most vital part of my childhood. I was taken to writing workshops and book launches and spent weekends in bookstores. I would flip through books and try to figure out the story through just the pictures while my mom tried to reward me for reading at every chance she could.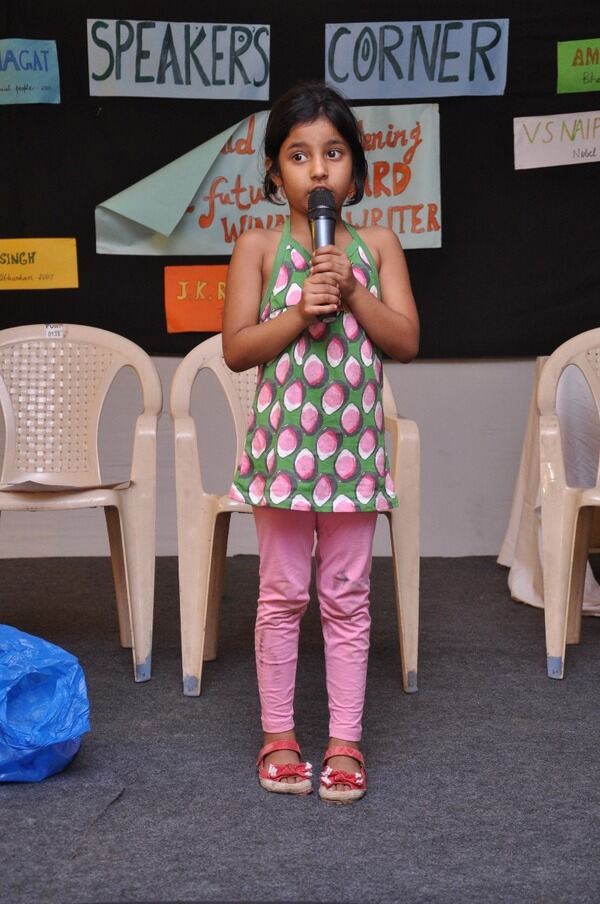 What was so special about this experience was that though the actual reading aspect didn't fascinate me, the stories did. So as an alternative I would make my own stories. I remember one summer at my grandma's house I found some flowers, leaves and stones and made my own story from it all.
I found ways to express my creativity beyond books even though they were always a lingering constant in the background of my life. This sort of hatred for books I had also helped create very special bonds between my family and I. During my GSEC interview I was asked about what would make me a valuable addition to this team, and it was only then I realized that making my own stories and forming special relationships with others through these stories expanded my imagination so much that I can now look at things from a unique perspective. A perspective that everyone else might not see.
Fast forward to the pandemic in 2020
Lock down was when I lost the comfort of my everyday routine.  Spending so much time alone, led to me reevaluate who I am and I came to the realization that I wanted to be a better version of myself. I also wanted to find better footing with my friends and to relate to them better, so I finally read the popular Percy Jackson series that they had all read.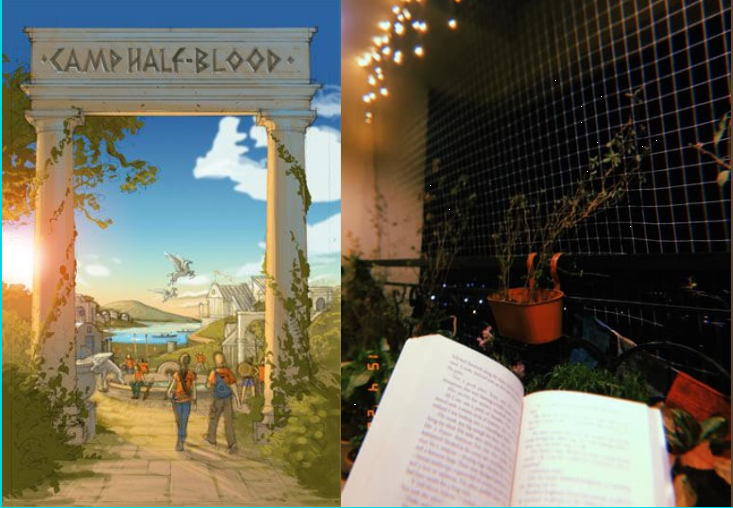 While the initial start of reading it was a little hard, especially after not having read for so long, I realized that the experience was very different than before. I wasn't constantly checking how many pages were left to finish the book, or glancing at the clock to see how much time had passed. The biggest shock of all was how I was able to immerse myself in the series. I could imagine myself at camp half blood along with the characters, or accompanying them on their quests and journeys. It was the first time I felt full blown emotions for a book.
I found that reading with this new mindset made me a better listener and calmer. It made me feel better to know that after all these years I wasn't lacking anything and I could read just like everyone else. Reading stories with a wide variety of characters led me to relate to them. These characters were like a guidebook because I could see how their actions played out and be inspired by things they did that I liked the effects of.
Slowly I started branching out.
I tried reading different genres, and finding my own taste in books. I found myself immersed in different worlds throughout the journey of reading. This felt like a blast to the past because I started going to bookstores again- but unlike the previous times I was the one begging my mom to take me. I used stories to unlock questions I had about my life and really found a home among all the loneliness of the pandemic.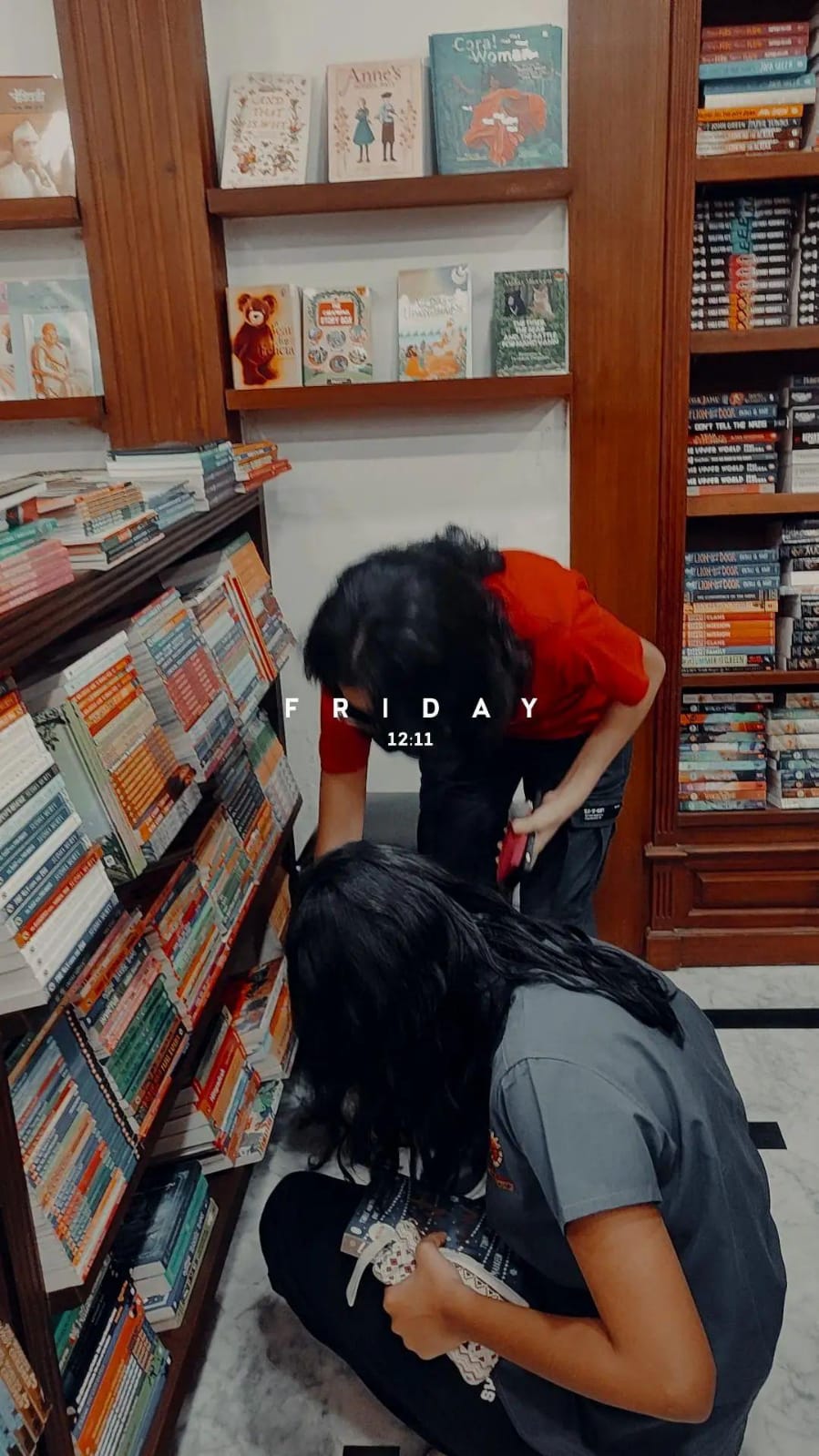 Through GSEC and the notes I made in my diary during these last 10 weeks, I got to put together all of the experiences I had with stories and books and found out about how as my journey changed, so did my writing.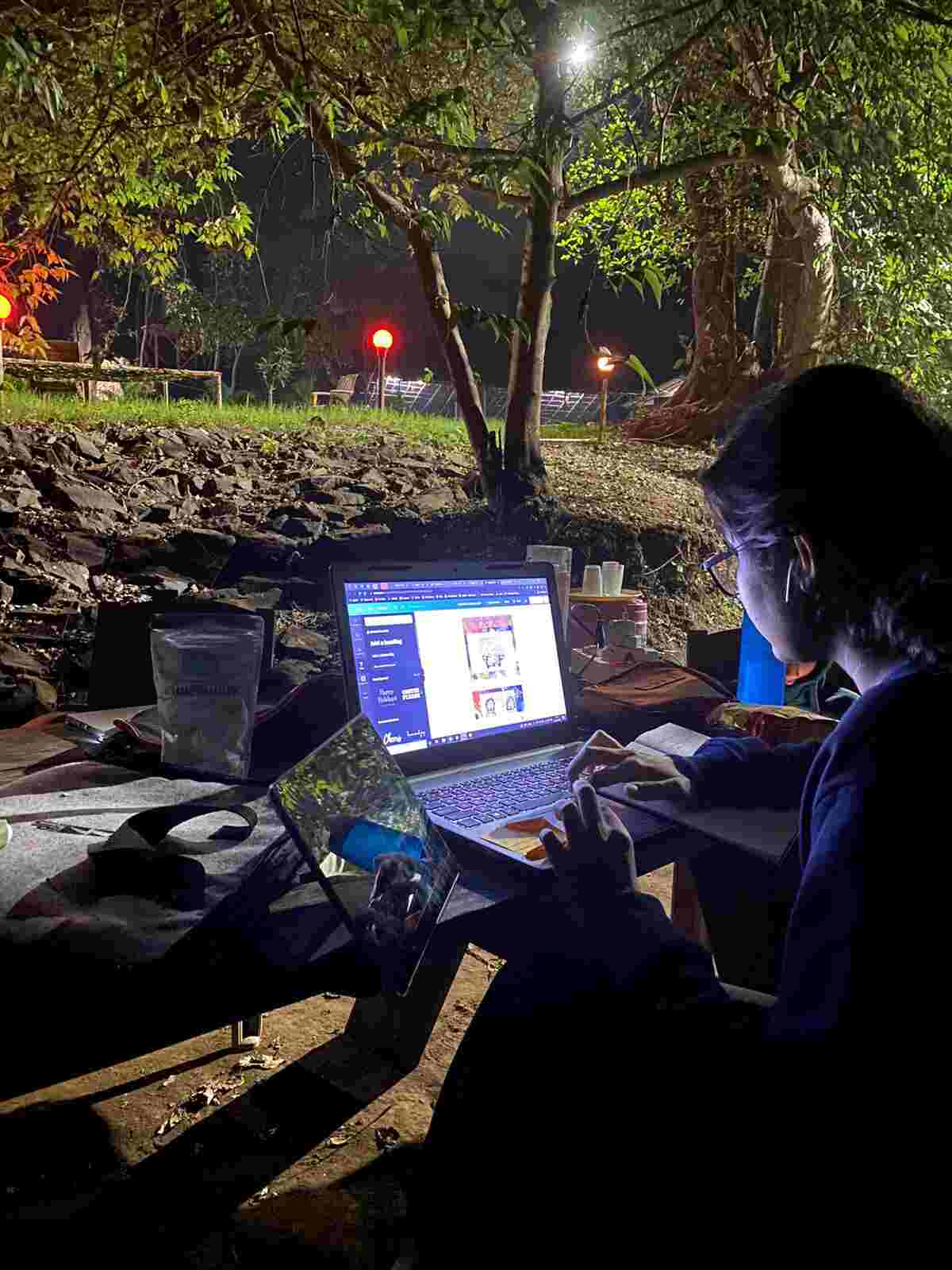 In a way, this experience helped me revisit the past with a clearer perspective. So this might be the end of this chapter of my life, but it just marks the beginning of the next one, and tons of more stories to read and share through my writing.
Like this?
Read: Do emotions have a gender?
Read more: The Young and Powerful Poets of GetLitt!'s Creative Writing Program
Siya Agarwal
My name is Siya Agarwal and I go to Aditya Birla World Academy. I think I'm a pretty versatile person and I can adapt well to most things I try, but that strength is met with my lack of patience which makes it hard for me to accomplish some of the things I try. Some things I love to do instead of studying are reading, writing and playing basketball. I love collaborating and working with new people, getting to know them in unique settings and circumstances. I also love to escape reality in a fictional world and live different lives from the books I read or movies I watch. This is why passion for reading and writing go hand and hand and why I'm so excited to be part of the Getlitt! Editorial Council and learn more about the power of words and how they're conveyed in different writing forms. Siya Agarwal is part of the GetLitt! Editorial Student Council, a 10-week, literary initiative aimed at getting students actively involved in reading, writing, and editing.