6954 Views
February 15, 2019
A narcissistic pet python, a monkey who travelled in a train, a plane crash in the Arabian Sea and a ghost in the garden. What happens when a shy, quiet boy finds himself in the middle of these extraordinary situations? Well, the boy from Dehradun, Ruskin Bond deals with them and they go on to become an inseparable part of his childhood. In this article, you will find Ruskin Bond Books List, that is part of the generation of children all over the world.
Rusty the boy lives with his grandparents in pre-independence Dehradun. He shares a special bond with everything and everyone around him, be it the people, the trees or the animals (including a tiger). His fascinating stories enthral the young and old alike. So where is Rusty, the boy from the hills now? Well, he is immortalised in a series of riveting books penned down by the magical storyteller, Ruskin Bond.
Rusty, Ruskin Bond?
Only some of us probably know that Rusty's stories are stories of Ruskin Bond's own childhood spent in Dehradun, where he lived with his grandparents.
After graduating from Bishop High School in Shimla, Bond went to the UK for further studies where he started writing his first novel.
He then subsequently returned to Dehradun and supported himself financially by writing stories and poems for magazines and newspapers. The 'Rusty behind the pen' went on to pen down several short stories, novels, essays, novellas, autobiographical and semi-autobiographical works across genres.
His contribution to children's literature earned him several awards. In 1999, Bond was honoured the Padma Shri, the fourth-highest civilian award in India, and in 2014, the Padma Bhushan, the third-highest civilian award. As a reader, he liked the works of Charles Dickens and Mark Twain. Alice in Wonderland, Just William by Richmal Crompton and Billy Bunter by Charles Hamilton also feature on his list of favourite stories.
Bond has now been a writer for over 50 years and some of his works have been adapted into movies, television series and chapters in school textbooks. His stories effortlessly take the reader to the hills, forests, countryside and small towns of Northern India.
Here is our Ruskin Bond books list of favourites.
Ruskin Bond Books List
The Room on the Roof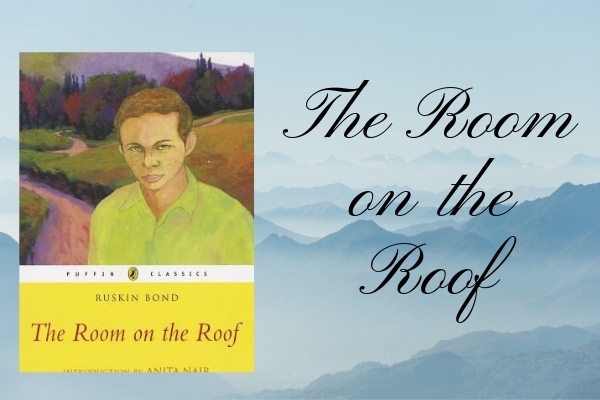 Yes, we've spoken about Rusty the boy earlier, but this story deserves a mention as it was Ruskin Bond's first book. The book was a window to Ruskin's own past, and spoke about him living in a rented room and the time he spent with friends. Orphaned, 17-year-old, Anglo-Indian Rusty lives with his guardian, Mr John Harrison.
When Rusty can't handle his strict guardian anymore, he runs away to join his Indian friends. He falls in love with India, its customs and diversity. Rusty then gets a job as an English teacher in return for a small room on the roof.
This semi-autobiographical book won the John Llewellyn Rhys Memorial Prize in 1957. The character Rusty went on to share his adventures in many of Bond's books.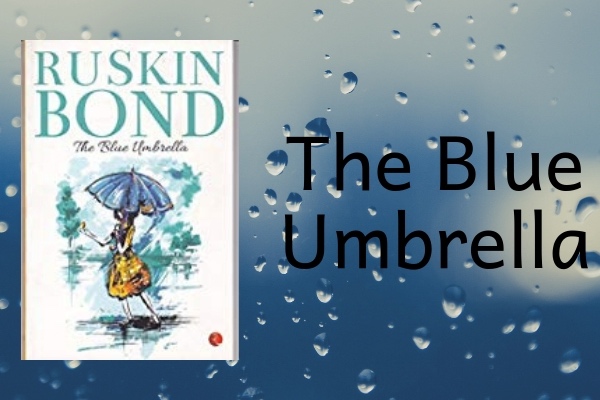 Little Binya lives in a small village in Himachal Pradesh. She is the proud owner of a lucky leopard claw pendant. One day, she is enamoured by a beautiful, frilly, blue umbrella that belongs to a tourist visiting her village.
The tourist gives Binya the umbrella in exchange for her claw pendant. Everyone is jealous of Binya's beautiful umbrella, but Ram Bharosa, an old shopkeeper, is the most envious.
He tries everything to get his hands on it, even asks Binya to sell it, but she refuses. Does Ram get the umbrella? The Blue Umbrella was adapted into a Hindi film in 2005 by Vishal Bharadwaj. It went on to win the National Film Award for Best Children's film.
Time Stops at Shamli and Other Stories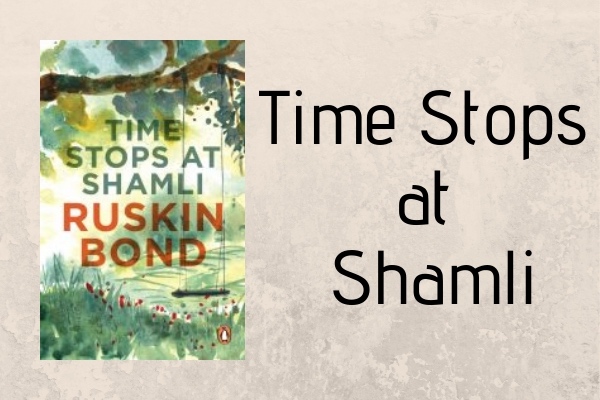 Shamli was where Ruskin Bond's train stopped for five minutes every time he travelled to Delhi from Dehradun and vice versa. This small little place is special to Bond, as he met his first love there.
One day, when Bond was returning from Delhi to Dehradun, the train stopped for more than fifteen minutes. A curious Bond stepped out to explore Shamli and ended up meeting several interesting characters.
His visit took a new turn when he met a beautiful lady. Was she his first love?
A Flight of Pigeons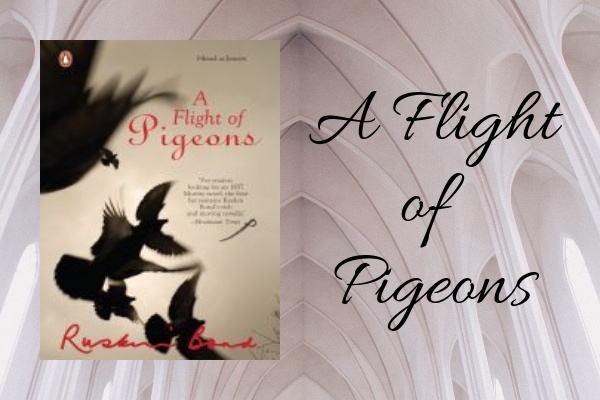 A novella which is a mix of both fiction and non-fiction, A Flight of Pigeons is about Ruth and her family who are Britishers and is set in 1857. Rebels from the Indian Rebellion decide to kill all the Britishers of Shahjahanpur. The family's trusted aide, Lala, provide them with shelter and protection but the story takes a new turn when a pathan named Javed Khan comes to know that Lala is hiding Britishers in his home. This novella was made into a Hindi movie titled Junoon, in 1978. A very interesting read but not recommended for children below 13 years.
A Face in The Dark and other hauntings: Collected stories of the supernatural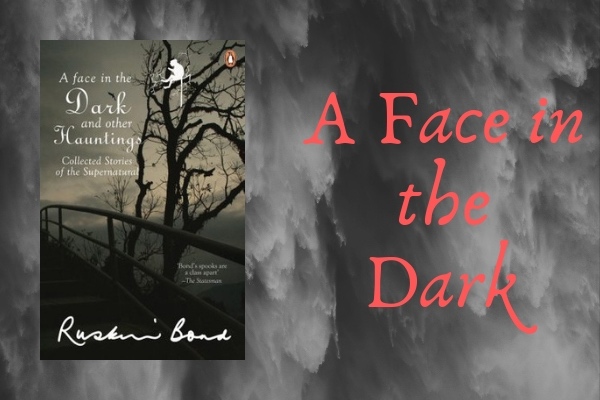 This Bond book is for those who can't get enough of ghost stories. A Face in the Dark is a collection of short stories where ghosts and paranormal events glide through the pages naturally, making you believe that they do exist. Whether it is a presence in a pine forest, strange energy in the cemetery or a boy cycling up the road on which he was killed, this book will make you see ghosts and ghouls everywhere.
Ruskin Bond's stories have an amazingly light quality to them, much like the breeze flowing between the trees of Dehradun. Many still enjoy his stories and are reconnected to an India belonging to a different era. The themes and characters of his stories are relatable for young readers even today.
Books that speak the Rusty language
Several new Indian authors are now coming up with engaging books for children, and many of these are on themes that have a similar flavour to those of Bond's books. GetLitt! is the place for these books! Here's a list:
The Ghost of the Mountains by Sujata Padmanabhan
In the small village of Ang in Ladakh, an unexpected visitor arrives. The villagers are angry by its presence, and want to get rid of it. A young lad wants the villagers to spare the visitor. What happens then?
The Taxi Ride and Other Spooky Stories
Written by Priyanka, this book is a teeth-chattering read. For children who are warming up to the idea of ghosts and ghost stories, this book might provide enough fodder for late-night camping chats or sleepover conversations.
Sangla: A Valley of Strange Happenings
Another story set in the hills, Sangla is about Tara, a little girl who learns about the myths and tales that are home to the valley. She even meets some spirits and fights to save the magical trees that the villagers are set to destroy.
So which Ruskin Bond book is your favourite? Or do you have a favourite book on GetLitt? Whichever it is, we're sure it will be full of adventure, nature and fun, just like a trip to the hills.
Image source: penguin books india and thriftbooks.com
Like this?
Read: Book List – Can Kids Learn Math with Books?
Read More: Booklist: Indian Children's Books With The Prettiest Illustrations