Book List – Can Kids Learn Math with Books?
1868 Views
February 21, 2019
If kids can learn the alphabet through books, then they can learn math with books too! It's simple – sometimes creative thinkers need a little context to understand and learn math, that's where books come in handy. Before numbers, children learn alphabets, so, why not use their interest in reading to learn not just morals and culture, but also to learn math!
We've curated a list of books that act as a lesson plan and teach kids math. You can read these books as an after-school activity or even read them for bedtime. The core of all these books is putting visuals and a story together to teach kids maths in a way that's not just numerical but engaging.
Book List – Learn Math With Books
1. The Dog That Taught Me Math by author Sonali Shenoy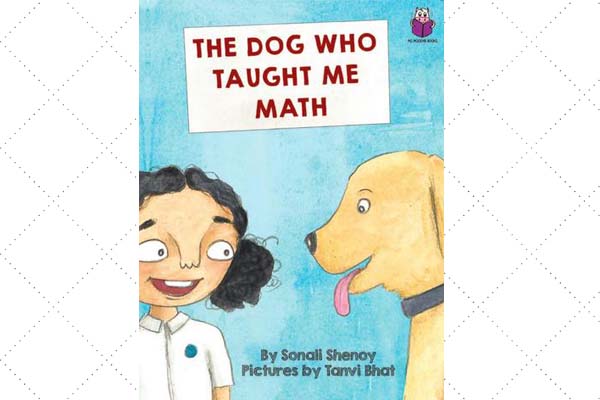 Now, here is a story that will resonate with parents, pet lovers and kids who dislike math homework. Teachers are super at teaching math but our protagonist Parvathy would have to disagree. Her favourite way to learn math is with the help of her neighbour's retired police dog, Kutti. Learning how to tackle sums with a dog's help – why we couldn't think of anything better!
Read The Dog That Taught Me Math HERE
2. More Or Less? Need To Guess by author Gayathri Tirthapura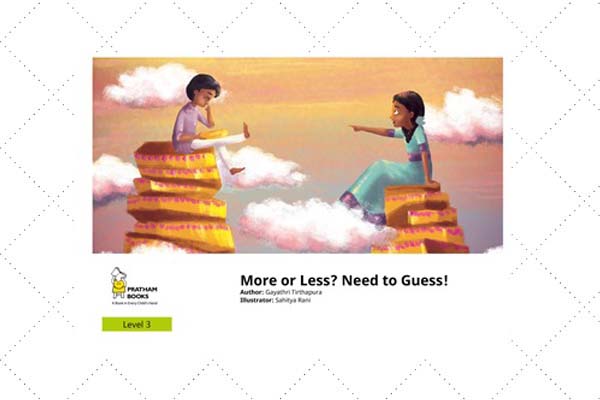 The title of the book rightly gives away the story; this book is all about approximations. Little Ranjita and Vikram have a lot of wedding mithai boxes to count, but they don't have a lot of time to count each one. Well, luckily they've learned the tricky math technique called 'Approximately More-or-Less.' Will this technique help the situation? Read to find out!
Read  More Or Less? Need To Guess HERE
3. How Old is Muttajji? By author Roopa Pai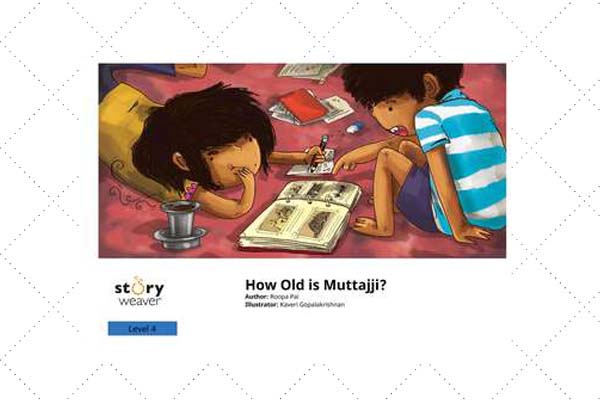 Ever wonder how old your grandmother is? Well, these 8-year-old twins, Putta and Putti want to find out the age of their beloved grandmother, Muttajji. Through their grandmother's memories, they embark on a mathematical journey through India's history, to finally arrive at her right age.
Read How Old Is Muttajji? HERE
4. Dum Dum-a-dum Biryani! By author Gayathri Tirthapura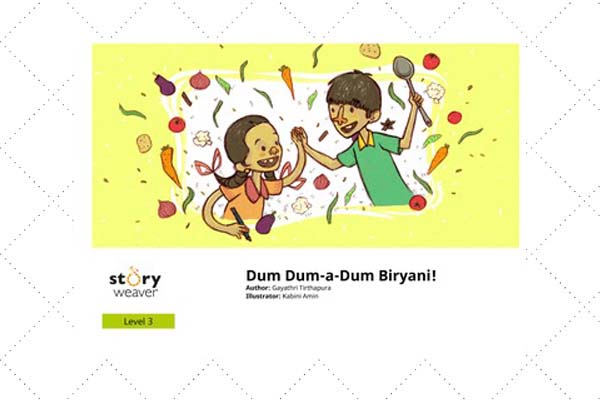 What happens when you combine a budding chef and a math wiz? Well, oodles of yummy biryani of course! Ammi, who usually makes the biryani, happens to fall ill on the same day that Saira aunty and 23 people decide to turn up for lunch. Well, siblings Basha, the budding chef and math wiz Sainabi come to the rescue. Will they be able to multiply the recipe to feed everyone?
Read Dum Dum-a-dum Biryani HERE
5. The Missing Mathematics Notebook by author Amrutash Misra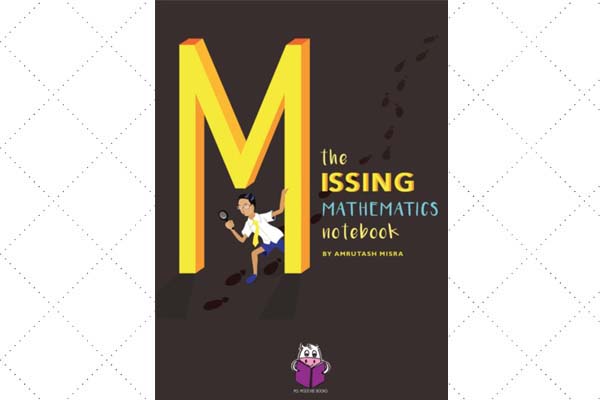 Sometimes learning to love a subject like maths is about creating enough mystery around it that it suddenly becomes intriguing. This book does just that. Student Ramanujan's math notebook has been stolen and his teacher doesn't believe him! Little Ramanujan is telling the truth though, so who stole his math notebook? We bet you'll be surprised at the end!
Read The Missing Mathematics Notebooks HERE
6. The Lion's Share by author Matthew McElligott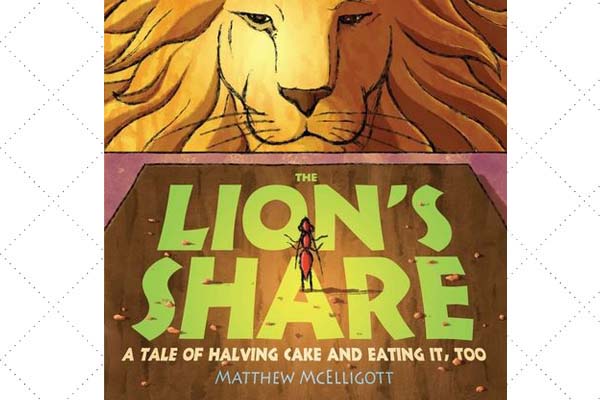 The Lion's Share
If you want your kids to learn about fractions then maybe it's time to do it through a book with animals! Ant receives an invitation to dine with Lion. However, when it comes time for dessert, all that is left is a crumb of cake that is left for her to share with the king. So, Ant decides to bake a cake for Lion. However the other guests decide to turn this gesture into a contest. Just how many cakes will be fit for the king? You'll have to find out!
7. One Grain of Rice by author Demi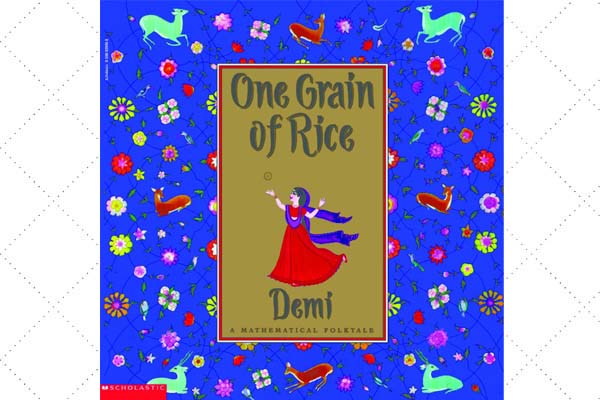 One Grain of Rice
This interesting tale is about an Indian King, Raja who kept all the people's rice for himself. That was until one day, a village girl named Rani comes up with a tricky math plan using the power of doubling to win back the grains of rice from Raja. Learn math through books like these and your kid will turn into a math wiz!
8. What's New at the Zoo? By Author Suzanne Slade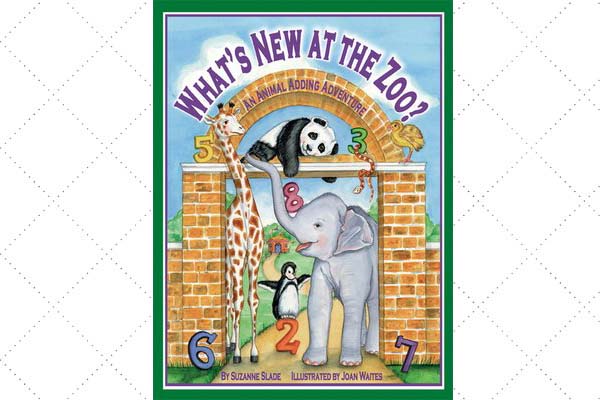 What's new at the zoo
Here is a fun adding adventure that will help with your at-home math lesson plan. Count all the animals at the zoo in this easy to read picture book that helps with addition. The simple rhyming text along with vibrant pictures really gets your child in the spirit of learning tricky math!
9. 365 Penguins by author Jean Luc Fromental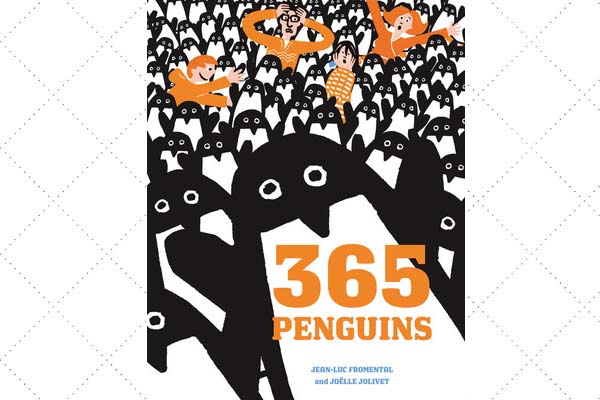 365 Penguins
What's not to adore about this beloved book. Not only does help kids learn math in a comical manner, but it also has an ecological message. The book is told from the point of view of a cheerful boy who recalls how a delivery man brings a box of Penguins to his door. The rest you'll have to read to explore!
10. The Great Divide by author Dayle Ann Dodds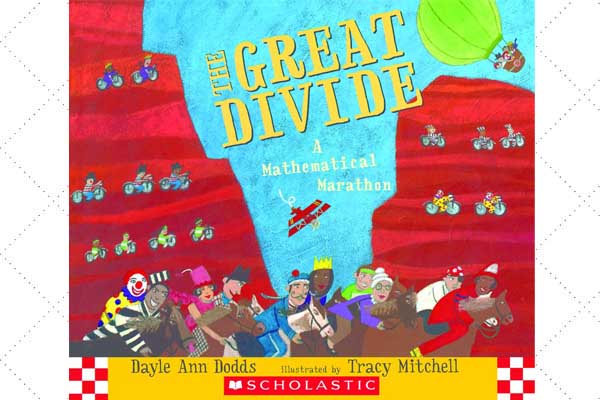 The Great Divide
Division gives even us adults a bit of a scare, however, with this charming book, division becomes fun and competitive! Eighty people are all set to race in the Great Divide, but as the contestant face new challenges, their numbers get reduced! How many will survive till the end? Well, we can't answer that for you, but your kids will definitely get the knack for dividing and learn math through this book!
Can Kids Learn Math with Books?
Yes, they can!
This lesson plan has finally come to an end, class dismissed! We hope you enjoyed our list of books that help kids learn math. These books are suitable for children of different ages, however reading these books from a young age, helps to introduce the topic of maths to your child's life in a fun literary way.
Let's hope tricky math is no long a problem for you or your child!
Happy Reading!
Like this?
Read: Booklist: Indian Children's Books With The Prettiest Illustrations
Read More: Book Talk With Priya Fonseca: What Classic English Books Should My Child
Lion's Share Image courtesy Bloomsbury
One Grain of Rice Image Courtesy Scholastic
What's new at the zoo Image Courtesy Arbordale Publishing
365 Penguins  Image Courtesy Abe Books
The Great Divide Image Courtesy Scholastic
Feature Image Courtesy Canva.com