10 Enlightening Short Moral Stories for Kids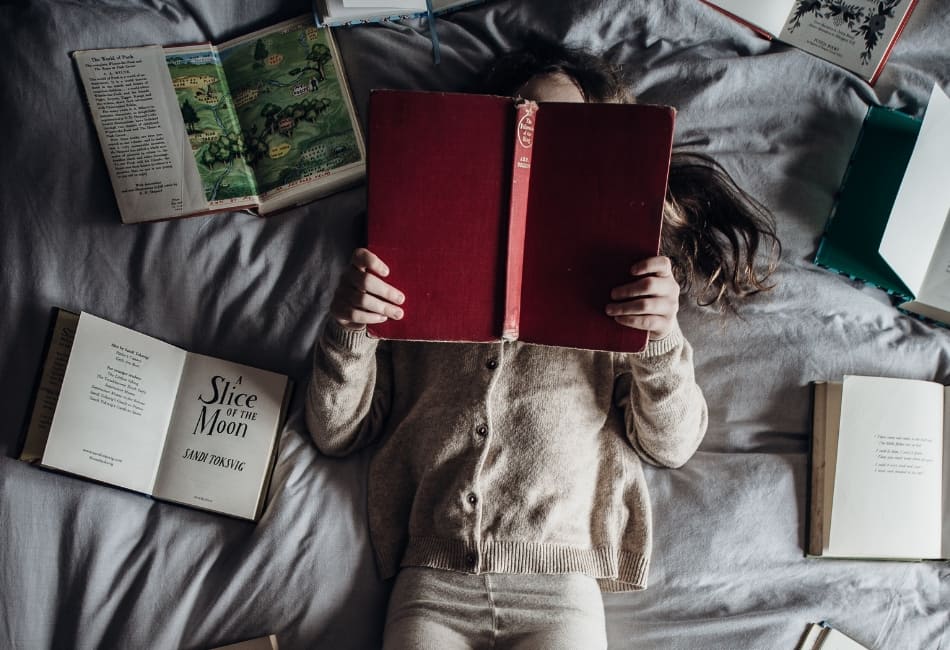 Stories are a great way of teaching kids the difference between right and wrong. Additionally, they help them gain a general understanding of basic human ethics and behavioural patterns. As children, we grew up reading and listening to the folk tales of Panchatantra stories, Tinkle, Amar Chitra Katha along with Jataka tales and we may not realize it but those short moral stories for kids have played an essential role in making us who we are today.
The values, beliefs, and morals imparted by these didactic stories for kids are the foundations of our personalities. That's why it's important to pass down these short stories with morals to make kids into well-rounded individuals.
We have curated a list of short moral stories for kids that remain relevant even today. Plus we've added a few modern stories with symbolic, underlined meanings that are hand-picked from the GetLitt! library.
Short Moral Stories For Kids
1 The Midas Touch: 
Moral: Don't be greedy, be content with what you have.
This English story for kids is about King Midas. In Ancient Greece, there resided a very wealthy king, Midas. He had everything he could have ever asked for and more, along with a beautiful daughter whom he held dear to his heart, even more than his riches.
A day came where Silenus, a satyr loyal to the God of Wine and Celebration, Dionysus, passed out in Midas' garden. Since Midas believed that satyrs brought him good luck, he went against the wishes of his family and let Silenus rest in his palace until he awoke again.
When Dionysus heard about Midas' act of kindness towards his friend, he decided to grant the wealthy king a wish. Midas wished that anything he touches must turn to gold. Even though Dionysus was aware that this was a recipe for disaster, he granted the wish anyway. Midas was ecstatic – he went around touching the most random things in the garden and palace to turn them into gold. When he picked up an apple, it turned into a shiny gold apple. All the courtiers were very fascinated.
Midas had never been happier…in all his excitement, he hugged his daughter, forgetting that anything he touched would turn to gold! Hence, his daughter took the form of a lifeless, gold statue. Realizing what he had done, Midas ran to Dionysus and begged God to save his daughter. Complying with his wish, Dionysus saved his daughter and took away all of Midas' powers too, claiming that it was for the best. Midas had learned his lesson and lived the rest of his days satisfied with what he had.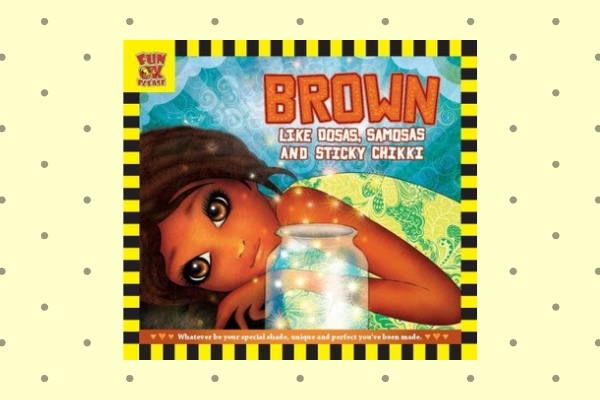 Moral: Beauty comes in all shades
This story revolves around young girl Samaira, a young girl with caramel skin who loves the colour brown. One night, she tumbles into a magical realm where she encounters a dilemma pertaining to the colour of her skin, in which she has never seen any flaws.
A strange purple lady with magic powers, Anahi, makes Samaira a very unusual offer. She tells Samaira that if she'd like, the purple lady could lighten the colour of her skin. This did not appeal to Samaira whatsoever! In fact, she elaborated why she took pride in her skin tone, the way her mother had always taught her to. Each time the purple lady offers Samaira lighter skin, she respectfully declines and expresses that her self-worth and beauty cannot be defined by the colour of her skin.
This mature reaction sets a great example for kids reading the story as it teaches them to be patient and reject an idea in a respectful manner when it doesn't align with their beliefs. Samaira's assertiveness is inspirational and is an uplifting example of standing up for what you believe is right.
The story in simple english is extremely insightful and a must read for both, children and adults. It addresses one of the world's most complex issues – unrealistic beauty standards. The book does this in a very appropriate manner that will stimulate a child's mind – thereby acting as a tool in shaping their core beliefs. It is an empowering tale for all those who have faced issues with discrimination. It paves a path to self-confidence for these individuals. Join Samaira on her journey of self-discovery up on the fluffy cloud in the GetLitt! Library.
Read Brown Like Dosas Samosas & Sticky Chikki HERE
3 The Musical Donkey
Moral: Think before you act.
Udhata, a thin donkey who was starved by his owner, a local fisherman, went in search of food with his friend, a jackal. The pair wandered around the village in the middle of the night until they stumbled upon a cucumber field. That night, they truly relished their meal and decided to pay a visit to the cucumber field every night. Udhata eventually began to look much healthier and was able to pick up more load.
Once, after an appetizing and wholesome meal of cucumbers, the donkey insisted on singing. Knowing that this was foolish, the jackal advised him against the same but the stubborn donkey refused to listen to his friend. Even when the jackal told the donkey that his voice wasn't exactly sweet, Udhata dismissed his comment – thinking that the jackal was jealous. He told the jackal that he was happy, and there's nothing wrong in expressing one's happiness. Once again, the jackal warned him of his foolish behaviour and of bringing trouble upon himself by disturbing the guards. However, the foolish donkey would not budge.
When the donkey started to sing, the jackal interrupted and asked the donkey to wait until the jackal jumps over the other side of the fence for his own safety. The jackal decided to wait outside. On hearing the loud braying noise made by the donkey, the guard naturally awoke from his slumber. When he spotted Udhata, the guard beat him black and blue mercilessly. He didn't hold back whatsoever and channelled all of his anger onto the donkey who was truly regretting not taking his friend's advice. Once he was done, the donkey could barely move. Yet, he somehow dragged his limp body out of the field, where the jackal had been waiting for him. His friend had a sympathetic look on his face as he said, "I told you so."
4 The Clever Monkey
Moral: Remain calm and use the presence of mind to get out of adverse situations.
Once upon a time, a clever monkey resided on a tree that bore fresh, luscious berries. A day arrived when a crocodile swam up to the tree and told the monkey that he had travelled a very long distance and was extremely exhausted from his journey. The crocodile had been in search of food and was very hungry. On hearing this, the kind monkey offered him a few berries for which the crocodile was very thankful. He asked the monkey if he could visit him again soon for some fruit. The monkey happily agreed.
The crocodile came back the next day, and the day after that. Soon, this became a daily ritual and they grew to become good friends. As all friends do, they discussed the goings-ons of their lives and confided in each other.  The crocodile told the monkey about his wife who lived on the other side of the river. So, the generous monkey offered the crocodile some extra berries to take home for his wife.
The crocodile and the monkey continued to grow closer as friends and they ate berries together. The monkey would often give the crocodiles extra berries to take home for his wife. Because of how close the two friends had become, the crocodile's wife started growing jealous. She wanted to put an end to their friendship. She thought to herself that if the monkey survived on a diet of the tasty berries, his flesh must be really sweet. So, she asked the crocodile to invite his friend over to dinner. The crocodile refused because he knew that his wife was up to some nasty trick. However, she was determined to eat the monkey's flesh.
She pretended to fall ill and told the crocodile that her doctor claims that the only thing that would keep her from dying is a monkey's heart. On hearing this, the crocodile rushed to the monkey's tree and lied to him saying that his wife had prepared them a delicious dinner. The monkey happily agreed and climbed onto the crocodile's back. Halfway through, the monkey noticed that the crocodile began to sink. Frightened, the monkey asked his friend why he was doing that. The crocodile explained the situation truthfully.
The clever monkey told him that this was an unfortunate situation because he had left his heart at home. If the crocodile took him back, he would gladly give his heart away to nurse the crocodile's wife back to health. The silly crocodile fell for the monkey's clever lie and rushed back to the tree so that he could take the monkey's heart. As soon as they reached, the monkey hastily scampered up to safety and told the crocodile to tell his wife that she had married a fool!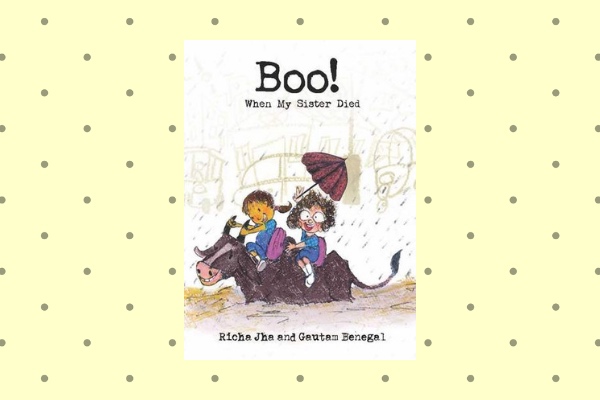 Moral: Death is as much part of life, as life itself.
This beautifully animated story deals with the closeted topic of death in a very skilful way. It revolves around Noorie, whose world collapses completely after her sister Zoya passes away. Everything in her once stable life feels shaken up.
The story picks up when her mother claims that Zoya was always going to be with her, in spirit at least, but Noorie couldn't help feeling an emptiness from within. Her coping mechanism leads her to see flashes of her dead sister in unexpected places.
The illustrations in the story are very powerful and convey a sense of darkness yet hope throughout the book. Losing a sibling is extremely horrifying and disturbing. Noorie's emotional rollercoaster conveys all the stages of grief in a child-friendly manner and introduces the concept of death very intelligently.
It shows that sharing your thoughts and feelings with someone close to you will lighten your chest and give you mental peace. This is really important as it prevents children from shrinking into a shell in order to deal with their sadness. Richa Jha, the author, has written the book considering all the factors that could affect a child dealing with grief. For all the children out there with siblings, this is the perfect read to make them realize each others' value and will lead to greater realisation of gratitude in their lives.
Read Boo! When My Sister Died HERE
6 The Boy Who Cried Wolf
Moral: Always tell the truth because a liar won't be trusted.
This is the popular story of a young shepherd who cried wolf one too many times. For those who don't know the story – it goes a little something like this.
There was once a shepherd who had no work to do, so, to amuse himself, he cried "Wolf! Wolf!" from atop the hill. Hearing his cries, the villagers came running up only to discover that he was lying – fooling them for his own entertainment. A few days later, he repeated the same trick out of boredom. Again, the villagers came rushing towards him to scare away the wolf. Alas, they were fooled once again! The villagers were brimming with anger – they were furious with the shepherd for causing unnecessary chaos in the village.
Shortly after, an actual wolf appeared. The shepherd cried mercilessly for help as the wolf attacked his sheep but no one bothered helping him out – they assumed that it was another one of his silly pranks. They laughed it off and the shepherd was left alone to deal with the horrific situation at hand. The shepherd kept telling them that he was sorry, and this time it was true – he wasn't lying. Finally, the villagers decided to take a look and realised that it was true indeed.  This time, the shepherd wasn't lying indeed. The wolf had killed all the sheep and run away.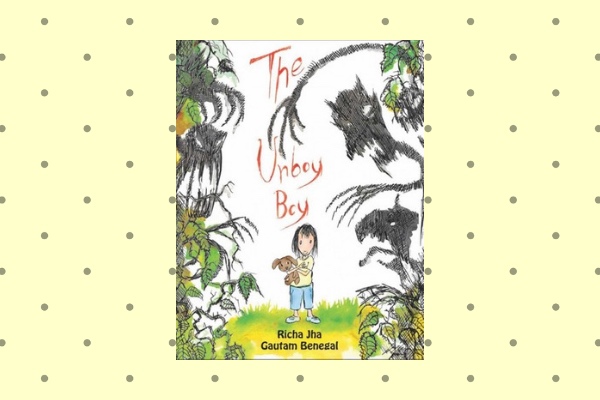 Moral: Hurtful words cause hurt feelings; Be yourself
Written by Richa Jha and illustrated by Gautam Benegal, The Unboy Boy is a moving account of diversity, gender, and stereotypes revolving around a lovely, gentle, and sensitive boy named Gagan.
Gagan is not your stereotypical boy and that's because he has a so-called 'feminine' side. His interests which include gazing at the view from his bedroom window or looking after ant hills differ from indulging in war stories and imaginary swordplay like the other boys. He is labelled as "Unboy'-ish due to the lack of his participation in typically masculine activities. A label that is used by his brother, his friends, other school children and even his grandfather – all of whom try to turn him into more of a 'boy'.
'Unboy' is just one of the many names he is called, others being  "sissy", a "chooha" or "little mouse", "scaredy cat." His only pillar of support is his mother, who encourages him to stay true to himself. Even though he was being told to act like someone he is not by society, he continues to be himself and takes pride in who he is.
In the book, there are times where he can't help but feel excluded and targeted but he doesn't let it get in the way of his kind nature and gentle personality. Despite being alienated by those who were meant to support him and love him, he never feels the need to apologise for his identity because at the end of the day, he knows that in his heart, he is a good human being. However, things change for Gagan when an unexpected incident happens. You're probably wondering what that is. Well we don't want to give away any spoilers – you'll just have to read the book to find out!
Read the Unboy Boy HERE
Moral: Where there is a will, there is a way.
When you think of moral stories for kids, this one is sure to come to mind – it's a classic and one that all of us grew up with.
A thirsty crow flew around a village in search of water. He looked for it near and far, but he failed to find water anywhere. After hours and hours of tirelessly searching, he finally found some water in a pitcher. However, the water level was too low and his beak couldn't reach the water.
He tried to push the pitcher down, but the vessel was far too heavy for that. The crow was very disappointed. He was contemplating giving up and flying elsewhere in search of water. Just then, he spotted a few pebbles lying around and an idea struck him! He collected a pebble and dropped it into the vessel. Then, another and another. He kept repeating this process until the water had risen to a level from which he could drink the water. The crow drank the water from the brim and flew home happy and satisfied!
This story is an inspirational account of a boy named Kartik who "lives, breathes and dreams football." His world revolves around the game and even though he is one-armed, Kartik is really good at the game.
When Kartik and his sister, Kavya, move from Kolkata to Rourkela, they're very upset over moving to a new place and leaving behind their close friends. It was especially frightening for Kartik because he knew that the people at his new school would judge him for having a disability. Unfortunately, he is treated as an outcast, as a freak even though he is just one of them, trying hard to make a friend.
However, what really tears him apart is his football coach refusing to let him be on the football team. The football field was the one place where he felt like the best version of himself. The only place where he felt a true sense of belonging and now, it felt like his home was snatched away from him. Will Kartik be able to beat the odds and convince the coach of his dedication to the game? Trust us this book will help teach your child the value of a good moral of never giving up.
Read Against All Odds HERE
10 The Lion that Sprang to life
Moral: Knowledge without common sense is useless.
This is the story of four learned and knowledgeable friends. Well, the fourth one, Subuddhi, wasn't exactly well educated or insightful in any sense but he possessed the one quality that his intellectual friends did not: common sense.
A day arrived when three of the friends decided to go looking for jobs in distant towns and villages. They wanted monetary gain for their knowledge. After all, there was no use of being so learned in scriptures and sciences if they were not going to gain anything back from it. The three friends did not wish to take Subuddhi along because of his lack of intellect but since he was an old childhood friend, they decided to invite him too.
The four friends set out on a long journey, moving from one town to another in search of a way to earn money. While passing through a dense forest, they discovered a bunch of bones lying under a tree. They decided that a fine opportunity to display their powers had presented itself.
The first friend used his skills to assemble the bones into a skeleton. When the skeleton was ready, the second friend chanted a mantra, which lead to the formation of flesh and meat on the skeleton. It looked like a lifeless lion. Just as the third friend was about to end the show by bringing the lion back to life, the fourth friend stopped him. Subuddhi knew that once the ferocious lion was brought back to life, it wouldn't spare them.
However, the third friend ignored his advice, made fun of him and went ahead with something that was clearly a bad idea. Subuddhi quickly climbed up a tree nearby to protect himself as the third friend began to chant, thereby bringing the lion back to life. As predicted by the fourth friend, the lion killed all three of the learned friends while Subuddhi rushed back to the village, alive.
Summary
That's all, folks! We hope you enjoyed these inspiring stories and do tell them to your children! If you're in the mood for more short moral stories for kids we strongly recommend heading to the GettLitt! library. We have books with entertaining stories that are great for character building and personality development. Let us know about your favourite moral stories growing up in the comments and share them with your children too!
Happy reading!
Like this?
Read: Indian Writer and Mom Priya Fonseca on Bedtime Stories For Kids With Pictures
Read More: How to Improve Thinking Skills of a Child