Funny Short Stories For Kids That Will Have You In Splits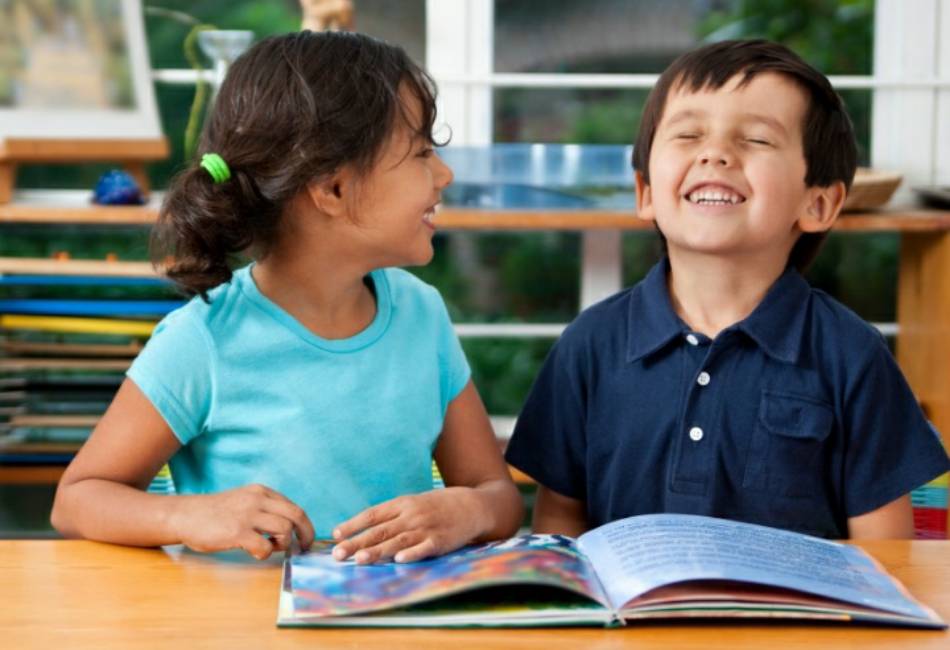 7476 Views
April 25, 2019
Comedy is and should be, a key part of one's life regardless of their age. Comedy is such a vast genre that it can be enjoyed by everyone. Children love watching comic TV shows and movies, why not extend this towards books and stories for kids as well? Stories for children are no longer limited to classic fairy-tales and picture books, now they have forayed into the field of funny short stories for kids as well. And boy, is that great? These stories will tickle your funny bone and will keep you laughing even after you have finished the book! Seems worth a try, doesn't it? Well, lucky for you GetLitt! has a wide variety of funny books for your children!
Here is our list of funny short stories for kids!
1) Phiss Phuss Boom Boom by Authors Anushka Ravishankar, Jerry Pinto, and Sayoni Basu.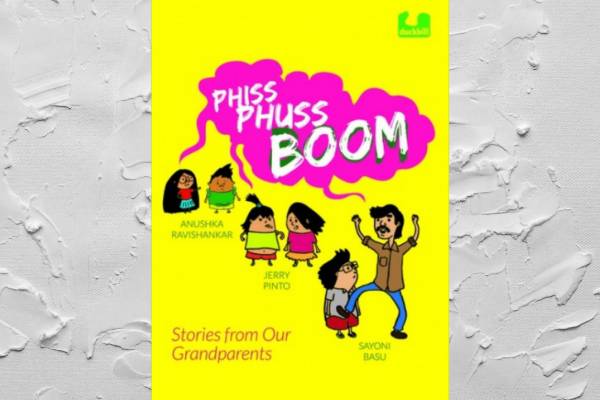 These short stories for kids are personal anecdotes by each of the authors about their childhood with their grandparents. The stories in the book scale the length of the country as we travel from Kerala to Bengal to Goa, all while laughing uncontrollably. But, the funniest part is yet to come – all stories have a common theme, flatulence! Not what you expected? Well, this unexpected turn of events will have your child smiling from ear to ear –  it really is an entertaining read!
Read Phiss Phuss Boom Boom HERE!
2) Vikram and the Vampire by Author Natasha Sharma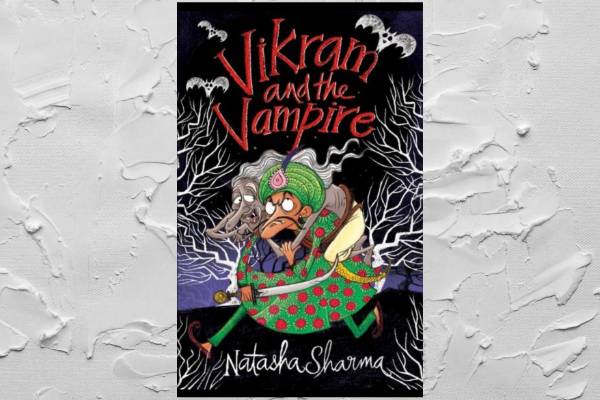 Everybody has heard of the centuries-long story of Vikram and Betal, but never in this form! Betal is now a vampire who is refusing to let King Vikram complete his tasks. Betal comes and goes as he wishes and nothing else could irk the King more. Embark on this journey with Vikram and the Vampire as they learn to move forward together. It might not be fun for King Vikram but it will be a fun read for you and your child! Each tale is crazier and funnier than the last. The hilarious pictures in the book enhance the story and make the book worth a read.
READ Vikram and the Vampire  HERE!
3) Too Cool for School by Deepthi Ganesh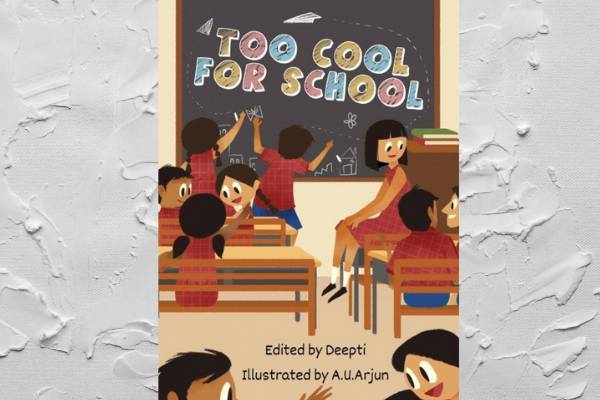 Every child has a phase where they hate the concept of school and they think they are better than it. Well, no book has reflected this sentiment better than Too Cool for School. Your child will relate to this book as it revolves around friendship, pranks and classroom antics –  something that they experience in their daily life. Each story will cause an eruption of laughter and giggles impossible to stop! He or she might even get an idea or two from this book, who knows?
READ Too Cool for School HERE!
4) Tinkle Comics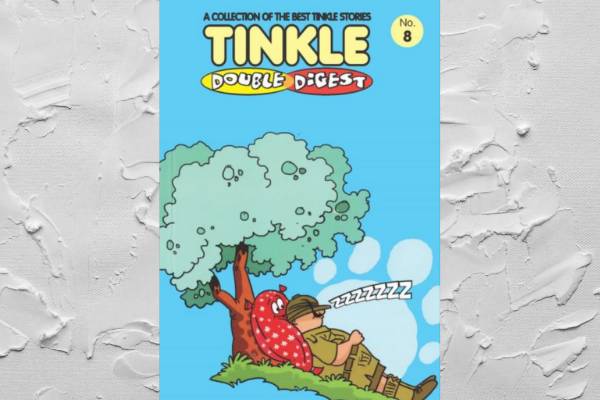 Tinkle comic books are evergreen, classic and bursting with humor – something your kids will enjoy!. Each and every edition is filled with funny and animated stories for children. Its iconic characters Shikari Shambu, Suppandi, Tantri the Mantri have reserved a special spot in our hearts. It's time we share this happiness with our kids too. There's no doubt that they will enjoy each and every short story but along the way, they will also pick up innumerable lessons and morals which are extremely important in this modern world. The cherry on the cake is that the fun does not end at one book. Tinkle continues to publish their digests and GetLitt! has over 10 of them available in the GetLitt! library for you to savor!
READ Tinkle Double Digest 8  HERE!
5) Sid & Po by Author Prashant Pinge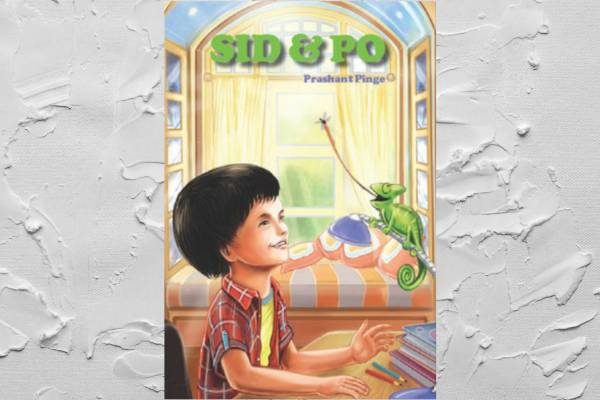 Sid is a lonely, young boy and all he ever wished for was a puppy for him to play with. Instead, he ended up with a pet chameleon whom he didn't even like, until one special moment! Sid & Po go on to becoming best friends and have the most amusing adventures together. From the terrace to the park, the pet contest and the science fair  – everywhere they go is an exciting journey. A journey your child would love to go on! Be ready to laugh at their silly follies and clumsiness because it will be a while before the laughter stops!
READ Sid & Po  HERE!
6)
Maya in a Mess by Author Meera Nair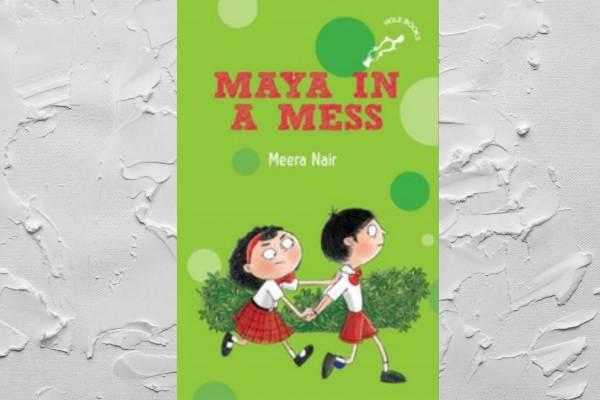 Maya is finally class monitor – a position she has been fighting for and finally achieved. She has great plans and ambitions that she wishes to accomplish in her reign, but will it all really happen according to her plans? Well, let's just say, it humorously doesn't. Maya keeps on getting into trouble- she's late, she loses vital keys and has a series of funny situations happen to her. Make sure to be right by Maya's side when she makes a mess!
READ Maya in a Mess HERE!
7) Naughty Avantika by Prashant Pinge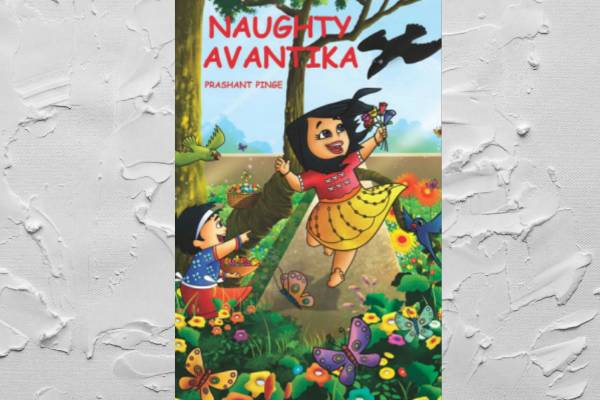 Avantika is a mischievous little eight-year-old girl whose one and only love is getting into trouble. She has this unique knack of stirring up a storm wherever she is! From her swimming lessons to her fancy dress competition and even the local dhaba – she can and will create havoc! Join Avantika on this adventurous journey and feel the thrills of being a troublemaker – you won't regret it!
READ Naughty Avantika HERE!
8. Aditi Zoo by author Amrutash Misra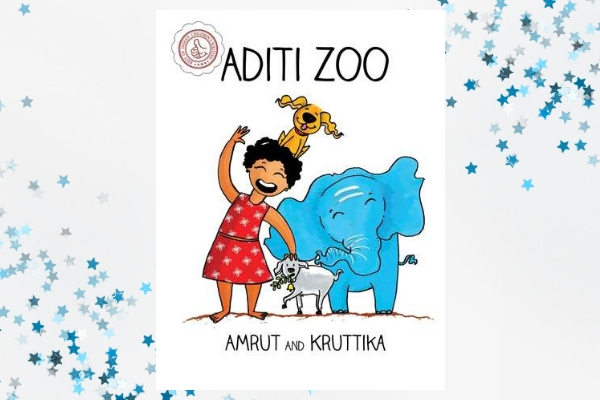 If you want to break the news about bringing a new baby into your family, this book will help. Aditi wants a sibling and keeps asking her parents if she can have one. Every time she asks though, her father sets her a new challenge before she can have a baby brother or sister. Being a tenacious little one, she excels at every challenge that finally results in her, not only getting a new sibling but also, hilariously –  a collection of animals!
Read Aditi Zoo HERE
9. The Book With No Pictures by author BJ Novak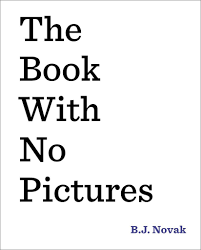 Picture Courtesy Penguin Random House
A children's book with no pictures? Yet, it exists and will have everyone rolling on the floor! BJ Novak is a renowned American actor and comedian, so it's doesn't come as a surprise that his book would be hilarious! Read this one aloud as it has a number of made-up words that will make you feel silly reading them, but will have your audience of little ones rolling on the floor!
10. Z is For Moose by author Kelly Bingham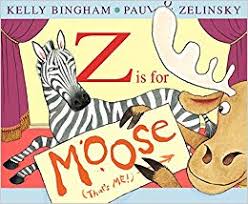 Image Courtesy Harper Collins
What better way to learn the alphabet than through a hilarious picture book! This Zebra wants to put up a simple show but his friend Moose has other outrageously funny ideas. Will the Zebra be able to get everyone to their respective alphabet pages? A riot of a book that will have you turning the pages in a fit of laughter.
11. Don't let the Pigeon Drive the Bus by author Mo Willems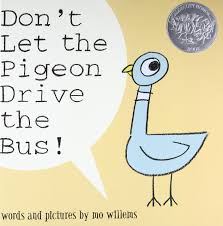 Image Courtesy Disney Publishing Worldwide
This funny picture book has a simple rule set by the bus drive 'Don't let the pigeon drive.' As you can imagine, the pigeon has some tricks up his feathers and won't stop till he's in the driver's seat! Would you be able to stop the pigeon from driving?
There you have it, this was the list of our favourite funny short stories for kids. These stories are perfect for kids of all ages and reading levels- there is something for everyone here! Your child will be enveloped by a wave of happiness once they read these books! Make sure to subscribe to GetLitt! and open the door to unlimited books and fun. Do check these books out in our library and we can promise you, the effort will be worthwhile!
Like this?
Read: Best Geronimo Stilton Books List
Read More: Books Featuring Little Protagonists