5 Tips to Make your Writing Perfect!
857 Views
January 19, 2022
Do you love writing, but feel that the wow factor is missing sometimes? Everyone wants their pieces to have quality writing, and with practice, it gets easier to achieve. That's because writing deserves both practice and dedication for it to be absolutely perfect. 
Regardless of whether it's a blog post, school book report, or story submission, any passionate writer wants their writing to be their best. Sometimes it's the wordplay that confuses the reader or the ideas that aren't translating well on the paper as they did in our head – everyone's writing has a lot of room for improvement. 
And for that improvement, there is more than just opening an editing app online. There are a lot of ways to polish your writing. Lucky for you, we have 5 tips that will bring your writing close to perfection. 
Writing Tip No. 1: Practice your writing.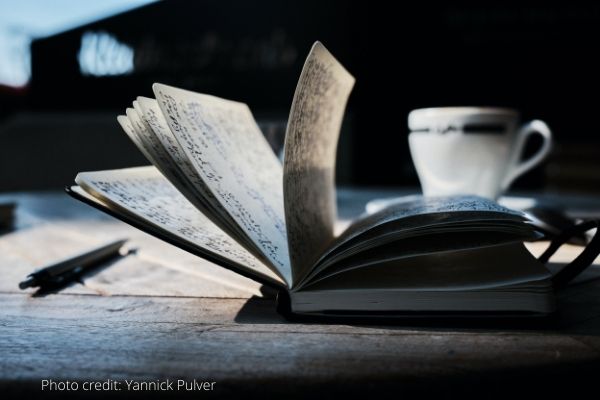 Practice is the most basic and important step for anything in life to be good. To improve the level of your writing, practice daily. Be it an email to your teacher or a silly poem, every word you write counts. Being consistent in your writing will build your strength in writing. Practice will help you recognize your way of writing and let you hone it. There are so many ways to practice ranging from just keeping a diary to getting inspiration from writing prompts online! 
Writing Tip No. 2:
Read, read and read more!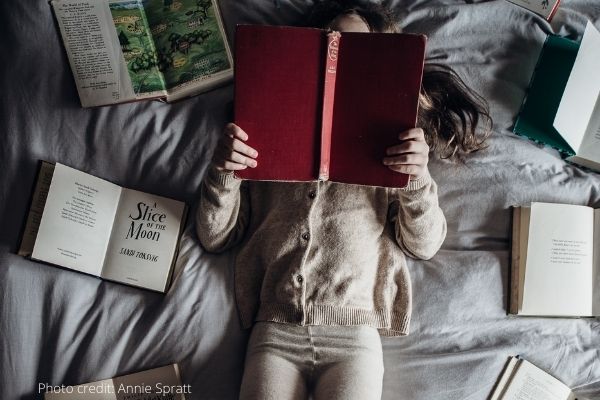 As writer Annie Proulx once said, "Reading is the finest teacher of how to write." Many people think that reading doesn't help in writing, but it does! It helps you learn how to make your thoughts clear, introduces you to new words and improves your grammar too. Reading diverse genres will help you understand style, tone, character arcs, storylines and a lot more. It also helps overcome the dreaded writer's block, because reading work by other writers can inspire, influence, and spark ideas in unexpected ways. Reading is probably the most fun and easiest way to improve your writing. Whether it's a blog post, or a classic, remember there's always a good book behind a good author. Think of it as a direct lesson from the masters of writing. 
Writing Tip No. 3:
 Don't be too fancy.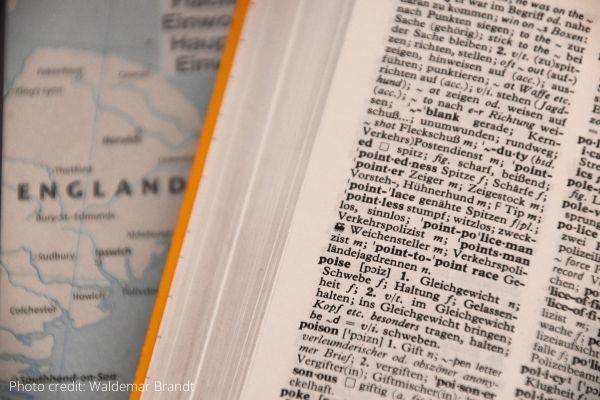 Did you know that Floccinaucinihilipilification just means the habit of estimating something as worthless? Probably not. Writing doesn't need long and fancy words, but rather, it's important to select words that strengthen your story and to help your reader visualise and evoke your intended emotion. Think of children's picture books – authors use such simple text to describe complex themes and ideas. Write as though you're describing something to someone – you wouldn't want to confuse them with big words. If you ever run dry, just pick up one of your favourite children's books. These books are created for children and use carefully curated words to create something powerful. So, next time, instead of using Supercalifragilisticexpialidocious, just use wonderful! 
Writing Tip No. 4: 
Share your writing.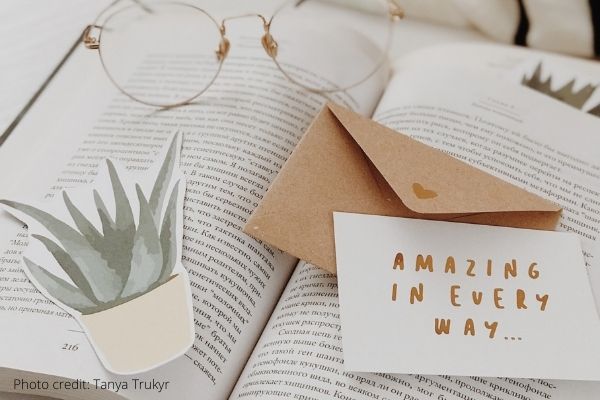 Do you have someone you trust a lot? If you automatically thought of someone, share your writing with them too! Make sure the person will give you their honest opinion and won't hurt you by being too harsh. This will give you an insight into how your audience will perceive the book and you'll receive feedback based on that. It will help you understand the little mistakes you didn't catch. This will surly polish your writing. Plus, you don't always have to share your writing with the same person.  You could do an open mic event, or start a blog or even write for your school paper/blog. The more you put your writing out there, the more feedback you will get and the more you will be able to revise and improve your writing.  
Writing Tip No. 5:
 Be unique.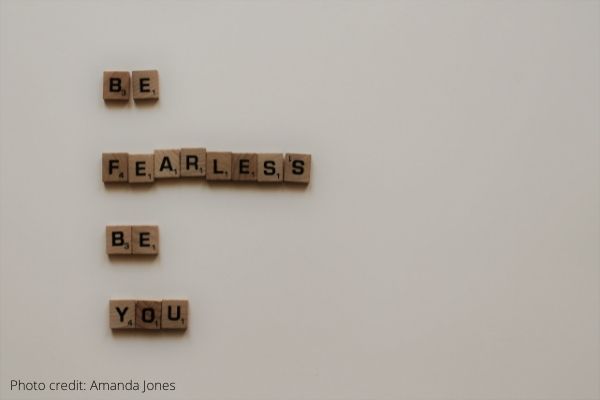 Do you like writing haikus or are you more of a sci-fi person? The most important part of writing is to make sure that unique voice stands out in your piece. If you feel that something you wrote doesn't shout 'YOU', go to the delete button (or eraser!). It's advisable to experiment with different styles, tones, and genres – you never know where your unique voice and writing style may shine. Copying is no fun either! Make sure your writing shows your great personality to the world. Go online, find the styles of writing and try them out- this method might help you find a style you're comfortable with. When someone reads your writing, they should be able to find your personality written all over it. 
Like these writing tips?
Have you practiced any of these writing tips already? Personally, I rely on my bookshelf near my bed to refresh my reading skills. I find having a daily practice of reading before I sleep, helps me wake up to fresh ideas that inspire my writing the next day. So, go on – grab your pen and your little journal and start working on these tips! Here's a little writing prompt to get you started:  'She suddenly sat up in bed. What were those creaky noises coming from above?'
Do tag us on social media with your writing sample based on the prompt above!
Happy writing!
Like this?
Read: Tips to Develop Writing Skills for Preschoolers
Read More: Importance of Writing Skills for Children
Reina Ujual
Reina is a student of Bombay Scottish School, Powai, and is currently in 9th grade. Writing, football and reading are her primary interests along with music and dance. She does all types of writing but is most comfortable with fiction stories. Her current top book is 'We were liars' by E.Lockhart (but watch out, her favourite book changes all the time). She's currently obsessed with Demi Lovato's 'Heart Attack' and reading stories on Wattpad. She likes all genres of writing but somehow usually ends up writing horror. Her music taste varies from Selena Gomez to One direction. She loves interacting with people and getting to know them. Though she'll seem to be shy at first and not talk at all, stay with her for a few days and you'll wish she'll stop talking. Tell her you love Selena Gomez and she'll become your new best friend! Reina Ujual is part of the GetLitt! Editorial Student Council, a 10-week, literary initiative aimed at getting students actively involved in reading, writing, and editing.