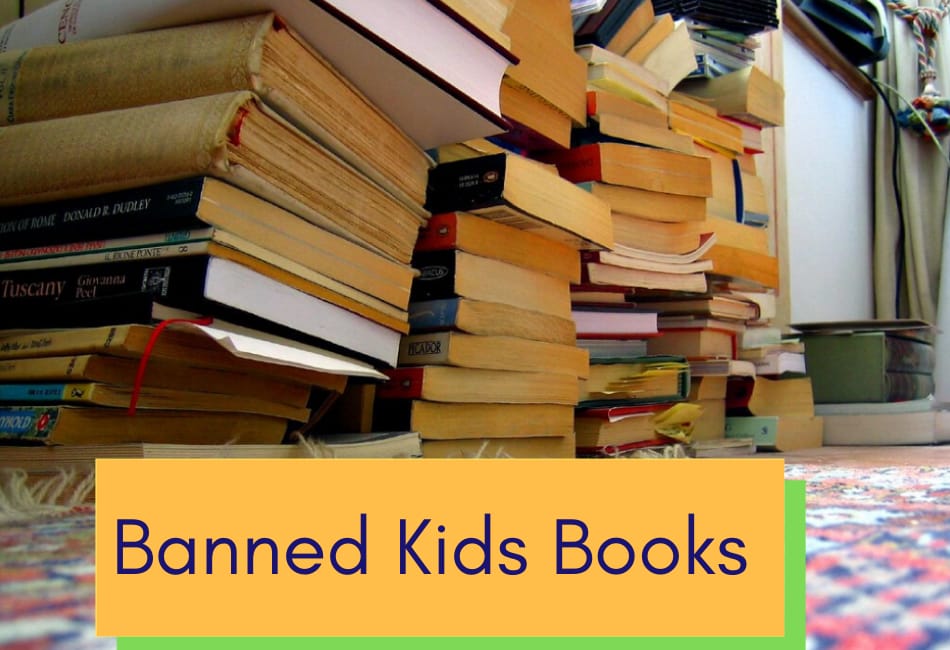 1357 Views
December 10, 2019
Banned books have that forbidden treasure allure. Ban a book and a bibliophile will do anything to get their hands on that book! There have been many great books that have been censored, banned, and even burned over the years because their subject matter dealt with something that was taboo at the time of its publication.
But what does it mean to challenge or ban a book? According to the American Library Association (ALA), a challenge is an attempt to remove or restrict materials, based upon the objections of a person or group. Banning a book means restricting free access and censoring its content wholly or partly because of political, religious, or social motives.
Banned Books Week is an annual initiative promoted actively by the ALA and Amnesty International that draws attention to banned books and urges readers to pick up a banned book to read that particular week. The Banned Books Week is celebrated during the last week of September.
A quick peek at the list of books banned by countries might surprise you. Here is a sneak peek.
The Bible banned in Saudi Arabia
Satanic Verses, by author Salman Rushdie banned in India
Canterbury Tales, by author Geoffrey Chaucer banned in USA
Alice's Adventures in Wonderland, by author Lewis Carroll banned in China
The Da Vinci Code, by author Dan Brown banned in Lebanon
Ulysses, by author James Joyce banned in the United Kingdom
It may seem strange but there is a long history of censorship even in children's literature. There is actually a list of banned books in children's literature that is updated periodically with new titles that are challenged daily. What material is worth censoring or banning in a children's book? A little research shows that the list of banned kids books is quite long and what's more, some of our childhood favourites were once on that list! What kind of material is there in a banned kids book? Books have been banned over the years for many reasons — ranging from explicit graphic imagery to talking animals that speak disrespectfully of God. Some may be challenged because they involve magic or involve images or scenes depicting childhood obscenity. Through this article, let's take a closer look at a few banned kids books and also the reason behind why they were banned.
Banned Children's Books
1. The Story of Ferdinand, by author Munro Leaf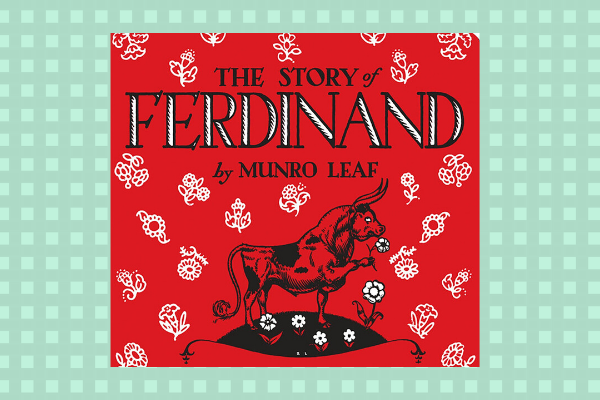 Image courtesy Grosset and Dunlap
This beloved children's classic was once on the list of banned kids books. The book about a Spanish bull that thinks and behaves a little differently and loves to sit under the shade of a tree and smell the flowers rather than fight in the ring like his peers was banned by Hitler's Germany and Franco's Spain. The bull was then seen as a symbol of pacifism and as degenerate propaganda. Hitler and Franco demanded the book be burned.
2. Wrinkle in Time, by author Madeleine L'Engle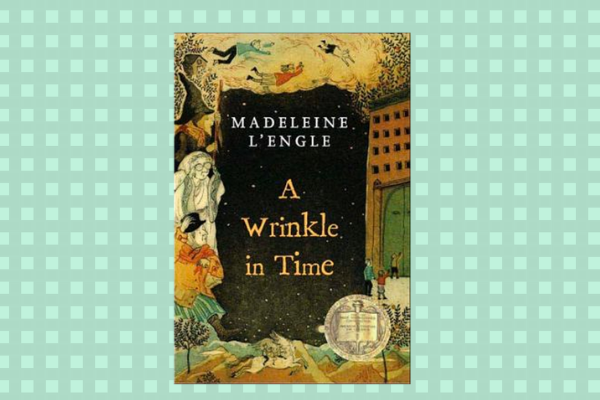 Image courtesy Farrar, Straus and Giroux
This classic book, made into a movie recently, was once part of the list of banned books in children's literature. The book is about a young girl who travels through time and space, looking for her missing father. She goes on the journey with her super smart, idiosyncratic brother and a friend from school. She is helped on this fantastical journey by three women who understand space-time travel and are mystical creatures. This 1962 book was challenged by religious groups for undermining the idea of God and presenting a story that denigrated their idea of religion. The book also marked its spot on the list of banned kids books because of the casual way in which it mixed religion with science.
3. Captain Underpants, by author Dav Pilkey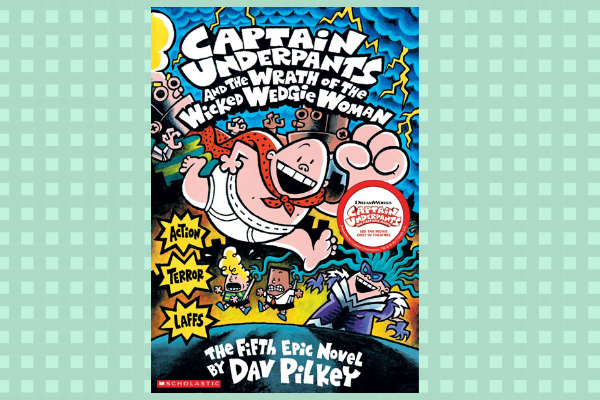 Image courtesy Scholastic
Can you believe this book was once on the list of banned kids books? This grade school favourite has been under the scanner and has been challenged by a few countries because of its potty-mouthed humour and because it depicts its characters in undergarments. Thankfully, this book has only been challenged and not banned.
4. The Adventures of Huckleberry Finn, by author Mark Twain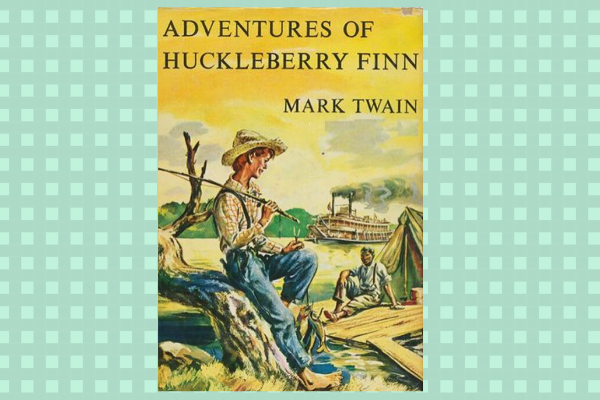 Image courtesy Bantam Classic
This American classic has the unique distinction of being on both lists – American classics lists and list of banned kids books. Shortly after this book was published in 1885, libraries began removing this book from their shelves saying it wasn't fit to be read by the middle class. Twain's close perusal of racism and his liberal use of the N-word may disturb readers even today, so it is only natural that it wasn't taken too kindly back in the day.
5. Where the Wild Things Are, by author Maurice Sendak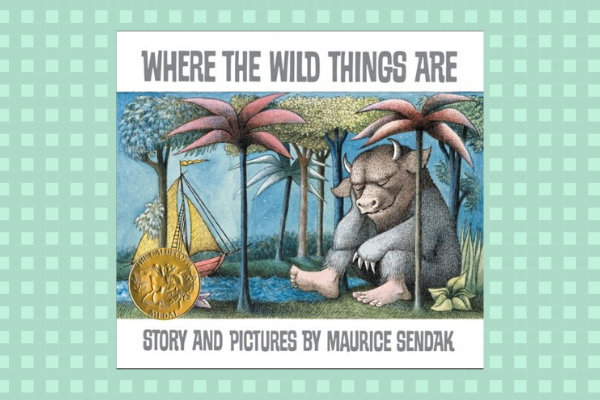 Image Courtesy Harper
Today, this book is a definite must-have in any child's early reading library, but back when it was published in 1963, it caused quite a stir and found itself on the list of banned kids books. The Southern states in the United States of America likened the protagonist Max being sent to bed without supper to child abuse and also said that this book taught kids about scary, wild supernatural things that were likely to cause bad dreams.
India too has a history of banning certain books that do not prescribe to religious or cultural norms. Satanic Verses, by author Salman Rushdie has been banned in India since its publication in 1988. Who Killed Gandhi, by author Laurenco De Salvador has a spot on the banned books list of India because it offers an alternative theory on Gandhi's assassination. There has been a lot of controversy recently, over a few children's books as well.
Banned Children's Books In India
1. Tying a Pug, by author Natasha Sharma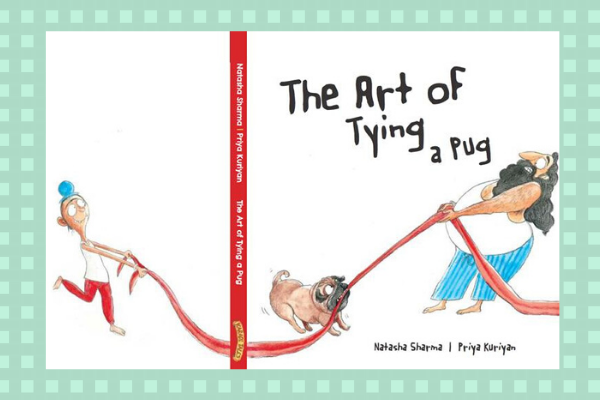 Image courtesy Karadi Tales
This book almost made it to the banned kids books list in India and was withdrawn from online purchasing sites and bookstores because of the wordplay in the title. Tying a Pug shows a young boy helping his father tie a pagdi, the turban that Sikhs wear. There is also a pug (breed of dog) on the cover getting caught in the pagdi tying process. This cover photo incited the religious sentiments of Sikhs who took offence to the wordplay and wrote to the publishers to withdraw the book. This book is currently unavailable and on the list of banned kids books in India.
2. Mayil Series, by authors Sowmya Rajendran and Niveditha Subramaniam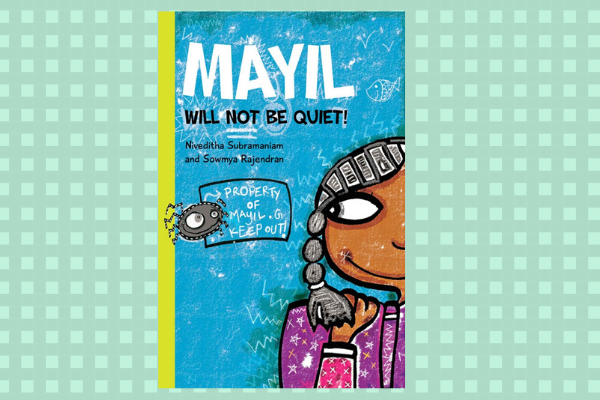 Image Courtesy Tulika Pubishers
Mayil Will Not Be Quiet, Mostly Madly Mayil, and This is Me, Mayil may be hugely successful books now, but they sure didn't start out this way. The authors of these books knew that they wanted to create a character who asked tough and relevant questions on gender and the confusion surrounding growing up in today's world. With their first book, they searched for a publisher for five long years until they found a perfect match. Even then, this book created a lot of waves when it first released but then went on to win the Sahitya Akademi's Bal Sahitya Puraskar in 2015.
Experts say that in addition to these books, schools are uncomfortable about adding some titles to their children's summer book reading list. Here is a list of books:
Sackclothman, by author Jayasree Kalathil
How do you as a parent react to banned kids books or controversial kids books? Write in and tell us in the comments and also let us know if there are any book controversies you have come across in recent times. We do hope this article has made you curious to seek out the controversial books listed above for your kids! Until next time,
Happy reading!
Like this?
Read: 7 Books Melinda Gates Recommends for Kids
Read More: List of Climate Change Crusaders Like Greta Thunberg
Rati Ramadas Girish
Rati Ramadas Girish is a true manifestation of an urban nomad. She has lived and learned in India, Saudi Arabia, Europe, and the USA. She began her career as a journalist with NDTV and then worked as a folklorist in Houston, Texas. Somewhere along the way she developed an irrepressible love for children's literature and even wrote and published short stories in anthologies. Presently, she writes from home surrounded by her muses —two sons, a large dog, and her indulgent husband.