7 Books Melinda Gates Recommends for Kids
2096 Views
November 19, 2019
Melinda and Bill Gates are no strangers to reading books. The Gates Foundation has helped with many literacy initiatives all over the world, and reading books has always been an integral part of their foundation.
In fact, every year, Bill Gates publishes a list of book recommendations that he has read throughout the year. According to an interview with the Seattle Times, Bill reads for one hour a day before going to bed. "Like anyone who loves books, if you get into a good book, it's hard to go to sleep," he said in the interview.
While researching for this blog, we came across an article by NPR that featured Malinda Gates. As part of their Storybook Project, they asked prominent role models, including Malinda Gates, to suggest books they read to their children. "One great thing about reading with your kids is that you don't ever have to stop, I've been reading to them since the day they were born, and I still share books with them today," says Melinda Gates, in the NPR feature.
We love that reading books is such an integral part of the Gates household and foundation. So, what are the books Melinda Gates recommends for kids, you ask? Let's get right to it!
1. Beautiful Oops by author Barney Saltzberg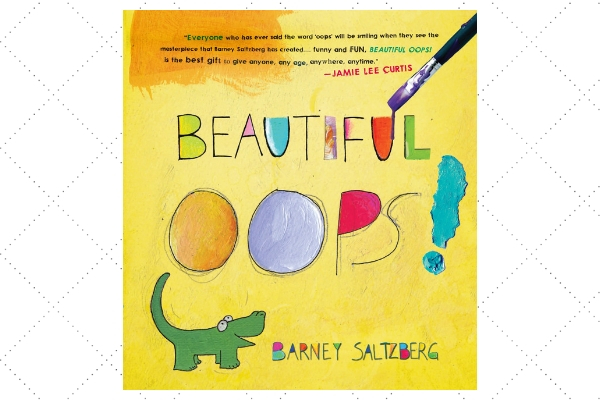 Image courtesy Workman Publishing
This book empowers children to push through even when things aren't going as planned. Often, the mistakes we make as children linger with us through adulthood. Well, this book shows kids how to deal with their mistakes – whether it be a ruined piece of artwork or a juice they've spilt. It's a lovely depiction of how even mistakes can turn into something marvelous.
In a feature by Literati, Melinda Gates says "Instead of getting upset when you make mistakes, try to see them as a chance to create something as special and unique as you are."
2. Love You Forever by Robert Munsch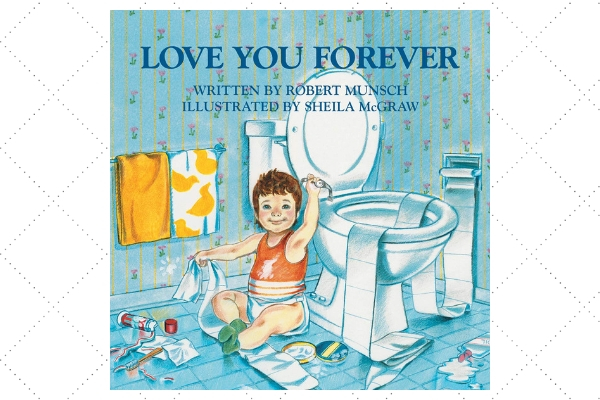 Image courtesy Firefly Books LTD
This beloved book was first published in 1986 and has since become a classic. It starts with a young woman who holds her newborn son and sings to him 'I'll love you forever, I'll like you for always, as long as I'm living, my baby you'll be.' It is a beautiful tale, one that many parents have read aloud to their little ones.
"Love You Forever' was one of my favorite books to read, Bill and I would both read that to the kids individually, and I loved to sneak by the room, because I could hear him crying as he read it to them." says Melinda Gates in an interview with Jenna Bush Hager on Open Book with Jenna Bush Hager.
3. His Dark Materials by author Philip Pullman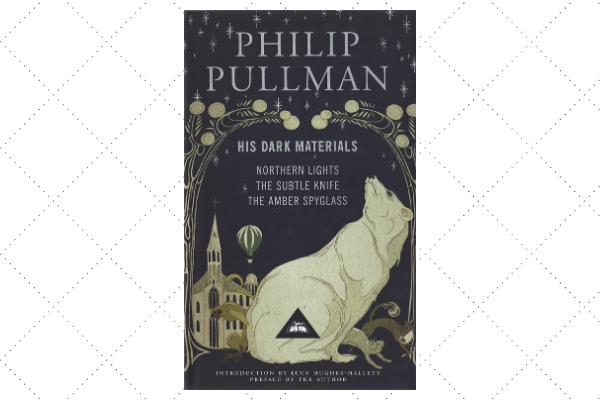 Image Courtesy Everyman
This book series has been adapted into a TV series, and if you have a subscirption to Hotstar, you can watch it with your kids. His Dark Materials is a trilogy of adventure books featuring a female protagonist Lyra Belacqua. Family drama, magic, dangerous foes, daemon familiars and talking animals are just some of the many things to look forward to in this book series.
"My son Rory and I went through a phase in which we read a lot of dystopian fiction together, and we loved the writing and the imagination in these books so much that we talked about them at family dinner and went around the table figuring out what our daemons would be if people actually had daemons," Melinda tells NPR.
Best Netflix Shows For Kids For When They Need A Break From the Books!
4. Rosie Revere, Engineer by author Andrea Beaty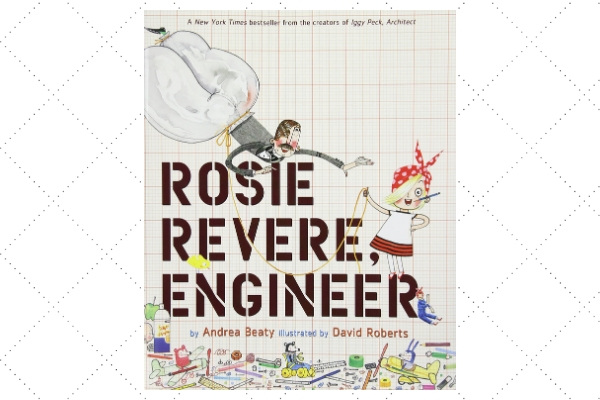 Image Courtesy Harry N. Abrams
"Take it from Rosie: Don't let anything stop you from building the things you dream up!" Gates told Literati in an Interview. We couldn't agree more. If your child loves making things and coming up with creative ways to do chores around the house – then this book is for them!
This picture book features Rosie who may seem quiet, but that's only because she is busy thinking up gizmos to invent! Rosie dreams of becoming a superb engineer, and when her great aunt Rose comes to visit, she gives Rosie her next big idea – to fly! Does Rosie manage to build this flying machine? You'll have to read the book to find out.
5. Hunger Games by author Suzanne Collins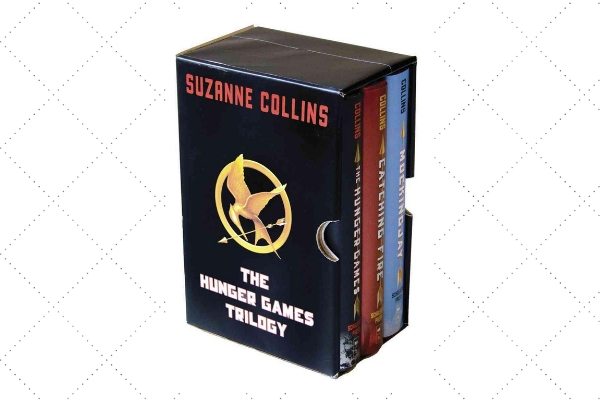 Image courtesy Scholastic Press
It looks like the Gates family have a soft corner for dystopian storylines, as we have another book Melinda Gates recommends for kids and it's called – The Hunger Games. We're sure you've heard of it, this Young Adult trilogy was turned into a movie series that were a stellar hit and are probably as popular as the books themselves.
According to an interview with Today.com, Melinda Gates said that 'she liked Suzanne Collins' dystopian Hunger Games series so much that she read it aloud to one of the kids — and Bill would listen in often, something he had done as a child.' 
Book List: Children's Books That Were Made Into Kid's Movies
6. Guess How Much I Love You by author Sam McBratney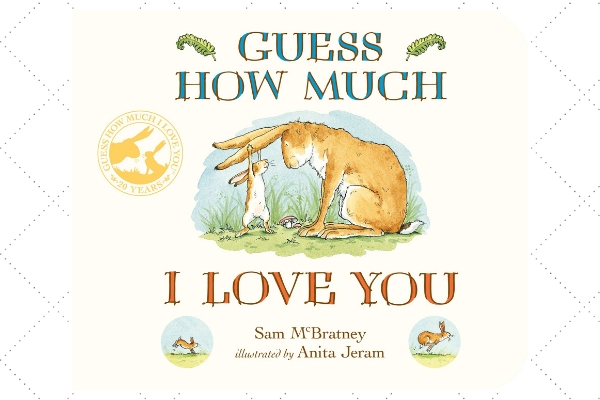 Image Courtesy Walker Books
Do you ever find it hard to tell someone how much you love them? Well, this book addresses this subject through the relationship of two hares – Little Nutbrown Hare and Big Nutbrown Hare. We love how both hares express their love and describe how it's not that easy to measure how much you love someone.
In the feature with Literati, Melinda Gates says that the book poses the question to young readers – "How much are you loved?" She then goes on to answer "More than a hop, a handstand, and trip to the moon and back."
10 Indian Picture Books for Kids 4 and Under
7. The Books of Elsewhere by author Jacqueline West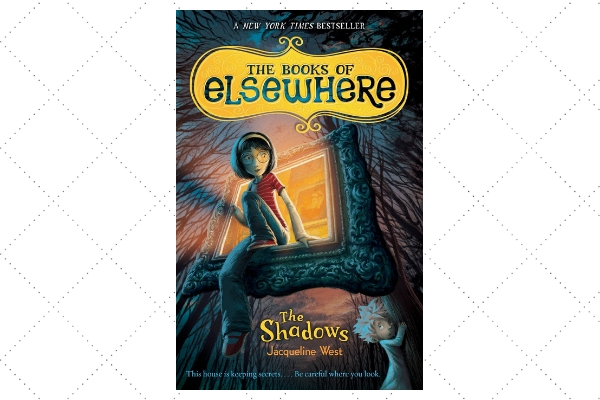 Image courtesy Puffin Books
"As my two younger kids got older, we started reading Jacqueline West's 'The Books of Elsewhere, we'd pull up to school a little early every morning and read these silly, fun books together, as a way to start the day with our priorities in the right place," says Melinda Gates in the NPR feature. What a fun way to make the ride to school eventful!
The Books of Elsewhere is about an eleven-year-old girl named Olive who moves into an old mansion, with her parents. The mansion is creepy, but when she meets three talking cats, she realises there is more to this house than meets the eye! This series of books is a great way to get kids into reading fantasy and mystery books without getting too spooked!
7 Books Melinda Gates Recommends for Kids!
Well there you have it, those were the seven books that Melinda Gates recommends for kids! We hope you enjoyed this list of books. If you're feeling up to reading some homegrown Indian children's books – head to GetLitt! today and get access to over 300 of them!
Happy Reading
Like this?
Read: 10 Books J.K Rowling Recommends Reading
Read more: Booklist: Indian Children's Books With The Prettiest Illustrations
Feature Image Courtesy CNBC