Best Books Of 2019: Books For 7 to 12 Year Olds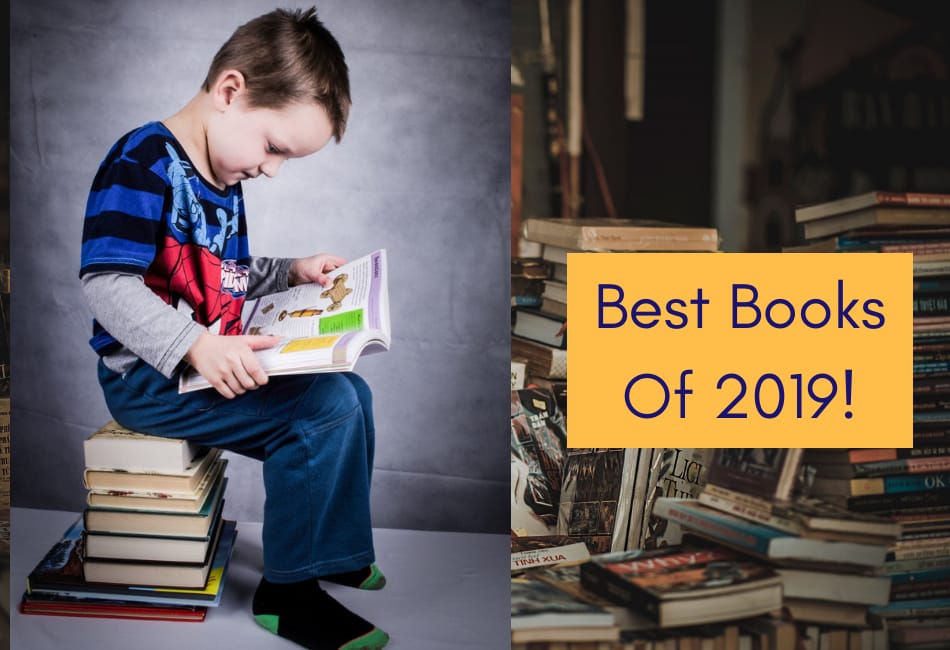 2557 Views
December 23, 2019
It is that time of the year (and we especially love this part!) when we create an enormous list of the best books of the year.  If you have a voracious reader on your hands and are looking to stock up your child's library with the best books of 2019, then look no further! This is a curated list of the best books of 2019: Books for 7 to 12-year-olds.
7 to 12-year-old readers are in the phase where they are experimenting with new genres and soaking up everything they read. Books are a great way to introduce new concepts, to talk about what is happening around the world, and to introduce them to a world of fantasy fiction. The list of must read books of 2019 list has all that and more! From series favourites like Diary of a wimpy Kid and Captain Underpants to themes dealing with climate change and mental health – grade schoolers had a lot to choose from in 2019! GetLitt! has curated this list of the best books of 2019 based on a number of factors like most popular, best selling books of 2019, and books people were most excited about. Get your hands on these best books of 2019 now!
Best Books Of 2019: Books For 7 to 12-Year-Olds
1. Year of the Weeds, by author Siddhartha Sarma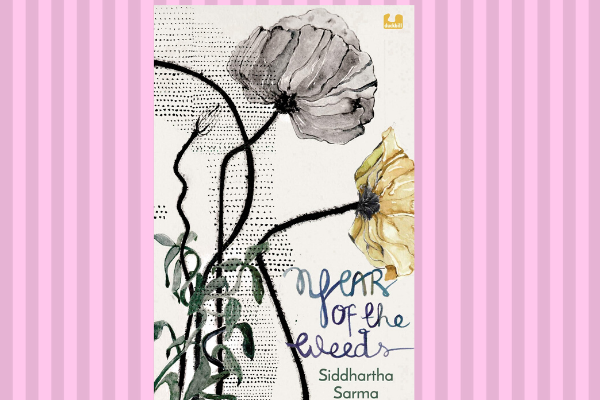 Image courtesy: Duckbill Books
A brilliant book, this has rightfully secured a place for itself on the best selling books of 2019 list. Year of the Weeds deals with the theme of the cost of development and what indigenous people of an area go through when big corporations descend to take away their land. Will the people's resistance win? Read this book to find out.
2. Ahimsa, by author Supriya Kelkar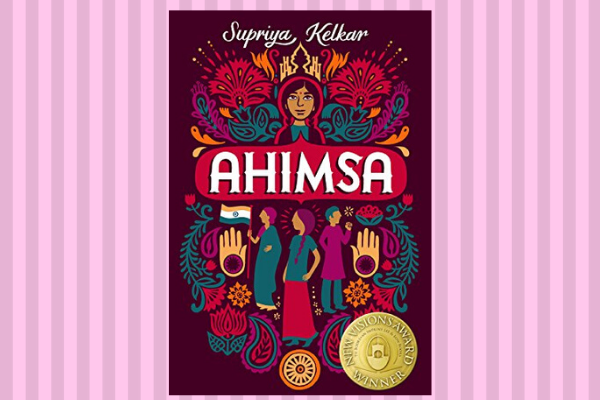 Image courtesy: Scholastic India
Ahimsa is a great book for 7 to 12-year-old kids to read as it deals with India's struggle for independence from the British and it works as a good supplementary read especially when they are learning about the freedom struggle in school. Ahimsa is inspired by the author's great-grandmother's work with Gandhi during the freedom struggle and offers glimpses into what life was like during those tumultuous times. Definitely a must-read book from the best selling books of 2019 list!
3. Strange and Mysterious Places the World Forgot, by author Arthy Muthanna Singh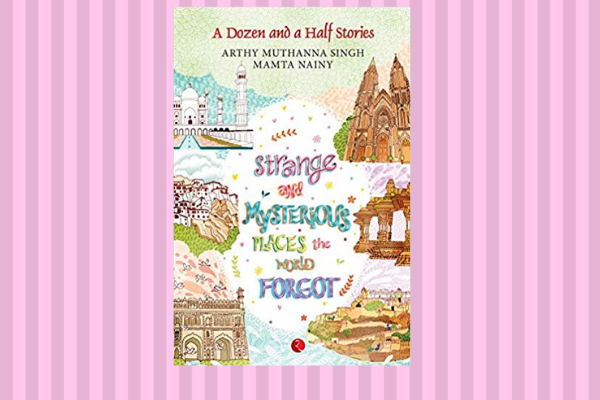 Image courtesy: Rupa Publications
This book is on our list of the must read books of 2019 for curious young minds! Flip the pages and strap yourself in for the ride of your lifetime as this book takes you to strange and mysterious places and discovers the secrets behind these mysteries.
4. The Strange Case of Nayantara, by author Vaishali Shroff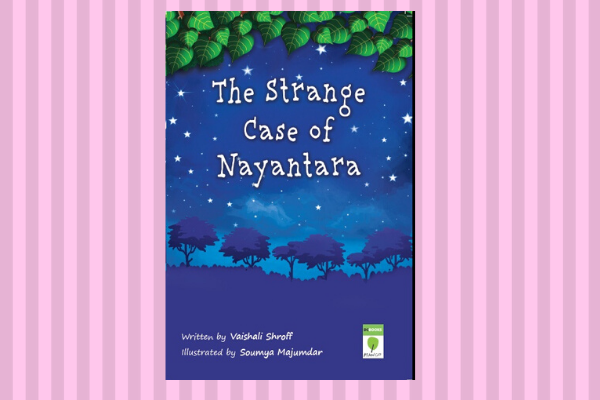 Image courtesy: Mango Books
How do you teach children the all-important lesson of consent and that it is ok to say no? Probably never before has a topic like this been more relevant for our young children to learn about. This book tells the story of Nayantara who is tired and fed up of adults forcing their hugs and kisses on her. Will she able to teach them about consent? Read this one from our list of the best books of 2019 to find out!
5. Hungry to Play, by author Arti Sonthalia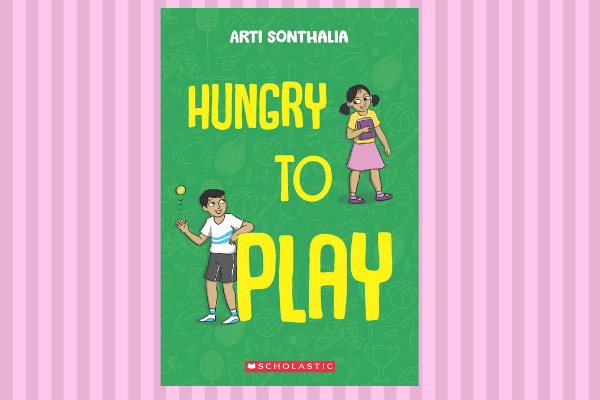 Image courtesy: Scholastic India 
Hungry to Play deals with the sensitive issue of choosing between sports and studies. Kabir loves to play tennis but when his math grades suffer, his parents want him to prioritise tuitions over tennis classes. Will Kabir be able to bring his math grade up enough to stop tuitions and how will he deal with his irritating show-off sister? Read this book on our best selling books of 2019 list to find out!
6. Chaos at Keoladeo, by author Priya Fonseca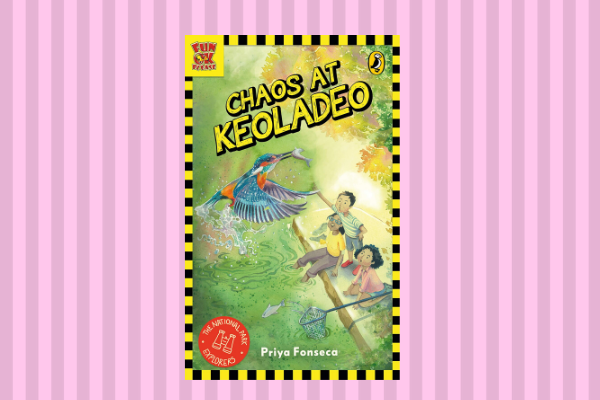 Image courtesy: FunOkPlease
This much talked about book deals with the delicate balance of the ecosystem in our natural environment. Sameera and her gang are excited to see the Siberian cranes that have returned to Bharatpur after more than twenty years, but what they discover when they reach Bharatpur shocks them. Solving mysteries along the way they make their way through Bharatpur as we get to read one of the most exciting and best selling books of 2019.
7. Pashmina, by author Nidhi Chanani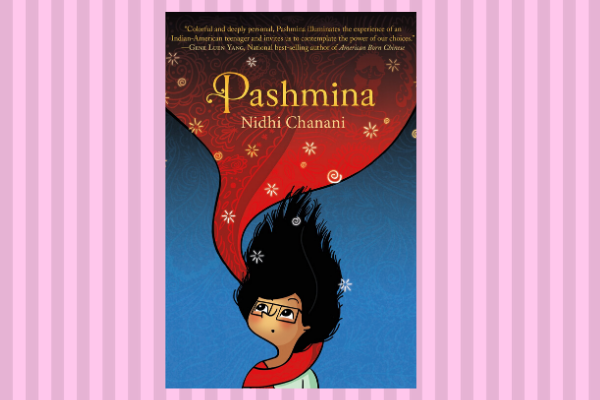 Image courtesy: Harper Children's
This book evokes everything India stands for as we are transported to a young girl's idea of what the India of her mom's childhood looked like. What was the India like from which her mom fled with her to another land? This and many other questions about India get answered for the girl when she finds a Pashmina shawl tucked away in a forgotten suitcase. Definitely put this best selling book of 2019 on your list!
8. The Children's Ramayana, by author Upendra Kishore Ray Chowdhury, Priyanka Gupta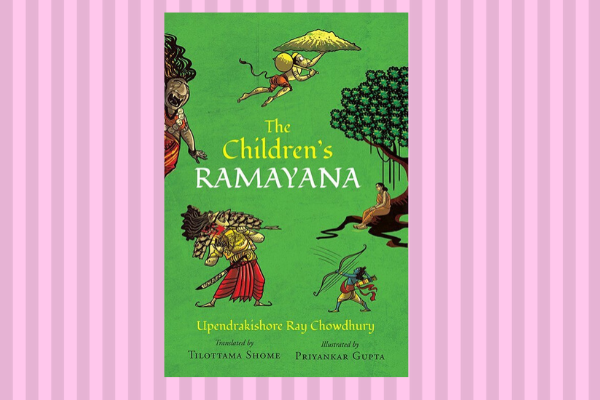 Image courtesy: Talking Club
Introduce your child to one of the greatest stories of all time! This translation of the original epic has all the stories and action, retold in a way kids can understand. This beautifully illustrated translation should definitely be on your child's must-read list.
9. The Vedas and Upanishads for Children, by author Roopa Pai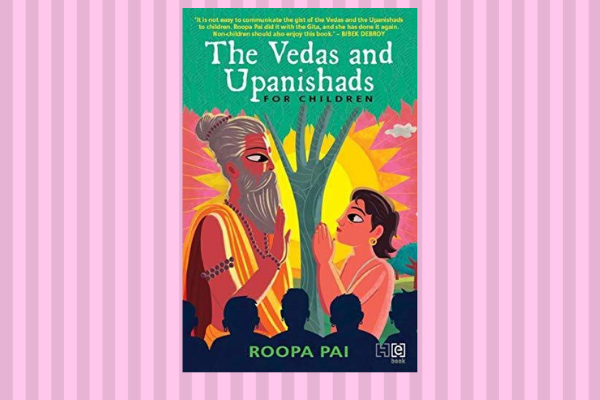 Image courtesy: Hachette India
There are so many things that we take for granted today. For instance, thoughts about self and spirituality; but how do we teach our kids to constantly question and understand things for what they are? This book, one of the best books of 2019, introduces the ancient scripture to kids in a fun manner. It teaches kids to be interested in their surroundings and to question and learn from it. Read this book today.
10. All of Me, by author Venita Coelho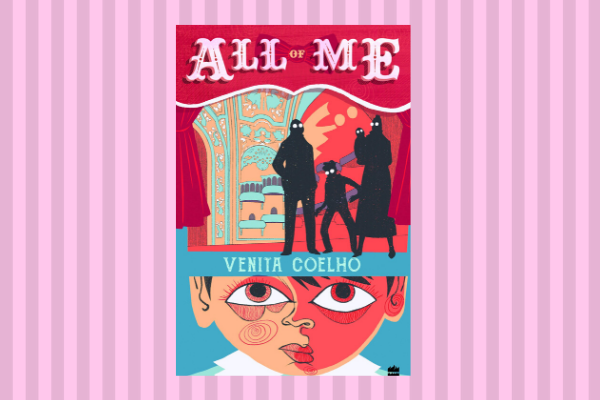 Image courtesy: Harper Children's 
A complete thriller, this book has everything from a mysterious lockup to the Kohinoor diamond. Your child will love the different elements that come together to make this book secure a place on the best selling books of 2019 list.
11. Star Struck, by author Lavanya Karthik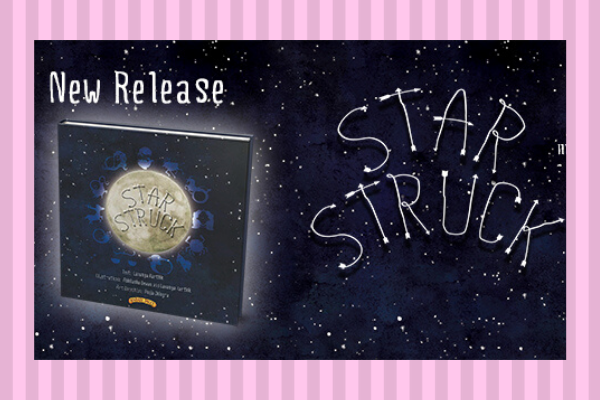 Image courtesy: Karadi Tales
What does your zodiac sign say about who you are? Can your star sign predict your personality? This beautifully illustrated book gives your child a glimpse into the world of astrology and zodiac signs in a manner they will love! Definitely on our list of must read books of 2019!
12. Letters to Ammi, by author Aftab Yusuf Shaikh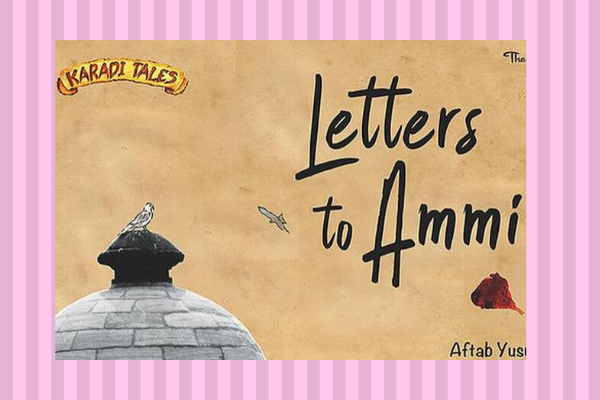 Image courtesy: Karadi Tales
Take a tour of Delhi through the eyes of the protagonist in this book, as she writes letters to her mother while tracing her journey across the city. Each monument, each street brings up a fresh memory and an opportunity to write a letter. This book is a celebration of timeless human relationships and is a visual treat as you traverse through the length and breadth of Delhi through the stunning photographs in the book.
13. Get Off That Camel, by author A H Benjamin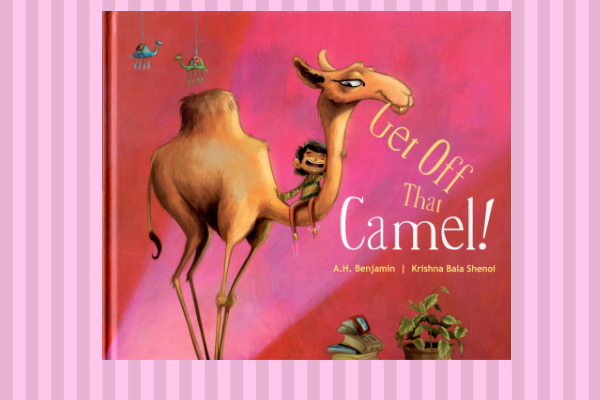 Image courtesy: Karadi Tales
Shortlisted for multiple children's book awards, this book had to be on our best books of 2019 list. This is one of those quick reads that children will love and laugh along with. When Meena is gifted a camel for her birthday she is beyond thrilled. But now, she refuses to get off that camel! What happens next? Read this best-selling book of 2019 to find out!

14. The Daughter from a Wishing Tree: Unusual Tales About Women From Mythology, by author Sudha Murty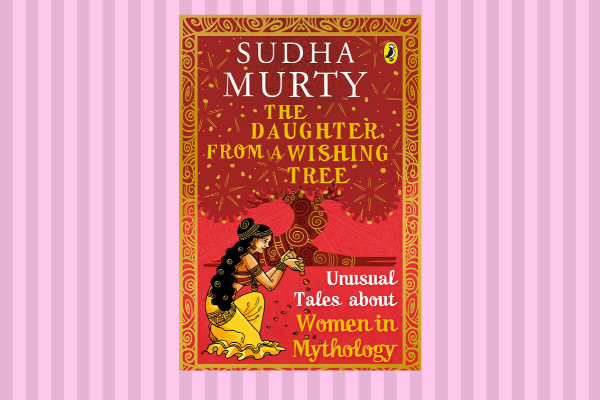 Image courtesy: Puffin
This book is a celebration of women, of the celestial kind. Acclaimed author Sudha Murty takes readers on a journey through the heavens as she introduces us to women from mythology who have fought wars, slayed demons, transformed the lives of gods, and led armies. This empowering and inspiring book is a must read for children and that is why it is on our best books of 2019 list!
15. White Bird, by author R.J. Palacio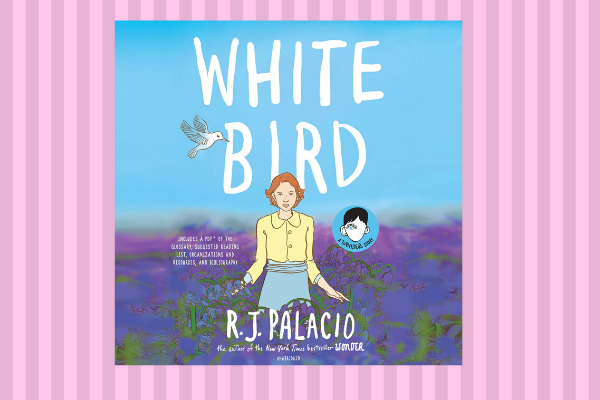 Image courtesy: Knopf Books for young readers
An extraordinary tale of kindness in times of strife, this graphic novel is the latest from the bestselling author of Wonder, RJ Palacio. Here we get a more detailed look into Grandmere's life and her struggle during World War II. This book with its incredible illustrations gets a spot on our best books of 2019 list and it should be on yours too!
16. Parker Looks Up: An Extraordinary Moment, by author Parker Curry and Jessica Curry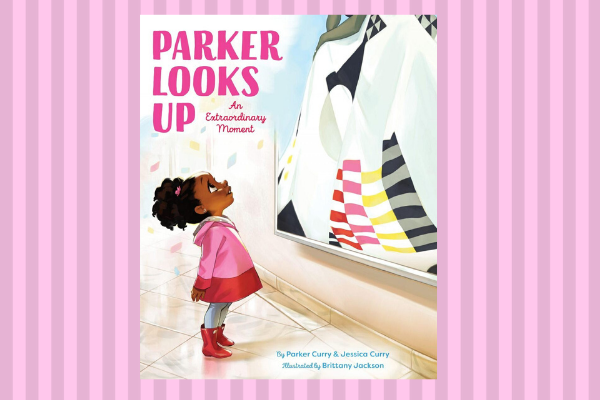 Image courtesy: Aladdin
This book is about the wonder one feels when they look up and finally find their hero. When Parker Curry visited the National Portrait Gallery in Washington DC and looked up to see the portrait of First Lady Michelle Obama, she felt like she had seen a queen. This picture book, which has already secured a place on the best selling books of 2019 list, is by Parker and her mother Jessica Curry and tells the story about how a trip to the museum became an extraordinary moment for a little girl.
17. The Night Diary, by author Veera Hiranandani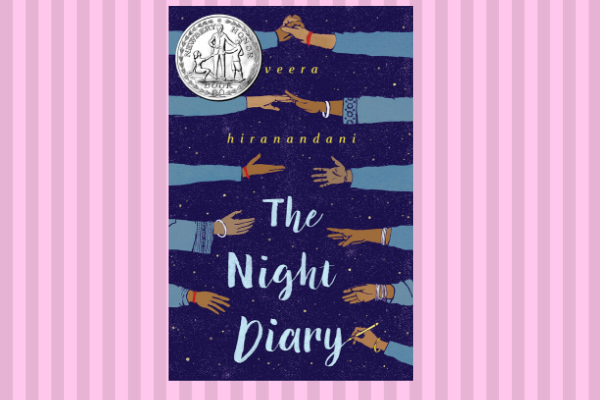 Image courtesy: Penguin International
Selected as the Newbery Honor Book of 2019, this book is about the protagonist Nisha searching for her identity in newly partitioned India. As a half Muslim, half-Hindu, which country does she truly belong to? Told through Nisha's letters to her mother, this book is poignant and will move the reader to tears. Definitely should be on your must read books of 2019 list.
18. New Kid, by author Jerry Craft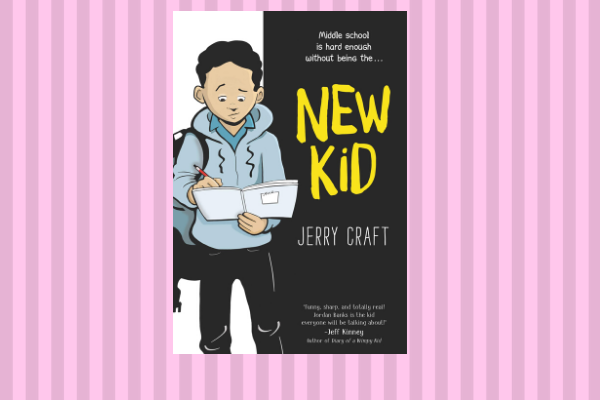 Image courtesy: HarperAlley
Every child will relate to the struggle to fit in with peers and that's why children will immediately be able to relate to the protagonist of this book, Jordan Banks. This graphic novel is all about Jordan Banks transferring to a school where he is one of the few kids of colour. His struggle to fit in, make friends, and find the right clique while maintaining his true identity is what makes this book one of the best books of 2019. This book is a New York Times Bestseller and the winner of the 2019 Kirkus Prize for Young Readers' Literature.
19. Diary of A Wimpy Kid: Wrecking Ball, by author Jeff Kinney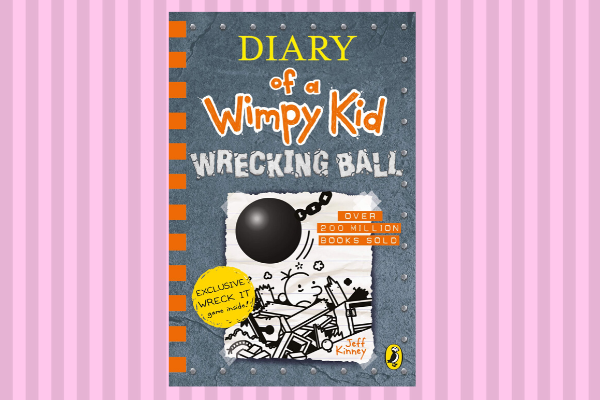 Image courtesy: Penguin UK
The author of this very successful franchise of books, Jeff Kinney is back with the adventures of Greg Haffley. The Haffley family inherits a small fortune from an unexpected source and that gives them an opportunity to make some major home repairs. But is remodelling all that it is cracked up to be? Find out in this best-selling book of 2019!
20. Guts, by author Raina Telgemeier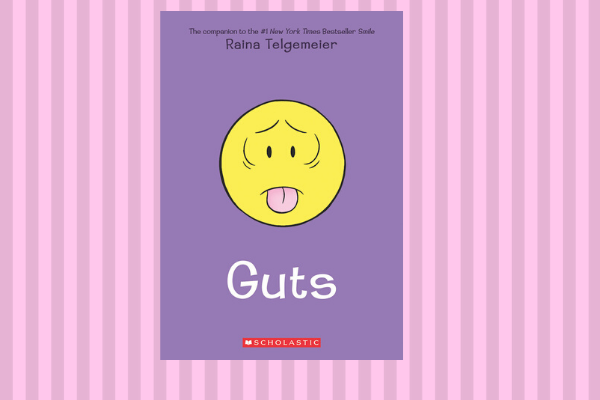 Image courtesy: Scholastic Inc
How do you deal with a mysterious tummy ache when you don't know what is causing it? When Raina and her mom wake up one morning with a terrible tummy ache, they think it is a common bug. But it soon becomes clear that it is more than that. What is it and will Raina be able to conquer her stomach ache and her fears, both of which seem to be connected? This book is listed as one of the best selling books of 2019 – your hands on it today!
21. Shouting at the Rain, by author Lynda Mullaly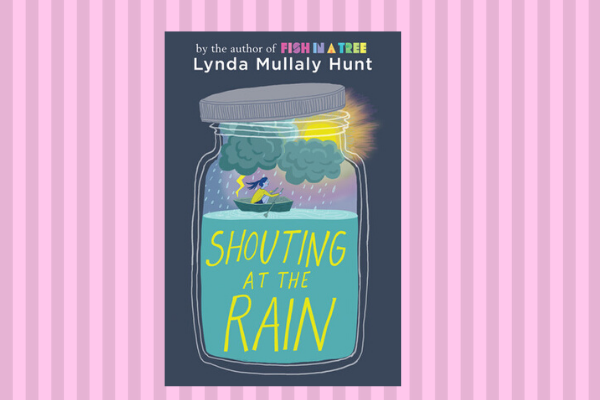 Image courtesy: Nancy Paulsen Books
Seventh-grader Delsie goes to live with her grandmother afterlife deals her some hard knocks. This book is all about connections that a person makes through their lives. Through its very child-friendly prose, the author makes some very pertinent points that young kids need to hear as they traverse through their tweens. One of the best books of 2019 and definitely one that your child should read.
We hope you have enjoyed our list of the best books of 2019. How many has your child read? Which ones were your child's favourites? Are there any titles you would like to add? Write in and tell us and stay tuned for lots more from GetLitt! in the new year!
Like this?
Read: Best Modern Adventure Books For Summer Reading
Read More: The 10 Best Books For 10-Year-Old Boys
Rati Ramadas Girish
Rati Ramadas Girish is a true manifestation of an urban nomad. She has lived and learned in India, Saudi Arabia, Europe, and the USA. She began her career as a journalist with NDTV and then worked as a folklorist in Houston, Texas. Somewhere along the way she developed an irrepressible love for children's literature and even wrote and published short stories in anthologies. Presently, she writes from home surrounded by her muses —two sons, a large dog, and her indulgent husband.