Best Books Of 2019: Picture Books For Children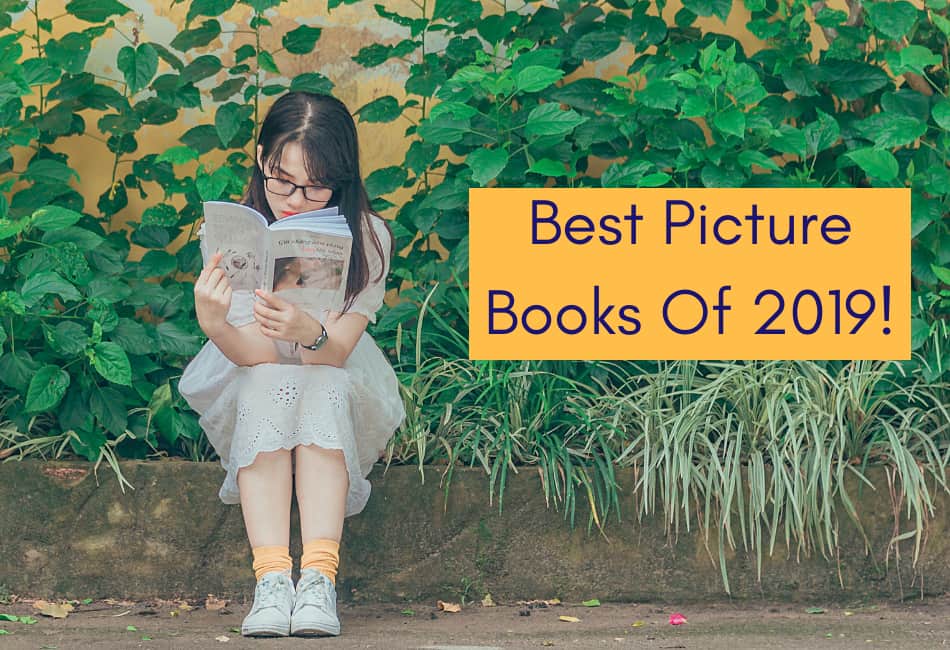 2485 Views
December 26, 2019
It is that time of the year when we honour and award the best that the year has given us. And this year, the children's book world did not disappoint. A huge part of the best books of 2019 was that there was something in them for everyone to fall in love with – from hilarious, rib-tickling comedy to serious social issues like climate change. Children's books in 2019 were like a pulpit for this year's major issues and they had everyone listening.
We at GetLitt! have put together a list of the must read books of 2019 that the children's book world had to offer and have slotted them into convenient categories to make it easier for you! These are books that have consistently been on bestseller lists, made news, and have been highly lauded by parents and bibliophiles on social media.
Let's start with the picture book category and this list definitely has your child's next favourite. Picture books have really come of age and it shows in some of our picks this year. It is never too early to introduce your child to the state the world is in today. The best books of 2019 deal with some light and heavy issues and cover everything from inspiring figures to climate change and gender inclusivity, from the hilariously absurd to loneliness and depression. Get your hands on these best selling books of 2019 and read some of the best picture books ever written!
Best Books Of 2019: Picture Books For Children
1. Darkless, by author Tanu Shree Singh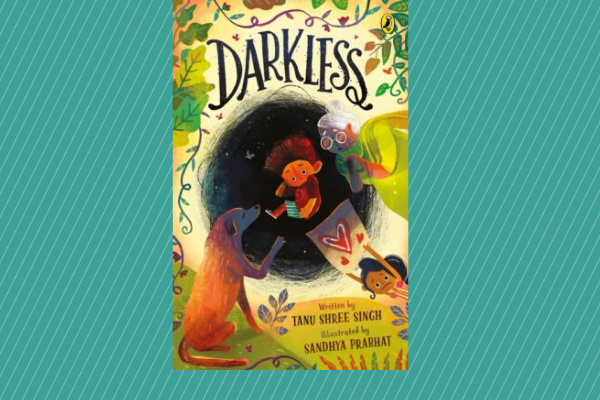 Image courtesy: Penguin
Darkless is a book that deals with the psychology of a little boy who suddenly finds himself pulling away from everyone he knows – his mom, dad, Dobby, nani, and his friends. Will Ani be able to find his way out of the darkness? Read this book to find out!
2. She Can You Can: The A-Z of Iconic Indian Women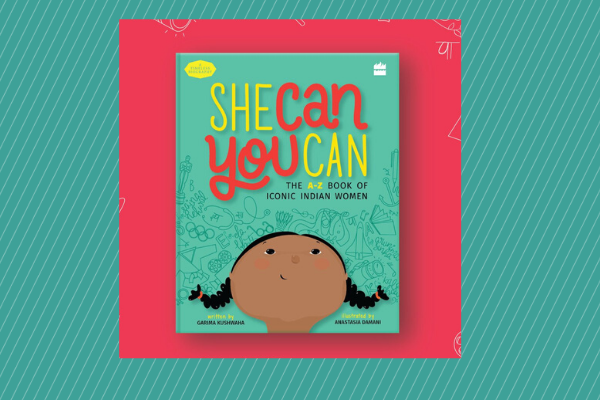 Image courtesy: HarperCollins Publishers India
One of the best books of 2019, this one lists one iconic Indian woman from every letter of the alphabet. Each character is represented with an illustrative sketch and a short summary. What more do you need to inspire and motivate your child!
3. Tail Tale, by author Anushka Ravishankar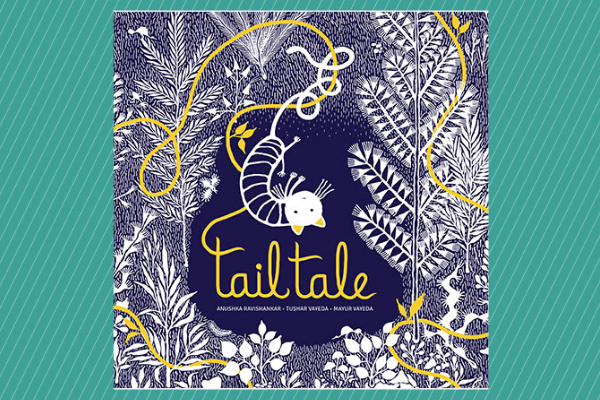 Image courtesy: Tara Books
Celebrated Indian poet Anushka Ravishakar is back with one of the best books of 2019. This hilariously absurd book tells the story of a cat who is fed up with her tail and now is on the lookout for a new one. Definitely should be on your list of must read books of 2019.
4. One Lonely Tiger, by author Benita Sen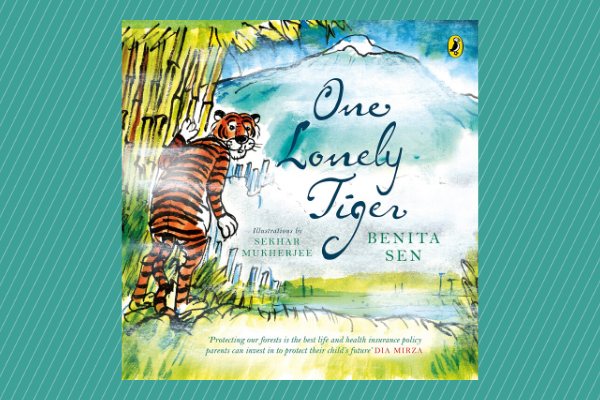 Image courtesy: Puffin Books

What a great way to introduce your child to the problem of the shrinking animal population of the world. Will there be tigers when they grow up? This endearing book is on our list of the best books of 2019 simply because of its story. The book is about a tiger who is lonely because he can't find his friends. Since he doesn't have anyone to play with, he starts to play with his own shadow. Will he find his friends soon? Read this book to find out!
5. The Jungle Radio: Birdsongs of India, by author Devangana Dash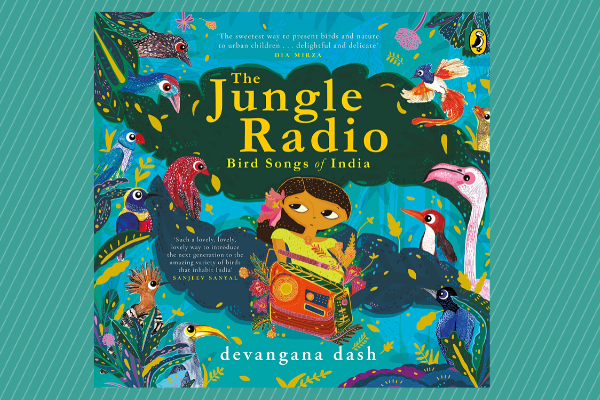 Image courtesy: Puffin Books
Go back to nature to listen to the most beautiful music ever created! This book with its jaw dropping illustrations and rich feel takes you back to the jungle to listen to the lovely songs of the birds. What a great way to introduce the concept of natural environment to your kids.
6. What did the Monster Child Eat Today, by author Sampurna Chatterji and Vibha Surya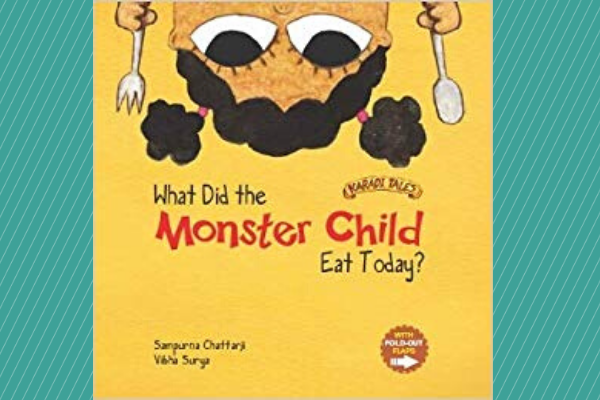 Image courtesy: Karadi Tales
Every parent knows how tough it is to make your child eat healthy. With the clever use of hyperbole, this book tackles the issue in a way that is a treat to read to young kids! A young child uses her monstrous imagination to detail what she ate over the course of a day. This one will have you and your child laughing along and must be one of the best selling books of 2019.
7. Machher Jhol, by author Richa Jha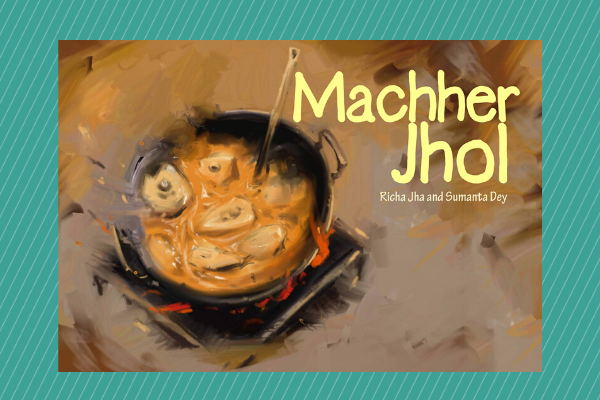 Image courtesy: PickleYolk Books
Get a deep whiff and a tantalizing taste of Kolkata while sitting in the comfort of your home with Richa Jha's Machher Jhol. This book is about a young boy who navigates the streets of Kolkata to get his grandma to cook his father's favourite fish curry. Between the author's descriptive words and the illustrator's magic, this book easily makes it to our list of must read books of 2019.
8. The Good Indian Child's Guide to Eating Mangoes, by author Natasha Sharma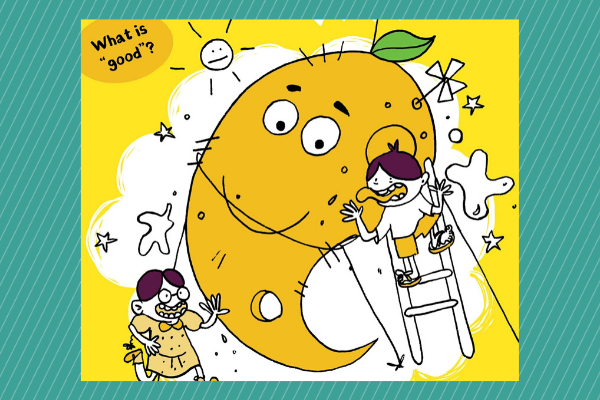 Image courtesy: Harper Children's 
This is a really funny one and has been one of the best selling books of 2019. Natasha Sharma has made it mango season all year round with this rib-tickling comedy of how one should and shouldn't behave around a mango. Should you tell it a joke? Make friends with it? Or simply soak it in a water bath and bite into it? Read this book to understand proper mango behaviour!
9. The Fate of Fausto, Oliver Jeffers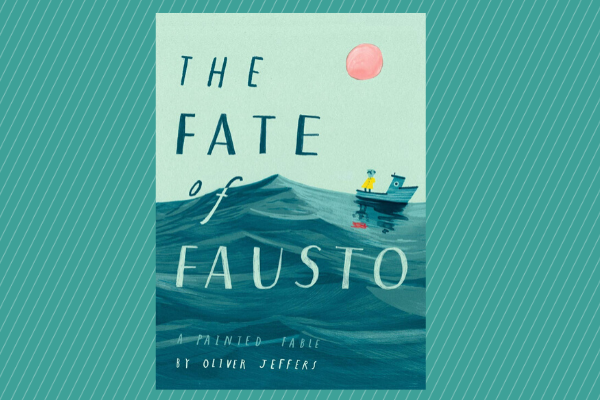 Image courtesy: HarperCollins
A book that teaches us the lesson we want all our kids to learn. This is on the list of best books of 2019 because it deals with the entitlement we all feel towards our world. In this book, Fausto believes he owns everything and that everything belongs to him. You are mine, he says to the mountain, the sheep, and the flower. When they succumb to him, he sets out to conquer more. When will he stop? Read this modern classic to find out!
10. The Crayon's Christmas, Drew Daywalt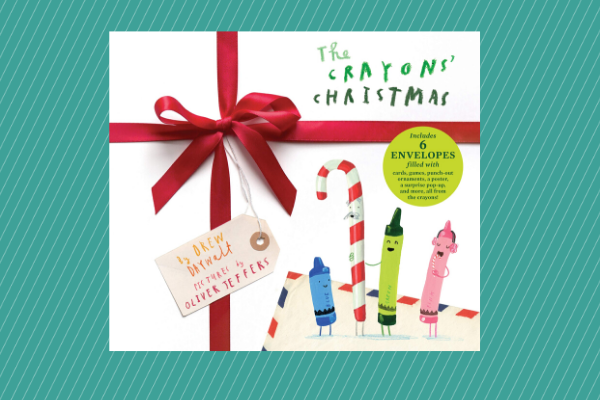 Image courtesy: HarperCollins

An interactive book kids will love! Drew Daywalt has done it again! In this book, kids get to see how Duncan, the crayons, and their families celebrate Christmas. What gifts do they ask for? Read real folded letters and even enjoy a pop up tree! This book is going to be on the best selling books of 2019 list for a long time!
11. I Can Only Draw Worms, Will Mabbit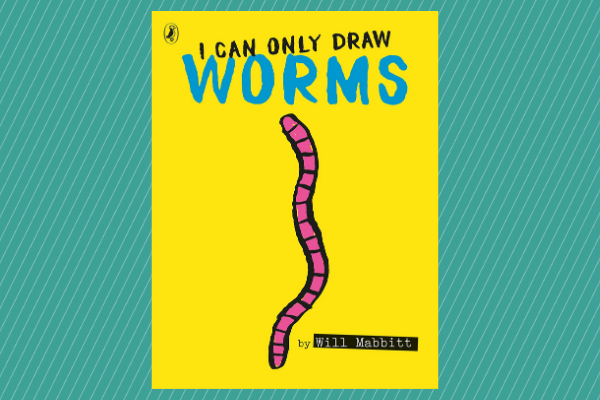 Image courtesy: Penguin Random House

Will Mabbit says he can only draw worms but this book is as hilarious as The Book With No Pictures. There are worms, and a lot of them, but it will also teach your children to count and have fun while they do it!
12. Tomorrow Most Likely, Dave Eggers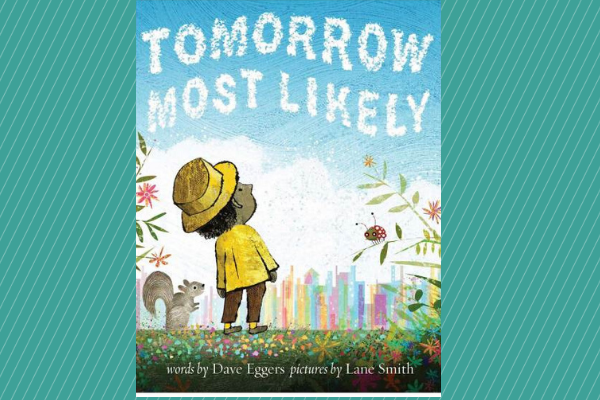 Image courtesy: Chronicle Books

A new way to look at bedtime stories, this book has been on the best selling books of 2019 for a few months now. Instead of looking back on the day, this book looks at the possibilities of all the opportunities that await a young boy when he wakes up the next day. What all can he achieve? What opportunities await him? Written in rhyme and filled with humour and gorgeous mixed media illustration, this book is a must read!
13. The Sad Little Fact, Jonah Winter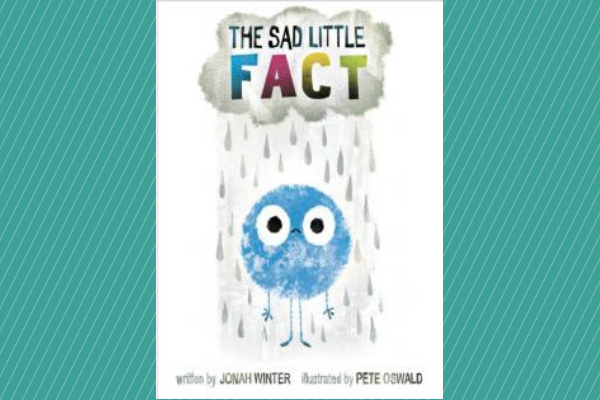 Image courtesy: Schwartz and Wade

The perfect book to hold a mirror to the times we live in. Though kids may not understand the nuances of the book and it may be more suited for adults, kids will still love the gorgeous illustrations and the catchy story. Written by a New York Times bestselling author and illustrated by a New York Times bestselling illustrator, this book makes its way into our best books of 2019 list!
14. Small in the City, Sydney Smith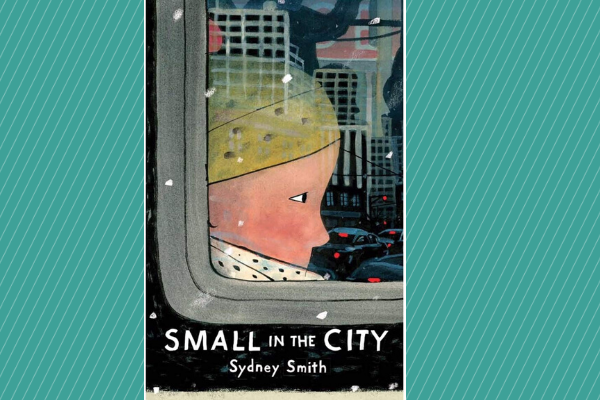 Image courtesy: Neal Porter Books

Winner of multiple best book awards already, Small in the City is about empathy and having a perspective on how others around you feel. It may be scary to be small in a big city, but it helps to know you are not alone. This book will definitely strike a chord with kids (and adults too!) as it sees the world through their young eyes. Definitely one of the must read books of 2019.
15. Hey Grandude!, by author Paul McCartney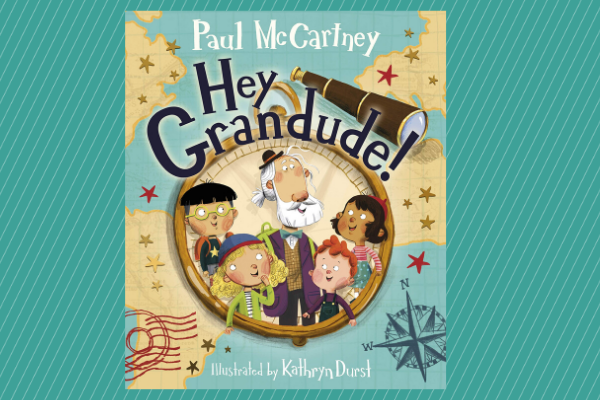 Image courtesy: Puffin
What can Sir Paul McCartney not do? By the looks of it, he can do it all! Music legend and former Beatle, Sir Paul McCartney is back and this time with a children's book about a really cool grandpa who takes his four grandkids on a trip of a lifetime! What adventures await them? To find out read this gem from the best selling books of 2019 list!
Children's Picture Books on Social Issues
How young is too young to tell your child about what's happening around the world? Sure, it doesn't make sense to expose them to the daily news but you can teach them to be sensitive about issues like gender identity and the all-looming climate crisis. The best way to do this is to read books on social issues. Some of the best books of 2019 are listed here!
1. Secret Tales from the Himalayas, by author Bulbul Sharma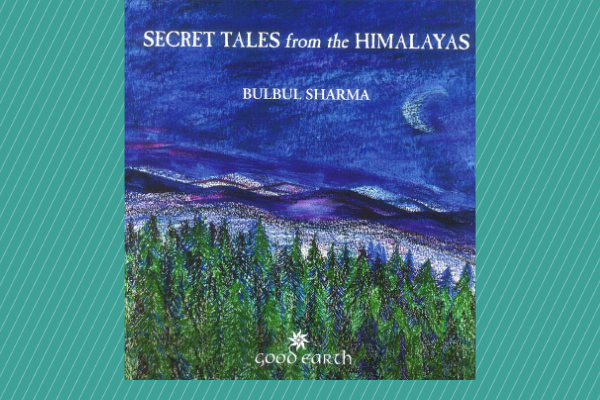 Image courtesy: Goodearth Books

This book is on our list because it portrays the delicate balance of the jungle ecosystem. A woodcutter wants to cut down an ancient deodar tree, but the animals that depend on that tree want to save it. How will they do that? The young reader is introduced to nature, how the mighty Himalayas were born, what is the relationship between mountains, streams, trees, and all the animals that live around them. One of the best books of 2019 on our list!
2. Guthli Has Wings, by author Kanak Shashi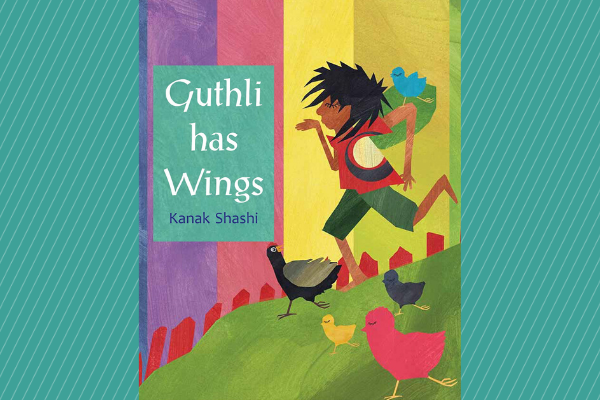 Image courtesy: Tulika Books

This wonderfully refreshing book handles gender identity in a manner that not only speaks to kids but appeals to adults too because of how delicately the subject has been handled. Guthli is a happy child who loves to dance, sing, and play. But one day Guthli is asked to wear her ugly boy clothes and not to wear her sister's pretty frilly frock. What happens next? Will Guthli be able to grow wings and fly free? Read one of the best books of 2019 today!
3. In My Heart, by author Nandana Dev Sen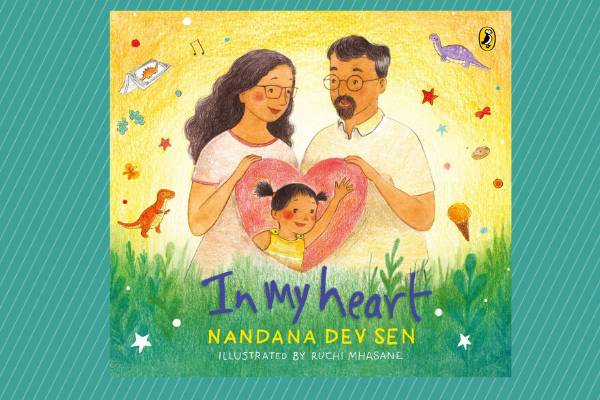 Image courtesy: Penguin India
From award winning author Nandana Dev Sen, comes this story about adoption and Mia's quest to find her tummy mummy. This is a wonderful way of introducing children to the different kinds of families that are all around us and opening their eyes to how families are made. Will Mia find her tummy mummy? Read this bestselling book of 2019 now.
4. Greta and the Giants: Inspired by Greta Thunberg's Stand To Save The World, by author Zoe Tucker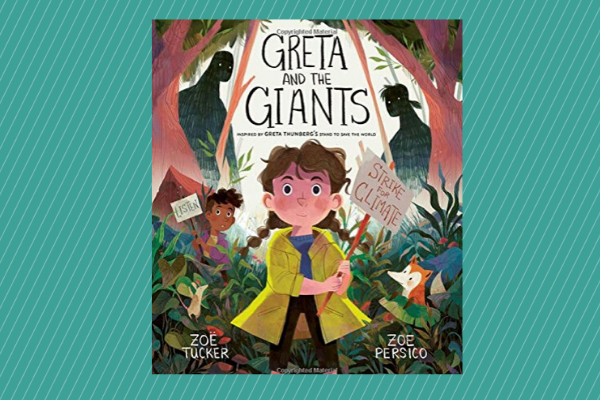 Image courtesy: Frances Lincoln Children's Books
This picture retells the story of Nobel Laureate Greta Thunberg and how she led a global movement to raise awareness for the world's climate crisis. This allegorical take on her story begins when Greta lives in a beautiful forest that is suddenly taken over by giants who threaten the delicate ecosystem of the forest. This book is a great way to introduce your child to the movement against the climate crisis and to show children the power of what one person can do and that's why its on our list of the best books of 2019.
List of Climate Change Crusaders Like Greta Thunberg
5. I Am, by author Nia Thandapani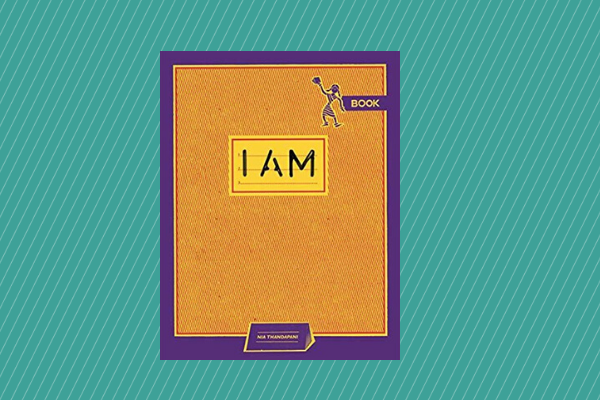 Image courtesy: Young Zubaan
Introduce your child to the ideas of identity and selfhood through this beautiful book with rich, evocative illustrations and typography.
6. I Will Save my Land, by author Rinchin and Sagar Kolwankar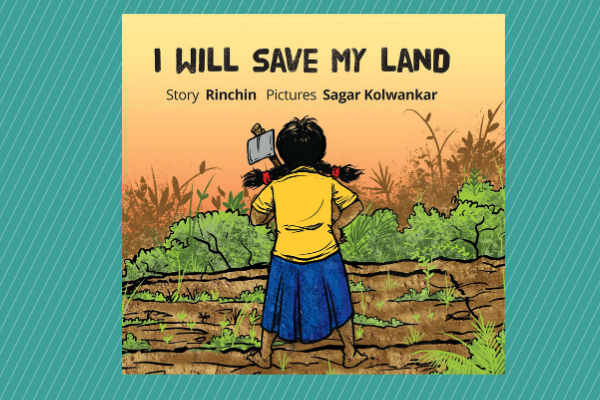 Image courtesy: Tulika Publishers
This book came into its own and gained popularity to stay on the best selling books of 2019 list. Dealing with issues like land grabbing and the cost of development, this book asks pertinent questions in a way every child will understand. After all, isn't this the situation across urban India?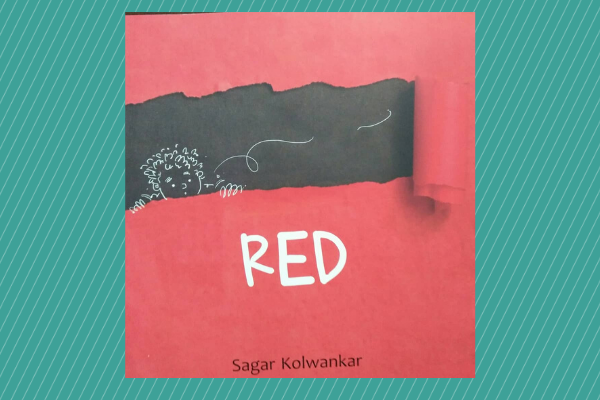 Image courtesy: Tulika Publishers
Can we for a moment even begin to imagine what a child in a war-torn region really goes through? Red is an attempt by author Sagar Kolwankar to do just that. With this book he takes a closer look at how war ravages a child not just physically, but mentally as well. This book grew in popularity this year and secured itself a place on the best selling books of 2019 list.
We hope you enjoyed our selection of books for our list of best books of 2019. The above books have been selected keeping multiple criteria in mind – best selling, most popular, books that talked about social issues, and the impact they have had on readers. How many have you and your child read? Which ones were your child's favourites? Write in and let us know!
Still want more books? Check out Best Books of 2019 – Books for 7-12-year olds.
Like This?
Read: Best Biography Books Of All Time From Children's Literature
Read More: The 10 Best Books For 10-Year-Old Boys
Feature image courtesy Canva
Rati Ramadas Girish
Rati Ramadas Girish is a true manifestation of an urban nomad. She has lived and learned in India, Saudi Arabia, Europe, and the USA. She began her career as a journalist with NDTV and then worked as a folklorist in Houston, Texas. Somewhere along the way she developed an irrepressible love for children's literature and even wrote and published short stories in anthologies. Presently, she writes from home surrounded by her muses —two sons, a large dog, and her indulgent husband.