Best English Writing Skills Books
Writing is a powerful skill that can only be mastered with time and practice, especially for children. The art of writing requires a flow, and in order to achieve that flow, there are several practice books that can help you out. These English writing skills books, will no doubt, help your child improve their writing skills.
Another great way to do that is to read more! Naturally, the more a child reads, the more their minds open up to different styles of writing that they automatically pick up on. So, don't discount the importance of reading when it comes to improving writing skills. GetLitt! has a huge variety of books with different reading levels that are ideal for your children.
Now, let's get back to those English writing skills books that help to improve writing skills!
1. Writing with Ease by author Usha Pandit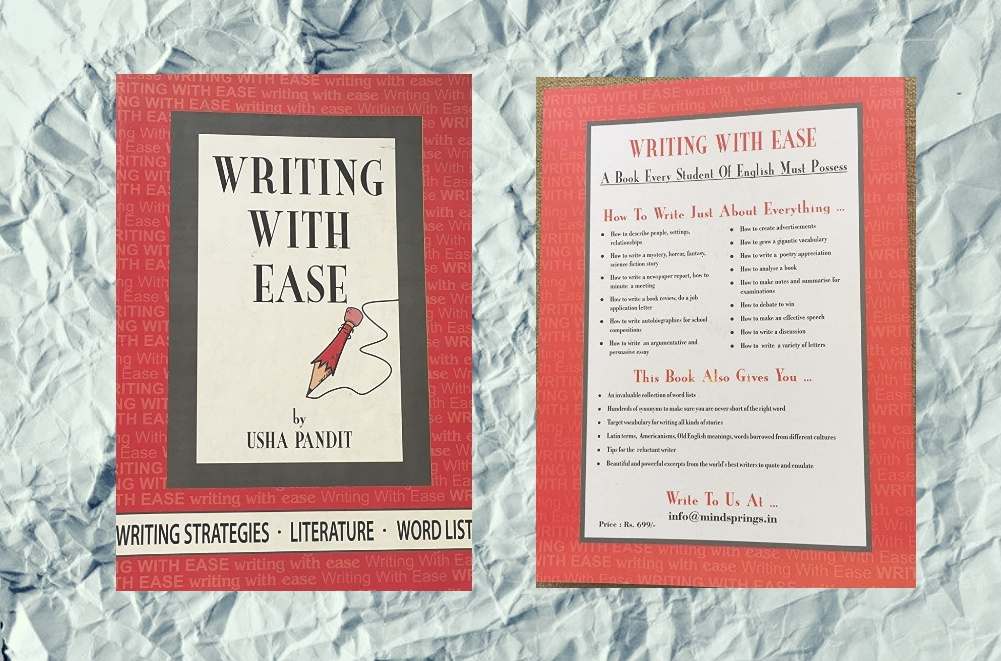 Image Courtesy to Mindsprings
These English writing skills books are an all-in-one guide that will help to improve your child's writing skills. It teaches them how to develop their hand at writing descriptions, stories, poems, essays, articles, reports, letters, book reviews, speeches, summaries, arguments, autobiographies and so on.
It focuses on academic writing as well as writing for pleasure. As the book contains advice for all forms of writing that are usually taught and tested in schools. The book consists of many helpful vocabulary lists and synonyms sorted by genre that enable your child to explore the beauty of the English language in your writing.
2. English Grammar and Writing Skills by author Sudhir S Padhye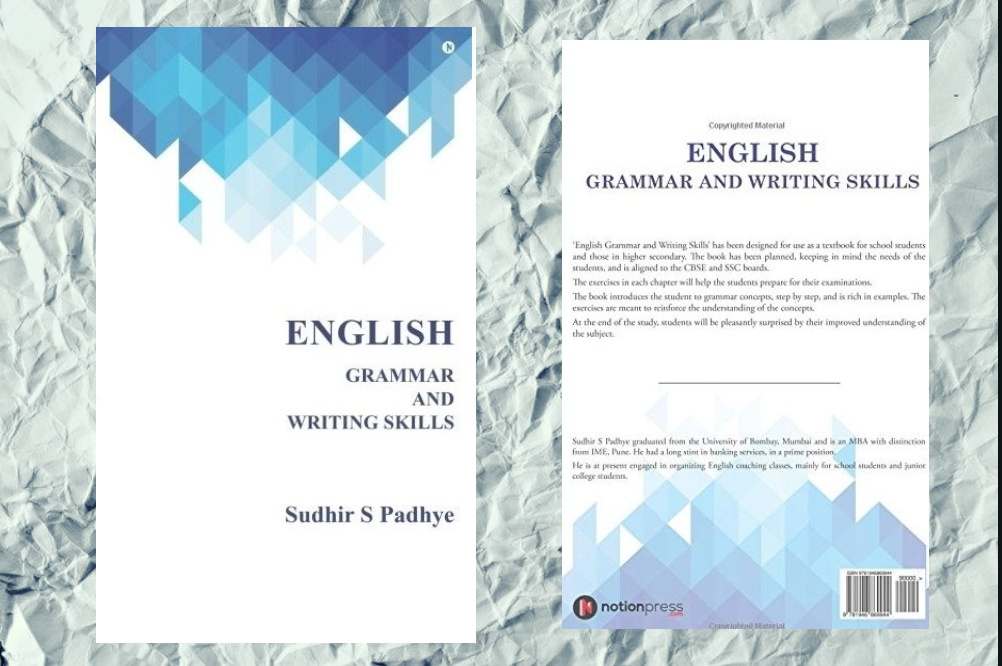 Image Courtesy to Notionpress
Designed as a textbook, these English writing skills books consists of numerous exercises to strengthen grammar which ultimately improves the quality of your child's writing. It focuses on ensuring that the basics of the English language are strong and it tests this at the end of each topic.
Difficult topics like reported speech, voice and tense explained in a simple and easy way. There are several writing exercises that will stimulate your child's mind as well. Additionally, it is rich in examples and aims to teach grammar through a promising, step-by-step process.
3. Oxford Guide To Effective Writing And Speaking by John Seely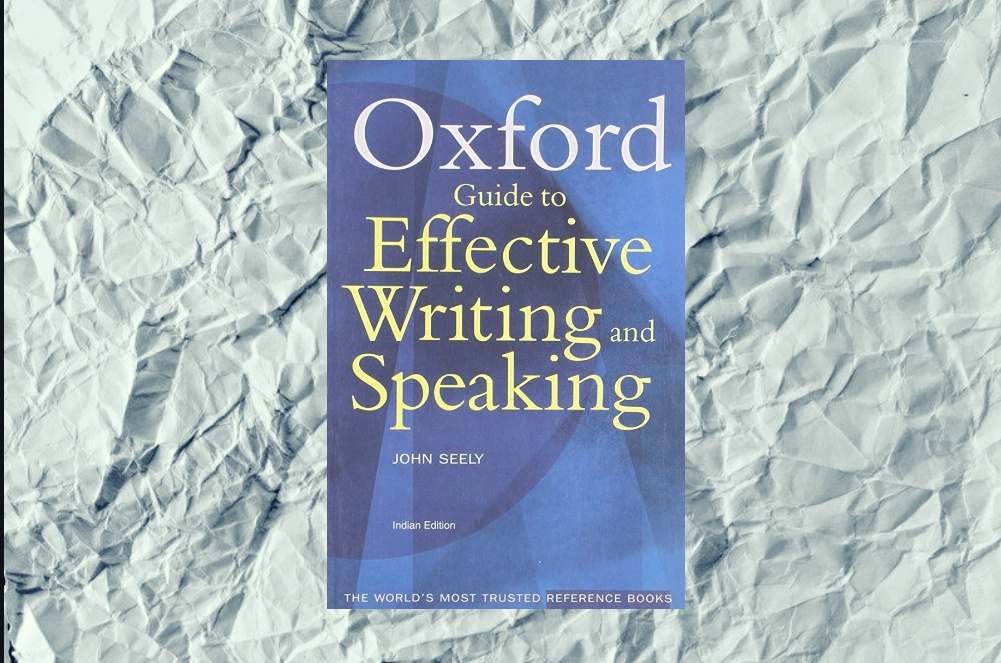 Image Courtesy to OUP Oxford
This is an excellent guide for all those who wish to efficiently utilize the English language in writing as well as communicating. It is divided into three sections in order to make language development a more systematic process.
The first section deals with communicating in everyday life and it sheds a light on understanding the demands of particular audiences, subjects, and situations. The second section involves grammar, vocabulary, spelling, and punctuation to ensure that your writing is precise as well as appropriate.
The final section takes into account the process of writing itself, along with its prior stages such as research and planning. The 'Oxford Guide To Effective Writing And Speaking' book is a comprehensive guide to mastering English and is filled with abundant exercises, guidelines, and examples.
4. Write Better Sentences & Paragraph by Scholastic Inc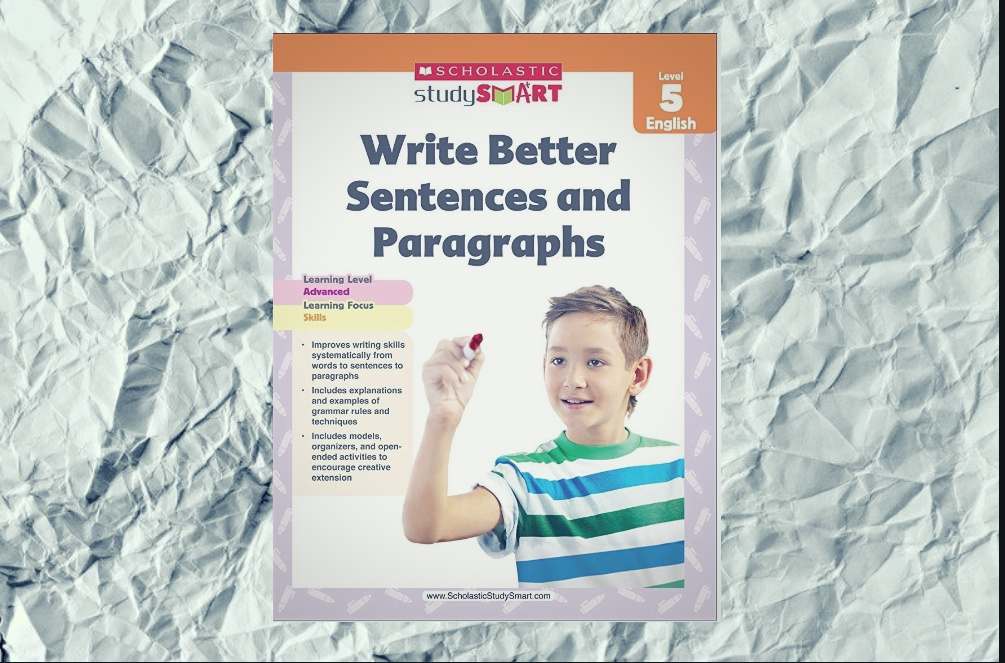 Image Courtesy to Scholastic
Scholastic has a series of three workbooks that contain challenging tasks to enhance a student's English writing Skills and encourage them to get their creative juices flowing. The variety of guided tasks ensure that students are provided with an opportunity to experiment with the writing techniques that they have learned.
This also helps to improve their creative ideas. The tasks usually contain hints to aid with the writing process and help students when they feel stuck while writing. Additionally, there are also parent activities in the book. These activities allow parents to guide their children in the learning process and ensure that they are on the right track.
This series is suitable for grade five and above. All in all, English writing Skills is very powerful but in order to truly exploit benefits. A child must be well equipped with strong vocabulary and grammar too. Using books is a great way to achieve flow in the writing process and a great way to inspire your children to write.
We hope you find the list book list useful to improve your child's English writing skills. Reading books is a great way of improving a child's writing skills as well. Join the GetLitt! the community now to access a huge selection of children's books for affordable subscription plans and a free trial.
Happy writing and Happy Reading!
Feature Image courtesy canva.com
Like this?
Read: How To Write A Movie Review!!
Read More: How to Write a Book Review for Kids