How to Write a Story Step-by-Step by Indian Author Katie Bagli
4180 Views
February 27, 2019
Today we have something very exciting to share with you. Indian author Katie Bagli has graciously decided to show us all how to get kids to write stories! Creative writing is a fun exercise that both the young and young at heart can enjoy together.
Before we get into Katie's advice and instructions on how to get kids to write stories, let's get to know a little about the author.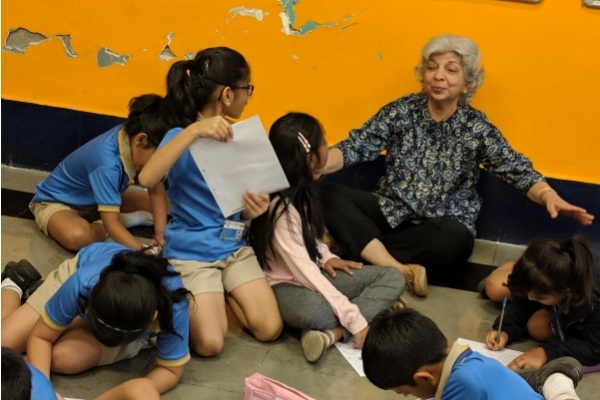 Katie Bagli
Katie Bagli is a nature lover, and most of her published titles have drawn inspiration from aspects of nature, whether it be about the creatures or the landscape.
She writes for children's magazines too including the children's section, Young World, in The Hindu.  Besides writing, Katie also enjoys illustrating her own books.
You may have read some of Katie Bagli's books that are available on Getlitt! Her two books of poems On the Wild Side and The Zoo Around You introduces kids to the lovely animals on our planet. Plus, these books are a great way to get kids excited about reading poetry.
One of Getlitt!'s favourite Katie books called Sangla – A Valley is set in breathtaking Himachal Pradesh, where we learn about the myths and fairy tales from the region. Do check out these books in our library – you're going to love them.
Her work doesn't just stop at books and illustration though. Along with the LEAD School, Katie has also created school curriculum content for the English language program in the form of stories and poems.
She also conducts writing workshops for children, which is why we thought she was the ideal candidate for advice on how to get kids to start writing stories. Take it away Katie!
Katie Bagli on how to teach kids to write a story
'What could be better than to curl up in a cosy corner with a book to read on a rainy day?' you may say.  Well, it is equally satisfying, if not more, to sit in a quiet room, and indulge in creative writing to produce a good short story.  Once you have completed your story to satisfaction you will feel like jumping with joy, a great sense of achievement.
In fact, writing a short story is a great way to start one's fiction writing journey. It is not as consuming as writing a book, and it whets the creative appetite.
"I can shake off everything as I write; my sorrows disappear, my courage is reborn."

Anne Frank
Whether you want to learn how to write a book or a short story here are a few:
How to write a short story step by step
1.The Story Idea: How to get ideas to write a story
The story idea can be considered as the seed that determines which plant will grow out of it.  An idea may spark in your mind while reading (any kind of literature, fiction or non-fiction) or from your imagination.  An idea may be born out of real-life incidents.
You can get an idea while travelling by public transport, by keeping your ears and eyes open, even by overhearing conversations! So, observations and imagination play a huge role in building ideas. It is also a great idea to maintain a little book of ideas where you record words, incidents, thoughts, characters.
This will then become a treasure trove from which you pull out elements for your story.
Once you are sure of your main idea, you can let yourself go by drawing a mind-map; that helps. Don't write till you have sketched out this mind map. A mind map is a pictorial representation of your idea.
It contains a central idea and shows how smaller ideas are linked to each other and to the central idea. There are many tools available online which will help you to create this mind map.
2 The Characters: How to write a character sketch for a short story
The next crucial step to writing the story is to develop characters. Characters add the spice to your story.  It is advisable not to develop too many characters.  But whatever characters you do bring into your story must be well-fleshed out and must contribute to the story in some way.
Think of the physical and personality traits of your characters.  You need to weave these into your story so that the reader gets to know and feel what exactly your character is like. You can devise interesting ways to introduce your main character to grab the reader's attention. Techniques like "show don't tell" give the readers a more immersive experience. They can feel and experience the story not just through words but also through emotions and senses.
How to write character-driven stories
Give your characters names.  The names give much information about your characters.  E.g. if your story is based in West Bengal, it would be appropriate to do some research and give the character a Bengali name.  Also, names can straight away tell the type of character – Horrible Henry or Foolish Frank or Krazy Karina… The names you give your characters will also depend on the setting you choose for your story, so you can revisit the names and traits after the next step – Setting.
It would be a good idea to make your characters speak by adding dialogues rather than just narrating throughout.  Also, dialogues help the reader to connect better with your story. They also help to inject situations with the emotions and the personalities of the characters in conversation. E.g. the dialogue of a teenager would be something like: "Hey dude, let's play a prank on ole Bumpkin". While a doting aunt may say something like "Are you sure you don't want some more bread pudding, pet?
3 The Setting:  How to write a story setting
It is important to let your reader know the setting of your story.  It could be realistic, like a jungle or a restaurant.  Or you could even think of an imaginary setting like under the sea or a magic town. The setting will also be dictated by the time period that your story is based in. Stories set in foreign lands and different eras will require some basic research regarding their culture, food, dressing etc.
The setting of a story establishes the mood with the reader. Think of how different the setting and mood will be in a spooky story and in a funny story. The description of the setting should be such that the reader feels he or she is in the story.  To make this possible, remember to involve all the senses: what you would see, what you would hear, what you would feel, and if relevant, what you would smell too.
4 The Plot: How to write a story plot
the plot is the main skeleton of your story.  Make sure there is a conflict in your story – something that goes wrong, something that makes the reader bite his fingernails in suspense and keep asking 'now what?'.  Even if your story doesn't have suspense, this element of conflict will keep the reader's curiosity piqued to find out what happens next. After the story reaches its climax, we need to resolve the conflict and let the suspense decline until you tie up the loose ends and conclude your story.
How to write a good story plot
It won't do to conclude the story suddenly while you are still at the climax stage. The resolution must seem plausible. At the same time, it is important to give a resolution to the conflict. The reader may enjoy the thrill of the climax but he would certainly want the problem to be solved.
5 The Structure of the Story: how to write a story structure
One very important requirement of a good story is a proper structure.  This may come naturally to a veteran writer. The beginner, however, may need to be conscious of story structure.
The Beginning: How to write a story well
Think of your story as a sumptuous meal.  The beginning of your story can be compared with the starters that whet your appetite for more.  The body of your story is like the main meal of several courses, full of various enjoyable spices – sweet, sour, spicy.  The ending of your story is like the dessert that soothes your digestive juices and makes you smack your lips with satisfaction.
The conventional method of beginning a story, especially for younger children is with the opening sentence "Once upon a time…"  In fact, these four words ensure that the child is all ears and all attention in anticipation.  However, stories for older children and adults would not be expected to start in this manner. So how do you begin your story to form an impact on the reader right from the very start?
You could endeavour to start your story in a dramatic manner to make your reader sit up.  E.g. " C-r-r-rack, c-r-r-rack, the egg shells gave way, cracking open as one by one, the teeny weeny caterpillars made their entry into their little world.  What, do you think, was the very first thing they did?"
You could start your story in a matter-of-fact way, e.g. "Shriram trudged reluctantly at snail's pace in his Dadima's shadow, scowling all the way.  He was up in arms with the world at large…" The conflict of the story has already made itself apparent, Shriram wasn't happy for some reason.  The reader would want to read on to find out why.
Another style of beginning the story is to first write about the end and then let the entire story be aflash back.  E.g. "The people in the small town of Daryagam were extremely happy.  They were enjoying the fruits of their hard work. But many years ago, they had suffered a deadly calamity.  It had all begun with…"
The Middle of the story
The middle part of the story forms the bulk of the story in which the plot thickens.  There may be several conflicts and tension should mount. Here you could write about obstacles that lead the reader's interest to a zenith.  You could make it seem like all is lost, but there is a sudden turn of events to save the situation. E.g. "…in a flash, the furious birds were flying towards him, like one big stormy thunder cloud.  'Oh Lord, save me!' the shrike uttered his last prayers. As if in answer, he got a sudden brainwave…"
Once you have reached the climax and put your reader on tenterhooks, you could show the suspense dispersing and let the tension ease – the mystery begins to get solved, or the hero gets rescued…
The Ending of the story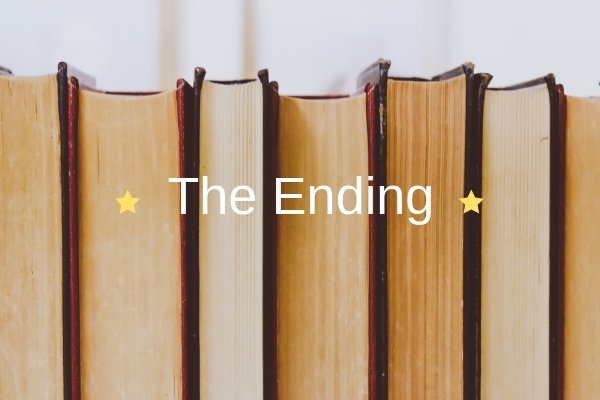 There are several ways you could end your story:
you could show that 'all is well' as things have sorted out, e.g. "at last peace was restored" or
you could end with an anti-climax, e.g. "the boys turned around to wave goodbye to the monk, but he had vanished. Had he only been a figment of their imagination?" or
your story may end leaving a lump in your reader's throat, e.g. "…one night, he made his final flight out of this world and he became a legend. Or
you could end with a wise saying or adage, e.g. "Yes, where there is a will even the impossible can be achieved," put in the old man.
Also, you will have to decide in the very beginning point of view of your story.  You may wish to write in the first person, as if you yourself have encountered the adventure related in your story, using the words 'I', 'we', 'me' or 'us'.
Or you may want to write a narrative story, in which case you would write in the third person, using the words 'he', 'she', 'they', 'him', 'her' or 'them'. This is the most preferred form of writing as it gives the story writers greater flexibility.
Some writers like to write in the third person omniscient point of view which means the writer knows the thoughts, actions and feelings of all his characters.
Writing in the second person point of view using the word 'you' or 'your' is very rare and is generally avoided as it is difficult to make a smooth flowing story in this form.
So that's how you get kids to start writing stories!
So now you have all the ingredients to write a short story. All you need to do is pick the ones you want, in the ratios that you want and voila…you will have your story. As the cliché goes, practice makes a man (woman and child!) perfect. Once you are confident with your story writing skills, you can also send them to offline and online literary magazines and have the supreme satisfaction of seeing your work published!
Download your short story writing template here.
Good luck and do start writing.  Don't worry, you can do it!
Like this?
Read: Indian Writer and Mom Priya Fonseca Answers -How to Get my Child to Read?
Read More: Book Themed Activities – Make Your Own Family Tree!