Best Netflix Shows For Kids For When They Need A Break From the Books!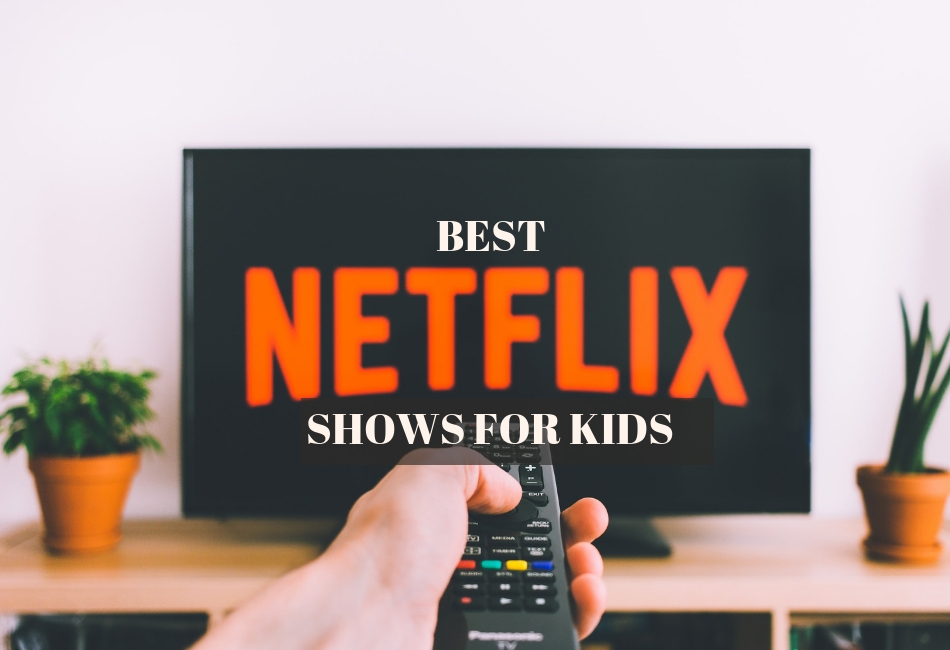 1301 Views
September 3, 2019
Today we're going to be addressing a "guilty-pleasure" topic, and that is 'Netflix Shows for Kids.' Kids are just as fascinated by the shows on Netflix as their parents. Afterall, why should parents have all the fun! Just like it has a range of gripping and provocative shows for adults, Netflix also has a variety of educational and entertaining content for its younger audience.
Advantages of Netflix Shows for Kids
There is always a bit of a battle between finding a show with substance and giving in to your little one's wish for the latest blockbuster. Unlike television, Netflix has the added advantage of picking shows that parents feel are appropriate. Plus, having access to your account at all times, these shows can be screened to fit in with your child's schedule, unlike with regular TV where one must wait for the allotted time.
The age-appropriate viewing content available on Netflix includes educational cartoons, movies with morals and also coming-of-age shows and amazing non-fiction shows for teenagers. Kid's TV shows should be intellectually engaging – children are like sponges and love to soak up information, especially when visually represented. Luckily, there are many options that, parents will agree, are super for kids.
So, when the kids need a break from their books, why not opt for one of these Netflix shows for kids? The list we've curated today has something for everyone. In case you were wondering, no, we have not included 'Stranger Things' as it's something we feel parents should watch first before considering it appropriate for their kids. Similar to selecting books, we suggest parents choose shows based on their child's preferences.
Best Netflix Shows For Kids
1. A Series of Unfortunate Events
For years, the Baudelaire orphans' family history has intrigued readers and viewers – if you've read the books, then you know what to expect with this whimsical and macabre series. The screen adaptation is visually stunning and has some captivating performances by the actors in the show. Probably best suited for a slighter older audience, we suggest watching the series with your children as it addresses subjects like death, adoption and skewed happiness.
2. Mighty Little Bheem (All age groups)
This non-verbal animation show for kids is about a curious and mischievous toddler who has super-strength. All the adventures take place in his small town of Dholakpur where audiences get introduced to Indian culture as well as Bheem's innocent charms. Interestingly, Mighty Little Bheem has become popular globally, and according to an Economic Times article, it is the second most watched original series after Boss Baby: Back In Business.
3. The Hollow (10+)
If your child is a bit too young for Stranger Things but eager to watch something similar, then The Hollow is a good option. This cartoon animation series follows characters Kai, Mira and Adam who wake up in a dystopian world where everything and everyone is after them. The Hollow is gripping and smart with a few twists than even parents won't expect!
4. The Worst Witch (7+)
Written before the era of Harry Potter, The Worst Witch is an adaptation from the books written by Jill Murphy in 1974. The series revolves around Mildred Hubble, a young witch who attends Miss Cackle's Academy for Witches, where she meets other witches her age. If your child is captivated by magical worlds and school life dramas, they will thoroughly enjoy this series. Plus, it teaches kids about friendship, loyalty, mild bullying, peer-pressure and other pre-teen issues.
5. Our Planet (All age groups)
Teaching kids about our wildlife, environment and planet is not an easy feat, which is why the series 'Our Planet' is so extraordinary. Narrated by Sir David Attenborough this eight-part series opens up a viewer's mind and heart to the world we live in. With its superior visuals, it teaches kids and adults about Earth's remaining areas of wilderness and the animals that live in them. This series celebrating Earth's wonders is the ideal selection for a family TV night.
6. Peppa Pig (All Age Groups)
This cartoon series has taken the world by storm. Geared towards preschool kids, Peppa Pig is an energetic and extroverted pig who loves to take part in activities. Children can expect to learn about something new with each episode, just like Peppa Pig does with her family and friends. Most episodes feature everyday activities such as playing with friends, riding bikes, meeting cousins, attending playgroup etc. Through these storylines, children learn social conduct, manners, etiquette and even larger themes such as friendship dynamics and sibling love.
7. True and the Rainbow Kingdom (All age groups)
Another excellent option for a preschooler is 'True and the Rainbow Kingdom'. In this series, True an 8-year-old girl and her best friend Bartleby, the cat go on adventures to help the citizens of Rainbow Kingdom. As the name suggests, the landscape is bold, colourful and utterly fantastical. True is the only citizen of the Rainbow Kingdom who has special powers to activate the 'Wishes of the Wishing Tree.' These powers help her solve problems in the Kingdom, and it teaches kids about their imagination, the feeling of empathy, and being mindful.
8. Yeh Meri Family (7+)
What do you get when you combine 'Malcolm In The Middle,' the 90s and a quintessential Indian family? The series 'Yeh Meri Family!' This emotional and funny Netflix show for kids is set in Jaipur in 1998 and is told from the viewpoint of 12-year-old Harshu. Parents love it because it reminds them of their childhood growing up in the 90s. Kids love it because they can identify with the characters and situations in the series.
(Also available on TVF Play)
9. The Dark Crystal: Age of Resistance (10+)
We're journeying into the mind of the iconic Jim Henson for this series called The Dark Crystal: Age Of Resistance. The puppets and landscapes in this series are bursting with creativity and detail that helps enhance the viewing experience. The Dark Crystal is a sci-fi series that is filled with adventure, mystery, unfamiliar landscapes and mythical creatures all connected to an energy-giving crystal controlled by the evil Skekses. This series is suited for a more mature audience as some scenes can be quite graphic/scary, and it depicts mild physical, romantic love.
10. Alexa and Katie (12+)
'Alexa and Katie' isn't your average high school drama TV series. Alexa is undergoing cancer treatment, which makes her high school experience very different in comparison to her peers'. Luckily, she has a best friend Katie who is by her side through it all. The series beautifully depicts the importance of female friendships, high-school issues, health and wellbeing, among other themes.
Best Netflix Shows for Kids!
That was our list of the Best Netflix shows for kids. We had to cap our list at ten, but we could have easily continued. The choice for kids, teens and adolescents on Netflix is extensive. Plus, their content includes different cultures, themes, languages and brings awareness to issues, causes and other childhood pains.
GetLitt! Tip: We suggest scrolling through their library and selecting shows that look interesting. However, before viewing, do a quick Google search for reviews and trailers. That way, you can make an informed decision.
We here are GetLitt! are pro-reading and can't stress how vital books are for kids. Our suggestion is to regulate TV time and balance it with reading time for a win-win situation with your kids.
If the TV series on Netflix seems too daunting for your little ones, there is always the GetLitt! library of Indian children's books to comfort you! We have over 300+ books, so grab your subscription today to get access to all of them!
Happy Reading and Watching!
Like This?
Read: 10 Romantic Lines From Famous Couples in Literature
Read More: Children's Books That Were Made Into Ki's Movies
Feature Image courtesy JESHOOTS.COM on Unsplash