How To Improve English Writing Skills
1304 Views
August 31, 2019
Words are, in my not-so-humble opinion, our most inexhaustible source of magic. – J. K. Rowling
Undeniably, words can create magic and weaving words into sentences makes you a magician! Many people believe that the ability to write well is inherent and something an individual is born with. Honestly, some people may be naturally blessed with writing skills, but we can also learn or develop it.
Why Should You Improve English Writing Skills?
Reading and writing in English do not come naturally to us Indians, given that we are not native English speakers. However, due to globalisation and the boom of internet and social media, it has become imperative for us to communicate effectively in English, the most spoken language in the world.
Writing is an integral part of communication. It is very useful for expressing yourself more clearly and effectively.
English writing skills are essential and applicable to any career you choose. It increases your credibility and makes you more valuable in your chosen industry. It helps you to stand out from the rest.
Writing helps enhance your imagination and creativity. While writing a story, we are forced to think of the plot points, different perspectives and make the content engaging and interesting. Writing down dreams or maintaining a diary again pushes people to find the right words to describe something; therefore, broadening their knowledge of vocabulary, sentence structures and ability to think creatively.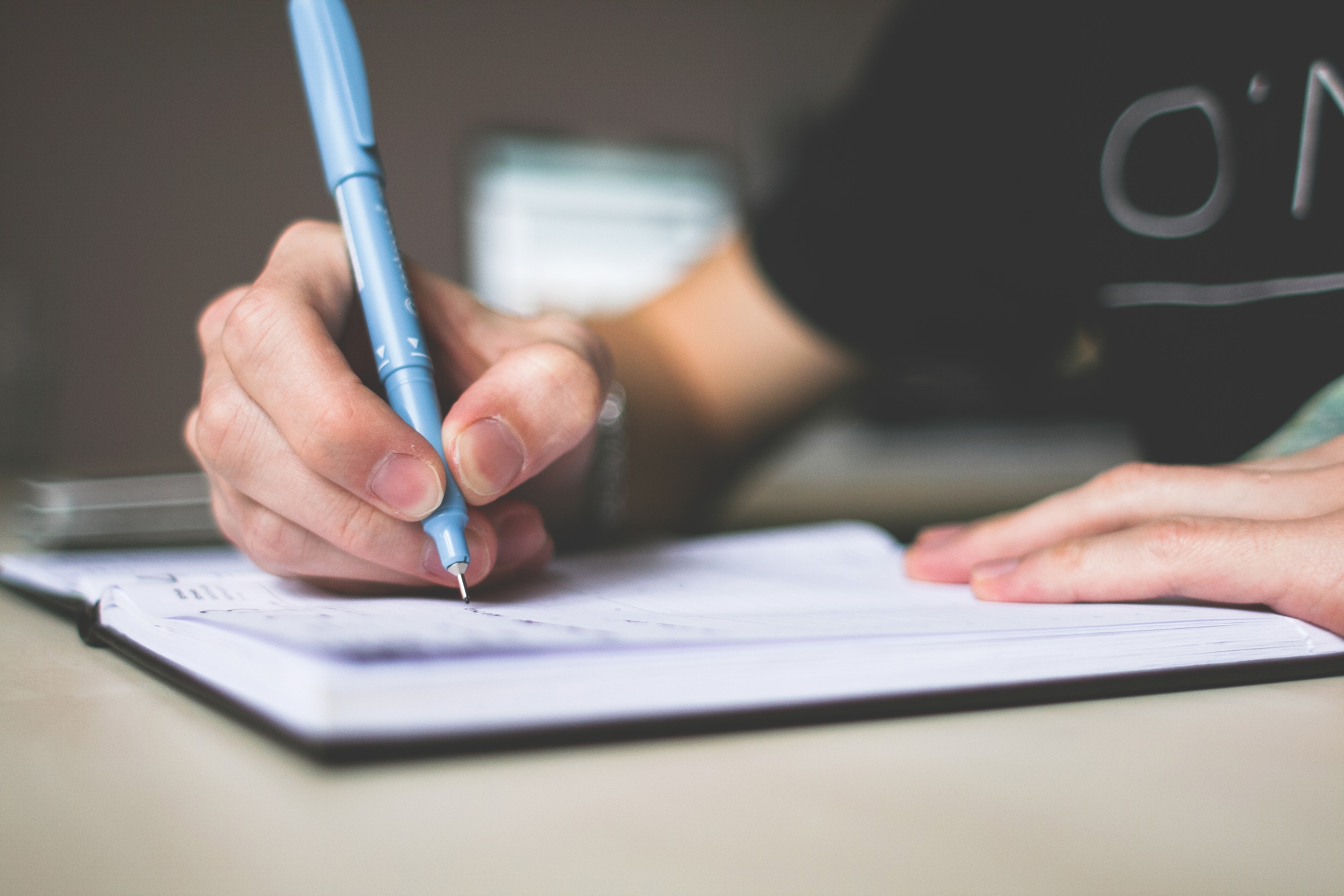 Image Courtesy Picjumbo.com
For centuries, letters, articles, essays and stories have been written to spread messages, to influence and to entertain a huge mass of people. One can use great writing skills to put across points regarding issues that matter to them persuasively.
Writing can never go out of style. It will always be in demand, and once you learn how to write well, you can use your skills to build a side career, engage in cathartic writing or just personal musings.
Important skills, like the organisation of ideas, articulation, patience and continuous learning and improvement, are developed through regular writing. A writer eventually also learns to accept criticism and feedback, putting their work before their ego.
How Do I Improve My Writing?
1. Practise and Get Feedback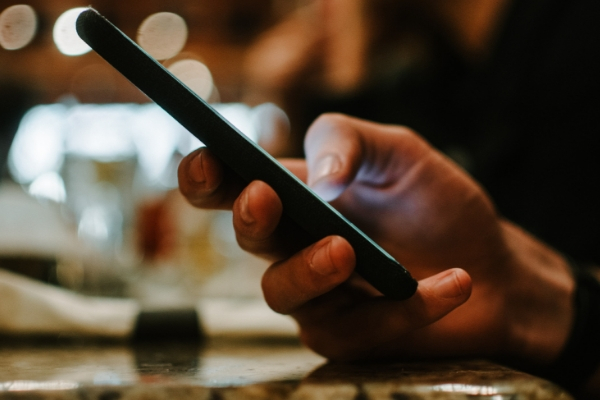 Image Courtesy Alex Ware on Unsplash
Honing of any skill requires constant practice and writing is no exception. You can start by writing short pieces by making it a part of the daily routine, like diary writing. Later you can increase the time & word limit to mark your progress. You can use the internet for prompts and ideas if you seem to be running out of them. You can kick-start this by sending text messages with correct spellings, punctuation, grammar and vocabulary.
The important part is to maintain consistency. You have to keep writing and practising. You will definitely see improvement as you go. Feedback is a vital part of the loop and people often tend to forget about it. It is essential to review and edit your work, sometimes after considerable time intervals. You should also get honest feedback from others. Listen carefully and if you find substance in any feedback, try to incorporate the suggestion the next time you write.
2. Read. Read and Keep Reading!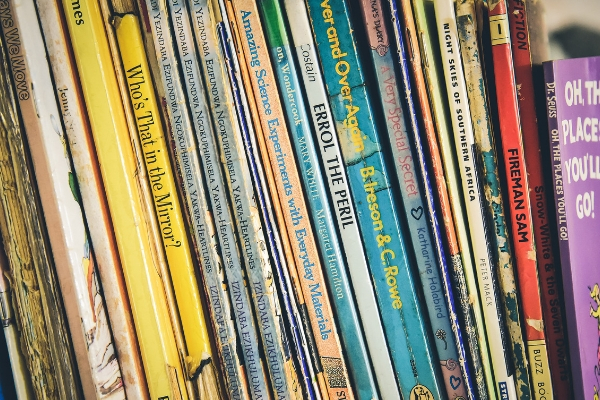 Image Courtesy Robyn Budlender on Unsplash
The importance of this cannot be stressed enough. Reading is extremely essential because it familiarises one with the language. It introduces the individual to different styles and approaches to writing. Reading books, newspapers etc., exposes one to diverse perspectives, and expands a person's world view, making them more creative. This exposure leads to a better vocabulary and understanding of the language, and further, to better writing skills. A non-reader can always start by reading basic material for shorter intervals and then move onto more complex books or stories.
3. Focus On The Writing Style
The writing style that you need to adopt is dependent on the purpose of your writing. Ask yourself why you are writing this piece. You may be writing business pitches or proposals, an exam, articles for newspapers or blogs or for personal reasons (e.g. like a diary entry or a story). The purpose determines the choice of words and structure. These, in turn, set the mood and tone.
4. Look At Example of Similar Writing Samples
This one is a thin line to tread. You might want to look at multiple examples of similarly written samples to get an idea of the format, structure, language appropriateness and even to familiarise yourself with the writing style. However, you have to be very careful not to plagiarise somebody else's work. It is okay to be inspired and even to quote somebody by giving them due credit, but it is a problem when you claim someone's hard work as your own. So, when you do look at other writing samples, remember to note downtrends and pointers on writing but refer to your notes while writing and create an original piece of work.
5. Prepare
Spontaneity is integral to writing. Many times, something we have written previously doesn't appeal to us later on. Having said that, some level of preparation before you write the final piece always helps. Noting down points, creating flowcharts and researching related topics are definite ways to clear the clutter in our head and organise our thoughts and ideas. This step ensures we don't miss out on any crucial points. Once you have all the points that you would like to cover, you can also arrange them in the format or structure that the writing demands. This step eases the final writing process.
6. Focus on English
We agree, you may be trying to improve your writing skills, but it is not independent of the other aspects of the English language. To improve your English writing, you will have to focus on everything from grammar to vocabulary, spellings to sentence structure as well as format and rules of the English language. This may sound very complicated, but it is not. All of these factors work hand in hand. Developing one, in turn, improves the other.
7. Use Fun Ways To Get Kids To Write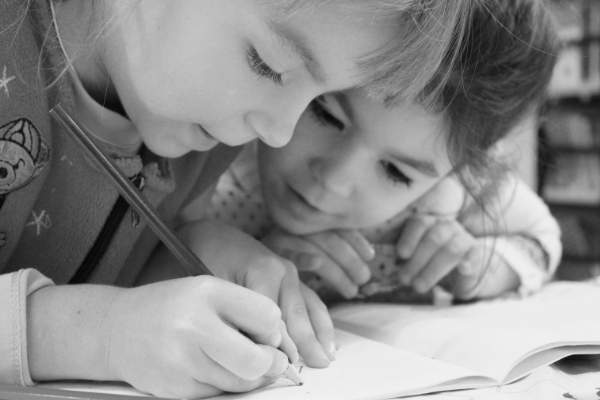 Source: Pixabay (pexels.com)
Writing can be an intense activity, but there are various ways to make children realise that this is fun. Just like you can use multiple games like Scrabble, Take A Letter, Boggle, Taboo, etc. to build on vocabulary, you can try a few of these methods to make the fun in writing more evident and to spice it up for children.
1) Collaborative Writing
A group of children start writing a story individually. After 5 minutes they pass their paper to the person sitting next to them, moving in either clockwise or anti-clockwise direction. Now each child gets five minutes to keep building on the story. When the children get their original paperback, they read up and enjoy the various styles and ideas that have come together.
2) Using Prompts
One can use multiple things as prompts -pictures, words, phrases, lyrics etc. What these words trigger can lead to a story, poem, letter, diary entry or anything at all.
3) Changing Beginnings and Endings
Children can be asked to change the beginnings and endings of stories, movies, and articles they have interacted with before. This gives them restrained freedom and also some direction, which is usually very helpful for children who are grappling for ideas.
8. You Are Not Alone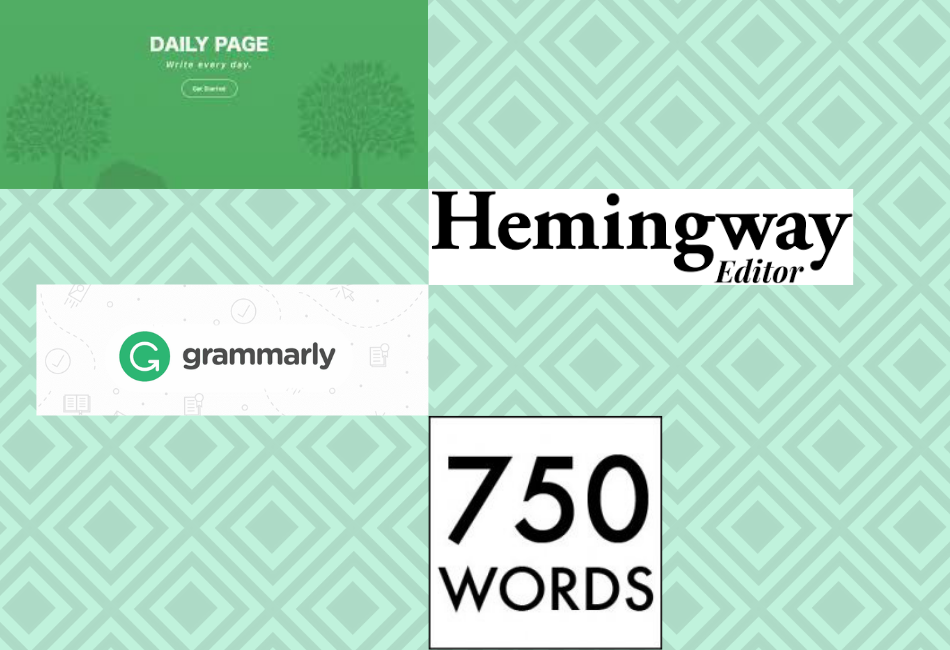 Image Courtesy Canva.com
Remember that you are not the only one struggling to improve your writing skills in English. We aren't native speakers of the language and to learn and practice a skill is not easy. But there are so many apps and free online websites that are committed to helping us out.
750 Words – This website pushes you to write every day and maintain consistency with the habit of writing. And not just any number of words; 750 words to make sure you cover approximately three pages per day. It even gives you points for achieving your goals.
Hemingway – This app helps you write concise and strong texts by providing fundamental edits. Everything from vocabulary, grammar, sentence structures etc. are colour-coded making your mistakes obvious and suggesting edits to make sure you write better.
Grammarly – Probably the most popular app and website that corrects grammar and sentence structure across writing formats. This one is really helpful to everyone across professions and age groups.
Daily Page – Daily page sends its users writing prompts every day. These emails will not only bring an idea to the foreground of your mind but also act as a reminder for you to write daily.
That's How To Improve English Writing Skills
With all this help, we are sure you can get started on your journey to be a better writer. And since reading is an essential step towards better writing, don't forget to create your GetLitt! account to access our library of more than 300+ children's books.
Happy Reading!
Like this?
Read: Best English Writing Skills Books
Read More: How to Improve Thinking Skills of a Child