Must-Read Mystery Books For Children
1528 Views
September 3, 2019
Children's books have many genres, but none is more intriguing than a mystery genre. A good suspense-filled book has the power to captivate kids of all ages and reading levels. Solving crimes and unravelling mysteries can lure even the timidest readers, which is why there are so many fantastic mystery books for kids available today.
Must-read mystery books aren't just fun; they also help with logical thinking and deductive reasoning. Many of these stories are written linearly and logically, which helps children view the world around them in a similar manner. Additionally, mystery books allow a child to put two-and-two together as the story and characters unfold; this helps develop their deductive reasoning skills.
Classics like Nancy Drew, Hardy Boys, Goosebumps and the Agatha Christie mystery books have captured the minds of young readers for generations. However, they're not the only ones; this genre has exploded and many authors, including Indian ones, have started to write excellent must-read mystery books for children.
The list we've curated for you today has a bit of everything, from rubies being replaced by plums to strange shadows in haunted mansions. We won't keep you in suspense any longer – these are our favourite must-read mystery books for children!
Must-read Mystery Books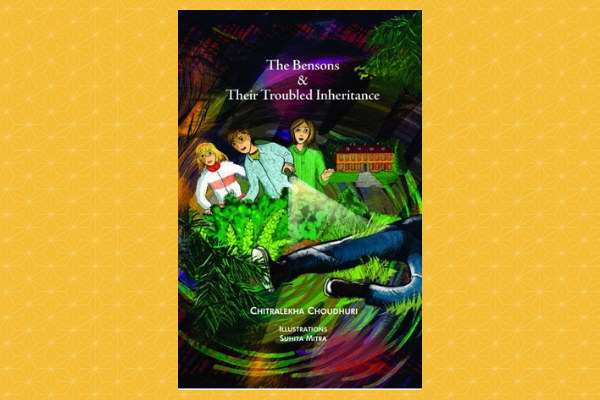 Surveillance, inheritance and sudden death – the Benson's are a family shrouded in mystery and chaos.  These are just some of the epic action scenes and themes to look forward to in the book. The Bensons inherit two things after the passing of a family member – an estate and a maritime surveillance system for the Ministry of Defense. If this wasn't intriguing enough, they also find their butler George dead on their newly inherited lawn! What more could go wrong for the Bensons? Read the book to find out!
Read The Bensons And Their Troubled Inheritance on GetLitt!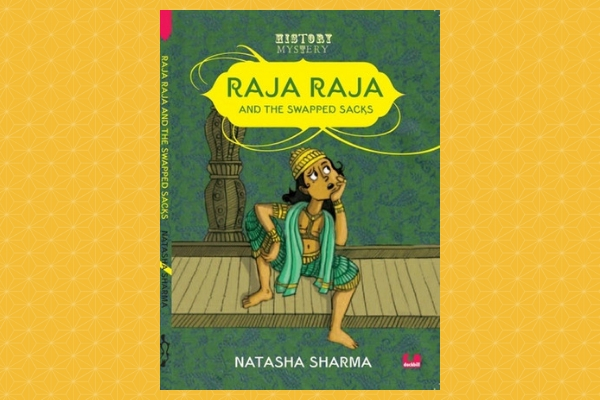 The History Mystery series by author Natasha Sharma is a fictional take on characters from Indian history. In this book Raja Chola, the Kings of Kings finds himself in a 'peppery' situation. Someone has swapped the pepper being shipped to China with goat droppings! As expected, China is not impressed and wants to stop all trade with Raja Chola. Can he figure things out before it's too late?
Read Raja Raja and the Swapped Sacks on GetLitt!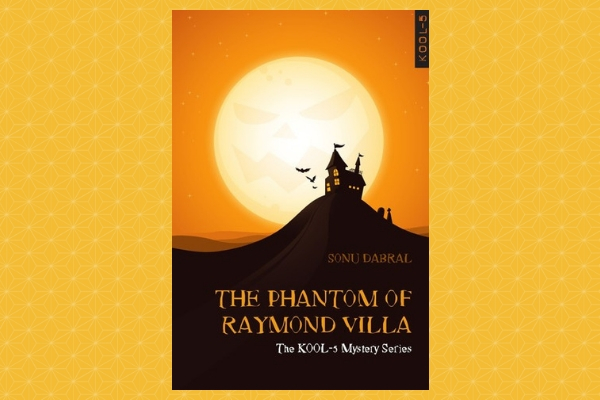 Indian mystery books for kids are just as exciting as their global counterparts – introducing the Kool-5 Mystery Hunters series by Sonu Dabral. In their first-ever case, the gang, comprising of five spunky youngsters – Maya, Munch, Jinx, Nano and Dodo – have to figure out what's happening at Raymond Villa. Shadows, noises and strange happenings have been spotted at the villa, and it's up to these five to solve the case!
Read The Phantom of Raymond on GetLitt!
4. The Nancy Drew Series by author Carolyn Keene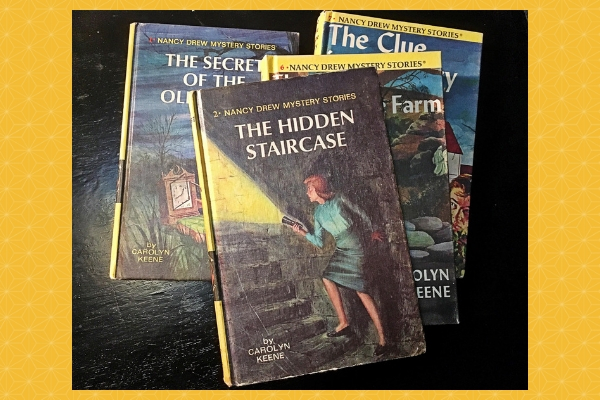 Image courtesy hppr.org
Hands up if you're guilty of spending an entire summer vacation reading the Nancy Drew series! We've got both hands in the air! Start your child off with 'The Hidden Staircase' mystery, which was considered Mildred Wirt Benson's (pseudonym Carolyn Keene) personal favourite. In this book, Nancy has been tasked by her friend Helen to solve the case of her aunt's mansion. Curious things have been happening there, things that may be linked to a hidden staircase!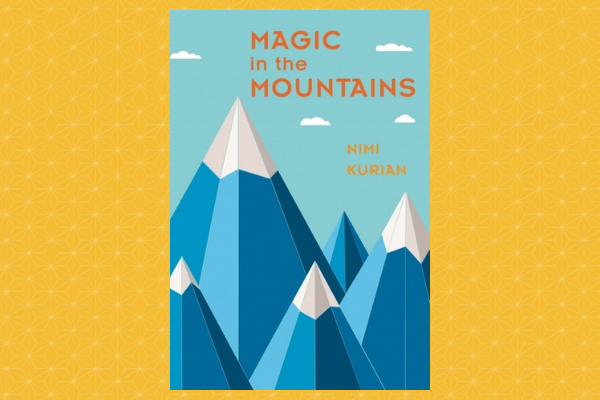 Mystery books for kids can have meaningful messages too – the message in 'Magic in the Mountains' is about overcoming grief after the loss of a loved one. Siblings, Pradeep and Priya, have been taken to their Aunt Sheila's house in Coonoor after the death of their parents. However, the Nilgiri hills aren't as serene as one might think. The duo find themselves in the midst of a mystery that involves a kidnapping, magic, a car chase and some strange ladies!
Read Magic in the Mountains on GetLitt!
Also read: 10 Enlightening Short Moral Stories for Kids
6. The Geronimo Stilton Series by author Elisabetta Dami
The ever-popular Geronimo Stilton series is a mix of adventure and mystery. If your child hasn't read mystery books before, starting them off with a book from this series can ease them into this genre. We've written a whole blog post on the best Geronimo Stilton books, do check it out – we're sure you'll find it helpful!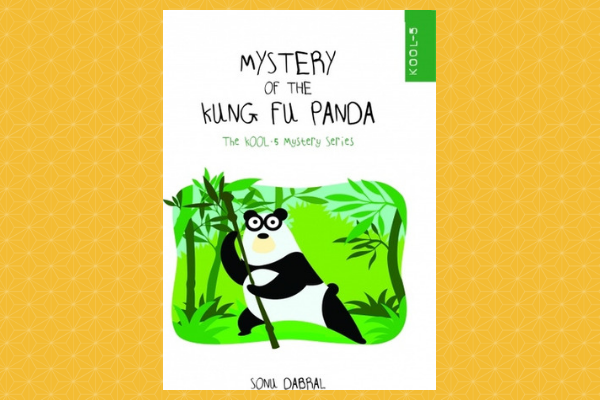 This book is part of the Kool-5 book series that features a group of sleuthing kids with a thirst for solving crimes. This time they are tasked with solving the mysterious appearance of a cute Panda soft toy and the kidnapping of group member Ria's brother. Is there a connection between the two and will they catch the kidnappers? Whoa, talk about must-read mystery books – this one is action-packed!
Read Mystery of the Kung Fu Panda on GetLitt!
8. The Boxcar Children series by author Gertrude Chandler Warren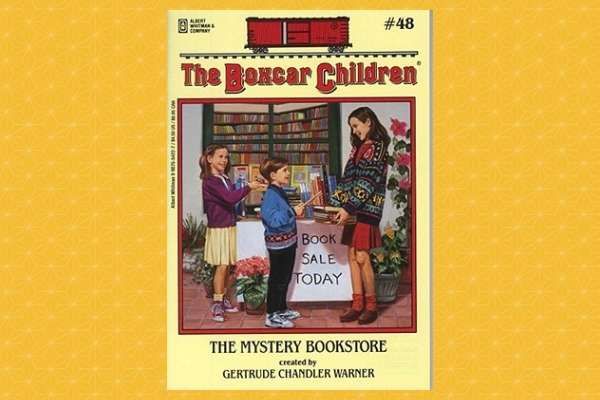 Image Courtesy Albert Whitman Company
This series is considered a classic when it comes to must read mystery books for kids. Published in 1942, the series is about the adventures of four orphaned kids who live in an abandoned boxcar – hence the name, the Boxcar Children. Each of the books has a different mystery that the kids have to solve. Our favourite is 'The Mystery Bookstore' that involves a bookstore located in the darkly magical French Quarter of New Orleans.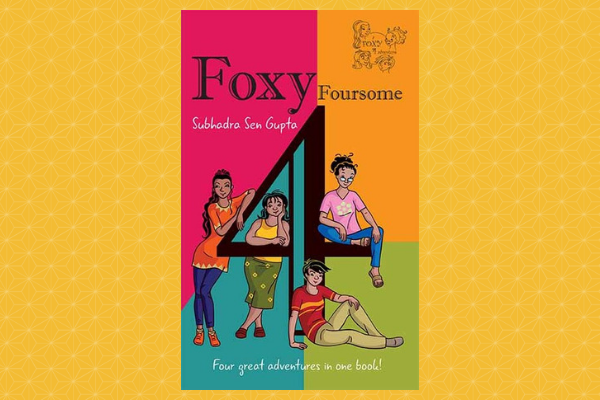 Four stories, four female protagonists and four mysteries to solve – intrigued? The Foxy Foursome is about four friends Mandy, Padma, Jahan and Charu who use their unique attributes to solve crimes in various cities in India. The friendships the girls share and the sleuthing set in the backdrop of India, make this book a hit for any young reader.
Read The Foxy Foursome on GetLitt! 
10. The Hardy Boys by author Franklin W Dixon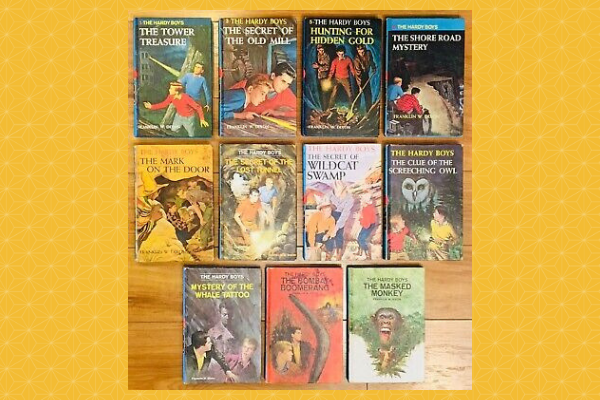 Image courtesy picclick.com
According to publishers Penguin Random House, the Hardy Boys series has sold over 70 million copies since they were first published in 1927. We believe that number because when it comes to jet-setting across the world and solving crimes, the Hardy Boys have captivated and enthralled readers for generations. Frank and Joe's adventures and mysteries are a must-read for children who love stories with intriguing twists, cunning escapes, evil villains and fascinating landscapes!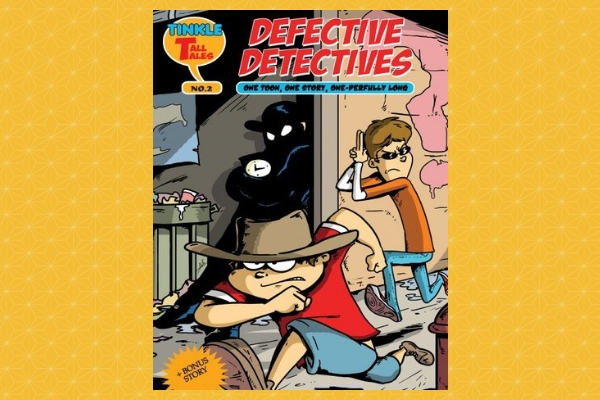 The Defective Detectives involve two main characters, Rahul and Ravi, who as the name of the series suggests, always get themselves into trouble! The detectives are always on the hunt for a mystery, even if there isn't one in sight. Their overactive imagination gets them in and out of many sticky situations. Sounds like someone you know? Check out Tinkle comic's infamous detectives today!
Read Defective Detective on GetLitt!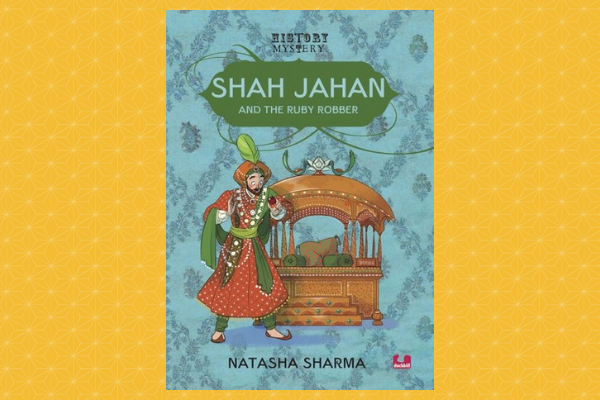 Wouldn't you be mad if your jewels were replaced with fruit? We can't blame Shah Jahan for his anger; after all, someone has replaced his precious Timur Ruby with a plum! Can you imagine an emperor's throne embellished with fruit? What a thought! Well, we hope he solves the mystery before more rubies go missing!
Read Shah Jahan and the Ruby Robber on GetLitt!
That was our list of must-read mystery books for kids! We hope you enjoy reading these suspense-filled books. If you have pre-teens in your house and are looking for something a little more advanced, then why not introduce them to Sherlock Holmes or the Agatha Christie novels? We've written blogs on both the series, do check them out if you need some help deciding which book to begin with.
Happy Reading!
Like this?
Read: Sherlock Holmes Books List
Read More: Classic Mystery Books For Kids: The Goosebumps Series