Children's Book Illustrator Spotlight – Tanvi Bhat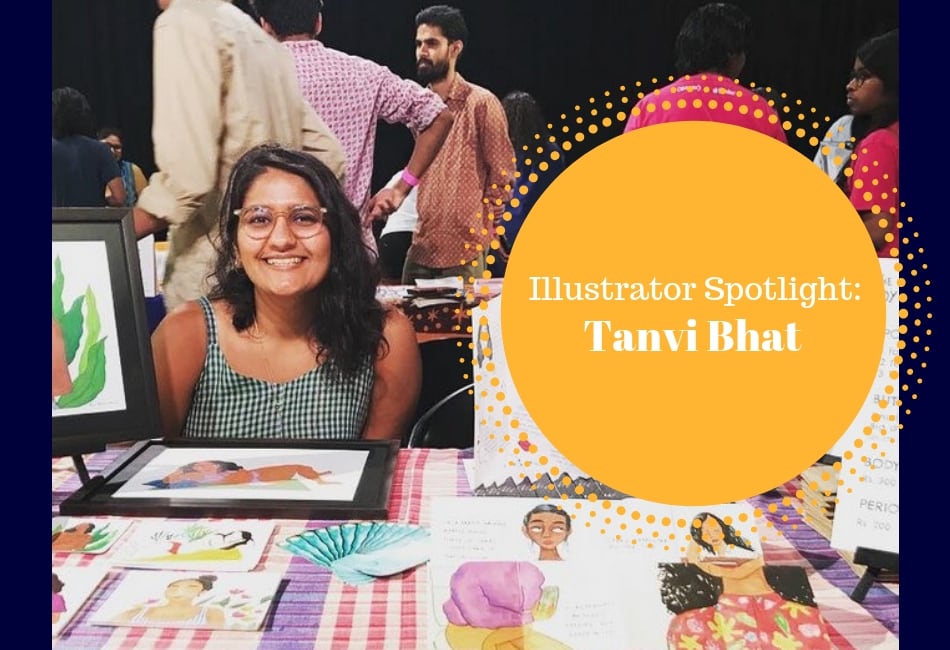 Illustrations are such an integral part of children's books. Before children can read, it's the pictures that they truly connect with in books. Picture books with the illustrated characters have a huge impact on how children take to reading.
Illustrators like Tanvi Bhat are instrumental in shaping a child's opinion about reading and books. There are so many beautifully illustrated books that captivate a child's imagination – Tanvi's are part of this group. Authors, parents and children are huge fans of her work, as are we – which is why we wanted to do an 'Illustrator Spotlight' blog on the talented artist.
Tanvi was nice enough to take the time to answer some of our questions so that we could get to know her better. So, without further ado, let's meet Tanvi Bhat.
GetLitt: What sparked your interest in illustration?
Tanvi Bhat: Growing up, I was always just okay at drawing and painting. I never felt I was good enough to make it into a career even though I enjoyed art quite a bit. I did my Bachelors in Mass Communication in Bangalore, not quite knowing where I wanted to end up. By the end of college, I wanted to be an animator.
After college, I studied traditional animation in Calcutta and later went to the UK to do my Masters in 3D Animation. Unfortunately, by the end of my degree, I fell out of love with animation, especially 3D. It was too technical for me and not as fun as I had imagined. However, I enjoyed illustration quite a bit.
I took life drawing classes and worked on my art skills. I came back to India and got a job at an animation studio in Bombay. Even here, I mostly drew concept illustrations for animated ad-films. There was this dingy old computer that no one wanted which had a Wacom monitor that I could draw on – this is where I did most of my drawing practice.
A year into this job, my colleague took me aside and asked me, "Do you really want to be an animator? You're only illustrating, so why not be an illustrator?' That was an epiphany for me. So an illustrator I became!
After that, I worked at a few boutique agencies where I only illustrated, and very happily too. I also worked on children's books on the side. Eventually, I gathered enough courage to take the leap, and became a freelance illustrator for children's books!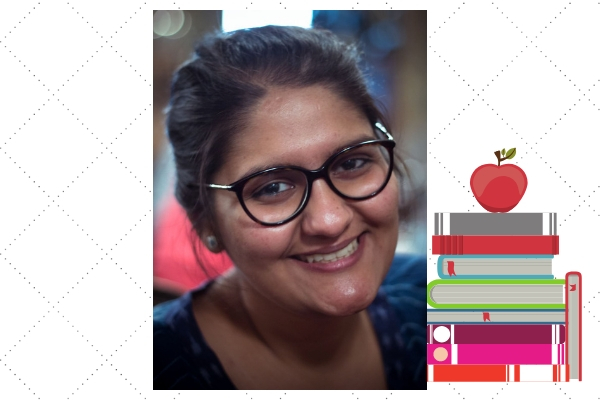 GL: How many projects/books have you worked on so far?
TB: I don't think I've counted lately, but if you include picture books, chapter books and book covers, I've worked on over twenty. It's so hard to pick a favourite but one of my all-time favourites is Dream Writer, published by Tulika Books. I love the story and really enjoyed creating a dream world and a real-world side by side. I also enjoy working on Duckbill's 'Hole Books' especially those written by Shabnam Minwalla. It's a lot of fun bringing those mad characters to life.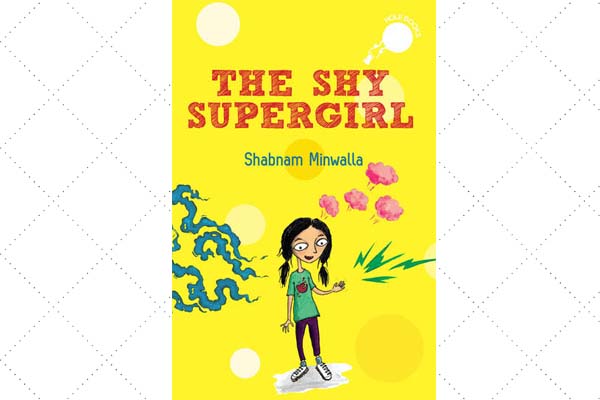 GL: How closely do you work with the author?
TB: How closely I work with an author totally depends on the story. In some stories, the author will write illustrator notes, so I can understand some of the contexts that isn't mentioned in the manuscript. In other cases, I get the story and nothing else from the author or publisher and I have complete freedom to tell the story as I visualise.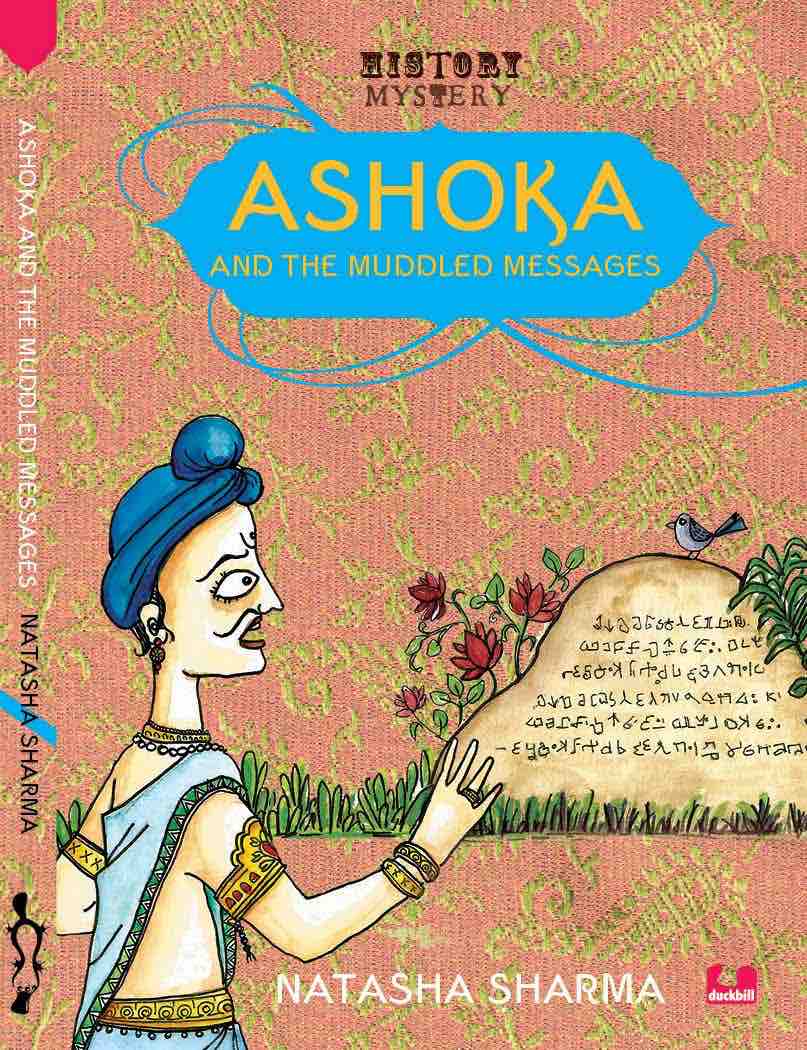 On Ashoka and the Muddled Messages, I worked pretty closely with Natasha Sharma, because there was a lot of historical research she had done and we wanted to keep it as authentic and accurate as possible.
Creating characters for each story is my favourite part of illustrating books. Usually, I read the story and just react to it with drawings. I make rough character sketches, and after a few prototypes, my favourite option emerges. Sometimes, after I'm done with a character, it'll remind me of someone. I'm told my mother characters always have a bit of my own mother in them, but it's not a conscious decision.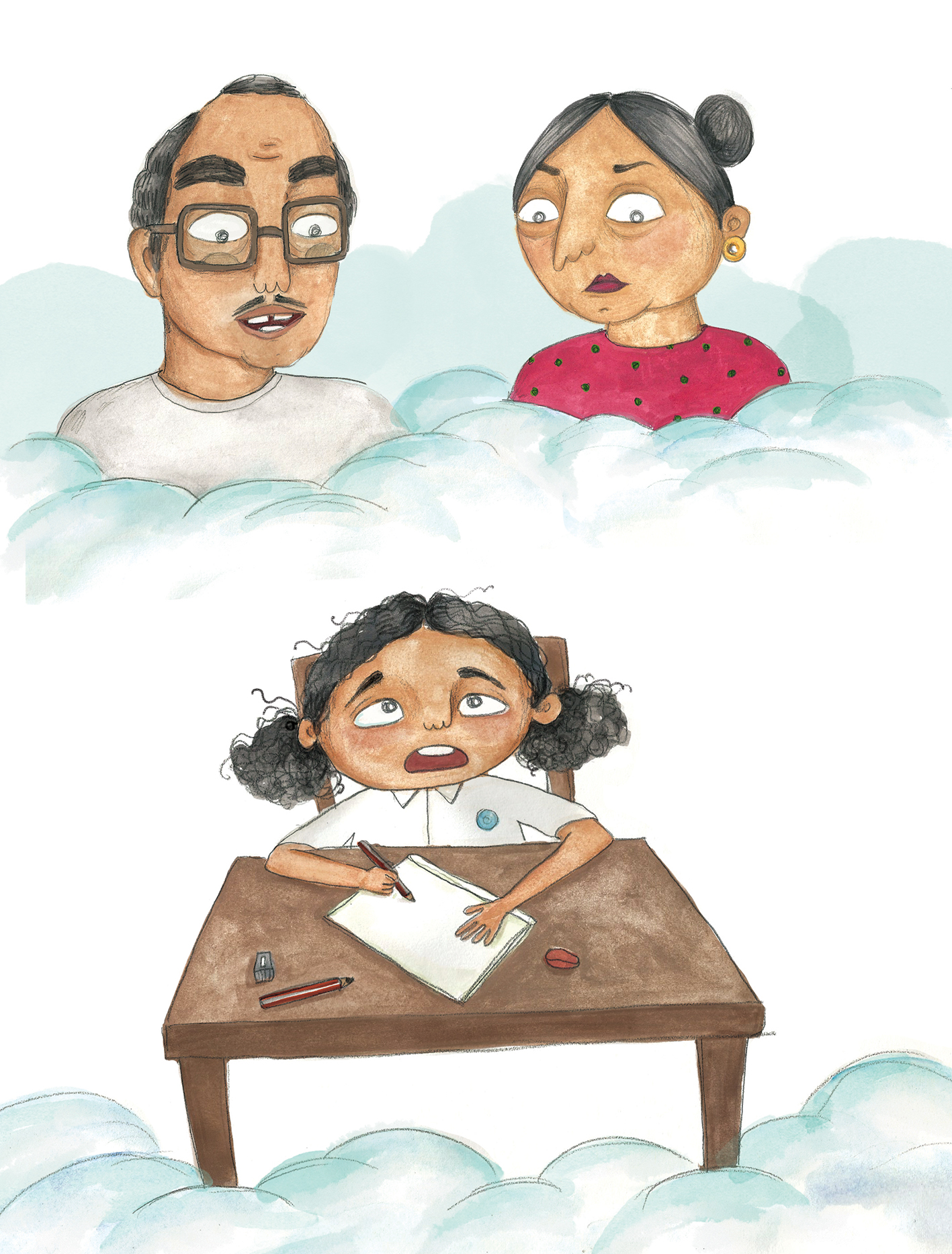 GL: Which children's book most inspired you as a child or in recent years?
TB: It's funny, but I wasn't a voracious reader growing up. I was more into movies! It's only in the last decade that I discovered my love for children's books especially picture books. In recent times, these are a few that have inspired me – Ammachi's Amazing Machines (anything by Rajiv Eipe really), The Heart and the Bottle, Town is by the Sea, Little Monkey, Julian is a Mermaid. This list can go on and on!
GL: What's the one thing an illustrator must keep in mind when illustrating a children's book?
TB: Over time I've realised that it's wiser to not 'illustrate for children' and just illustrate. Kids have a higher capacity to pick up on nuance and maturity than we give them credit for. So, I try not to make my story kid-friendly and just do justice to the story with my illustrations.
GL: Tell us three reasons you believe reading is vital for children?
TB: Reading excites me because:
It can transport me to a different time or place or universe.
 It expands my mind to be able to see different points of view.
Stories are good for my soul.
GL: What's the best reaction you've ever gotten from a child/parent who had read your book?
TB: This one time at a literature festival, a child recognised me and came up to me. She told me she'd read one of my picture books and asked if I had really drawn all of it. When I said answered saying yes, she exclaimed, "So you're a true artist?!" She made my day!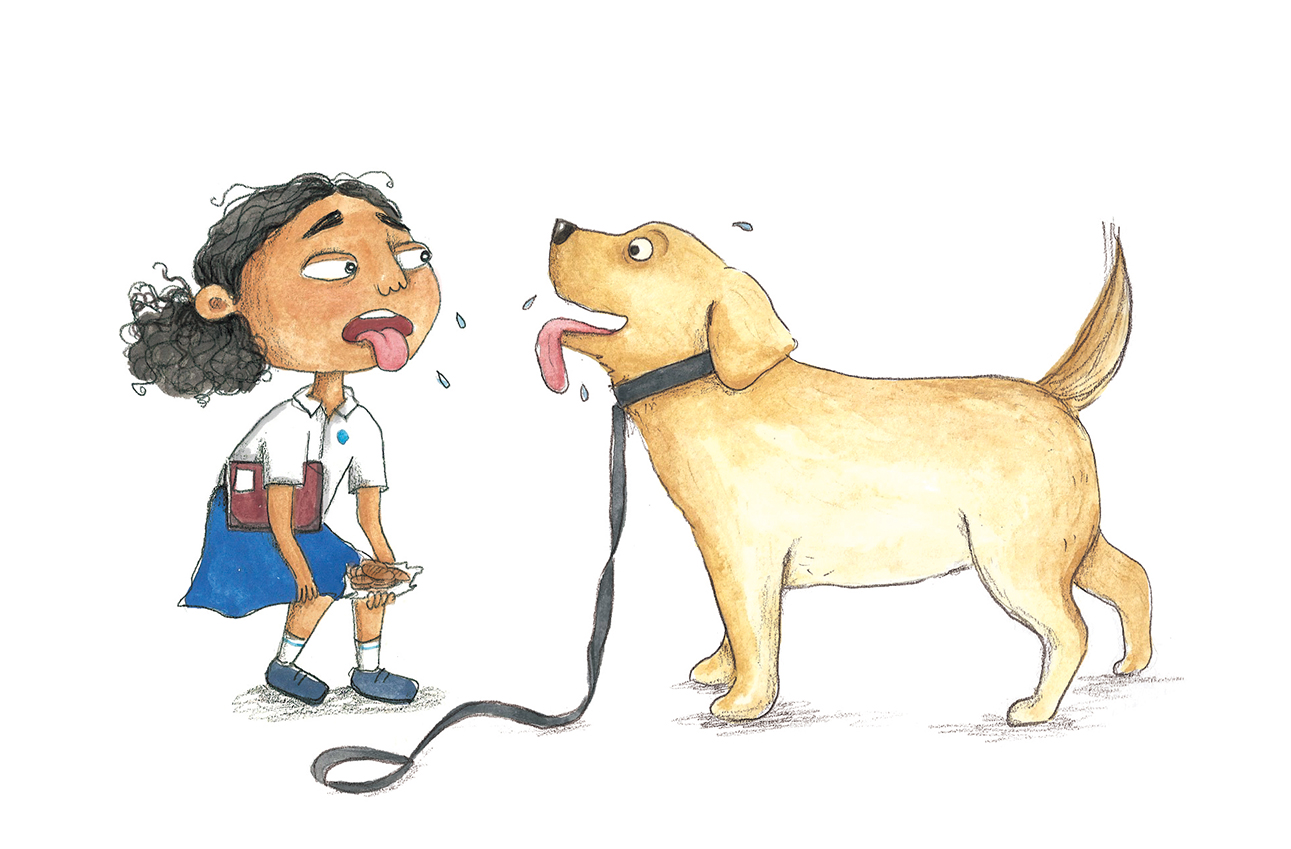 GL: If you could illustrate any classic children's book, which would it be and why?
TB: I'm a big fan of Roald Dahl, so it's definitely Matilda, but I'd be terrified to even touch it because Quentin Blake's work on it is iconic and brilliant!
Thanks, Tanvi!
This was such an insightful interview! We hope you enjoyed a sneak-peek into Tanvi Bhat's whimsical world. We hope her behind-the-scenes look at what goes into illustrating a children's book will inspire your little ones!
There are many of Tanvi's books in our library, so if you'd like to start reading them, make sure you subscribe today!
Happy Reading!
Like this?
Read: 5 Minutes with Indian Author and Illustrator Ashok Rajagopalan
Read More: Booklist: Indian Children's Books With The Prettiest Illustrations